The Golden Temple, Amritsar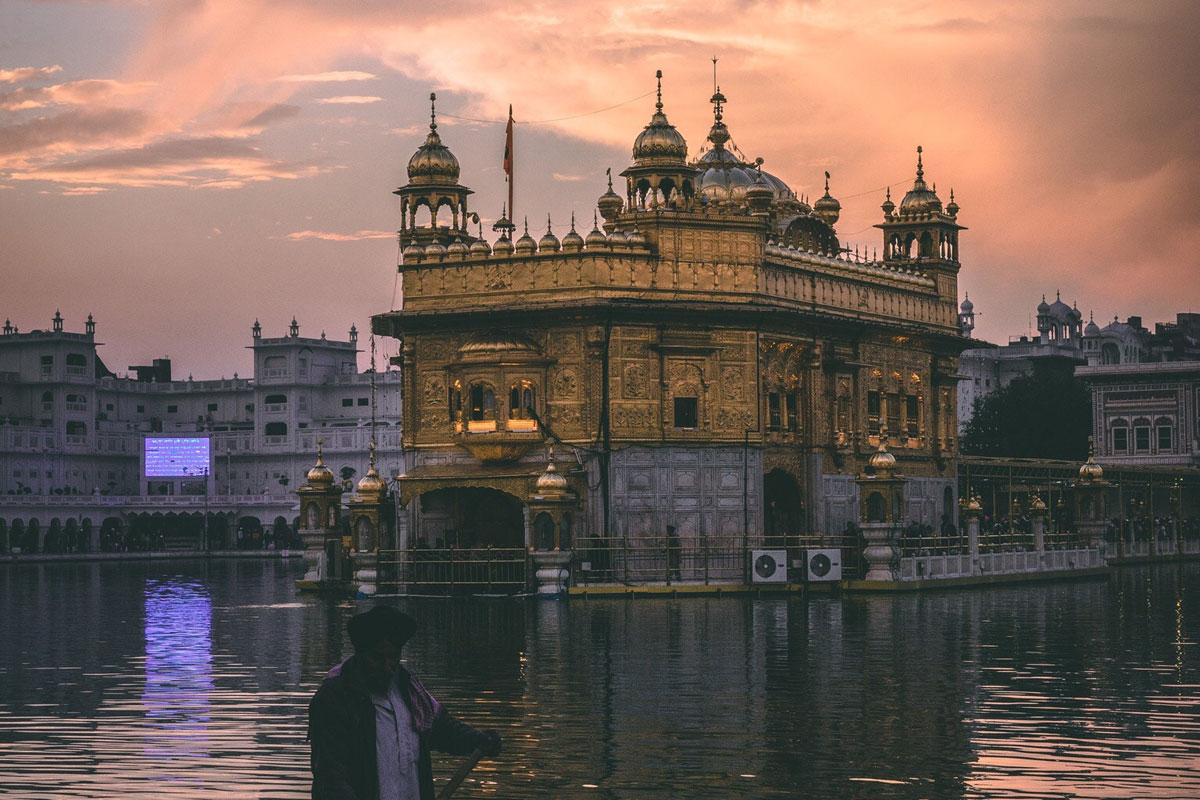 Lapped by a sacred pool and floating at the end of a white marble causeway, the Golden Temple in Amritsar is a deliriously beautiful sight.

Its heavily gilded and ornate architecture is mirrored in the rectangular lake and framed by the elegant marble buildings surrounding it. By day it gleams richly in the Punjab sun, while at night it is beautifully lit up and seems to glow from within. In its gorgeous inner sanctum, where photography is forbidden, priests and musicians chant continuously from the Sikh holy book, the Guru Granth Sahib. Each day, a seemingly endless line of pilgrims pads across the causeway to enjoy a few minutes here, before being gently encouraged to exit to make space for more devotees.
Built in the late 16th century, the Golden Temple – the Hari Mandir – makes up just a small part of Amritsar's huge gurdwara complex, the Harmandir Sahib, which is the centre of Sikhism in India. Despite the temple's golden gorgeous looks, the spiritual focus of attention here is the lake surrounding it. Called the Amrit Sarovar, it gave Amritsar its name and was created by the fourth Sikh guru, Ram Das, in 1577. It's enclosed by a marble walkway and its waters are reputed to have healing powers. Pilgrims come from far and wide to bathe here.
The Golden Temple itself combines both Hindu and Islamic architectural styles. Its lower level is decorated with flower and animal motifs in pietra dura work – a form of pictorial mosaic, created using semi precious stones, and also seen on the Taj Mahal. The level above is made up of engraved gold panels, and at the very top, the temple is crowned with a dome gilded with 750kg of gold.
Our Punjab Holidays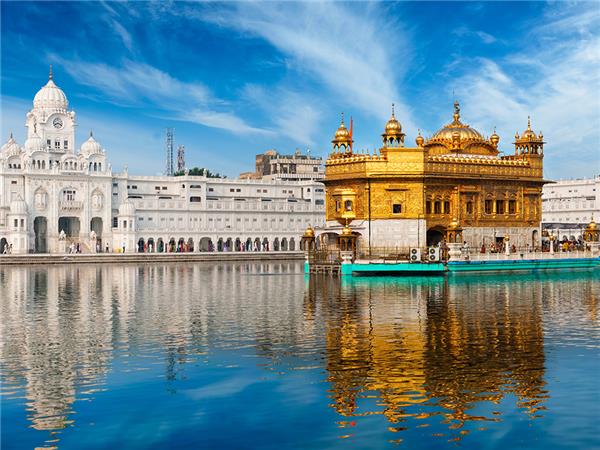 Mountains remote villages Golden Temple
From
£1160

to

£1275
13 days
ex flights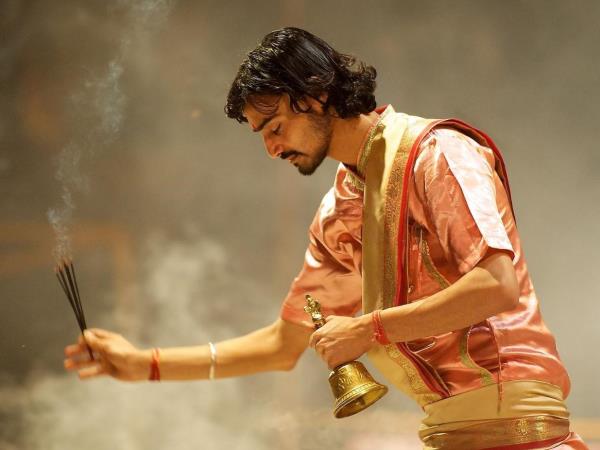 A tailormade itinerary travelling through India's far north
From
£2131
13 days
ex flights
The Golden Temple was badly damaged in June 1984 during Indian military action to remove a militant Sikh religious leader and his followers from the Harmandir Sahib complex. The temple was repaired by the government, but Sikhs refused to use the tainted building and rebuilt much of it from scratch. The military action, codenamed Operation Blue Star, caused outrage amongst Sikh communities around the world and, in retaliation, Indira Gandhi was assassinated by her two Sikh bodyguards five months later.

Once you've enjoyed the Golden Temple, it's worth exploring Amritsar, too. Admire the architecture of the Old City, and wander the narrow streets and rambling bazaars, packed with stalls selling clothes, musical instruments and the famous Punjab juttis (embroidered leather shoes). It's also worth visiting the Partition Museum, and Jallianwala Bagh. This is the site of an infamous massacre, when British troops fired on a crowd of unarmed Punjabis in 1919, an outrage that became the focus of the independence struggle. From Amritsar, you can travel the 30km to the India-Pakistan border at Wagah to witness the daily flag lowering ceremony, a tightly choreographed practice that the security forces of these neighbouring nations have followed since 1959.
Nearby attractions
Organised tours of around two weeks that include the Golden Temple at Amritsar tend to move around the region, between Punjab, Himachal Pradesh and Uttrakhand, taking in cultural and spiritual sights, hill stations and holy temples, mountains and mystics along the way. Tours often include Dharamsala and MacLeod Ganj, home of the Dalai Lama in exile; Shimla, once the summer capital of the British Raj; and Rishikesh, brought to Western attention by the Beatles and now 'the yoga capital of the world'. Mandi is another spiritual spectacle in northern India that's added to Golden Temple tours. It's often overlooked by travellers, but this fascinating town is home to more than 80 temples, shrines and places of pilgrimage.
Our top Punjab Holiday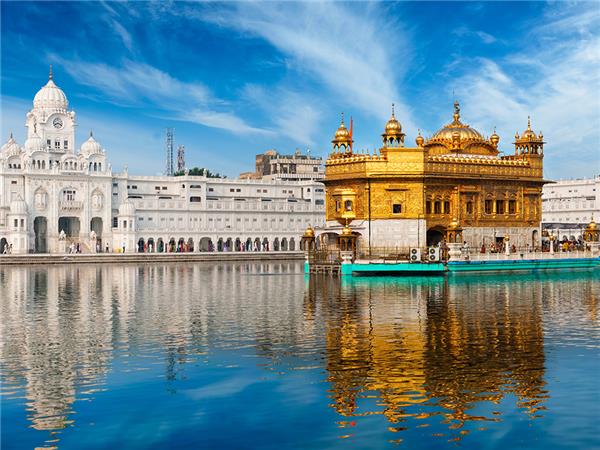 Mountains remote villages Golden Temple
From
£1160

to

£1275
13 days
ex flights
Small group travel:
2022: 11 Sep, 25 Sep, 2 Oct, 9 Oct, 30 Oct, 6 Nov, 13 Nov, 22 Nov
2023: 2 Jan, 27 Feb, 5 Mar, 6 Mar, 12 Mar, 13 Mar, 19 Mar, 20 Mar, 26 Mar, 2 Apr, 3 Apr, 9 Apr, 16 Apr, 23 Apr, 1 May, 7 May, 3 Sep, 10 Sep, 12 Sep, 17 Sep, 24 Sep, 1 Oct, 8 Oct, 16 Oct, 22 Oct, 29 Oct, 5 Nov, 7 Nov, 12 Nov, 13 Nov, 19 Nov, 21 Nov
If you'd like to chat about Punjab or need help finding a holiday to suit you we're very happy to help.

How to see the Golden Temple
Organised tours that take in the Golden Temple in Amritsar typically run in March to May, and in late September to November. March, late October and November are the best times to visit, with highs of around 28°C and lows of around 11°C. In April and May temperatures climb, averaging 36-38°C in Punjab. July and August are rainy months so tours don't run now.
Religion and traditional culture is important in Punjab and around, so dress modestly. Bring clothes that cover the arms and wear shorts, trousers and skirts that go below the knees. A light scarf is also a good idea for covering shoulders and arms when it's hot. You'll find the welcome really warm at the Golden Temple, with Sikh worshipers eager to show you around and chat, and you may also like to eat one of the free hot meals served here to thousands of people daily, known as langar, a tradition started by the first Guru Nanak in the 15th century. Also good to know, there is no entrance fee to the Golden Temple.
Is it safe?
Tensions between India and Pakistan periodically bubble up, so check the
FCO website
for advice, particularly if you plan to travel to the border, for example, to see the flag lowering ceremony at Wagah.
More about Punjab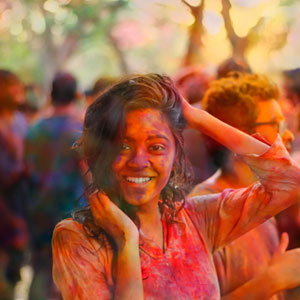 The best time to visit Punjab is in February and March, but if you plan to see the Himalayan foothills, come late March, to avoid a chilly welcome...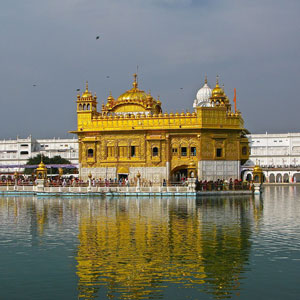 Colourful and cultural, Punjab is a feast for body and mind. From its Golden Temple to its frequent festivals, its welcoming people to its famous food...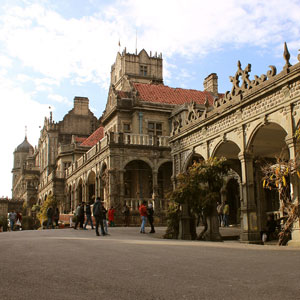 Shimla, clinging to the foothills of the Himalayas, has been a popular retreat from the heat since the British Raj made it their summer capital.