North East India travel guide
The north east of India hardly feels like India at all. Linked to the rest of the country by just the northernmost strip of West Bengal, its remote states are bordered by Nepal, China, Bhutan, Myanmar and Bangladesh. Hundreds of local tribes and sub tribes call this region home, from indigenous animist communities in Meghalaya to one-time headhunters in Nagaland with facial tattoos. Up towards Tibet you'll find momos on the menu and Buddhist monasteries with flapping prayer flags. In fact, the state of Arunachal Pradesh is claimed as South Tibet by China.

Forget any preconceptions of India – its North East states smash them all, with their fresh air, undiscovered landscapes and easygoing people.

North East India's landscapes are as diverse as its culture. The Himalayas influence the geography of the northern states, where you'll find lofty peaks and high passes, but in Meghalaya discover lush jungle where living root bridges span clear rivers. In Assam, meanwhile, there are tea plantations running down to lowland plains bordering the mighty Brahmaputra River, where one horned rhino graze. Find out more in our North East India guide.
North East India is…
an unexplored corner of the subcontinent, jam-packed with natural and cultural treats.
North East India isn't…
much like the rest of India at all.
Our North East India Holidays
North East India map & highlights
The states of Arunachal Pradesh, Assam, Manipur, Meghalaya, Mizoram, Nagaland and Tripura – often nicknamed the Seven Sisters – make up North East India, with remote Sikkim, squashed between Nepal and Bhutan, the eighth. Travel here can be tough, with poor roads and long distances, so organised tours which provide a private vehicle are recommended (though tours to remote Mizoram and Tripura are hard to find). Guwahati in Assam is a big transport hub and very much the gateway to North East India, with a train station and airport, while Sikkim is reachable by road from Darjeeling in West Bengal.
1. Arunachal Pradesh
A major part of Arunachal Pradesh is covered by the Himalaya, with Kangte the highest peak in the state. Travelling here takes time, with long drives over poor quality roads. In the Dirang Valley you'll find hot water springs, apple orchards and vibrant birdlife, and it's an eight-hour drive from here to Tawang monastery, the second largest in Asia, crossing the lofty Sela Pass.
2. Assam
A state packed with highlights, Assam has the 'Tea Town of India' – Dibrugarh – and the world's largest river island, Majuli in the Brahmaputra River. This is home to the Assamese Neo Vaishnavite culture – a form of Hinduism which promotes ethnic integration and equality. You'll find the medieval ruins of the Ahom Dynasty in Sibsagar. Spot wildlife in Kaziranga, home to one-horned rhinos, and diverse birdlife in Nameri.
3. Kaziranga National Park
Two thirds of the population of one-horned rhinos – 2,200 – live in Kaziranga, thanks to the park's successful conservation initiatives, and it's also a tiger reserve, although the tall elephant grass can make them tricky to spot. Covering 430km2 with the mighty Brahmaputra River running through it, it's a mix of meadows, swampy lagoons and thick forests, supporting elephants, water buffalo and swamp deer, too.
4. Manipur
Manipur rarely features on North East India holiday itineraries, but trips that take in Assam and Nagaland sometimes drop briefly into this state, to visit the unique, women-run bazaar in Imphal, and Loktak Lake, one of the most picturesque lakes in India, set against the backdrop of the Sendra Hills. A boat trip will navigate through the lake's phumdis – floating islands of vegetation.
5. Meghalaya
One of the most accessible states of India's northeast, Meghalaya means 'the abode of clouds' in Sanskrit, and it's a place of misty forests and mountain drives. Shillong, the capital, is a charming hill station, while Mawlynnong is purportedly 'the cleanest village in India'. The wettest place on the planet, Cherrapunjee, is home to craggy cliffs, towering waterfalls and amazing living root bridges created by the Khasi people.
6. Nagaland
Bordering Myanmar, Nagaland is steeped in tribal tradition. Visit villages such as Longwa in the northern Mon district to learn about traditional life, then be dazzled at the colourful Hornbill Festival. Discover ruins from the Dimasa Kachari Kingdom of the Middle Ages in Dimapur, and more recent history at Kohima's World War II cemetery, commemorating the British and Nagas who fought together against the Japanese.
7. Sikkim
Bordered by Tibet, Nepal and Bhutan,
Sikkim
is multilingual and multicultural, and now the world's first 100 percent organic state. Its north is in the Himalayas, home to India's highest mountain, Khangchendzonga (8,586m); its south is lapped by the Indian plain. The capital, Gangtok, has been a centre of pilgrimage since the Enchey Monastery was built in 1840, while Rumtek Monastery is one of Buddhism's most sacred buildings.
8. Tribal culture
At least 200 tribes live in North East India. In Nagaland, meet the fierce, Konyak Naga tribe at the Aoling Festival, known for their former head hunting practices, while December's Hornbill Festival brings tribes from across the state to perform traditional dances. In Meghalaya, meet Khasi tribespeople and indigenous animists, and in Arunachal Pradesh experience the unique cultures of the Idu Mishmis and the Hill Miris.
Our top North East India Holiday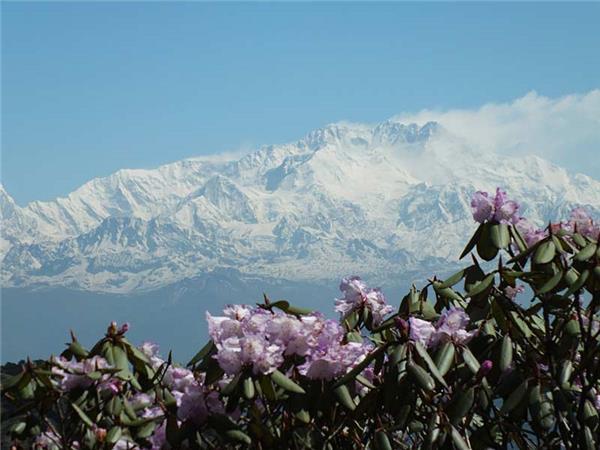 Classic trek along the Singalila Ridge
From
£3349

to

£3799
16 days
inc UK flights
Small group travel:
2023: 6 Oct, 20 Oct
2024: 29 Mar, 4 Oct, 18 Oct, 25 Oct
If you'd like to chat about North East India or need help finding a holiday to suit you we're very happy to help.

More about North East India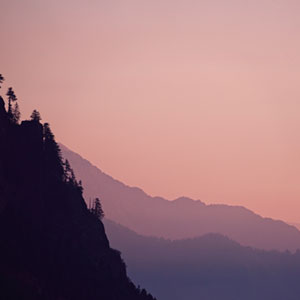 Find out the best time to visit North East India, a huge region with a range of elevations, drenched by the monsoon rains each summer.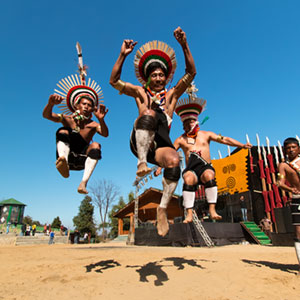 The festivals held by tribes in India's remotest regions provide a fascinating insight into their unique traditions, and are the glue that keeps many tribal communities together.