Chhattisgarh travel guide
Tourism in India is not always managed as well as it could be, but in Chhattisgarh, a central state charmingly shaped like a seahorse, there's an opportunity to do things differently. Heavily forested and full of wildlife, with a pristine environment and especially rich tribal heritage, even old India hands are likely to find Chhattisgarh a pleasant surprise.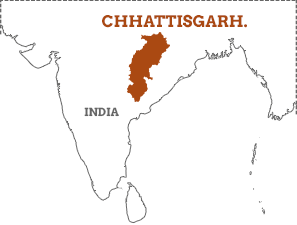 The joy of Chhattisgarh is that tourism is still in its infancy here. The landscapes, the unique culture, the serene atmosphere, all remain virtually untouched.

Here you might trek with a guide between remote villages, look for telltale signs of leopards, visit busy tribal markets in search of handicrafts unique to this region, and admire some of the most beautiful waterfalls and forests in India. Only just beginning to pop up on the tourism radar, Chhattisgarh is for those wanting to escape the clichés of India as well as the crowds.

Find out more in our Chhattisgarh travel guide…
Go on a Chhattisgarh holiday if…
you want an insider's perspective, a fresh side to India, and to escape the crowds for a while.
Don't go on a Chhattisgarh holiday if…
this is your first time in India and you want an 'easier', 'regular' introduction to the country.
There is a number of ways to explore Chhattisgarh, all of them extremely satisfying. It might form part of a wider tour of Central India including Delhi and the Taj Mahal in Agra; you might cycle through the Maikal Hills, visiting the Bhoramadeo temple complex as well as taking game drives in tiger reserves such as Kanha; you might trek and camp your way around – an excellent way to gain an insight into tribal life with guides that speak the languages, know the customs and ensure a warm welcome from local communities you pass through. And you might have a tour that focuses entirely on Chhattisgarh, its temples, wildlife sanctuaries, villages, tribes and handicrafts, to see another side of India altogether.
1. Bastar
One of the best places to explore the unique culture of Chhattisgarh, the Bastar district has a 70 percent tribal population, of which the Gond tribe is the largest. Each tribe has its own distinct ways of life and their handicrafts are renowned. Skills in jewellery, bamboo and teak carving, bell metal (one of the oldest forms of metal casting) and fabrics are preserved by purchasing souvenirs when you tour villages and markets.
2. Bhoramdeo
This 11th century Hindu temple complex is the most significant religious site in Chhattisgarh, set in the wildlife rich Maikal Hills. Carved figures adorn the exterior, many of them erotic, bearing a strong resemblance to the UNESCO rated Khajuraho temple in Madhya Pradesh. You may also visit the surrounding Gond and Baigas villages, learning about the animist religions practised here.
3. Chitrakote Falls
An hour from Jagdalpur, the Chitrakote Falls on the Indravati River are the widest in India and often receive comparisons to Niagara Falls. Whether you see the similarity or not, the best time to visit the falls is during the monsoon season from July to September, or slightly later into the winter, when water flow is high and it is a very impressive sight.
4. Jagdalpur
Once capital of Bastar, Jagadalpur is a small city that serves as a popular base for visiting the Chitrakote Falls and the Kotumsar cave in Kanger Valley National Park, as well as many other temples and local tribal regions. Jagdalpur also hosts the 75 day-long Bastar Dussehra festival, said to be the world's longest, when tribespeople pull a huge chariot to the temple, a major tribal event.
Kanger Valley National Park
5. Kanger Valley National Park
The wildlife in Kanger Valley National Park includes tigers, leopards, sloth bears and several species of deer, but don't come expecting to see a great deal of it amid the dense vegetation of the park, open between November and June and an hour from Jagdalpur. The park is lightly managed, and there are many tribal villages surrounded by glorious scenery, as well as some famous limestone caves.
6. Kanker
Gateway to Bastar, this small former state (now district) is a cultural highlight on the route from Sirpur to Jagdalpur. You may receive a right royal welcome in the local Maharajah's palace and spend the night there, visit a Muria Gond village nearby to enjoy tribal dancing, and learn about their unusual dormitory education system, and wander around a local haat (weekly market).
7. Sirpur
A riverside village that became a major archaeological site with the discovery of several ancient temples holding Hindu, Buddhist and Jain monuments that date as far back as the fifth century. The most important site in Sirpur is probably the Laxman Temple, a 7th century brick temple notable for its carvings and considered among the finest of its type.
8. Tribal culture
India's tribal culture is not well known, but for those interested in discovering it there's nowhere better than pristine Chhattisgarh. Here you can trek between village homestays with guides that know the communities well, tour the local markets to purchase unique handicrafts, thereby helping to keep traditions alive, and perhaps even take part in a colourful tribal festival.
Our Chhattisgarh Holidays
If you'd like to chat about Chhattisgarh or need help finding a holiday to suit you we're very happy to help.

These
Chhattisgarh holidays
are tailormade tours that last between one and three weeks. That gives you flexibility not only on your travel dates and the quality of your lodgings in some places, but also means that specialist operators are happy to adapt the itinerary to your interests wherever possible. You'll be accompanied by naturalist guides with expert local knowledge, while accommodations vary trip by trip, from rural camping to tribal village homestays and lodges. Group sizes are kept small to minimise disruption to communities, and villages visited are rotated for the same reason.
Chhattisgarh has a basic tourist infrastructure in place, but you will need to rough it a little at times. Don't expect luxury accommodation, or gourmet foods. This is India for the second or third time visitor, one who wants to head off-piste for a while, rather than someone looking for an easy introduction to the country. So no all-singing, all-dancing five-star hotels, but a unique, warm experience that will leave you feeling as though you've seen a side to India most people miss. Which of course they do.
Another thing we love about exploring Chhattisgarh? All of the key attractions in the state are easily accessible without the need for internal flights. You can get around on bike, on foot or by private vehicle and enjoy a relaxed pace befitting one of India's greenest and most pleasantly laidback states.
More about Chhattisgarh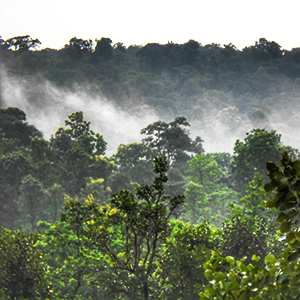 Want to see a different side to India, somewhere incredibly green and brimming with culture? Then head for Chhattisgarh.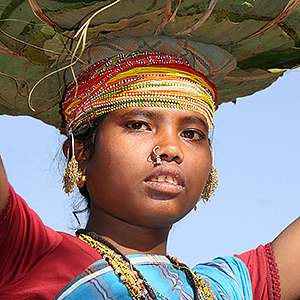 The tribal culture in Chhattisgarh dates back several millennia, and traditional music, dance, handicrafts and customs remain largely unchanged, given the region sees relatively few visitors and little in the way of development.