There are some 40 tribes in Chhattisgarh, making up almost a third of the population, with most concentrated around the forests of Bastar. That makes this central Indian state one of the best places in the country to experience firsthand, little-known, historic cultural practices and ways of life. But because tourism in Chhattisgarh remains as yet undeveloped compared to other parts of India, there are distinct advantages to travelling with local guides, and specialist tour operators that have spent years building up relationships and trust in these communities.

India has made a big push for modernity in the 21st century, but the interior reaches of Chhattisgarh, heavily forested and so not as accessible as other parts of the country, have proved largely resistant. Here tribal culture and traditions in religion, performing arts, handicrafts and relationships date back millennia, and we hope the sustainable, small-scale tourism organised by responsible operators that Chhattisgarh currently experiences will continue to preserve these.
Our Chhattisgarh Holidays
Many Chhattisgarh tribes feel a strong connection to the forests that cover nearly half the state, and forage as well as farm. The tribe you're most likely to come into contact with on a tour here is the Gonds, the oldest and most numerous, with an interesting social tradition called ghotul where unmarried young people share mixed dormitories and are permitted to develop their own rules away from adults, who are banned from the ghotul. You may also spend time with the Muria people, rice farmers and forest dwellers that are known for being very superstitious and having a liberal outlook on youth relationships. Sexual intercourse is encouraged, sometimes with multiple partners, and marriage between cousins is common.

Another reason to use a specialist responsible tour operator is that they will frequently make use of local guides, sometimes even drawn from the very communities that they are showing you around. Anyone that has ever taken a guided holiday will know the difference it can make to have someone alongside you able to interpret, to share stories, beliefs and folklore, to explain plants and their medicinal uses, or just tell you what that animal is over there. Staying in remote rural villages, your guide is indispensable, helping you understand your hosts and their ways of life, allowing for a genuine cultural exchange, rather than the type of one-sided interaction so typical in many other places.
Our top Chhattisgarh Holiday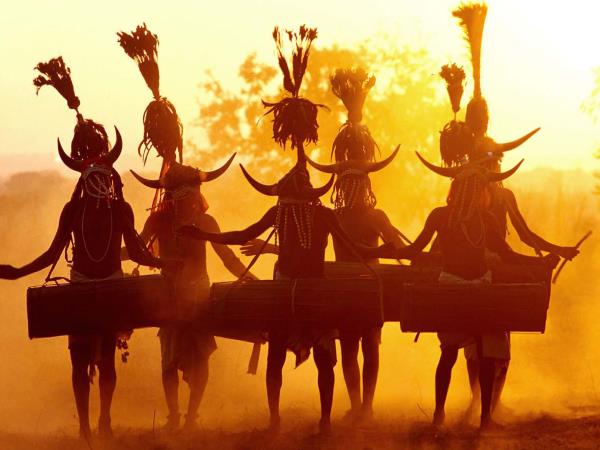 A journey through the tribal heartlands of Central India
From
Rupee160000
14 days
ex flights
Tailor made:
This trip can be tailor made throughout the year to suit your requirements
If you'd like to chat about Chhattisgarh or need help finding a holiday to suit you we're very happy to help.

Trekking
Trekking in the hills and forests of Chhattisgarh is pretty easygoing, and definitely best done in the winter months of October to March when the weather is dry and cool. Your guides will often be local herdsmen (yadavs) or farmers, familiar not only with the best and most scenic routes through the countryside, the flora and fauna of the area, but also the individual communities you will be passing through. They will know if leopards have been seen recently, and can point out the shy big cat's footprint. They can get you an invitation to a private ceremony, and tell you the medicinal use of the plants you're passing by.

You'll follow point to point routes, moving at a gentle pace on terrain suitable for anyone in reasonable fitness, usually staying in lodges or village homestays, and eating with the families, which is of course another superb opportunity to really get to know tribal life as it is actually lived. Expect basic, rustic amenities but a very genuine welcome, as these places see few visitors. You may also be entertained in the evenings by tribal dances – crucially, here in Chhattisgarh the dancing takes place in the dancers' own villages, a comfortable environment for them, as opposed to a tourist 'centre'.
Handicrafts
The tribes of Chhattisgarh are well known for their handicrafts, which have international renown and provide a valuable source of income. In the markets you'll likely see intricate wood carvings, metalwork, terracotta sculptures and vessels, jewellery and garments weaved on handlooms from Kosa silk, obtained from Indian silk worms. On some cultural holidays in Chhattisgarh you may be able to see craftspeople at work in their workshops, and if you do buy something for a souvenir (no pressure here, this is not that kind of place), you're helping to preserve an ancient artform.
Haats
Haats are the weekly rural markets that take place across India, and are the lifeblood of communities that come to trade, to share news and gossip, and to pick up items they need. The haats are also a day out for many people living in remote communities, and an exciting introduction to tribal lifestyles for visitors. You can pick up handicrafts such as silverware and wood carvings, or just snack on freshly fried pakora in a paper cone as you browse the stalls with your guide by you side.
Festivals
One of the best ways to experience tribal life in Chhattisgarh is to attend a local festival, with many taking place around the year and especially in winter with the cooling temperatures and end of the harvest. Among the biggest events is the Bastar Dussehra which is reckoned to be the longest festival in the world at 75 days, and Madai, a major religious and cultural occasion that is open to tourists. It's definitely worth asking your operator or guide if there are any festivals going on at the time of your holiday, as you will often be more than welcome to attend.
More about Chhattisgarh
The seahorse-shaped state of Chhattisgarh remains refreshingly under-visited, ensuring that those who do come to explore its ancient tribal customs, wildlife sanctuaries and renowned temple complexes find a genuinely warm reception.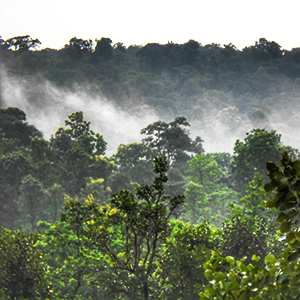 Want to see a different side to India, somewhere incredibly green and brimming with culture? Then head for Chhattisgarh.