Best time to visit Chhattisgarh

Chhattisgarh has three main seasons. Most people visit during the cool winter, but if you don't mind the rain, in monsoon season there are even fewer other people around.

Seahorse-shaped Chhattishgarh has a tropical climate that can generally be divided into three seasons: summer (April to June), winter (October to March) and monsoon (July to September). The best time to visit Chhattisgarh is in winter, when the weather is generally dry, the landscapes are lush and green after the heavy rains earlier in the year, and the temperatures are much more manageable, 19°C to 35°C, than they are in the summer when it can easily reach 45°C. Winter also sees many tribal festivals and cultural events taking place, and the reopening of the famous caves of Kanger Valley National Park. And even though it's peak visitor season, Chhattisgarh still never gets crowded.
Our Chhattisgarh Holidays
Chhattisgarh, month by month
Most of the rains on which the state's farmers depend fall in July, August and September, monsoon season, and this is naturally when Chhattisgarh's many waterfalls are at full strength. Chitrakote, 'the Niagara of India' and the widest waterfall in the country, is a magnificent sight in monsoon season but you'll also find plenty of hidden, beautiful falls while trekking around Chhattisgarh. The post-monsoon period, from October through to December, is wondrously green, and there's something beguiling about the damp, earth smell of the state's forests in these months. October also sees the Bastar Dussehra festival, the most important religious event of the region, which lasts for 10 days, and each tribe celebrates in its own way. After the rains, from November onwards, the famous Kailash and Kutumsar limestone caves in Kanger Valley National Park reopen for visitors wanting to explore their forests of stalactites and stalagmites. With winter come tribal festivals and celebrations that guides can often arrange for you to attend if your trip coincides with them. The popular Gond festival of Madai for instance begins in December or January, while in March the Bhagoria Haat festival marks the end of harvest, and sees many young men and women married off. February is the coolest month of the year in Chhattisgarh, falling to 10°C so you will want something warm to wear in the early mornings and evenings, but temperatures begin to pull up in March. Summer begins in April, and through May and June it can be swelteringly hot and humid, sometimes topping 45°C, so not a good time to travel in Chhattisgarh.
As well as being one of India's greenest and most biodiverse states, Chhattisgarh holds immense cultural value for visitors. Tribal culture dating back millennia is still very strong here, with over 40 tribes extant and continuing to practise their traditional religious services, handicrafts, music and festivals. Weekly
haat
markets are a highlight, as are homestays when you can develop a closer understanding of life in rural India.
Perhaps because Chhattisgarh remains relatively undiscovered by tourism, visitors that do make it here are rewarded with genuine welcome and respect, which is enhanced by travelling with operators that have spent years developing solid connections with local communities. So many parts of India have been tarnished by overtourism and the
problems caused are manifold
. You simply don't get that in Chhattisgarh. Here's hoping you never do.
Our top Chhattisgarh Holiday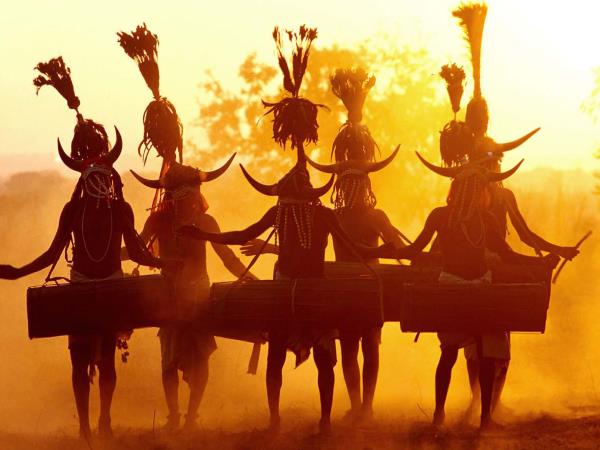 A journey through the tribal heartlands of Central India
From Rupee160000 14 days ex flights
Tailor made:
This trip can be tailor made throughout the year to suit your requirements
If you'd like to chat about Chhattisgarh or need help finding a holiday to suit you we're very happy to help.

Chhattisgarh travel advice
Saurabh Agrawal of Chinkara Journeys is an expert in crafting tailormade tours of Chhattisgarh:
Tribal culture
"Part of what makes Chhattisgarh so special is its remoteness. It's little-known, relatively unexplored, but you can do countless things here. The state prides itself on its tribal culture dating back several millennia and the music, culture and craft of the tribal communities that can still be experienced. There are as many as 42 tribes in Chhattisgarh and they make up as much as 31.8 % of the total state population. It is brimming with a pulsating palate of festivals. The craftspeople of Chhattisgarh have evolved a rich tradition, and create many superb works of art in iron, bell metal and terracotta."
Keep your haat on
"Despite India's push towards modernity, the tribal communities of Chhattisgarh have managed to retain a unique identity and continue with age old practices. The forests have always been their friend and they have lived off and given back to the forest. No visit to a tribal area is complete without a visit to one of the local haats (weekly market), the lifeline of the rural economy. It is sort of an outing for tribal communities and a chance for them to bring their produce to the open market. Communities come together to bargain or barter for river fish and locally-grown vegetables and spices, sometimes cattle too. Agricultural tools, cooking utensils and earthen water pots are also important items. It's a place where you can pick up a sari, lungi or gamcha, glass bangles and chunky silver jewellery, and sometimes brass pots or woven baskets. The haats are also a place to sample the local brew – mahua and sulfi. Haats offer a unique opportunity and experience to the tourists to meet the locals and get a taste of traditional culture."
At Responsible Travel, we think the best people to advise our travellers are often... other travellers. They always return from our tours with packing tips, weather reports, ideas about what to do - and opinions about what not to.

We've selected some most useful travel tips that guests on Chhattisgarh holidays have provided over the years to help you make the very most of your holiday – and the space inside your suitcase.

It was one of the best, most authentic trips we have taken, and we have both travelled extensively.

"Though it's hard to choose one particular part (because the entire experience was amazing), the memories that will always stay with us - without needing to look at the photos - were the day-to-day interactions and chance meetings that we were fortunate to have with the local people. From watching people go about their daily business, to joining in their celebrations, we genuinely experienced "The Real India"...The organisation was excellent, the standard of accommodation far exceeded our expectations and the flexible nature of the trip means that you can make changes as you go along, depending on how you feel."– Heidi Fuller on a tour from Chhattisgarh to Orissa

"I wouldn't miss a stay at Bhoramdeo. There are a lot of interesting things to do in that area and you could easily spend 4 or 5 days there. If you want a trip away from the usual tourist sites, or a rest from being in tourist areas on a longer trip, I would definitely choose this...we both agreed it was one of the best, most authentic trips we have taken, and we have both travelled extensively." – Patti Wallace on a Central India trip
More about Chhattisgarh
The seahorse-shaped state of Chhattisgarh remains refreshingly under-visited, ensuring that those who do come to explore its ancient tribal customs, wildlife sanctuaries and renowned temple complexes find a genuinely warm reception.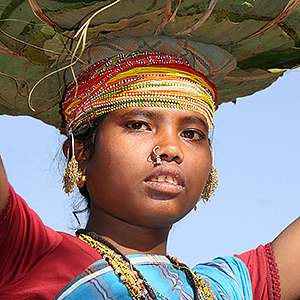 The tribal culture in Chhattisgarh dates back several millennia, and traditional music, dance, handicrafts and customs remain largely unchanged, given the region sees relatively few visitors and little in the way of development.