For many visitors to India, the hardest thing to get used to is eating with your hands. However, once you get used to it you won't want to go back to cutlery. Food is about all the senses, not just taste and smell, and when you hear a good few belches at the end of the meal, you will realise that it is about the sense of hearing, too! In urban areas cutlery is becoming the norm these days; however, if you do eat with your hand, use your right hand only, including for the breaking of bread.
Watch how others eat with their hands. In general, they don't use the whole hand to mix rice and say
dal
, but just a few fingers, and gently rather than grabbing. If your meal comes on a leaf, when you have finished, fold it over towards you to show you have finished and that you enjoyed it.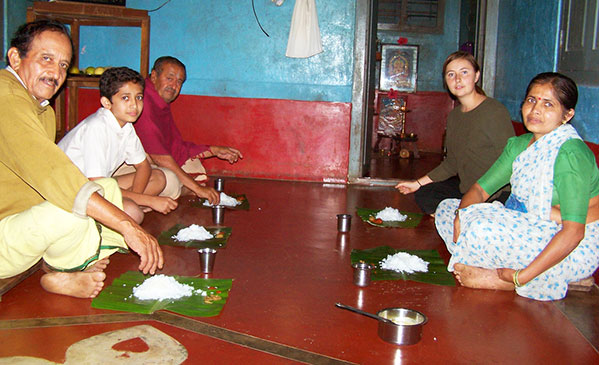 As food is often put out in portions to be shared, in stainless steel
thali
dishes, be careful not to put a serving spoon that has gone in a meat dish into a non meat dish. Spiritual choices with regards to food are highly respected in India, so although you might be eating meat, your table companion may not be.
Cleanliness is very important at meal times, with hands being washed before and after. And be careful not to spread your germs by eating bits of food that others might eat, such as bread or letting your lips touch a bottle of water that someone else might drink out of.