Knoydart bunkhouse accommodation, Scotland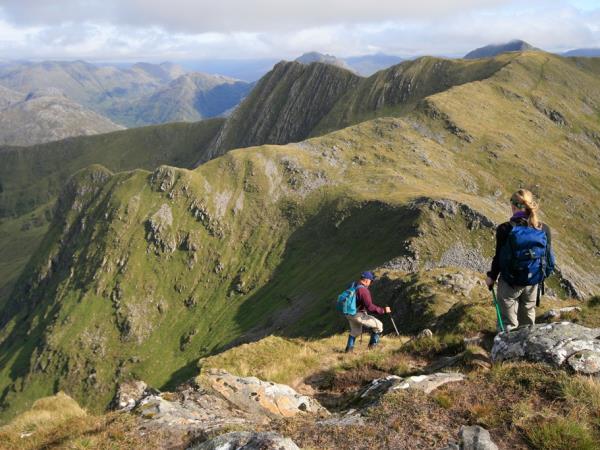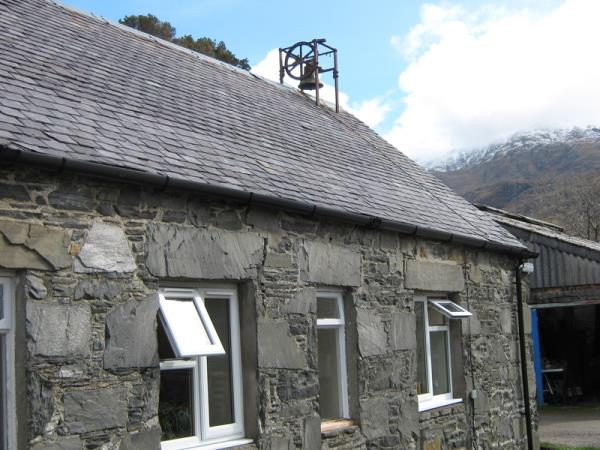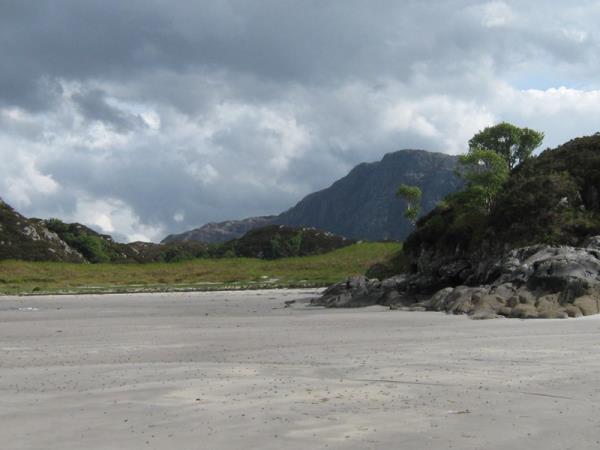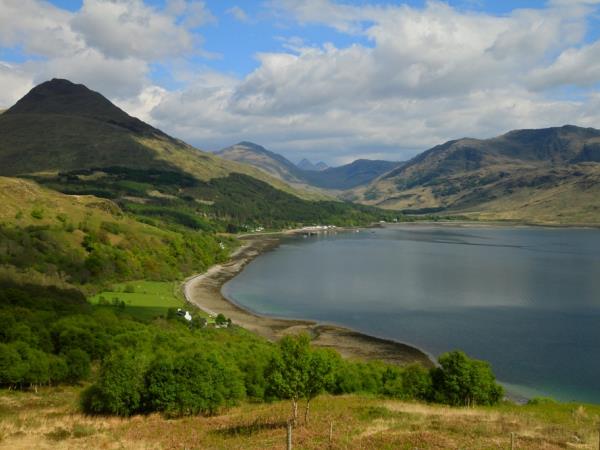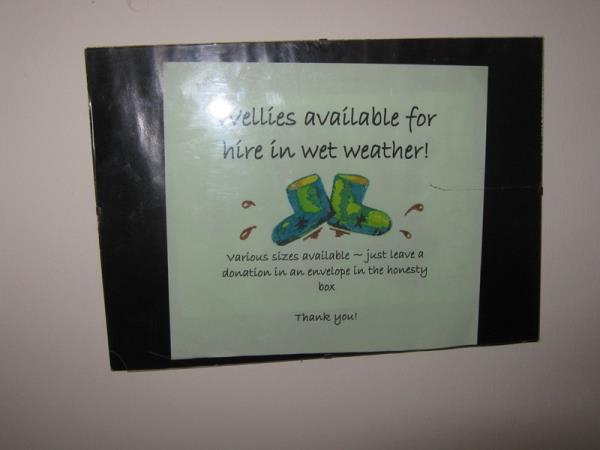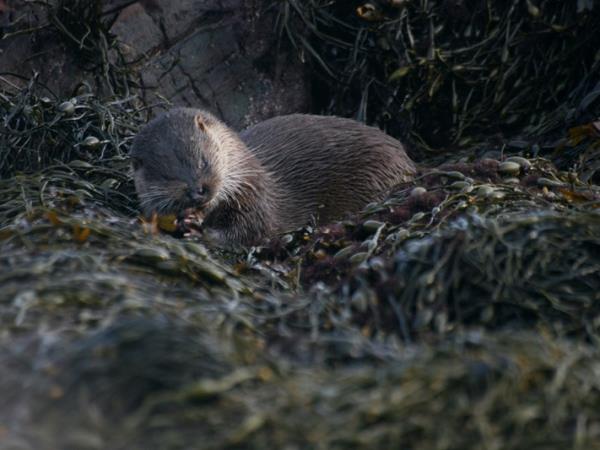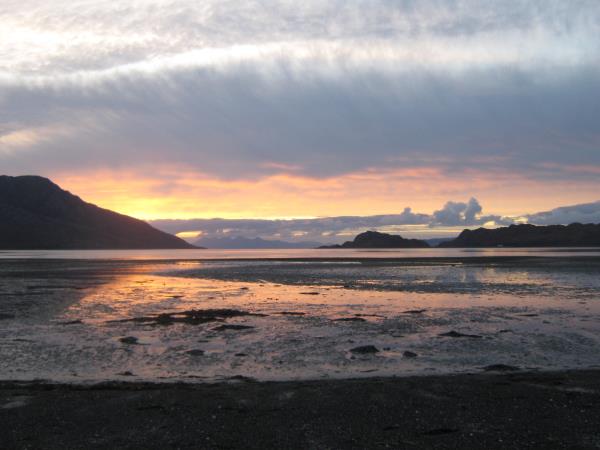 25 bed bunkhouse offering an off grid experience for those who like woodlands, coastline and lochs before log burning stoves and stellar skies.
Shared bunkhouse with 25 beds in 3 bedrooms
Well-equipped self-catering kitchen
Cosy lounge with wood burning stove
Drying room and laundry service
Pets welcome
Reduced rates for families
Close to ancient woodland and numerous forest trails
Optional activities include: whale watching boat trips, mountain biking, loch fishing and wild swimming
Dark sky zone - ideal for the Northern Lights
Description of Knoydart bunkhouse accommodation, Scotland
The Bunkhouse is situated 3 mins walk round the corner from Long Beach in Inverie on Knoydart, a mainland peninsula cut off from the national road network & electricity grid, accessible only by short boat journey from Mallaig or a long walk in!

- Well equipped self-catering kitchen
- Dining room
- Cosy lounge (wood burner, DVDs, books, games)
- Wifi
- Hot showers
- Drying room
- Laundry service
- Dogs welcome (pre-arranged!)
- 3 bedrooms sleeping 10, 7 and 8
- Bedding provided
- Public phone (no mobile signal)
- Local information incl weather reports
- Hydro powered!

The Bunkhouse is located within walking distance of 3 Munros, a number of Corbetts and countless hiking trails. Forest trails are abundant and take you through ancient woodland areas near the village. Rare coastal sessile oak woodlands exist heading west down the road. Ride the mountain bike track through the woods.

A National Scenic Area, with ancient woodlands, wild grasslands & peat bogs, Knoydart is also home to wildlife such as the white tailed & golden eagles, ptarmigan, barn owls, pipistrelle bats and red deer. Whale watching boat trips are available locally and there are regular sightings of minke whale, basking shark, porpoise, dolphin, sea otter, common & grey seal. Local boats are also available to hire for day trips to the Small Isles. We enjoy the incredible stellar views offered by dark skies too!

There is a 7-mile road to Airor (our prime Northern Lights viewpoint) and cyclists can bring their bikes or hire a Carbon Cycle bike to cycle this scenic route, take the rough tracks through the glens or follow the mountain bike trail in the woods behind Inverie village.

Free fishing is available in a small loch West of the village and mackerel fishing is popular in season off the pier. There is permit fishing in Loch Bhraomisaig, Loch an Dubh Lochan and Inverie River. Loch Nevis is a sea loch, suitable for various water sports and activities; many sail and kayak into Inverie. Great wild swimming in Loch Nevis and in various river pools around the peninsula.

The geology of the area is fascinating as Knoydart is home to some of the world's oldest rocks and there is also an old mica mine here. More recent Knoydart history boasts of Vikings, ancient settlements, forfeiture & the Jacobite uprising, and the Highland Clearances.
Rooms, food and facilities
The Bunkhouse has 25 beds in 3 bedrooms sleeping 10, 7 and 8, and all bedding is provided.

There is Wifi available in designated areas and it has a well-equipped self-catering kitchen with a hot water urn, and free tea and coffee (donations welcome!)

The cosy lounge has nice comfy seats and sofas, plenty of books, magazines, DVDs and even videos! There's always lots of wood for the wood burning stove and you'll find it in the shed, supplied from our own woodlands by the Knoydart Forest Trust.

The drying room has plenty of racks and hangers and there are hot showers - you can borrow a towel for a wee donation if you've forgotten your own!

A laundry service can usually be arranged with staff and you will find a payphone on the wall in the lobby (there is no mobile signal in Inverie). Daily weather reports are displayed as well as information about scheduled walks and tours.

Family friendly: We are family friendly with a reduced rate of £10 per night for children aged 16 and under. In the lounge there is a collection of children's DVDs, toys, books and games and many activities in the area are suitable for children.

Pet friendly: We welcome well-behaved dogs by arrangement.
How to find us
The Bunkhouse is 15 minutes well sign-posted walk east of the village of Inverie on the Knoydart peninsula. Inverie is accessible by boat from Mallaig across Loch Nevis or by scenic walking routes from Loch Arkaig or Kinlochhourn, Shiel Bridge or Cluanie Inn or from Glenfinnan.

Ferry service: Western Isles (booking essential) 01687 462233

There is public transport to Mallaig, which we recommend: bus and train services from Glasgow; bus service from Inverness - both routes via Fort William.
As well as being a more ethical way to travel the West Highland Line is considered to be one of the most beautiful train journeys in the world. The 'Harry Potter' steam train also runs from Fort William to Mallaig during the summer!
Find the ferry across the road from the train station.
The nearest airport is Inverness.
Mallaig is on the A830 heading NW from Fort William.
Responsible Travel
As the pioneers of responsible tourism, we've screened this (and every) holiday so that you can travel knowing it will help support the places and people that you visit, and the planet. Read how below.
Planet
The Knoydart Foundation Bunkhouse is managed by Knoydart Trading (a subsidiary of the Foundation and a company limited by guarantee). The Knoydart Foundation is a community owned and managed organisation with developmental and land & environmental management responsibilities.

The Foundation was established in 1997 to take ownership of the 16,000 acre Knoydart Estate and is a partnership of local residents, the Chris Brasher Trust, the John Muir Trust, the Highland Council and Kilchoan Estate. Knoydart is traditionally known as the rough bounds due to its remoteness and stunning beauty, rugged grandeur and blissful tranquillity. While it may feel different to this in Inverie village, a view over the loch or a walk through the glens or in the hills soon confirms its wild character. Knoydart is part of a National Scenic Area shared with the Small Isles and is a haven for hill walkers, mountaineers, wildlife enthusiasts and those wanting to get away from the hurly-burly of urban life.

The Foundation works closely with Knoydart Forest Trust in managing the natural environment on the peninsula. Our aim is to preserve, enhance and develop Knoydart for the well being of the environment and the people. We want everone to enjoy what we have, so explore the native woods and the pine forests and delight in the world of the birds and other forest dwellers; beachcombing and rockpooling will lose you for hours - enjoy our wild and wonderful home!

The Foundation also runs a low-key campsite at Long Beach with a BBQ & picnic area, fire pits, running water, a log cabin shelter and a state-of-the-art compost toilet! During quieter times and at the warden's discretion, campers are welcome to use the shower facilities at the Bunkhouse for a small charge.

Due to our remote location and lack of road access the residents of Knoydart are very aware of transportation costs and our carbon footprint. The Bunkhouse limits its own transport carbon footprint and helps reduce traffic by offering a limited service to collect luggage for guests. Arrangements can be made subject to the availability of an appropriate vehicle and staff. Please note there is an additional charge for luggage collection.

Knoydart is not connected to the national electricity grid so we run and maintain our own hydro system. The power is generated by the turbine at the bottom of the steep pipeline in Glen Dubh Lochan fed by Loch Broamisaig above and is transported over and below ground to the south eastern area of Knoydart, home to the majority of the population. We are metered and billed for the power and this provides an income for Knoydart Renewables, the Foundation's other trading subsidiary. The Bunkhouse is very proud to be running on clean, green power! Important note: we have no street lights and it can get VERY dark on moonless nights, so remember your torch.

Waste is minimised: we recycle wherever possible and the Bunkhouse composts all kitchen waste, and recycles tins, glass, plastic bottles & paper. Grey water and sewage enters a septic tank system and we strive to only use biodegradable and environmentally friendly products. All the firewood used at the Bunkhouse is locally sourced. Local businesses benefit from the visitors that the Bunkhouse attracts and we encourage visitors to save food miles and eat local produce whenever they get a chance. Knoydart has a producer of locally reared organic lamb and Knoydart Trading produces the local wild venison available in its own community enterprise shop in the village. Next door to the Bunkhouse is the community garden and it supplies fresh seasonal food for sale in the shop as it becomes available. Free food is in abundance if you like sea fishing & foraging. Wild garlic, wood sorrel, mushrooms, berries and of course seafood - either caught on a line or shellfish from the beach - are but a few of your free food options!
People
Our sister community enterprise, the Foundation Shop & Off-licence is located in the central part of Inverie village, about a 15 minute walk from the Bunkhouse. You can get your delicious almost-zero-food-miles Knoydart wild venison here, and choose from Scottish craft beers, gins, malts and a selection of wine. You will also find unique Knoydart gifts including quality locally made products, maps, walks leaflets, books and postcards.

In this part of the village you will also find the Post Office/convenience store, the Old Forge pub, and the Tearoom and Pottery. Other place to eat or buy food include the Kilchoan Farm Shop (less than 10 mins walk from the Bunkhouse), Morag's Snack Shack (just next door & open 24 hours for home-cooked ready meals), Knoydart River Cottage, The Gathering, Westfield, Galley on the Hill, Doune Dining Room and the Road's End Cafe in Airor. Please see www.visitknoydart.co.uk for links and further information.

Located next door to the Foundation Shop the Knoydart Ranger Service provides Carbon Cycle bike hire, scheduled and bespoke walks and tours throughout the year and excellent information and advice for walkers. Please contact amie@knoydart.org for bike hire and walks & tours information.

Bring or hire a bike and enjoy the 7 miles of sealed road or head to the mountain bike trail - either the blue 'Fun Loop' or the more challenging red 'Skyline' trail. The track was built by a Knoydart Forest Trust apprentice, one of the first forestry apprentices in Scotland outside of the Forestry Commission. He cut his teeth with this one and now works all over the world with international mountain bike track building teams!

Whale-watching boat trips are great fun in the summer; dolphins and seals are usually around too. If you're very lucky you may even see a sea otter, but they are very shy! You might also spot a rare white-tailed sea eagle - your skipper will be looking out for them. Gannets, cormorants and sheerwaters keep you company in the beautiful Sound of Sleat.

Don't forget to check out the community hall during your stay too - there might be something on you don't want to miss..........bands, ceilidhs, talks...........the Knoydart Community Hall is a vibrant community-run venue also located in the main part of Inverie. It hosts year-round events so please check the website www.knoydarthall.com or sign up for the mailing for up to date information. 2018 is a big year for the hall with plans for its redevelopment coming to fruition.

The Bunkhouse is a successful community enterprise and now creates a surplus each year, which it gifts back to the Knoydart Foundation. It is thanks to our Bunkhouse guests that we can offer support in this way. In the last 10 years the Bunkhouse has donated over £70k to the Foundation where it is re-invested into other community projects, helping to manage our land, create employment and enhance other community income opportunities. We now employ a part-time butcher to manage venison production and a dedicated member of staff for the Foundation Shop.

Some of the income generated by the Foundation Bunkhouse is reinvested into the enterprise for its upkeep, maintaining a welcoming and comfortable haven for visitors. The Bunkhouse provides affordable accommodation for visitors to the area and provides employment on a part time basis to some of Knoydart's residents.
Popular similar holidays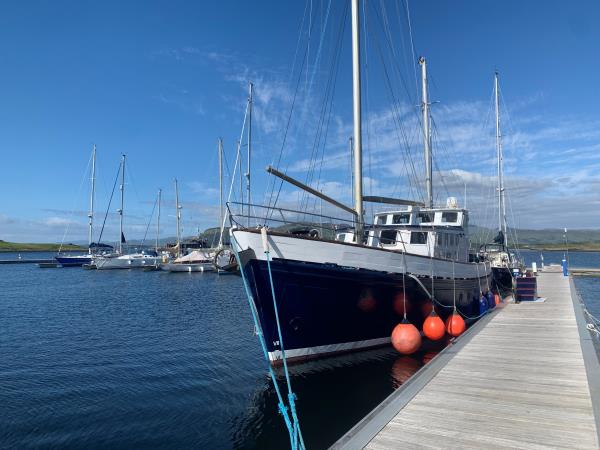 From £204 - £396 per accommodation per night
Quirky self catering accommodation on Scotland's west coast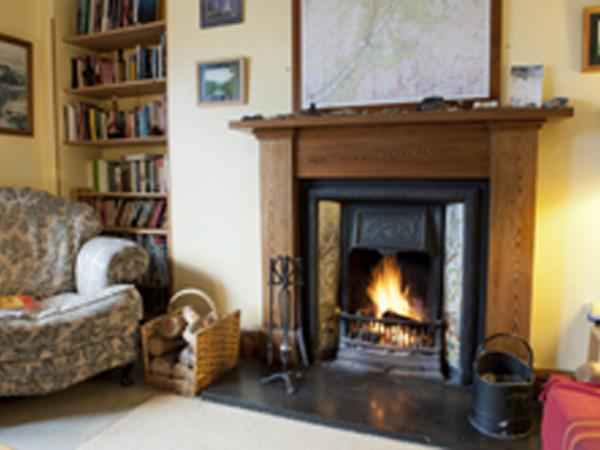 From £60 - £105 2 days per room per night
Family-run walkers lodge in the Scottish highlands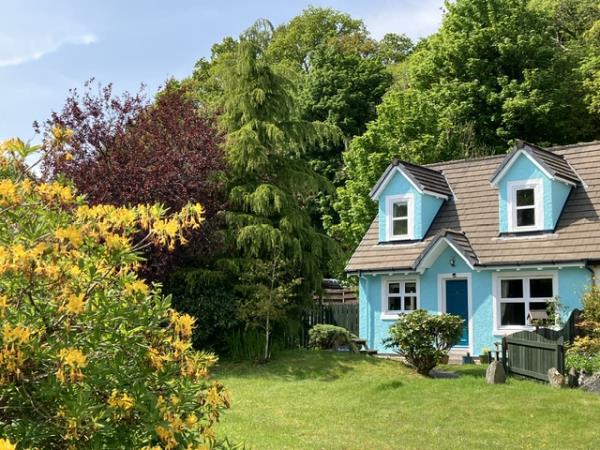 From £85 - £140 per cottage per night
Argyll, Scottish West Highlands self catering cottage