The Secret Campsite in the South Downs, England
Responsible tourism
Responsible tourism: The Secret Campsite in the South Downs, England
Environment
The camping meadow is enclosed by both private and public nature sites including ancient and coppiced woodland and a site of nature conservation interest, SNCI. The campsite is lightly managed to create an environment where wildlife can thrive. The surrounding ancient woodland has been encouraged to advance at the edges of the meadow, which ensures an ever changing diversity of animals and plants. By keeping the meadow car and dog free wildlife can flourish. An enthusiastic wildlife spotter stayed at the campsite and identified the following list of wildlife: fallow deer, foxes, badgers, a family of buzzards, pheasants, green woodpeckers, toads, stoats and the endangered Holly Blue butterfly.
Wildflower management is an important process and by cutting back parts of the site on an annual basis the right habitat is encouraged, one that is dominated by grasses as well as annual and perennial flowers. This in turn provides a great habitat for many species that rely on flowers for food such as butterflies. Tim uses an Allen scythe to cut the tall vegetation down to ground level, and then rakes some of it to use as a mulch around the tree bases. This adds fertility to the soil around the trees in the orchard and also helps to suppress weeds in the area above their roots. Managing the vegetation in this way encourages the glow worms on the site, which are fantastic to watch as the sky darkens!
A solar panel commissioned by the community energy group OVESCO provides energy to heat water for the showers in the new shower block. The Thunderbox toilets compliment the new traditional toilets. The composting system has been fine tuned by enthusiasts based in Devon. Firewood is sourced locally. The neighbouring woods are coppiced and harvested as a fantastic wildlife reserve, the owners are happy for you to walk through and they would be delighted to hear about any sightings you make in the woods. The campsite kindly ask that campers do not collect firewood and only to use wood supplied at the campsite, or sourced from another sustainable supplier. The reason for this is that fallen branches and decaying trees help to maintain a healthy and vibrant ecosystem which enhances camper's interactions with nature.
Community
Tim and Lisa have some fantastic local contacts who can help to make your stay both exciting and rewarding. Town Littleworth has its very own well stocked farm shop, just a 5 minute walk away from the campsite. Holmansbridge farm shop is open 7 days a week and has a butcher stocking a wide range of produce, free range eggs, turkeys at Christmas and an incredibly popular wood fired hog roast throughout the summer. Amazing fresh food is an integral part of camping and there are some dedicated suppliers all close by. You can catch or buy fresh fish at Newhaven harbour or from Terry's Fishmongers at the Riverside in Lewes. On Fridays it is possible to arrange salad and fruit boxes from Barcombe Nurseries, as well as fresh eggs and game nearby.
To have a real adventure out in the South Downs National Park then be sure to get in contact with Nigel and Maria from So Sussex. They arrange trips and tours in the area for individuals and groups, you can go hiking, fishing, mountain biking, canoeing or mushroom walking. On Wednesdays, with prior arrangement, you can sign up for a day's volunteering at the Barcombe Nurseries box scheme, and in return you get a free box of vegetables and can enjoy a communal meal at the end of an invigorating days packing.
The campsite teamed up with Lewes based community energy group OVESCO. The excess energy generated by the solar panels is sold back to the national grid by OVESCO and is used by Good Energy to deliver on their commitments to renewable energy.
With regards to local pubs in the area you are spoilt for choice, the closest are the Royal Oak in Barcombe and the Horns Lodge in South Chailey, both serve ales from Harveys. The Half Moon at Plumpton and The Five Bells at Chailey Green offer great pub meals at reasonable prices. The Griffin Inn at Fletching and The Jolly Sportsman in East Chiltington both have exceptional menus and wines. Finally, The Anchor Inn at Barcombe Mills is a great spot in the summer, where you can go boating on the River Ouse.
Landscape
The Secret Campsite is true to its name; peaceful, secluded and magical, it is all of the above. A campsite for nature lovers, real campers and their families, in the heart of Sussex just minutes from the South Downs National Park. Camping pitches are tucked away throughout the meadows where wildlife is flourishing. The secluded location ensures ink black night skies and moments of blissful silence.
As you cross over the old railway bridge the camping meadow slowly reveals itself to you, a site that cries out to be explored. Tim and Lisa are particularly proud of their site with its long grass meadows and an increasing array of edible plants. The disorganised orchard and other sections of the site have been landscaped using a wide variety of native and non native edible plants. Over the years these plants will begin to reveal their hidden qualities and create an ever growing selection of produce for you to pick and try. The campsite is also a safe place for children to roam and freely discover nature and most importantly spaces to build dens!
The nearest town is Lewes a lovely 5 miles walk across farmland and alongside the River Ouse. Lewes has a spectacular, not for the faint hearted bonfire night, its own currency and a strongly independent streak. But better still, it boasts a farmers market on the first Saturday of every month, heaps of antique shops and an outdoor pool. Barcombe is also a very busy and energetic village just a fifteen minute walk along the course of the old railway.
The South Downs National Park is just 3 miles away, where you can walk, cycle, bird and sheep watch or just picnic in the sunshine. There are many beauty spots where you will see unbelievable views of the sea. Whether you and your family are outdoor enthusiasts who want to mountain bike to the top of the downs (around 30 minutes if your fairly fit!) or fancy ambling down to the Half Moon in Plumpton for a spot of lunch, the South Downs National Park will leave you wanting more.
Popular similar holidays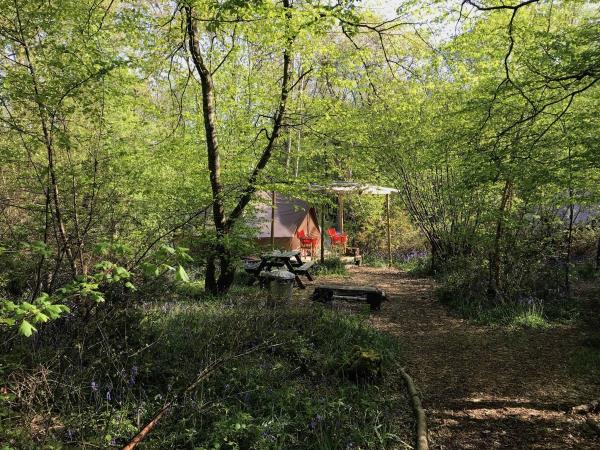 Ecological woodland camping with open fires in Sussex
From £75 - £97 per tent per night
Peaceful and natural campsite with woodland setting
From £12 per person per night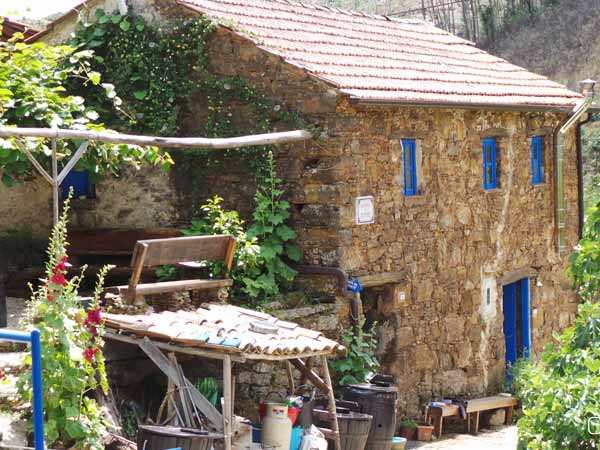 Charming apartment & rooms in paradisiac Portuguese valley
From €35 - €55 per accommodation per night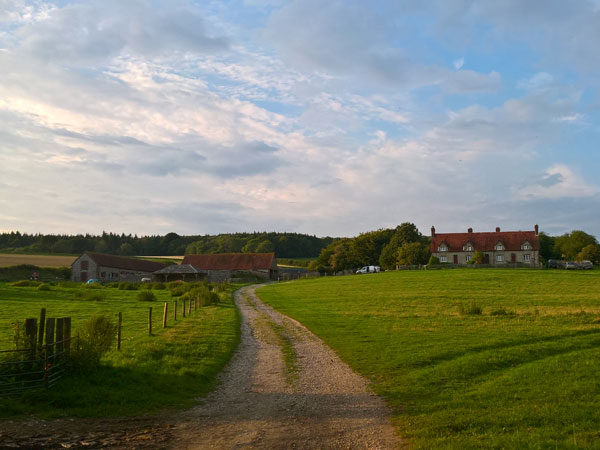 Slindon bothy and camping on the South Downs Way
From £6 - £12 per person per night