Travelling with a wheelchair
Fiona Jarvis:
"The legislation around accessibility is very wishy-washy. Many places do not make the 'reasonable adjustments' required under the Equality Act because of costs. The biggest issue is policing the legislation as people are not adhering to it. The onus is on disabled people to report, but this shouldn't be their job. If cases are reported to local authorities' Access Officers, who are few and far between, there is very little they can do apart from support you in suing the offending business. This is a very stressful process and most people do not want pursue a claim. Of course, class actions are possible but again it requires a lot of effort and time on the part of the person with the disability. This is not right.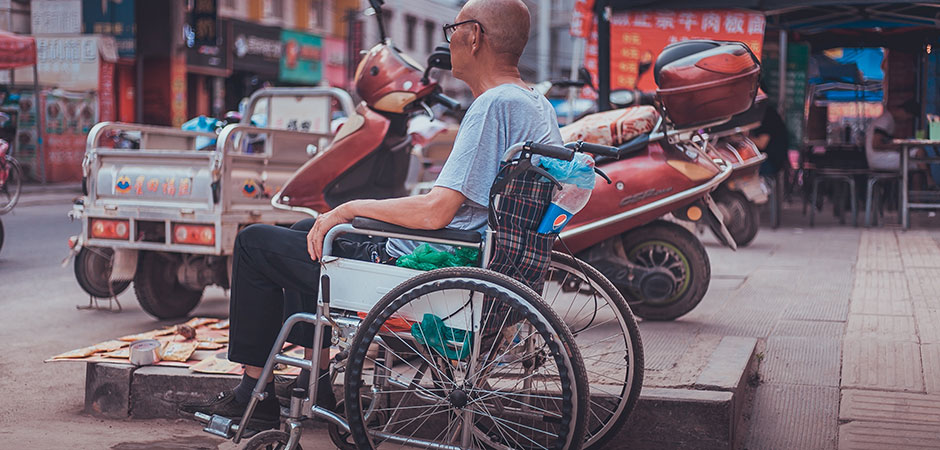 "Recently I visited a Michelin star restaurant in Cambridge (Midsummer House) with no disabled facilities. This was despite the fact that they had planning permission for them. I haven't pursued a claim, although the Access Officer said they'd support me when it came to it. Venues and businesses need to be better educated around what is needed.
"The other issue is building regulations. Disabled facilities are always treated as an 'add on' rather than an essential component of new developments. Builders need to be better informed and local authorities must not approve tourism related buildings without the adequate accessibility adjustments. Even in new builds you still see things and think 'who on earth thought this was OK?'.
"When I research villas to stay in abroad I am shocked that in a digital age places don't put photos of their disabled facilities on their website. If you type in 'accessible holidays' to Trip Advisor, for example, you get a load of rubbish with a wheelchair sign next to it, without them even knowing what my disability is and what I need as a result. Companies need to include more detail. I've only ever visited one swimming pool with a hoist, in Northern Cyprus. Showers are always tricky, too, wherever you go.
"I went to Sardinia last year to a great villa, it was all on the flat and everything appeared fantastic. However, despite having told me there was flat access to the shower, there was a 23cm step to get into the shower so I couldn't shower properly. I had asked to see photos of the shower beforehand, but the step hadn't shown up. Not only that, the door into the bathroom wasn't wide enough for me to get in with my wheelchair so I needed to be carried in every time I needed to use the bathroom. This year I have asked our villa in Sicily to measure every door frame!
I didn't want to be a builder but I know more about building regulations than I want to!
"When it comes to getting to my holiday destination I cannot believe how badly wheelchairs are treated by baggage handlers at airports.
Essentially a wheelchair is someone's legs, but they do not treat them like that. They treat animals better than they treat my wheelchair.
The time when the frame of my chair was broken was so traumatic for me.
If you find, on landing, that your wheelchair no longer works you go through the whole trauma of losing the use of your legs again which is just awful.
"I've always found it very hard to find a taxi with wheelchair access to get me from the airport to my hotel or villa. London is fantastic as it has 100 percent accessible black taxis. In Copenhagen I could find just two accessible taxis in the whole city. Budapest was a struggle, too. The alternative is to use public transport which faces its own set of unknown accessibility challenges. I've tried calling the tourist boards in the past to help me find taxis and they are not helpful. Often the phone numbers they give out are outdated and do not work. Spain is pretty good. Even in Menorca there was more than one accessible taxi.
"It's sad but I have never, not once, had a seamless holiday experience from an accessibility perspective. I really hope things can change."
Visit the
Blue Badge Access Awards
.
Read our manifesto chapter on
accessibility in tourism
.