"Nine day tour of South Africa's Northern Cape province where the semi-arid Kalahari Desert provides protection for some of Africa's rarest species."
Highlights
Guided wildlife watching in Witsand Kalahari Reserve | Stay on working game ranches within the Kimberley region of the Kalahari | Anticipated wildlife includes: aardvarks, bat-eared foxes, spring hares, springboks, pangolins and duikers |
Description of Kalahari mammal watching holiday, South Africa
This is a great opportunity to join up with resident naturalists and scientists in South Africa and track down some of the Northern Cape's most elusive species including: aardvarks, aardwolves, bat-eared foxes, pangolins and black-footed cats.

We are specialists in tailoring wildlife watching and especially mammal watching safari holidays all over the world. To develop our range of fantastic mammal watching holidays we have spent years searching the world's best wildlife watching locations as well as visiting some seldom visited areas. As a result we have created some great itineraries with the combined help of our zoologist guides, local experts and scientists studying various rare mammals.

When it comes to wildlife watching there are very few better destinations than South Africa with the lesser-visited Kalahari region, in the northwest, being absolutely no exception.

The Kalahari Desert is one of the largest semi-arid regions in the world and home to a variety of birds and mammals including many of the continent's rarest species. The region is sectioned into national parks, private reserves and working game ranches. The low density of humans allows for a greater abundance of wildlife and because the land is so arid there is little vegetation to support the huge numbers of large herbivores that dominate South Africa's better known national parks. Without the large herds of antelope, zebra and gazelles there are less large predators which has led to bigger numbers of bizarre and unique species such as: aardvarks, aardwolves, brown hyenas and elephant shrews.

The suggested tour below will be guided by our professional zoologist. We also have a great network of local guides in South Africa who have developed a great range of wildlife watching locations where the rarest species are commonly seen. To make the most of our time away we will spend many hours during the early morning and late afternoon on jeep safaris and guided walks. We will also explore after dark with high powered spotlights in order to catch a glimpse of animals that only come out at night.

Best time to visit:

Early August to late October, which is the dry season in the Kalahari, is the best time to go for wildlife watching. Temperatures can get hot however, you will have the best chance of watching wildlife congregating around watering holes as well as less vegetation blocking the view.

Accommodation:

Most of the accommodation that we use are privately owned bed and breakfasts and working ranches that are seldom visited by tourists. Many of these ranches have resident animals which are very hard to see elsewhere. For example we know of a location where a family of aardvarks have been living for some years now and offer an exceptional opportunity to watch this elusive animal in the least intrusive way possible.

Fitness level required:

The vast majority of wildlife watching is all done from 4x4 safari vehicle. We can also include guided walks which can be for as long or as short as you wish; it's entirely up to you.

Minimum age: 18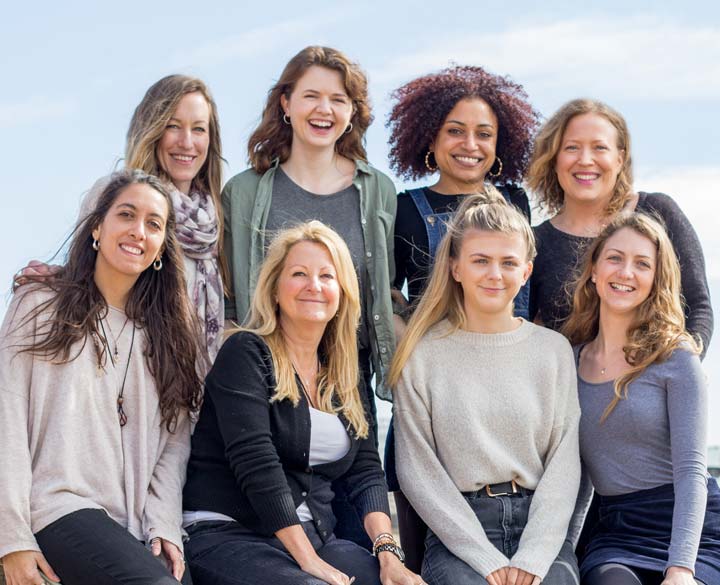 If you'd like to chat about this holiday or need some help finding one we're here to help.
Departure information
This trip can be tailor made throughout the year to suit your requirements
Responsible tourism
Responsible tourism: Kalahari mammal watching holiday, South Africa
Environment
In South Africa we (as with everywhere we go) we carefully choose accommodation, supplies and transportation that either minimises its effect on the environment or helps to contribute to its sustainable development. By choosing small, privately owned accommodation where possible we also look to only stay in truly eco-lodges that abide by basic and also pioneering methods of ecological sustainability. Where possible, we make sure that the lodges, camps and ranches that we use support local projects for the protection of the wildlife and local communities which rely on tourism as the principal source of income. Many of the places that we stay in the Kalahari are small privately owned places that are more concerned with quality than quantity and as a result they are very ethical in their approach. Most use solar power electricity and water recycling pumps as well as making sure that all the food consumed is produced locally. We also contribute and participate in as many studies that the local researchers are conducting as possible. By enlisting the help of black-footed cat and pangolin researchers we are able to directly contribute to their continued studies and help to establish long term research.
At the end of each we offset our carbon footprint (based on the number of tours we have completed and the number of passengers we have taken with us), with the Carbon Trust.
Wildlife Promise:
By bringing people here with a professional zoologist as well as professional local guides we aim to showcase the environment in full but also to allow you to learn about the problems facing the ecosystems here and highlight the ways that continued development and human exploitation are affect the species and how cutting edge research is countering the problems as well as showing you examples of success stories. We also keep a record of all the great sightings we see on each tour and record the environmental factors, this data is used by ourselves but also given to the researchers who are working on many of these species. All the information collected in invaluable as the knowledge of some of the animals that live here are little understood. We also donate our pictures to the researchers to aid in their photo identification studies.
Community
As with any of our tours of Africa or elsewhere in the world we always employ local guides and drivers. They have a much better local knowledge and also helps to bring in revenue sources to the local community. All of the accommodations that we stay in whilst in the Kalahari and Kimberley we make sure that all our resources such as food, drink and equipment is locally sourced and we are always looking for ways to introduce local people into a guiding career. Southern Africa has been doing this very well for the last decade or so and it is quite common to have local guides taking you into the reserves. We think that by employing local guides we have encouraging a future generation to follow this career. Many of the accommodations that we use are involved in community based projects and schools in particular. Many of the projects that are funded by people staying here are geared towards helping the local people of the Kalahari deal with an increasingly developed world and how they can continue to live in harmony with the wildlife and environment into this technological age. We also employ the services of local researchers and scientists who are studying species like black-footed cats and ground pangolins. This increases their funding for much needed studies. We also encourage the purchasing of local handicrafts which are all created in a sustainable way and provide great unique souvenirs.
Popular similar holidays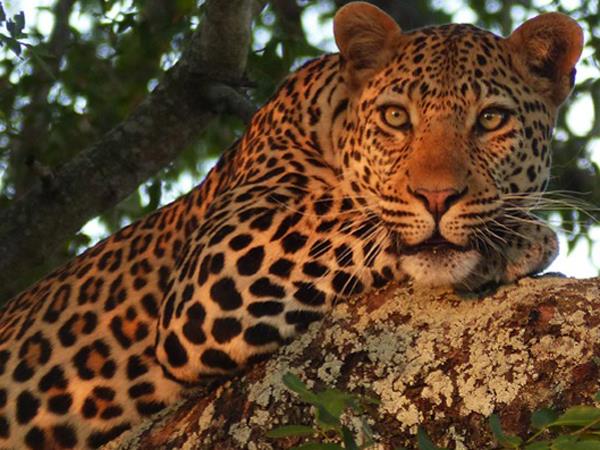 Award winning safari in South Africa
From £3720 14 days excluding flights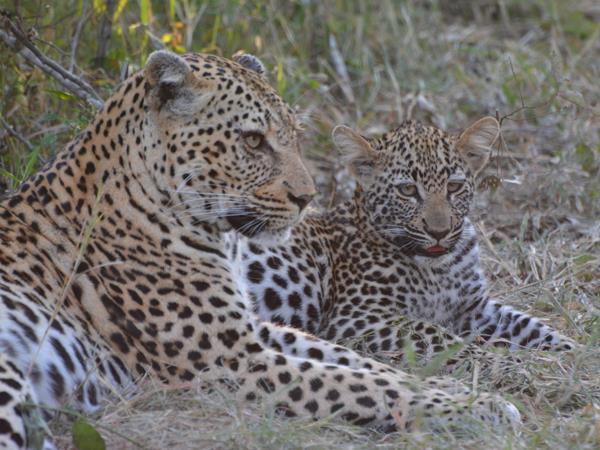 Award winning wildlife safaris in South Africa
From £2340 - £3300 10 days excluding flights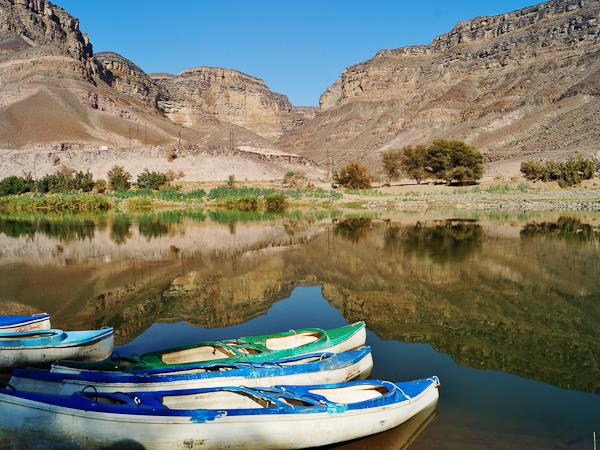 Camping safari from Cape Town to Namibia, Sossusvlei, Etosha
From £2090 14 days excluding flights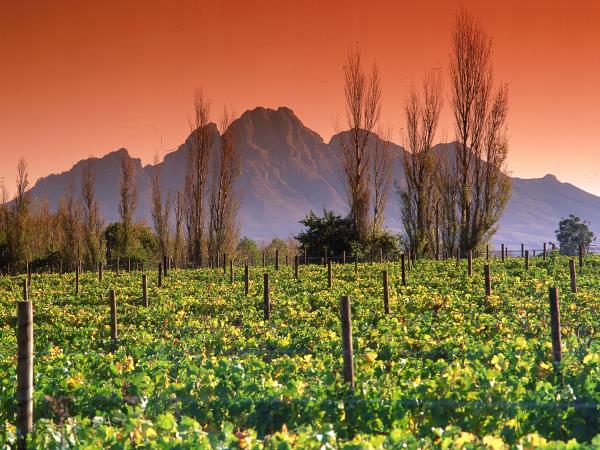 Ideally suited for the first-time visitor to South Africa
From £4315 16 days including UK flights