"A great value, small group tour to the islands of Hulhumale, Guraidhoo, Maafushi and Gulhi. With local guides and staying at local guesthouses. "
Highlights
Male | Hulhumale | Guraidhoo | Maafushi | Gulhi | Snorkelling | 'Dhoni' boatyard visit | Dolphin watching | Option for scuba diving
Description of Maldives on a shoestring, small group tour
This Maldives budget trip is a small group tour that takes in four stunning islands, with time not only at their beaches, on the reefs and coastal secrets but also learning about the culture of local communities.

By staying in small, locally owned guesthouses we get a chance to learn about the day-to-day lifestyles of indigenous islanders. The Maldives has a reputation for high end resorts and exclusive tourism but on this trip we endeavour to bring you into the real Maldives, meeting boat makers, dining with local families, or visiting local cafes to sample 'hedika' - Maldivian savoury and sweet snacks served with black tea.

On this trip you will also get plenty of time to bask in the beauty of the atolls, reefs and white sands, with beach barbeques, snorkelling and a boat cruise to go dolphin watching, as well as an option to go scuba diving. On all our Maldives trips we adhere to a strict responsible tourism policy especially with regards to watching our water footprint, protecting the coral reef and also being culturally sensitive and aware. Your guide will be very informative on all these issues.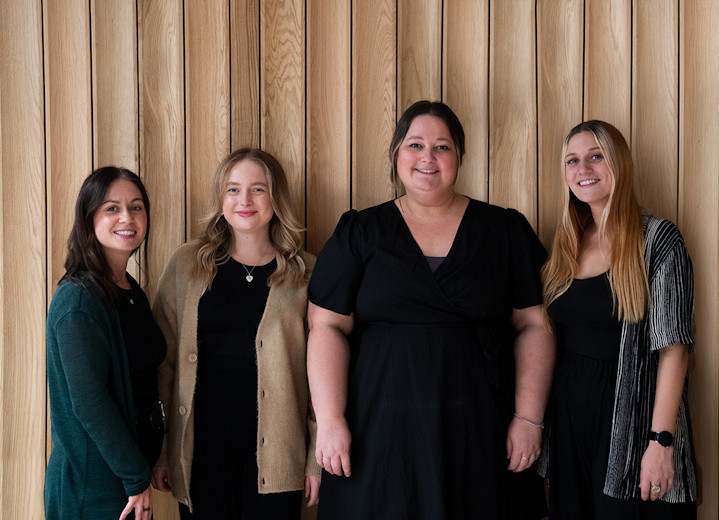 Check dates, prices & availability
Responsible tourism
Maldives on a shoestring, small group tour
Carbon reduction
Your holiday will help support local people and conservation. We must also reduce CO2. Learn about the CO2 emissions of this holiday and how to reduce them.
Environment
How our company is making a difference:
We know that making the positive difference we aim to achieve will not be an easy task. However, our enthusiasm and commitment towards our travel responsibility mission is far stronger than any obstacles. We believe that in order to achieve any objective, the company has to have accurate policies and procedures for the employees and the guests to follow in order to reach our goal.

We have decided that the environment is a major component of any local community and any negative effect on the environment would directly have an impact on the lives of the inhabitants of the local community. Therefore, we have drawn up a strict environmental protection policy that all our employees and travelers have to abide by. For example, we recycle empty ink cartridges. A company collects them and disposes of them the correct manner.

The fresh water supply in the Maldives is one of the biggest environmental concerns. We encourage our travelers not to take excessively long showers. More importantly, we encourage them to not pick or break parts of the coral reefs while snorkeling.

For us, Responsible Travel is the only way to travel.
Community
Throughout our long tourism business journey, exceeding 15 years of travel operation in the Middle East, we have succeeded in establishing strong links with the communities we are dealing with in the host destinations.

We believe that the Responsible Travel concept has to be a two-way strategy with both the travelers and the local community gaining benefits. We benefit the local communities we visit using a wide scope of activities that have a positive impact on the local economy, directly by donating money to charity organizations, financially supporting some local communities and by recruiting employees who belonging to the local community. We encourage our guests to buy local products and make use of services that people local community offer. We help indirectly through capacity building projects we implement with our employees and through the experiences and culture exchanges that take place between the locals and the travelers during our tours.

We promise to support the local community of every destination we take our travelers to. We will do this by employing local guides, using local handicraft shops and recommend shops to our travelers so that their holiday spending contributes to the people of that country. Furthermore, we provide each traveler with a tipping guide. By doing this we set a concept of tipping and gratuity for every person who will offer a form of service to the traveler.

We have also considered the social aspect of the local community and how to respect the customs and traditions of the inhabitants helping us operate our tours. We always provide our guests with all the information needed to understand the community they are visiting and we create valuable opportunities for the travelers and the locals to mingle and exchange ideas and thoughts.

The first objective is to operate our tours in the most perfect way possible. Our second objective, but not second in importance, is to benefit the local community, protect the environment, and have a positive social impact on the inhabitants living in our host destinations. One of the ways of doing this is to inform and educate our travelers on the cultures of the destinations. By doing this we aim to create a form of respect between the travelers and the local citizens who they will face along their tour.

We educate all our staff on the real life situations of each destination. Sales consultants will use this information to inform potential travelers of the correct information and threats that they may face. By creating long lasting relationships with our local ground handlers, we are able to establish what needs the community has and through their information we can inform our travelers what they can contribute to the local community from their home countries.

Currently the Maldives is experiencing uncertainty about their president. We encourage travelers to not speak of politics to the locals as this may spark confrontations. We also attempt to establish contact with charities that support the children of the islands. By doing this, travelers may wish to donate money to these charities.
2 Reviews of Maldives on a shoestring, small group tour
---
Reviewed on 10 Feb 2015 by
Anne Hazzard
1. What was the most memorable or exciting part of your holiday?

Hard to pin down any one specific part as it was all memorable. However, things that really stand out are visiting the deserted sandbank by speed boat just as the tide was starting to recede and then the speedboat taking off and leaving us on this small stretch (eventually!) of sand in the middle of the ocean with nothing but a table umbrella for shade and a cool box of drinks! Also, an evening in Guraidhoo when our lovely friendly hosts at the guest house led us to the beach in the dark where we discovered they had secretly cooked us a lovely meal, laid it out on a table by candlelight and lit a fire beside us to keep us warm. I was so touched I could have cried. Oh, and the night I stood in the shallow waters and stingrays washed over my feet and we saw a large school of dolphins going past, followed closely by a logger head turtle and then some sharks......... I said it was hard to pin it down to one thing!


2. What tips would you give other travellers booking this holiday?

Just go for it. It was even better than we expected. The literature does state that alcohol is made available where possible during the tour on 'excursions' away from the local islands. We found this not to be the case at all so, if your holiday is not complete without a tipple or two, do bear this in mind.


3. Did you feel that your holiday benefited local people, reduced environmental impacts or supported conservation?

There is a massive problem with rubbish on Hulhumale and to a lesser extent, Maafushi. The main culprit seems to be plastic water bottles which are all over the place. This is a serious matter which we believe is being addressed via educating local people that it is not acceptable to throw rubbish in the street or into the sea off local ferry boats. It is not safe to drink the local water so we had to buy bottles and considered crushing them and taking them home with us but this created a space issue. Even putting them in bins makes you wonder where they end up. The holiday benefitted local people in the sense that we stayed in local guest houses and shopped in local shops. We ate with a lovely local family on two occasions in Guraidhoo but not sure if it benefitted them half as much as it benefitted us! We didn't join in the hermit crab races so maybe we supported conservation by not doing so. We were told they all get put back on the beach. I hope so.


4. Finally, how would you rate your holiday overall?

I would highly recommend it. There were only two of us on the tour when we went so we had our own personal guide. We were probably a bit spoilt by this but of course larger groups would have just as much fun as we did.
---
Reviewed on 01 Jan 2014 by
Robert Linsky
1. What was the most memorable or exciting part of your holiday?

Candle lit dinner + sunset on the tiny sandbank island.


2. What tips would you give other travellers booking this holiday?

Take shoes for swimming as seabed can be sore on the feet.


3. Did you feel that your holiday benefited local people, reduced environmental impacts or supported conservation?

Provided employment for local people. Did not reduce environmental impact ... extra plastic waste, poor tourist fishing damaged some coral.


4. Finally, how would you rate your holiday overall?

Very enjoyable.
Sent e-mail to encounters 20.01.14
E-mail sent to encounter 04.07.14 JP
Read the operator's response here:
Thank you for taking the time to provide us with your valuable feedback.
I wanted to get back to you regarding your comments on plastics and the way that our tour
impacts on the local environment.

I think it is important to note that it is not just about education and awareness of our
business and our clients, but also an education and awareness of the local community. Local
Island tourism is less than 3 years old and many concerns that travellers raise – rubbish,
potential health and safety risks based on the western world, water usage etc… existed before local island tourism was even thought about, because for the locals that was their world and they didn't/don't know any different.

Since the introduction of local island tourism improvements by the local community particularly on islands such as Maafushi which has a large tourism industry now have been made and are continuing to be made. When we first visited at the beginning of 2012 every street was littered, now the island has a rubbish collection system and the streets are maintained. It may not be 100% perfect but it is a huge step forward. Unfortunately, however, until there is a national waste scheme to deal with the tons of rubbish produced the bigger picture issue will not be resolved.

With regards to fishing, again I have seen it myself where the anchor is just thrown overboard with no care for the coral. Most fishermen, even those who perhaps work with the tourism industry, do not understand or appreciate the importance of the coral reefs to the Maldives. To them it is not the wonder and beauty that we as tourists see it but as a habitat from which they gain finance – lobsters, octopus, fish. Fortunately, however, coral does grow back. A reef off an island in South Ari Atoll was decimated by developers throwing building rubble and concrete on to it. However, 4 years later it is an amazing table coral garden. If our guides witnesses bad practice then he will at an appropriate time highlight it with the individual concerned, tourist, supplier or operator. Should an operator/supplier repeat this practice then our local manager will get involved to ensure it isn't repeated.

The Maldives authorities have taken some positive measures in order to protect exploitation of the marine environment. Among this includes protected marine sites, prohibition of catching turtles and other endangered species, and banning shark fishing (although it does still happen illegally).

The whole idea of this tour itinerary in the Maldives is to stay on local islands rather than
luxury resort islands that may be internationally owned by major hotel chains. Through doing
this, we aim to:

Use locally owned infrastructure.
• To help put profits into local hands in order that they can benefit directly
• To use services developed and managed by locals

Provide employment and business opportunities for local people.
Respect local customs and culture.
• We want our guests to learn about local customs and cultural practices whilst
respecting local dress and behaviour requirements

Limit the physical impact of trips and work with our partners to educate and improve awareness
within local community.
• Wherever possible travel by public and not private transport.
• Encourage our guests to deal with waste appropriately, lead by example and where
possible take plastic waste home (mentioned in our welcome letter)
• Brief our snorkellers on reef etiquette
• Coach and educate our suppliers and local partners.

I hope the above information is helpful in explaining how we try to limit our impact on the
local environment of the Maldives when operating our tours.

---
Popular similar holidays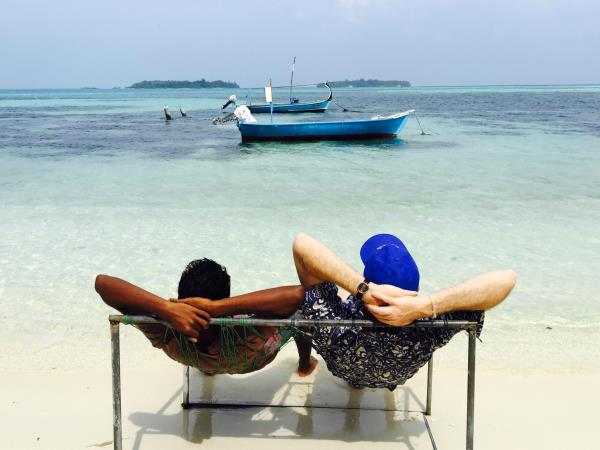 Combine Maldives local life with activities and relaxation
From US $1099 8 days excluding flights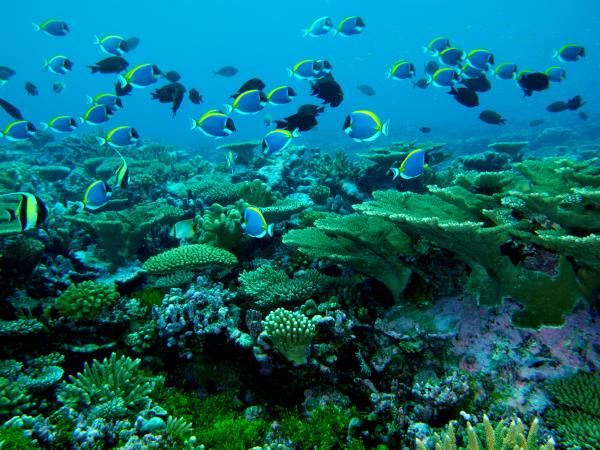 A Maldives dive holiday combined with local culture
From US $1249 - US $2949 8 days excluding flights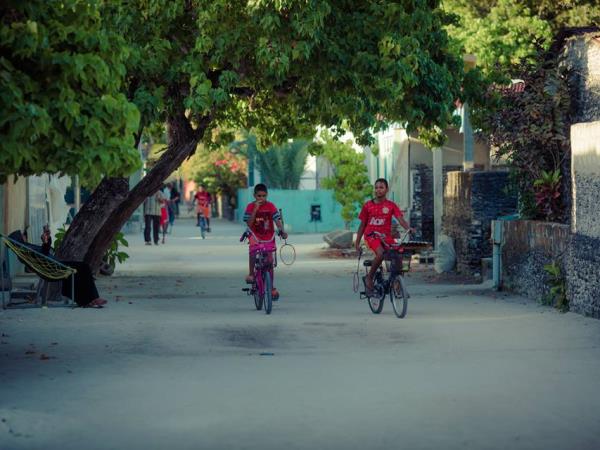 A fun activity holiday in the magical Maldives
From US $599 4 days excluding flights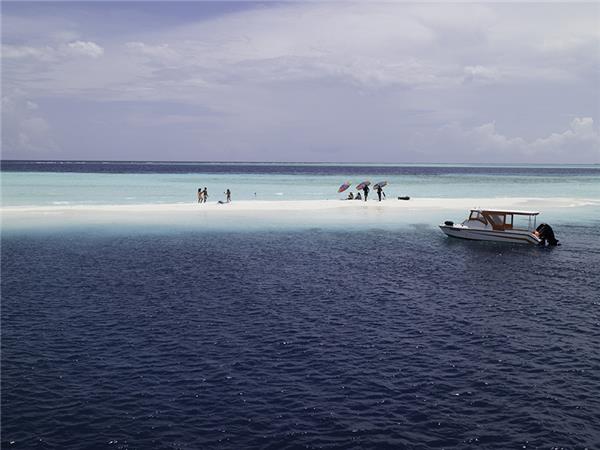 Cruise the Atolls unspoilt tropical islands
From £1780 - £2485 9 days including UK flights