Where to go on an adventure holiday
---
MAP AND HIGHLIGHTS
The adventure starts the minute you start searching beyond the beach resorts, banana boats and brouhaha. This doesn't have to mean conquering Everest or backpacking across SE Asia for six months. Each to their own. To find out where to go on an adventure holiday, just look. Look beyond Tokyo to a world of walking and wonder in Japan. Look beyond Yellowstone to the other great North American national parks. Look beyond Barcelona to go horse riding on ancient Catalonian bridle trails, beyond skiing to hiking around Mont Blanc, or beyond the Taj Mahal to go camel riding in the desert or tiger watching in the jungle. There's an adventure lurking just about everywhere.
Climbing Kilimanjaro, Tanzania
Contrary to popular belief, you don't need to be a celebrity or an athlete to summit the highest free standing mountain in the world, at 5,895m. You need patience, confidence, reasonable fitness and a good holiday company to choose the right itinerary for you. Because there are seven routes to choose from, and each has different success rates. Always travel with a responsible company that uses super expert Tanzanian guides.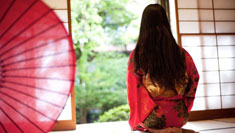 Discovering Japan
Although Tokyo is an adventure in itself, the four islands that make up Japan all invite voyages of discovery. Every day is an adventure here, as you familiarise yourself with exquisite rituals, from bathing to bowing, the art of cultural preservation exemplified in their prolific temples, and that is all before you step out into their mountains and ancient walking trails. Or indeed its 3,000km long archipelago.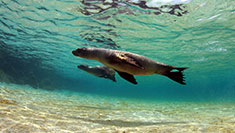 Ecuador & Galapagos
To miss Ecuador and head straight to the Galapagos, is like skipping to the finale of a sublime symphony. A small country, take in Amazon jungle, Andean páramo, volcanoes, cloud forest and mangrove-lined coast in a few days. And then to the Galapagos, for one of the most spectacular wildlife experiences in the world with sea lions, giant tortoises, and penguins just a few of the treats that await.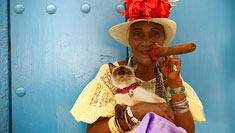 Exploring Cuba
Resort mania is just a one tiny aspect of the new Cuba. Because one thing that Communism has, thankfully, ensured is the protection of much of the island's natural heritage, with marine limestone terraces and montane forests, with their plethora of wildlife just a few of its treasures. So, as well as cultural Cuba, go reef diving, hike the Sierra Maestra, horse ride in the Pinar del Rio and, always, dance 'til dawn.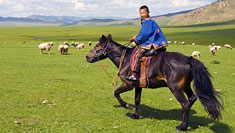 Horse riding holidays
Exploring on horseback not only slows you down and connects you with nature, but also takes you on a journey through history. Trek along ancient bridle paths of Catalonia, gallop across the open steppe, forest and mountains of Tarvagatai Uul National Park in Mongolia, from beach to beach led by Berber guides in Morocco, or follow the trails of traditional vaqueros, or cattle rangers, across Cuba's Pinar del Río Province.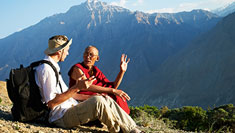 Indian adventures
The Golden Triangle and Keralan backwaters are must dos in India. But for a more adventurous take on this vast and vibrant country, think about travelling overland from Delhi to Goa, tiger watching in Ranthambhore NP or camel trekking across Rajasthan's desert. Hike in the Ghat Mountains, take in Kerala's neighbouring coastal and charismatic state of Tamil Nadu or go on an iconic rail journey. India is one big magical menagerie.
Multi activity holidays, Europe
Specialist holiday companies that have you kayaking one day, rafting the next, mountain biking in the morning and wild swimming at sunset, are the guys who really know how to eke fun out of a place. Often family run, by local adventure aficionados, such as on Vis Island, Croatia, Lake Skadar in Montenegro or Turkey's Lycian coast, multi activity holidays are for finding all their secret spots and diving in.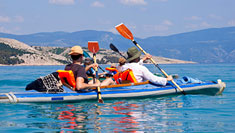 Sea kayaking, Croatia
Croatia has the most sublime, salty seascapes. With thousands of island idylls along its Istrian and Dalmatian coast, you can paddle from one blissful bay to another. Many sea kayaking holidays encourage you to throw your hiking boots in a dry bag too, such as the green, luscious interiors of Vis or Mljet Island National Park. With great temperatures May until October, this is paddling in paradise.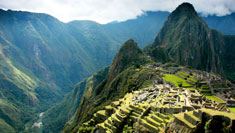 The Inca Trail, Peru
Living up to its iconic status, these ancient paths, Andean landscapes of cloud forest and high tundra, as well as the inaccessible ruins culminating in Machu Picchu, call trekkers from around the world. Never quiet, thousands go in search of this lost world, its Quechua culture and mysticism, and yet, somehow, when they get there, each has his/her own insightful Inca moment. Three- to four-day treks are the norm.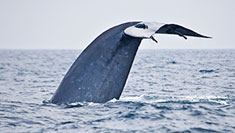 The real Sri Lanka
As well as the Cultural Triangle and stunning national parks, there are other ways to delve into daily and equally dreamy Sri Lanka. Hike through villages of the Knuckle Ranges, where waterfalls and wildlife abound. Explore the quiet northeast coast, out of bounds until recently due to conflict. Or go whale watching on the Kalpitiya peninsula. Food is a delicious adventure in itself, and no better place than homestays to sample it.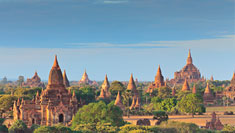 Touring Burma
Isolated for many years, every step you take here feels like an adventure. Not only into fascinating cultural heritage, but also back in time. Artisan crafts still thrive, people are welcoming, rural and cityscapes are stunning. Explore Mandalay by horse and cart, admire stilt-house villages and floating markets on Inle Lake, be silenced by the temples of Bagan, and hike or cycle through hill tribe villages. Burma. Buddhist. Beautiful. Bring it on.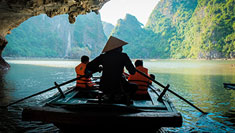 Voyaging through Vietnam
On the long strip between Hanoi and Ho Chi Minh lies a menu so packed with adventures, you need to choose carefully so not to overdo things. Enjoy every flavour and nuance of Cuc Phuong NP, hike or bike in the Dalat highlands, sleep out on a boat on Halong Bay, or sail and snorkel along the Con Dao Archipelago. And for total immersion in Vietnamese life, don't miss out on the Reunification Express train.