Adventure holidays travel guide
---
2 MINUTE SUMMARY
Not that we like to put people into boxes, but there are some travellers who just can't be too far from water. Or, in contrast, from a towering peak. Kayaking out to remote islands can either float your boat or make your heart sink. Trekking through France, Italy and Switzerland in order to circumnavigate Mont Blanc might bring back memories of geography field trips at school, or it may be your idea of alpine arcadia. Or you may, of course, just be an all rounder, who likes to hike up a mountain in the morning, white water raft your way back down in the afternoon, and finish off the day snorkelling off a reef. For many people, choosing to explore Burma rather than Barcelona, or India over Italy is a huge adventure. We could give you lots of 'life is for living' types of clichés, but instead we are just giving you an adventure holidays guide. All you need to do is open the box and see what's inside.
What we rate & what we don't
---
RESPONSIBLE TRAVELíS BEST & WORST
Underrated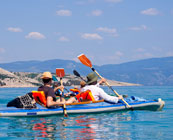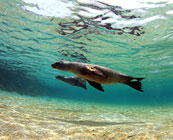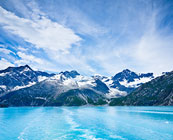 Sea kayaking
Paddling holidays are special because, first, you get to access places that no one else knows about, or can get to. Second, it is a way to enjoy peace and solitude, but also have the expertise of a group leader. And third, kayaking instructors have a passion for wilderness and marine conservation and are always cool, fun people. From Croatia to Canada, Turkey to Thailand. We have done our research. They are ALL cool.
Montenegro
Already known for beach holidays, take a few steps inland and keep walking. And cycling and kayaking and horse riding. Because there are five national parks here, boasting hundreds of lakes, peaks and adventures. It all feels a bit like Italy must have done 100 years ago. Kayak on the vast Lake Skadar. Hike or raft through Durmitor National Park and cycle to the top of Lovcen National Park. And thatís just your first day.
Galapagos land-based holidays
Few people realise you can stay on the Galapagos, rather than simply cruising around them. You still spend plenty of time in the water, snorkelling or kayaking to admire the marine life. But also meet the Galapagueños, support local businesses big time, and learn about the islandsí fascinating human as well as natural history. Nothing like watching all the tourists head back on board while you chill on the beach.
North American parks
As well as hiking, rafting, camping and biking in the classics such as Yosemite, Rocky Mountains, Grand Canyon or Yellowstone, there are so many more national parks to discover on the North American continent. Wrangell-St. Elias and Denali are glacial gorgeousness in Alaska, Canadaís Jasper and Banff are Rocky Mountain heaven and Arches National Park in Utah is not only way out there, it is out of this world.
Rated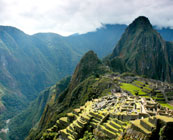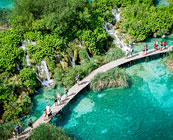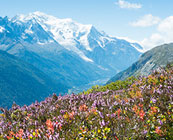 Inca Trail
Trekking the Inca Trail really is to take a step into someone elseís world. And time. An iconic trail that lives up to expectations, it takes three to four days to hike through montane cloud forest, tundra and remote Quechua villages, up to the stunning remains of the Inca city of Machu Picchu. Even if it gets busy, as icons do, itís a trip of a lifetime. Donít trip though. Itís a long way back down.
Croatia
Itís one big archipelagic adventure in Croatia with hundreds of islands, from chic Hvar to eco Mljet, and remote uninhabited ones, all best explored by sea kayaking. A plethora of paradises awaits inland, however. Hike and bike in the mountainous wilderness of Velebit Nature Park, and raft down its roaring rivers. Or immerse yourself in Plitvice NP, home to 16 freshwater lakes and 90 waterfalls. Now, thatís what you call a waterpark.
France
The French celebrate life outdoors almost as much as they do their food, which is why their cycling, hiking and cross country skiing trails, from Provence to the Pyrenees, Mont Blanc to the Med, are so well maintained. More adrenaline filled adventures, such as canyoning, white water rafting and paragliding are also plentiful, run by specialist holiday companies and expert guides. Allez La France indeed. She never stops.
Costa Rica
Costa Rican adventures are almost representative of the species that inhabit it. Hike steadily like the giant turtles that perambulate its shores. Or up the adrenaline and soar like monkeys along giant canopy zip lines, screeching alongside the macaws. Or raft the gushing rivers with the same speed as onlooking jaguars, then swim in the slipstream of dolphins, whales and manatees. Adventure is always wild in Costa Rica.
Overrated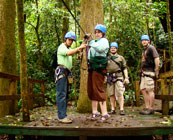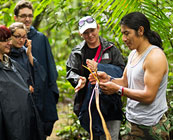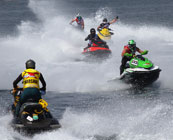 Conquering & winning
Adventure is not all about conquering Everest or winning a triathlon. For many people, just hiking into the Pyrenees for a few days in summer, kayaking out to a Croatian island, horse riding through Catalonian meadows or exploring a completely new culture, is adventure with a capital A. Travel with expert guides who can gauge your abilities and expectations so that fun, not winning, is what your holiday is all about.
Thinking itís for under 30s
You sometimes see age restrictions on adventure holidays, but thatís usually for children. Eight is often a minimum, but 80 is never a maximum. In fact, life should become more of an adventure the older you get. No one will laugh at you if you fly on a zip line at 50, scuba at 60 or snowshoe at 70. And as an octogenarian and above, you deserve to do whatever you damn well choose.
Going without guides
Some adventure holidays are self-guided, but with activities such as sea kayaking far from shore, hiking or snow shoeing in high mountain territory or remote canyons, it is highly recommended that you travel with a small group, led by expert guides. There are reasons why these people train for years to lead. There can be dangers and environmental impacts. Let the experts worry about those, learn from them, but then focus on the fun.
Jet skis & power boats
Talk to whale watching companies, sea kayakers and wildlife conservationists about these, and they turn a funny colour. Not simply due to the fact that some users are irresponsible, but also because they are environmentally damaging, noisy, and harmful to marine wildlife. Go paddle in paradise in peace and help rewild the oceans. Motors are so last century.

Hello.
If you'd like to chat about adventure holidays or need help finding a holiday to suit you we're very happy to help.
Rosy & team.
01273 823 700