Top 10 Unusual Adventure Holidays
---
authentic adventures into the unknown
Unusual adventure holidays aren't for everyone, but they give travellers every chance to live like a local, enjoy a truly unique adventure and give something back, both culturally and financially, to communities located outside of more popular regional resorts. Sounds good? Read on! Our top 10 of unusual and adventurous holidays will tempt you into the unknown.
1. Salsa dancing in Cuba
---
You can't visit Cuba without a spring in your step and sway in your hips, so why fight it? Give your mind, body and soul to salsa as part of a Cuba holiday and you'll not only gain a deeper respect for Caribbean culture, but you might also unlock a few moves that you never knew existed.
When to go: March to April and December to February
Our top selling trip:
Cuba salsa dance holiday
See all our trips:
Unusual holidays in Cuba
Read more:
Cuba travel guide
and
Cuba cultural guide
2. Sea kayaking in Indonesia
---
Sea kayaking is exciting as it is. Throw in the world's largest lizards and you've got an unforgettable activity holiday in Indonesia. Experienced guides lead you between islands, beaches and stilt villages, with unique access to Komodo National Park, the only place in the world you can see these creatures in the wild. No experience is necessary, just decent fitness and the ability to swim.
When to go: April to November
Our top selling trip:
Kayaking holiday in Indonesia
See all our trips:
Sea kayaking holidays
Read more:
Komodo travel guide
and
Sea kayaking travel guide
3. Swimming with dolphins in the Azores
---
The Azores provide a stunning natural playground for wild dolphins; and we think small group boat trips, accompanied by an expert aquatic guide, offer the safest and least intrusive way to swim and snorkel with these playful creatures in a spectacular scenic setting and on their own terms.
When to go: May to October
Our top selling trip:
Azores family adventure holiday, whales and dolphins
See all our trips:
Unusual holidays in Portugal
Read more:
Azores travel guide
and
Portugal travel guide
4. Homestays in Kerala
---
Tailor a tour of Kerala to include a night or two in homestay accommodation and you'll be struck by the hospitable nature of local Keralites, but also the intense beauty of areas such as the Western Ghats, Periyar National Park and the maze of backwaters spreading out from Cochin.
When to go: September to November and February to May
Our top selling trip:
Kerala homestay tour, India
See all our trips:
Holidays in India
Read more:
Kerala travel guide
and
South India travel guide
5. Walking & learning Spanish in Spain
---
6. Multi activity holidays in Montenegro
---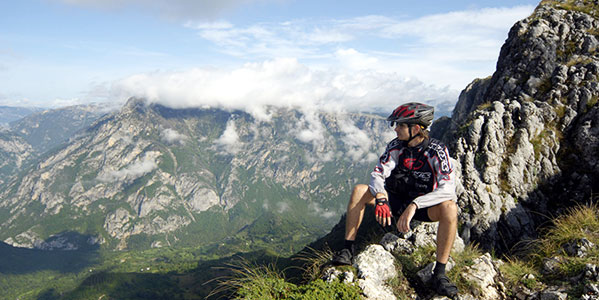 Montenegro is brimming with forested mountain slopes, shimmering glacial lakes and underground spring rivers, all providing an exciting adventure playground for hikers, bikers and kayakers. Durmitor National Park, the Tara River and Lake Skadar are just some of the superb settings for a small group activity holiday.
When to go: April to October
Our top selling trip:
Activity holiday in Montenegro
See all our trips:
Unusual holidays in Montenegro
Read more:
Montenegro travel guide
and
Montenegro family holidays guide
8. Northern lights in Iceland
---
9. Holidays in Mongolia
---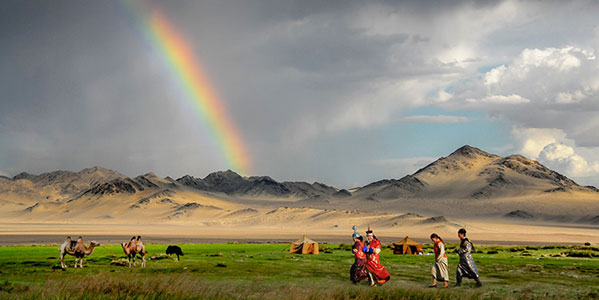 Unleash your inner eagle hunter in the shadow of the Altai Mountains as you experience Mongolia as part of a small group, discovering the traditional lifestyles of modern-day Mongolians. Camping in Gorkhi-Terelj National Park is amazing and meeting local Kazakhs always sends hearts aflutter.
When to go: March to October
Our top selling trip:
Western Mongolia tour, the Altai Mountains & eagles
See all our trips:
Unusual holidays in Mongolia
Read more:
Mongolia travel guide
10. Holidays in Chad
---
From camping amongst the savannas and subtropical grasslands of the Sahel to meeting and buying supplies from semi-nomadic Mbororo cattle herders, an adventure holiday in Chad offers unforgettable cultural encounters against an exciting and authentic central African backdrop.
When to go: September to March
Our top selling trip:
Gerewol festival holiday in Chad
See all our trips:
Unusual holidays in Chad
Read more:
Chad travel guide