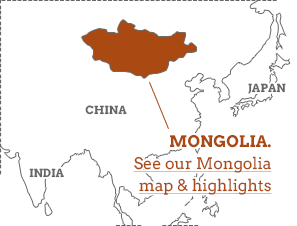 One of life's great freedoms is adventure, a privilege most of us take for granted and that isn't always compatible with our organised, routine lives. A trip to Mongolia represents the ultimate adventure and a chance to experience true wilderness. People might misconceive Mongolia's wilderness for desolate wasteland; it isn't.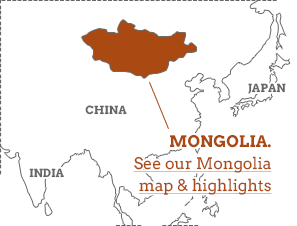 Staring at the wide open horizon in the untouched land of the nomads, there is no first meeting more captivating than an introduction to Mongolia

Instead, it is an entire country of undiscovered beauty – a sea of rolling steppe, unimpeded but for the shadow of clouds for miles; a collision of mountains, forest and snow-capped peaks; and a vast golden desert of towering sand dunes and camps below the stars. There are more horses than people in Mongolia, and five times as many sheep and goats; it has almost nothing man-made to attract tourists and is an outdoor country with a strong personality, a traditional heritage that's still very much alive, and a gentle and friendly people – exactly why everyone who visits it is instantly captivated.
Mongolia is…
a true wilderness experience
Mongolia isn't…
about WiFi, webcams and staying connected
What we rate & what we don't

UNDERRATED

RATED

OVERRATED
Vegetarians take note: if it derives from cattle, sheep, horses or yaks, Mongolians eat it; so-called 'vegetable soup' is full of meat, but for one green ingredient.
Airag = Mongolian moonshine. Strong and dangerous, but it beats another cup of salty tea.
Tsagaan idee are traditional dishes made from dairy as the inclusion of milk in Mongolian food denotes kindness.
Boodog is a speciality made by cooking a whole carcass usually of a goat, from the inside using hot stones.
People & language
When you meet a Mongolian stranger, smile, nod your head and say "sain bain uu?"
Rural Mongolians are among the last semi nomadic people in the Northern Hemisphere. As well as ethnic Mongols, there are over 20 subgroups including the Khalkhas and the Kazakhs, who all happily co-exist, mainly due to the peace-loving Buddhist religion that unites them. Mongolians speak Mongolian as well as ethnic languages. Older Mongolians tend to speak Russian, many younger people now speak good English, French or other Asian languages.
Mongolians meeting one another will not kiss on the cheek; instead the elder person will grasp the head of the younger and smell their hair or face.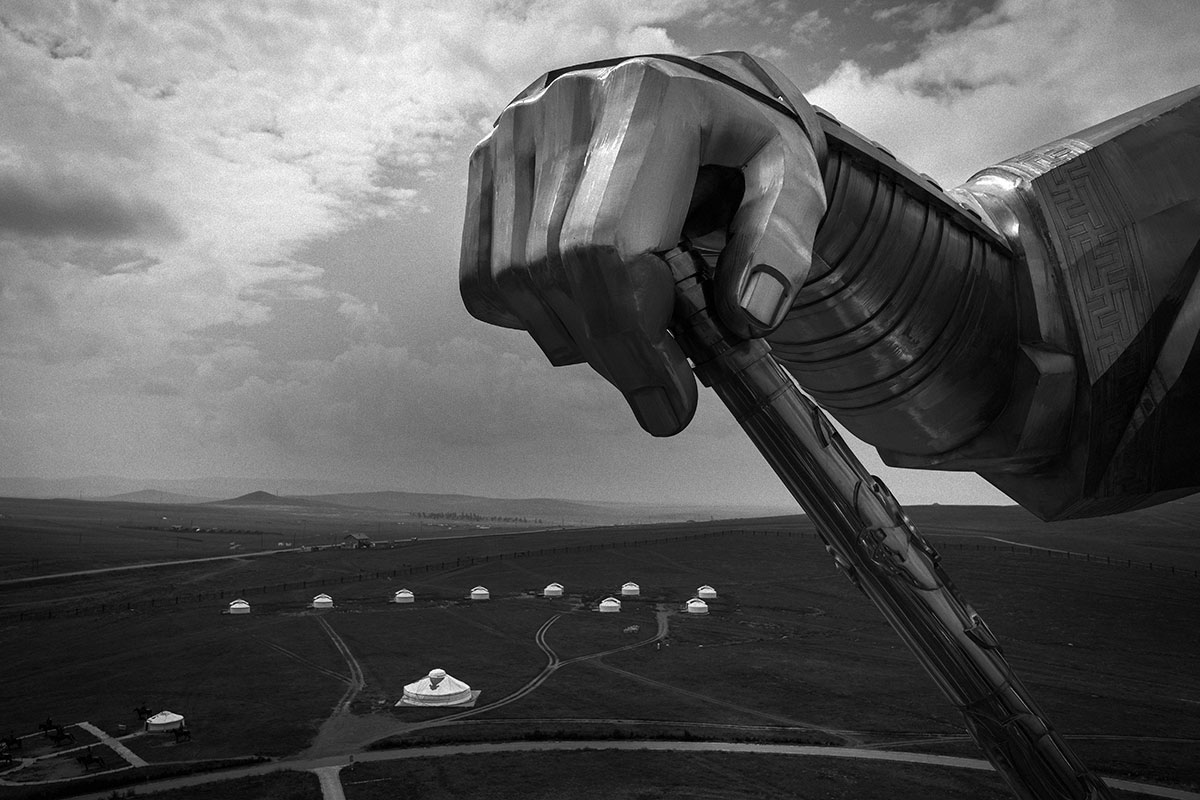 14 million more people live in the Netherlands than in Mongolia, but you could fit the Netherlands into Mongolia 37 times.

Our top trip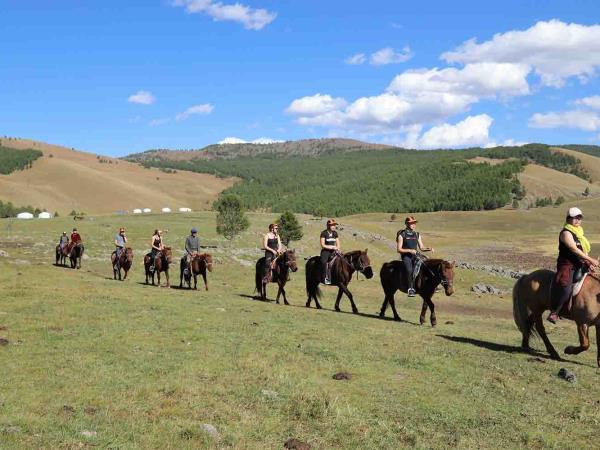 Horseriding & staying with local Nomadic familes in Mongolia
From
£1899
9 days
ex flights
Small group travel:
2024: 6 Jul, 24 Aug
If you'd like to chat about Mongolia or need help finding a holiday to suit you we're very happy to help.

New Way Life in Ulaanbaatar is a quilting and design centre established to help unemployed poor women how to quilt – purchase one of their unique pieces and you're directly supporting local enterprise.
Mary & Martha
is the only recognised Fair Trade shop in Mongolia and sells beautiful local handicrafts made from cashmere and felt.
Nomadic herders let no part of their beloved cattle go to waste; you can pick up intricate bone art and inscribed leather purses and wallets from local tribes for as little as £1.

No one knows what Genghis Khan looked like; flattering myth has made him tall with a flowing head of hair and a bushy beard

Basic lunch: £1.25 - £2.50
A brief history of Mongolia
Spanning 5,000 years, the history of Mongolia is anything but brief, but the bones are that until 1206 when Chinggis Khan (who we know as Genghis) founded the Mongol Empire, large numbers of ethnic tribes had inhabited the country, factions of which occasionally formed confederations that rose to prominence.
Read more