"A full-on workshop taking in the southeast and western regions of Iceland for a variety of landscapes - and with 9 nights, you'll increase your chance of aurora sightings."
Highlights
Snæfellsnes Peninsula | Snæfellsjökull glacier | Kirkjufell Mountain | Fishing Villages | Lava fields | Sea arches and sea stacks | Volcanic craters and lakes | Skógafoss and Seljalandsfoss waterfalls | Vatnajökull glacier | Northern Lights | Ice caves (February and March) | Sunrise and sunset shoots
Description of Northern Lights photography holiday in Iceland, coast & ice
Highlights

• Snæfellsjökull glacier
• Iconic Kirkjufell mountain
• Coastal hotels
• Fishing villages
• Vast lava fields
• Ice Cave (February/March)
• Black sand beaches
• Sea arches and sea stacks
• Volcanic craters and lakes
• Abandoned turf farm
• Icelandic horses
• Skógafoss & Seljalandsfoss
• Vatnajökull Europe's largest glacier
• Luminous icebergs floating in a surreal turquoise lagoon
• Bizarre glacial landscapes up close
• Country hotel close to the glacier lagoon
• Sunrises and sunsets in dramatic locations
• Sea washed ice on black volcanic sand
• Ephemeral Aurora Borealis (northern lights)

Introduction
Our Northern Lights, Coast and Ice workshop concentrates on three of the very best landscape areas of the South, South East and West Iceland. This itinerary kicks off on Iceland's stunning Snæfellsnes Peninsula in West Iceland followed by a journey ending up in the glaciated wilderness of South-East Iceland close to the iconic Jökulsárlón. This ten day workshop is ideal for those photographers that want to spend a bit longer getting to know the essence and soul of Iceland. We will enjoy sunrise and sunset opportunities in well chosen spots and of course there will lots of opportunities to capture aurora borealis; the northern lights. The northern lights are a magical experience with or without a camera and Iceland is one of the world's best locations to photograph the aurora borealis. It also has some of the most accessible wild coastal and ice landscapes in the world. It's well worth considering that Wild Photography Holidays is run by people who live in Iceland and know their locations intimately.

General Summary
Here is a brief description of the three areas of Iceland that we visit during the workshop. All are very different and allow for great diversity in our participant's images.

West Iceland
The Snæfellsnes Peninsula in West Iceland is thought by many to be one of the most beautiful places on the island. Considered one of the world's most powerful energy spots, it is home to many artists, photographers and other creative people. The area is dominated by the remarkable snow-covered volcano Snæfellsjökull where Jules Verne sent his intrepid travellers on their 'Journey to the Centre of the Earth'. The North Atlantic coast is never far away. Our hotel in Grundarfjörður is situated on the harbour front a stones throw from the impressive and much photographed Kirkjufell Mountain. In Hellnar we overlook the ocean from a cliff top perspective. Sea stacks, arches and black beaches provide unusual and dramatic locations for our photographs. We stay in a seafront hotel well positioned to access both north and south coasts of the peninsula.

South Iceland
Mýrdalur is the southernmost district of Iceland, bordered by the glacial river Jökulsá to the west and the river Blautakvísl to the east. Its northern border is Iceland's fourth largest glacier Mýrdalsjökull, . Approximately 600 metres below its ice lies the rumbling subglacial volcano Katla which last erupted in 1918. The coast around Vík and Dyrhólaey is famed for spectacular black volcanic beaches (or sandurs), wild seas and an atmospheric natural architecture of sea stacks and cliffs. We stay in a comfortable hotel close to Vik and all our locations.

Southeast Iceland
Here we find some of the most spectacular ice and glacial phenomena in Europe. There is dramatic mountain scenery in the Skaftafell National Park, black beaches festooned with sparkling sea washed ice, glacial lagoons including the famous Jökulsárlón, and magnificent views of Iceland's highest mountain Hvannadalshnjúkur. The surreal arctic environment of the glacier lagoon was the location for films such as James Bond's Die Another Day, 'A View to a Kill' 'Lara Croft – Tomb Raider'. Other films shot in the area include 'Game of Thrones' 'The Secret Life of Walter Mitty', Christopher Nolan's 'Interstellar' and 'Batman Begins'. Our main base is just ten minutes drive from the Jökulsárlón.

Ice Photography in Brief
The Jökulsárlón glacier lagoon and its glacial surroundings are a dream location for photographers due to the sheer diversity of subjects. Large chunks of ice are constantly breaking off the glacier filling the lagoon with an ever changing landscape of unusually shaped floating icebergs of subtle colours. We will have plenty of time for long strolls along the shores of the lagoon allowing careful observation of the subtle changes in the icy landscape. The icebergs slowly make their way through the lagoon and out into the sea. Some of them are washed up onto the nearby black sand beach where they appear as sparkling sea-washed ice – here we can get up really close to the ice. The lagoon is well suited to abstract landscape photography, whilst the ice on the beach offers great potential for both intimate and big-sky landscapes.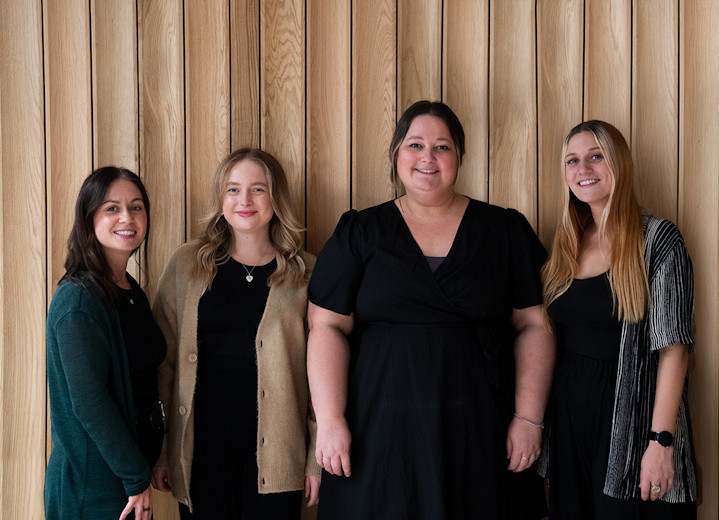 Check dates, prices & availability
Our top tip:
Be sure your travel insurance covers the value of your camera and lenses for peace of mind when travelling.
Trip type:
Small group tour.
Activity level:
Moderate.
Accomm:
9 nights in comfortable hotels in coastal and rural settings.
Solos:
Solo travellers welcome, no single supplement.
Included:
Accommodation, transfers, transport inc. internal flight, all meals, photography tutor, listed activities.
Responsible tourism
Responsible tourism: Northern Lights photography holiday in Iceland, coast & ice
Environment
We encourage you to travel responsibly and to consider the following guidelines:
- When out in wild places we encourage you to keep erosion to a minimum, keep to footpaths and avoid stepping on or picking native flora, Iceland is especially fragile environmentally and the country is currently embarking of many projects such as tree planting to reduce erosion.
- We encourage you to use water sparingly and to avoid buying plastic bottles of water; use your own metal or heavy-duty plastic bottle such as Nalgene to refill with water from a safe source as recommended. In Iceland water should never be bought from a shop as most water sources are exceptionally pure.
- River water could also be drinking water, do not contaminate water supplies by washing in it. Any washing products should be phosphate free.
- Respect local customs religion and traditions.
- Carry out some research about Iceland and being able to speak a few words of Icelandic is always appreciated.
- Don't take photographs of local people and places of religious significance without permission.
- Keep promises! Send copies of photos to local people if this is what you have said you will do.
- Read the labels and buy local products such as food and souvenirs so that money directly benefits the community.
- Minimize pollution, and carry out all litter. Iceland has one of the lowest levels of environmental pollution in the world and it is good to keep it this way.
Wherever possible we work electronically, we are totally web based and our paper use is minimal. We work from a home based office reducing car travel to a minimum. Our preferred mode of getting around to locations is by foot thus reducing pollution, environmental noise and damage to what is often an especially delicate ecosystem.
We support the Environment Agency of Iceland through passing on information about its policy and encouraging people to join their volunteer scheme. Our company is currently setting up an itinerary for UK schools expeditions to visit Iceland to participate in the project.
We recommend that you visit our links page where you will find comprehensive information on travel, health, environmental concerns, preparing for your holiday, local cultures and how to support local projects.
Community
Iceland has been hit hard by their bankruptcy/crisis of October 2008. More than ever communities are having to return to their roots and rely on traditional ways of making a living. Tourism, fishing, farming and local crafts such as knitting are seen as a viable and sustainable way of helping to restore economic stability to the country and also giving a sense of dignity to Icelanders.
In particular communities away from the central hub of Reykjavik are relying on visitors to boost their economy. Since way before the current crisis we have been supporting these less visited areas and we are rewarded with a very personal service, quieter locations, fresher home-grown produce and insight into the lives and folklore of local people. Now it is cheaper for us to visit Iceland as we get an excellent exchange rate. We always ensure that participants on our holidays get the opportunity to see and purchase local products.
These local providers appreciate our on going commitment to their livelihoods.
All of our service suppliers are informed of our responsible travel policy which is clearly visible on our website Local food can be obtained easily in Iceland, for example fish, lamb, dairy products, vegetables grown in geo-thermally heated green houses. Each day we buy local produce for our picnic lunches to be eaten on location and our accommodations pride themselves in introducing us to local Icelandic fare for both breakfast and dinner.
On this South coast trip we always take time to visit and support the Skógar Folk Museum. The museum was founded in 1949 on the initiative of Þórður Tómasson born in 1921 at Vallnatún under the Vestur-Eyjafjöll mountains in south Iceland at an early age Þórður developed an interest in Icelandic culture and particularly its conservation, he still works daily in the museum. Now covering a large site the museum offers a rare insight into the cultural, architectural, agricultural and geographical development of Iceland. In the small shop attached to the museum participants are invited to purchase locally made handicrafts, jewellery, outdoor-clothing, woollen goods and books.
Both of our hotels in Snæfellsness are small and family run. In the Grundarfjörður hotel there is a very special emphasis upon involving the community in our activities. We often eat at a small fish soup 'shack' down on the beach in preference to the rather more up-market restaurant that is available: we know that the fish will be freshly caught that day by local fishermen.
Our main base in South East Iceland is still a working farm but has now been developed to include good standard accommodation and a restaurant whose mene includes mainly farm products such as lamb, yogurts, jams, fish and homemade bread.
16 Reviews of Northern Lights photography holiday in Iceland, coast & ice
---
Popular similar holidays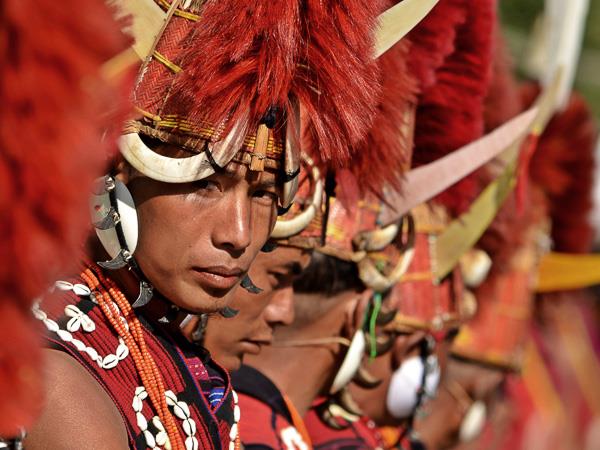 Superb photography in Assam & Tribal villages of Nagaland
From £3750 14 days excluding flights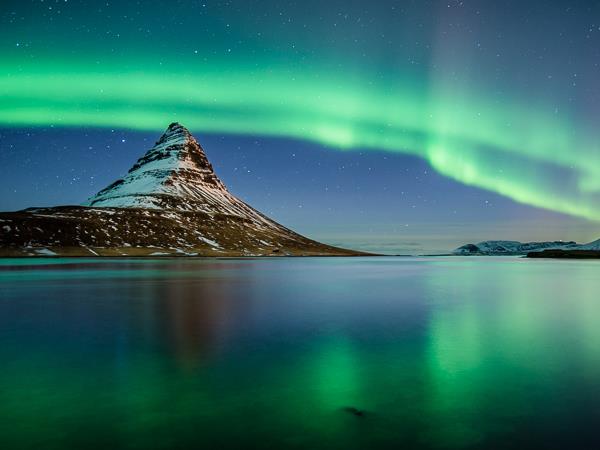 Incredible photographic trip in stunning West Iceland
From £2450 7 days excluding flights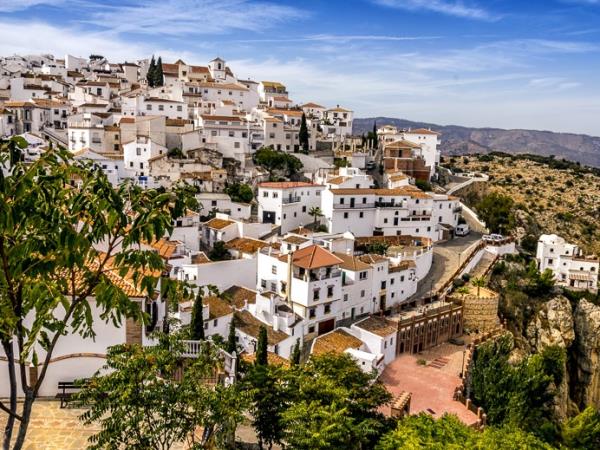 Photography holidays in beautiful Andaluca
From £595 - £795 8 days excluding flights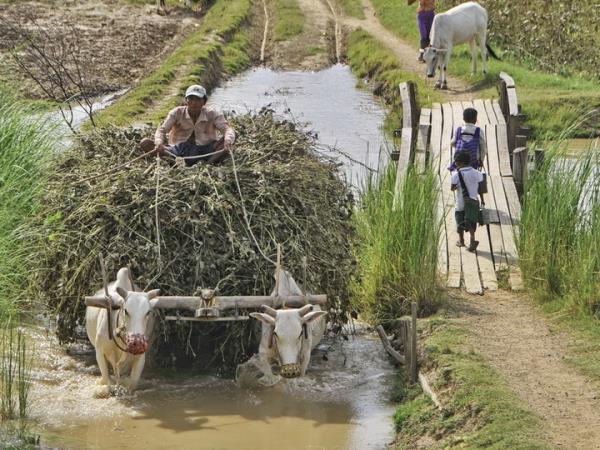 Discover Burma with a professional travel photographer
From £3650 14 days including UK flights