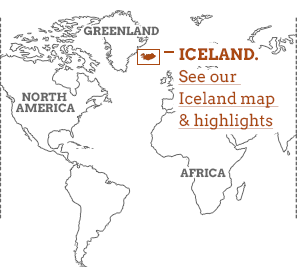 Much of Iceland's landscape could double for a Tolkien fantasy - the very earth is hot beneath your tread, spitting out hot liquids, lava, dark ash and otherworldly fumes. Craggy mountains brood around iceberg dotted fjords, while long winter darkness is lit by ethereal glowing aurora swirling above glaciers and ice plains in green and magenta shimmers. But there's another side to this amazing island: soft hillocks roll down to brightly coloured traditional fishing villages; verdant meadows are carpeted with fantastic wildflowers and prowled by spritely Arctic fox; seacliffs and dark sand beaches raucous with birdlife and barking seals.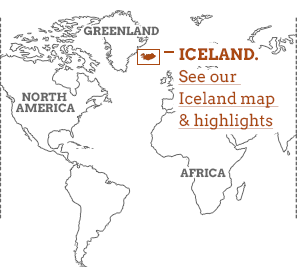 Iceland is a symphony of elemental contrasts - jetting geysers, fiery volcanoes, black lava beaches dotted with sea-sculpted ice, jagged fjords and ethereal blue lagoons

The people are as distinctive, descended from Norse settlers driven from the mainland for being too toughly spirited even for the Vikings. Icelandic culture is fed by this unique geography and history, fomenting a nation with more writers per capita than any other, alongside idiosyncratic creatives across the artistic spectrum (thank you, Björk). This Iceland travel guide is a dip into a place that is, for once, truly unique.
Iceland is...
a unique island of fire and ice, wreathed in evocative Norse sagas.
Iceland isn't...
a desolate, expensive North Atlantic banking mess.
What we rate & what we don't
Whale watching
Iceland is one of the world's best spots to get astonishingly close to whales, with the best operators using quiet oak-hulled boats to minimise disturbing these magnificent creatures. Two dozen species surface here including minke, blue, humpback, fin, sei – plus orcas. The top site is Husavik but expert tours also cruise Trollaskagi and Reykjavik's old harbour. Peak season is May to September.
Futuristic churches
Iceland does futuristic as well as mythic, including startling modernist churches – not just Reykjavik's soaring Hallgrimskirkja, inspired by lava folds. Stykkisholmur echoes the bleached vertebra of a giant god, while Akureyri could be by Frank Lloyd Wright. Olafsvik is a gorgeous mesh of interlocking angled planes, Blonduos's graceful grey volcanic folds counterpoint the churning Blanda River, while Bjarnaneskirkja is a stark white pyramid set facing Vatnajökull.
Birdwatching
Spring and summer see migratory flocks from Africa and America join the locals in Iceland – greylag geese, 15 species of duck, grebes, great northern divers, skuas, wheatears, phalaropes, snipe and grey heron. Hotspots include Lake Myvatn, the Westfjords, Dyrholaey, Ingolfshofdi and the Westmann Islands. Iceland also boasts millions of Atlantic puffin. The sharpveyed will scout for the Icelandic gyrfalcon – the world's largest falcon.
Culture
Iceland punches way above its weight in the creative ring. Distinctive design is showcased at Reykjavik's Design Centre and the power station conversion Toppstodin. A sense of spirited independence melds with evocative traditions and ever shifting natural drama to spur a diverse checklist in other fields: musicians Bjork, Sigur Ros and Mum; artist Ólafur Elíasson; writers Arnaldur Indridason and Nobel Prize winner Halldor Kiljan Laxness.
Norse heritage
Iceland's majestic vistas are populated by ghosts from ancient Norse sagas. Breithafjordur was once stalked by villainous Eric the Red (discoverer of Greenland), while Borgarfjordur is setting for the illustrious Egil's Saga – and a fine Norse museum. Visit Keldur's ancient turf hall and a marvellous folk museum by the sea cliffs at Skogar. In Njardvik, a reconstructed 1,000-year-old longship that sailed to America is Vikingaheaimer's museum centrepiece.
Northern Lights
From October to April, Iceland is a brilliant viewing platform for the aurora borealis, when charged solar particles arc down polar magnetic fields to smash into upper atmosphere atoms, creating a swirling Technicolor celestial gauze. This fire in the sky isn't nightly – but whether you gaze up from lava fields, rural valleys or gleaming glaciers, you've every chance of a heavenly vision.
Geothermal pools
The Blue Lagoon is the tourist draw near Reykjavik but Iceland is dotted with milky blue geothermal pools for toasty dips, your head cooled by crisp air amid grand vistas. Hot baths abound around Hveragerdl, Landmannalaugar offers a steaming stream, while Laugarvatn has a unique geyser-sauna! Algae rich Lysuholslaug will tone up your skin, while Krossneslaug and Hofsos offer stunning oceanside pools. Lake Myvatn is a quieter alternative to the Blue Lagoon.
Waterfalls
Icelandic waterfalls plummet through landscapes out of dreamy TV ads. Dettefoss is Europe's most powerful liquid plunge, while Godafoss bears a 'Waterfall of the Gods' tag thanks to mentions in Norse myth – plus dreamlike lava field setting. Skogafoss is the big boy of around 20 falls near Skogar, while Dynjandi's glorious cascade is a Westfjords beacon tumbling down stony terraces.
Whale meat
Whale meat is still served in restaurants, with tourists driving much of this tragic trade based on a false belief that it is part of Icelandic tradition. But Icelanders have only killed whale since the 1930s - and only five percent eat it. For a genuine local food treat, try Arctic lobster at places like Vid Fjorubordid in the fishing hamlet of Stokkseyri near Reykjavik.
Reykjavik in peak season
Take thousands of tourists and drop them into just a few destinations in and around Reykjavik, during just a few short summer months, and you have overtourism. Avoid it, by travelling further afield and outside peak season, for your own enjoyment of this beautiful island, and for the sake of the locals and the environment. A simple solution to a burgeoning problem.
Read more about overtourism in Iceland here.
Runtur
Translating as 'round tour', rúntur is how bored Icelandic youths try to inject artificial excitement into their lives, especially during the cold winter months of near-endless darkness. But rather than Grease-like hepcat cool, here it amounts to gangs of loud teens crammed into ordinary cars and slowly driving around being raucous, occasionally stopping at car parks to socialise. Okey-dokey.
Traditional Icelandic food
Unlike
whale meat
, this stuff has ancient pedigree – but remains as hard to stomach. Hakarl (aka 'rotten shark') = normally toxic shark buried for months, then dried to make it 'edible' – if you like ammonia. Svid = singed and boiled sheep's head stuck on a plate (actually not bad – though eating the eyeballs is tricky). Hrútspungu = ram's testicles, pickled. Nose-to-tail eating gone too far...
Eating & drinking in Iceland
Humar (called 'Arctic lobster but more a giant langoustine), cooked in butter and garlic, served with dill-infused salad = bliss

Lamb-filled Icelandic hot dogs (pylsa) are a national institution, traditionally eaten med ollu (with everything) – ketchup, sweet brown mustard, raw onions, fried onions and remoulade. Delish!

Skyr is Iceland's take on yoghurt, though technically it's closer to soft cheese. Either way, mixed with milk and served with Icelandic blueberries, it's super-tasty and super-healthy.
Iceland's isolation and lack of immigration has made it one of the world's most genetically undiluted populations – a test-lab for genetic studies where people easily trace family trees back centuries.

The Icelandic alphabet is also little changed since first written down in 12th century sagas – though most locals speak good English.

Icelandic surnames are distinctive too - formed by father or mother's first name plus gender-specific additions 'son' or 'dottir'. So Einar and Helgar's son Erik is Erik Einarsson, but daughter Gudrun can either be Gudrun Einarsdottir or Gudrun Helgarsdottir. And if Erik has a son Einar, he would be Einar Eriksson!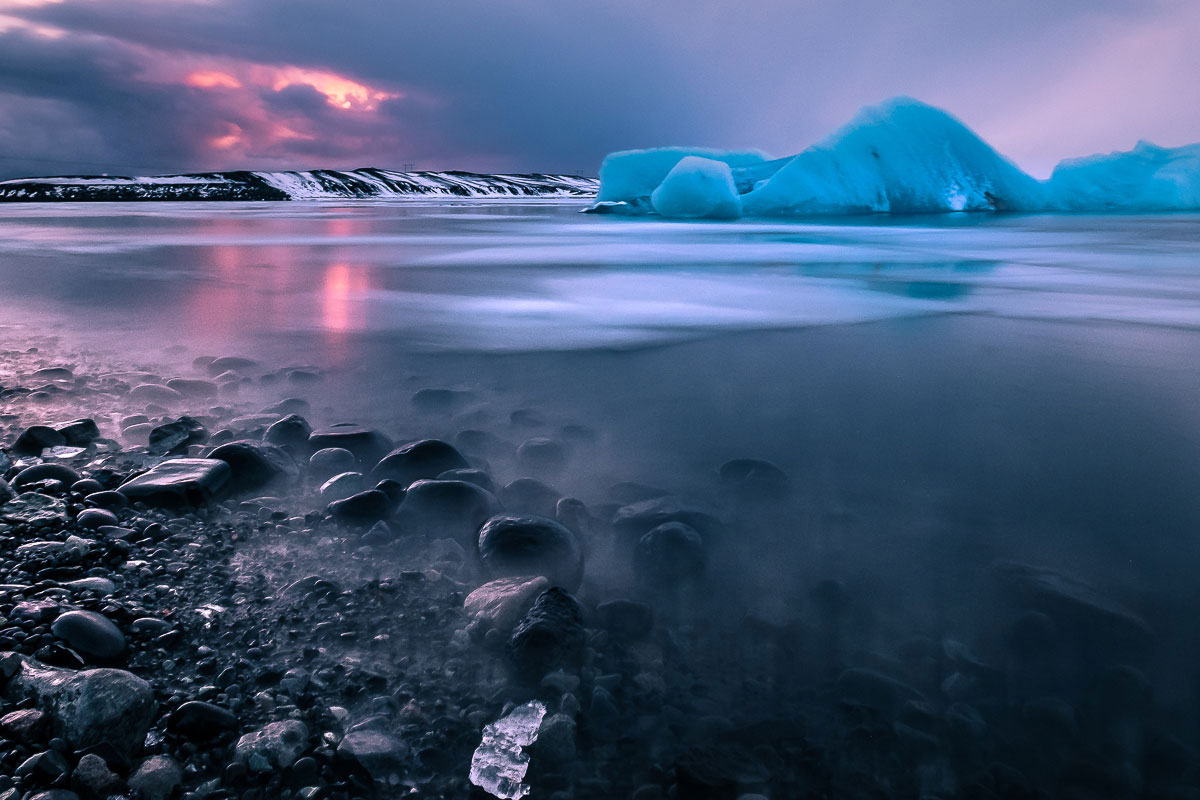 Icelandic tradition warns against throwing stones – because of the risk of accidentally hitting the island's (invisible) huldufolk!

Our top Iceland Holiday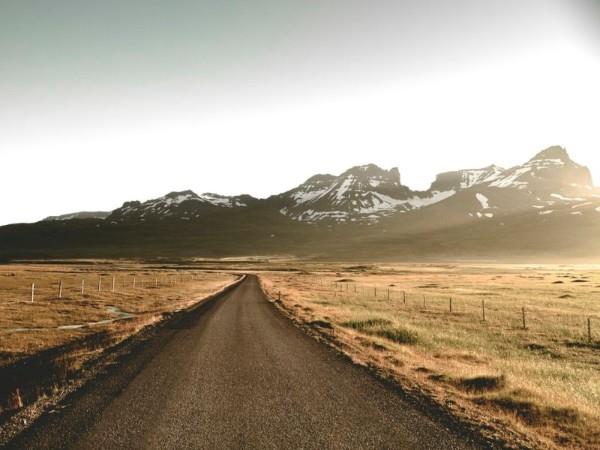 6 days exploring highlights of Iceland
From
£1168
6 days
ex flights
Tailor made:
Everything is tweak-able, giving you the freedom to build a unique and personal trip for your chosen date. Upgrade your accommodation for all - or just part - of your trip, slow down the pace with few extra nights here and there or add a few more active adventures along the way.
If you'd like to chat about Iceland or need help finding a holiday to suit you we're very happy to help.

Traditional knitwear
is renowned. And even if a jumper costs £100 consider it a life-long investment.
Icelandic design
is the dark horse of Scandi chic – bag unique fashion or house style at Reykjavik's
Icelandic Design Centre
.
T-shirts
printed with a pronunciation guide to the volcanic ice-cap Eyjafjallojokull – tip: it sounds like 'Hey, I forgot my yoghurt' said quickly!
Clothing and accessories made from beautifully-textured, strong
fish-skin 'leather'
- from shoes and purses to lampshades.
Hip new Icelandic sounds
.
12 Tonar
is one renowned source.

Iceland is unusual in having more trees in its towns than countryside – and contrary to popular belief, some are tall!

One-way bus ticket from Reykjavik to Akureyri - £60
Three-course meal for 2 in mid-range restaurant - £55
500cl (roughly a pint) of beer - £5
Whale-watching tour - £40 for 2-3 hour trip
A brief history of Iceland
Between 2003 and 2008, Iceland rode high on a sense of economic wellbeing built largely on the apparent success of local banks whose tempting rates drew an army of global and local investors. The fact that the banks' liabilities were over 10 times the country's GDP didn't seem like a house of cards - until the early gusts of the global financial crisis came whistling through, causing a banking crash that decimated the Icelandic economy.
Read more