Best time to visit Iceland

Iceland's weather changes as much as its turbulent volcanic landscape - you may really get four seasons in a day!

Iceland's far north ocean location makes for fluctuating weather. May-Sep is the best time to visit Iceland if you want to go whale watching; you can combine orcas with Northern Lights in late Sep. Jun-Aug offer endless days, low 20s warmth plus summer festivals. Dry weather inland makes this prime hiking season. Snow comes as early as Sep (and can linger to May) but Iceland can look good too in autumn. Winters can be brutal – but offer the aurora borealis for the long dark hours. Winter road closures make access to some areas difficult.
When to visit Iceland & when not to
While winter can be a spectacular time to visit, temperatures can plummet as low as -30°C, particularly in northern Iceland, with December to February the iciest months. Wind chill can make apparent temperatures feel even lower. Don't avoid Iceland in winter – but pack proper thermal gear! The Northern Lights appear from September until April – but February to March, and September to October – particularly around the equinoxes – are the best months to see them. Late November through December and January are seriously lacking in daylight – not an issue for aurora seekers, but frustrating for photographers or outdoor adventurers. June and July are the months of the midnight sun, which may sound wonderful but expect a few nights of troubled sleep as your body adjusts to the constant Arctic light. And pack an eye mask! By August, the nights begin to darken. If you want to drive bear in mind that many minor roads – especially in the mountains – are closed from late September to June (and sometime early July) due to snow and ice. Even when open you need a 4WD for most of them. Orcas visit the Iceland coast in February and March; specialist companies run boat tours and wildlife photography excursions to make the most of this magical spectacle.
What happens when in Iceland
Tom Wilkinson of our supplier Exodus speaks up for winter as the best time to visit Iceland:
"The weather in Iceland is fickle throughout the year. Midsummer for 24-hour daylight is an experience, but the drama of a snow-covered volcano or a waterfall encased in ice makes winter pretty special too. There are also far fewer tourists in winter so the main sites are less crowded."
Emmanuelle Bluman from our Iceland based supplier Alkemia offers insights into the best time to visit Iceland for different kind of activities – and different kinds of people:
"Iceland is unpredictable for its weather so there is no good or bad time. In winter you have the Northern Lights - but there is likely to be snow on the road. In summer, there's midnight sun and the temperature gets a little hotter! But if you want to hike, the best season is July and August."
David Philips of our supplier Astronomy Tours shares his tips on the best time to visit Iceland:
"February, March, September and October are typically best for the Northern Lights. Late May/June is great for bird life, with lakes and rivers filled with wildfowl and sea cliffs full of nesting sea birds. And in December, although the days are short, for those few hours the low angle sun bathes the snowy landscape in a beautiful pinky-blue light."
Our top Iceland Holiday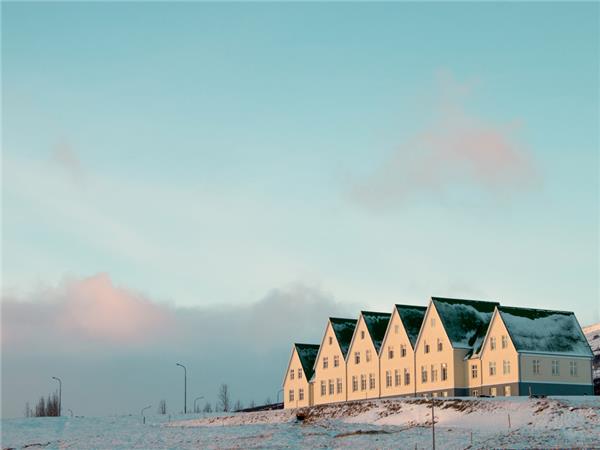 Springs, waterfalls, volcanoes and Europe's biggest glacier
From
£1139

to

£1460
6 days
ex flights
Small group travel:
2021: 28 Oct, 29 Oct, 1 Nov, 3 Nov, 5 Nov, 12 Nov, 17 Nov, 24 Nov, 26 Nov, 29 Nov, 1 Dec, 3 Dec, 5 Dec, 6 Dec, 10 Dec, 13 Dec, 17 Dec
2022: 2 Jan, 3 Jan, 4 Jan, 5 Jan, 7 Jan, 10 Jan, 11 Jan, 12 Jan, 14 Jan, 17 Jan, 18 Jan, 20 Jan, 21 Jan, 24 Jan, 25 Jan, 26 Jan, 27 Jan, 28 Jan, 31 Jan, 1 Feb, 2 Feb, 3 Feb, 4 Feb, 7 Feb, 8 Feb, 9 Feb, 10 Feb, 11 Feb, 14 Feb, 15 Feb, 16 Feb, 18 Feb, 22 Feb, 23 Feb, 25 Feb, 28 Feb, 1 Mar ...
If you'd like to chat about Iceland or need help finding a holiday to suit you we're very happy to help.

Festivals & events in Iceland
Sjomannadagurinn
Sjomannadagurinn (Seamans' Day) on the first weekend of June celebrates the importance of fishing to Icelandic life. Every boat remains in harbour so the island's sailors can have the day off to take part in maritime festivities, turning harbours into a melee of rowing and swimming contests plus mock sea rescues. Shore fun includes herring and mackerel feasts plus traditional fishing songs – and plenty of drinking, of course.
How to avoid the crowds in Iceland
When Iceland's Eyjafjallajökull Volcano exploded in 2010, chaos reigned due to the ash cloud affecting flights just about everywhere. A similar explosion has taken place in tourism in Iceland ever since, with visitor numbers increasing by 30 percent in 2016 alone. The government is looking into ways of curbing numbers, redirecting people away from the honeypots and even considering a tourist tax. However, there is no sign of tourism abating, with a new flurry of film buffs also heading there to see the sites of Star Wars and Game of Thrones. The good news is that Iceland's tourism highlights are still glowingly gorgeous, crowds or not. There are ways to put your holiday into crowd control mode, however, and here are a few of our pointers:
Reverse your clock
There are virtually 24 hours of daylight in Iceland during summer season months, yet tourists still tend to stick to the 9-5. Think about doing the hotspots early in the morning or late in the evening. More easily done on a tailor made holiday, but you can also chat with your fellow travellers on a small group holiday to see if you can get an agreement to do early starts or late night visits, particularly in places such as the Blue Lagoon.
Other lagoons
The Blue Lagoon is stunning, but there are other lagoons to explore and bathe in, such as the Secret Lagoon also in the southwest and Mývatn Nature Baths in the north. The former, although far from being a secret nowadays, is still a lot quieter than the Blue Lagoon, and Mývatn is a must.
Go in winter
Yes, the days are shorter and yes, it is colder. But this is the best time to see the Northern Lights. You will also have snowy terrain, adding a whole other dimension to your trip. Few other countries frame the Aurora like Iceland does, with shimmering glaciers, black lava fields and dramatic mountains opening up a box of delights for photographers in particular.
Follow the whales
Cetacean numbers are also exploding, particularly between May and September when over two dozen species enjoy Iceland's waters. Avoid the crowds by going whale watching in the shoulder month of May and September, and by seeking out small, responsible whale watching companies that use quiet wooden boats to get close to these marine mammals.
Go on a photography holiday
Tour leaders on photography holidays know where to find the spots where glaciers outnumber people or the locations of secret ice caves. Far from a whistle stop tour, you stop, look, learn and have time to fall in love with everything that makes Iceland so special – without the crowds.
Do a grand tour
There are a lot of myths in Iceland but one of the greatest is that you can see it all in a weekend. If you commit to Iceland for a longer period and even circumnavigate it, you will really start to understand its culture, have superb hiking experiences, explore extreme peninsulas and remote islands, and escape the crowds. Do this on land with a guided small group tour, or from the sea, on a small ship cruise with up to 34 passengers with whom you discover tiny fishing communities, islands and rugged, near-Arctic landscapes.