Natural connections
Emmanuelle Bluman from our Iceland based supplier Alkemia offers some Iceland travel tips for connecting with the unique landscape:
"Most of what you'll experience you won't have anywhere else because Iceland is a volcanic land almost on the Arctic Circle. In winter, you have the Northern Lights -, in summer the Midnight Sun. You have geysers, smoke, solfatares [aka fumaroles – geothermal openings in the Earth's crust that emit gases from inside the planet], places where basically the ground is boiling under your feet! Untouched and wild places like none that exist in the rest of Europe - no houses, just hiking paths.... And not forgetting bathing in natural hot water pools!"
Toasty dips
Tom Wilkinson of supplier Exodus sings the praises of hot dips in his Iceland travel tips:
"Thermal baths are a key part of Icelandic culture - a very social thing to do, where friends meet, chat and unwind. Where else would you be floating about in 30 degree water, face covered in therapeutic mud, in an outdoor pool with little flecks of snow settling on your nose and ice in your hair?!"
Hot culture
Laura Greenman of our supplier Magnetic North offers recommendations on Iceland's superb cultural scene – musicians like Bjork and Sigur Ros, artist Ólafur Elíasson, writers Arnaldur Indridason and Nobel Prize winner Halldor Kiljan Laxness - which can sometimes be overlooked in the rush to see Iceland's natural wonders:
"Iceland's cultural impact is staggering when you consider the size of its population. Artists, musicians, writers, film-makers - Iceland has a rich cultural mix often inspired by the landscapes and wildness of its natural beauty, that has had a far-reaching impact around the world. Reading a chilling crime thriller brings to life some of the atmosphere of the island!"
Our top Iceland Holiday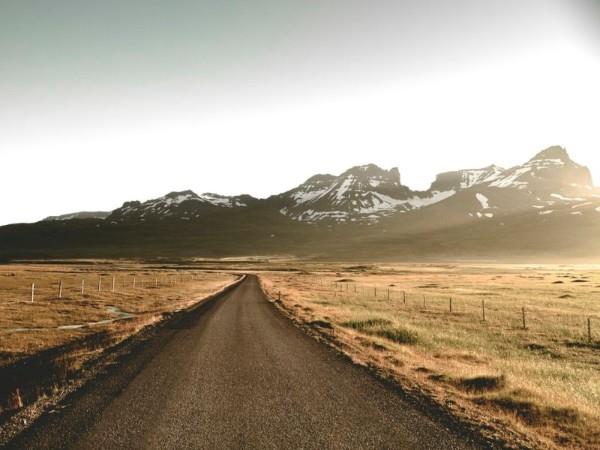 6 days exploring highlights of Iceland
From
£1168
6 days
ex flights
Tailor made:
Everything is tweak-able, giving you the freedom to build a unique and personal trip for your chosen date. Upgrade your accommodation for all - or just part - of your trip, slow down the pace with few extra nights here and there or add a few more active adventures along the way.
If you'd like to chat about Iceland or need help finding a holiday to suit you we're very happy to help.

Health & safety in Iceland
HEALTH
While Iceland has extremely high standards of health care – with English widely spoken – note that health facilities can be limited outside urban areas such as Reykjavik and Akureyri. For minor problems, pharmacists can provide advice and over-the-counter medications – look for the sign 'apotek' – as well as advising on the nearest specialist help if necessary.
Hypothermia and frostbite are risks in Iceland's extreme cold. Bear in mind that even on warmer days in the mountains, the weather can change rapidly – carry waterproof garments and warm layers, and always inform others of your planned route.
Be aware of the signs of hypothermia, starting with shivering, loss of judgement and clumsiness. Prevent further heat loss by seeking shelter (Iceland is scattered with a network of shelter huts for hikers), wearing warm dry clothing, drinking hot sweet drinks and sharing body warmth. Further information on recognising and treating frostbite here.
EU residents can apply for a European Health Insurance Card (EHIC), which gives you free emergency treatment at hospitals. If you need to go to a hospital be sure to take your passport, credit card and money as you may be required to prepay for some services as well as medication. The EHIC doesn't replace travel insurance, which covers non-essential treatment along with emergency repatriation and other costly procedures. Ensure you have comprehensive insurance which covers all the activities you are planning to do.
SAFETY
The emergency number is Iceland is 112.
Iceland is a hiking paradise – but in a landscape that fluctuates with the geothermal stirrings of the planet, don't just rely on maps – published maps are not always up to date, and routes can be far from obvious, so always carry a GPS device and take note of the positions of the shelter huts dotted around the island. Always try to obtain a reliable weather forecast before setting out – available in English from the Vedur website.
If hiking, be aware that river crossings can swell from trickling stream to raging torrent during the summer due to glacial run-off. The widest fording point is often likely the shallowest and therefore safest – narrow stretches are likely to be the deepest. The swiftest current is found near the centre of straight stretches of river and at the outside of bends – try to cross where there is as much slack water as possible. A smooth surface indicates a river that is too deep to cross on foot. Anything more than thigh deep is too deep. And never cross just above a waterfall!
Few interior roads in Iceland have bridges over rivers. When fording a river in a vehicle look for designated fording points, marked with a letter V.
Roads suitable only for 4WD vehicles are F-numbered. Try to travel with other vehicles, and carry emergency supplies, blankets and car tool kit. Always let someone know where you are going and when you plan to be back. Check details on current road conditions and closures via the Icelandic Road Administration website.
Drivers should always keep sufficient fuel in the tank as rural petrol stations can be 100-200 km apart.
Iceland tips from our travellers
At Responsible Travel, we think the best people to advise our travellers are often... other travellers. They always return from our tours with packing tips, weather reports, ideas about what to do - and opinions about what not to.

We have selected some of the most useful Iceland travel tips that our guests have provided over the years to help you make the very most of your holiday - and the space inside your suitcase.

Be aware that you need good equipment to photograph the Northern Lights, but it is still a memorable event without photos - and others will share photos with you

"Most of the walking is not easy (rock piles, sand, pebbles, very deep moss, up/down). I am not complaining - it was great." - Ardath Walcott

"Be prepared for long days on photographic breaks! Up at 4am for sunrise shoots on the beach in freezing winds, through an action-packed day shooting glaciers, to night quests for the Northern Lights, in bed around 2 am. Bring at LEAST 6 layers of thermal clothing, and the chemical hand-warmers were a salvation when standing around at night, just waiting for the Lights to appear."- Suzanne de Pelsenaire

"No need to take out lots of cash as can pay by card. Add a day or two in Reykjavik onto your holiday." - Rebecca

Most of the walking is not easy (rock piles, sand, pebbles, very deep moss, up/down). I am not complaining - it was great.

"Be aware that you need good equipment to photograph the Northern Lights, but it is still a memorable event without photos - and others will share photos with you" - Valerie Oakley

"Travel light as you are moving around. I wore my walking boots all the time and didn't really need another pair of shoes. And no need to take a skirt or dress - just spare trousers and layers." - Gillian Girling

"Prepare real winter clothes to protect yourself not only just the cold weather but also the wind. I thought that I brought enough but next time I will bring more wind-proof jackets and pants." - Chada Ruangtoowagoon

"Although our guide said he has 100% rate for seeing the Northern Lights, it's always good to think about other activities and excursions to avoid disappointment." - Si-Ling Pang