Responsible tourism in Iceland
---
Travel right in Iceland
Iceland's landscape can sometimes seem like it wants to make things challenging, even if it's not actually out to get you with spurting lava and hot ash here, glacial torrents and impenetrable snow drifts there. But just treat it with respect, taking your cue from locals who put warning signs where they should be, and offer up-to-date advice and information from multiple easily-accessed sources. And even what looks like a harsh landscape of lava or ice has a basic fragility that the wheels of a stupidly-driven 4WD can leave scarred for decades – so stick to official routes.
Whales, meanwhile, are in the frontline of a fierce battle for hearts and minds between Iceland's whaling industry and its environmental and tourist authorities. Your stomach is a key battleground, as most whale-meat ends up on the plates of tourists keen for a foodie novelty. Trust us - the lamb is much better in every way.
People & culture
---
the Icelandic character
After centuries coping with isolation and the hardship of eking a living from tough land and stormy seas, Icelanders tend to be hardy, practical types used to doing things for themselves. This can translate into fierce resistance to being told what to do by outsiders, which comes through in bloody-minded approaches to things like whaling – widely supported locally in the face of worldwide disapproval, despite very few Icelanders actually eating whale meat!
On the plus side it breeds a can-do determination to sort things out in what feels like the right way. Take the banking collapse that smashed the island's economy in 2008. Iceland let its banks fail and its bankers swallow their disgrace and shame, flying in the face of international 'convention' which saw every other government claim it was necessary to throw eye-watering amounts of public money into 'bailing out' their banks. Iceland was also the only country to put its then-Prime Minister on trial for "negligence" in mishandling the economy (he was eventually acquitted, after resigning).
Icelanders have a popular saying: Petta reddast – basically, 'Things will sort themselves out in the end'. Good words.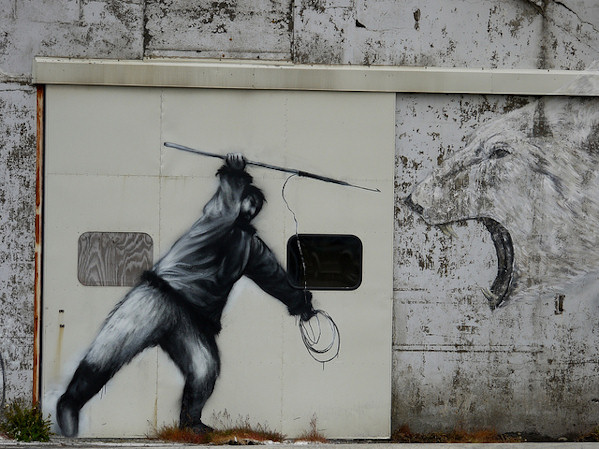 Wildlife & environment
---
THE WHALING INDUSTRY & PRESERVING PUFFINS
Wailing about whales
---
Whale-hunting is as hot an issue in Iceland as any of the landscape's fiery emanations. Whaling began hereabouts in the 19th century, initially carried out by Norwegians - who pulled out after hunting local stocks almost to extinction in 1919. Iceland itself only took up whaling in 1935 and continued for five decades, before pausing from 1986 to 2003, when 'scientific' whaling restarted – followed by commercial whaling in 2006.
But growing international condemnation of the slaughter of these magnificent ocean giants seems only to harden opposing attitudes in Iceland itself. A poll a few years ago found 67% of locals supported whale hunting, while only 20% opposed it. This was despite global disdain that saw over two dozen major nations – including the UK, US, Australia, France, Sweden, Spain and Germany – make formal diplomatic protests over Iceland's renewal of commercial whaling.
Yet before simply condemning pro-whaling Icelanders as barbarians, it is useful to consider the contexts for attitudes that fly in the face of wider global opinion. Perversely, many Icelanders may support whaling simply because of a certain national bolshyness. Icelanders are proudly independent, and fiercely reluctant to let anyone tell Iceland what to do. This may at least partly explain why whaling can enjoy apparent widespread local support – yet only 5% of Icelanders say they eat whale meat themselves.
The whaling industry tries hard to muddy debate. So while Icelandic tourist officials strongly oppose whaling on the clear grounds that it seriously harms the growing whale-watching industry, the Ministry of Fisheries strongly disputes this. The latter chuck in a further claim that whales decimate Iceland's precious fish stocks – despite this claim being strongly denied by the Whale & Dolphin Conservation Society. There is a very pertinent tourism angle to the issue, since recent data shows that most whale meat now caught by Icelandic whalers goes to feed tourists, who probably eat it after being duped into thinking it is somehow an age-old Icelandic tradition.

What you can do:
Even if you can't convince pro-whaling Icelanders to shift their opinion on ethical grounds, you can strike an economic blow by disdaining the very idea of eating whale meat, as well as boycotting restaurants that serve it. Spend your krona instead on the growing number of excellent whale watching tours, and show there is a good way to make money from whales that doesn't involve killing them.
Puffins - no more clowning around?
---
The puffin is one of the world's best loved birds – anthropomorphically judged to be 'cute' and 'comic' (though their prey might disagree!). And Iceland is the world's principal spot to see the Atlantic puffin. Until recently, around half the world's population of this bird bred on Iceland from late May to August, with peak numbers believed to be in excess of eight million. Over the last few years, however, numbers have plummeted in the south of Iceland – in many places, colonies have been halved or worse. Thankfully, colonies elsewhere seem to be holding up, with vast numbers still ripe for watching on the cliffs of Grimsey, Borgarfjordur Eystri and the Westfjords.
Various culprits are suspected, but the leading one is global warming. Changing ocean temperatures – caused by warming currents and earlier ice thaws - are believed to have driven traditional puffin prey such as sand eels out of reach of the Icelandic shore. In Maine, American puffin colonies were decimated by a similar change that drove away their main food (herring) away. An increase in extreme storms has also led to some colonies being destroyed by wind and wave. Raised CO2 temperatures in the atmosphere may also be acidifying Icelandic waters, further affecting the presence of key feeding stock for the birds.
Large-scale egg-collection could also play some part in the decline, as does hunting – Icelanders have long-eaten puffin, though perhaps the vast numbers of the birds means this provokes little of the distaste and controversy attached to whale meat. A total ban has been proposed – though fiercely opposed by locals who hunt the birds. None of this may do much to solve the issue, however, if global warming changes are the prime culprit for the decline.
What you can do:

Don't eat puffin. And continue the fight against global warming and the changes it is wreaking on the world's oceans and wildlife (as well as humans, of course).
Source:
National Geographic
(and elsewhere)
Responsible tourism tips
---
Travel better in iceland
Reykjavik's various hot-pot geothermal pools are a popular draw for tourists as well as locals but bear in mind that you are expected to wash yourself without a swimsuit BEFORE getting in the water, as the locals pride themselves on the cleanliness of the chemical-free pools.
Just because you've hired a high-clearance 4WD vehicle does not mean you can drive off-piste in Iceland. Expert local guides may sometimes go bombing off through a snow drift but visitors should stick rigidly to designated roads (however bumpy) as off-road driving can cause serious damage to fragile local flora and the underlying environment.
All off-road driving and driving outside of marked tracks is prohibited by law. Icelandic nature is delicate and tyre tracks from off-road driving causes substantial damage to vegetation, leaving marks that can last for decades.