Maldives travel guide
---
2 MINUTE SUMMARY
Live coral interspersed with lush vegetation and blue lagoons was always going to place the Maldives on the tourist map, and since 1972 this island nation has been welcoming those who can afford it with open arms. Not all islands have been created equally and today you'll find privately owned resorts and locally run alternatives offering two completely different perspectives of life in the Indian Ocean. Resort islands combine 5-star facilities with exclusivity to tempt you into a world of luxury framed against white sands, blue skies and ubiquitous swaying palms.
"Local islands" offer a more traditional depiction of the Maldives with calls to prayer just as likely to raise you from your slumber as crowing cockerels or cries of industrious fishermen. Respecting Maldivian culture and the environment are key to a mindful experience and if you're looking to uncover the Maldives, discarded flip-flops and all, then here's where you place your first footprint in the sand. Read on in our Maldives travel guide.
Maldives map & highlights
---
MAKE THE MOST OF YOUR TIME
Stretching 800km from north to south, the Maldives are nearly 1,200 islands clustered within 26 atolls. These usually occur in a circular formation with sand banks, lagoons, marshland, vegetation and effervescent coral appearing intermittently above lapping Indian Ocean waves. At the moment there are just over 100 islands that are deemed 'resort islands' as they're privately owned and run autonomously to Sharia law. In 2009, under new regulations, guest houses started to appear on islands that were inhabited solely by local people. These 'local islands' offer a much more authentic vision of life on the Maldives with stricter cultural customs requiring visitors to and abide by traditional Muslim behaviour in order to enjoy a truly enlightening tropical experience.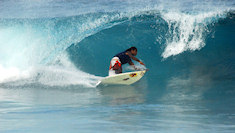 Gan Island, Laamu Atoll
The local island of Gan, in Laamu Atoll, is a great location to stretch your legs with 8km of white sand beach offering the perfect excuse to hunt for ruined Buddhist pyramids, secluded spots to surf or walk over sandy causeways to the adjacent islands of Fonadhoo and Kadhoo. Divers will be in their element as the coral is absolutely pristine and there's very little in the way of boat traffic or other divers.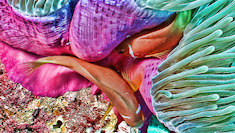 Get underwater
Getting underwater in the Maldives is simply irresistible and no matter whether you're staying on a resort or a local island there are plenty of reputable and experienced scuba diving professionals out there to help you start your aquatic adventure in the safest way possible. Of course, you don't have to take a PADI course to become immersed in the Indian Ocean – just grab a snorkel or goggles and dive right in.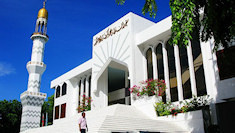 Local islands
You can still visit a local island if you're staying at a resort and spending a week on each is an excellent way to experience all sides of the Maldives. Local islands have stricter Islamic rules; however, they are no less enjoyable and experiencing traditional Maldivian culture alongside water sports and affordable guesthouses, is often more enticing than opting to stay in just one place.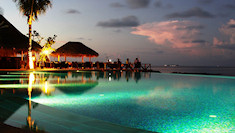 Resort islands
There are around 100 resort islands in the Maldives that are run autonomously from Sharia law. Basically, an entire island is owned by one company with low rise accommodation ranging from three to seven (what?!) stars. Kuredu Island is one such resort that has spa facilities, resident turtles, over water villas, swimming pools and infinite Indian Ocean vistas to make friends back home sick with envy.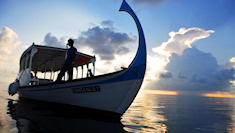 Small boat cruises
Small boat cruises let you live on-board a traditional dhoni and pad about on sun bleached decking as you ponder whether to go snorkelling before or after taking breakfast on an isolated sand bank. Stargazing, line fishing and beach camps add to the experience with guided visits to local islands letting you learn about traditional Maldivian lifestyles before heading off into yet another orange and mauve sunset.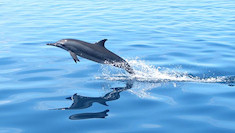 Wildlife boat tours
Boat trips let you discover the wildlife that inhabits the Indian Ocean without having to take the plunge. Spinner dolphins slipping over silky swells or manta rays appearing against a multicoloured horizon are stunning sights and simply not to be missed. Seabirds, such as: terns, shearwaters and skuas, add to the thrill of seeing your first turtle, and if you don't fancy diving, boat trips are an excellent alternative.



Hello.
If you'd like to chat about the Maldives or need help finding a holiday to suit you we're very happy to help.
Rosy & team.
01273 823 700