"From cave dwellings & mountain monasteries to cosmopolitan cities & thriving wineries, the past will collide with the present at every turn on this small group adventure."
Highlights
Tbilisi | Haghpat monastery | Sanahin monastery | Lake Sevan | 11th Century Havuts Tsar Monastery | Khosrov National Reserve | "Symphony of Stones" | Yerevan | Khor Virap Monastery | Amberd fortress | Ushguli | Gelati monastery | Uplistsikhe | National Museum | Narikala citadel | Metekhi Temple | Sioni Cathedra | Caucasus Mountains | Wine Tasting
Description of Georgia & Armenia cultural holiday
Do more than just skim the surface of two of Europe's least known countries on this full-on, two-week tour of Georgia and Armenia. Dwarfed by their huge neighbours, Russia, Turkey and Iran, few people even realise these countries are, in fact, in Europe – and fewer still could pinpoint them on a map. But this Georgia and Armenia cultural holiday encompasses this region, following the trails left by the Ottoman Empire, Imperial Russia and beyond. The adventure begins in Tbilisi, travelling up into the High Caucasus where mountain trails take you to an ancient church in a dramatic location. In the remote and mysterious Svaneti region, rural villages are overlooked by stone watchtowers, where traditional cultures thrive.
Crossing into Armenia, the abundant ancient monasteries and churches betray the fact that this is the oldest Christian country in the world. Encounter modern and traditional Armenia in the capital, Yerevan, complete with lively contemporary culture, and some striking, utilitarian Soviet architecture. As If that wasn't enough, this Georgia and Armenia holiday even ventures into a country that doesn't exist: Nagorno-Karabakh, an as yet unrecognized state. Rest assured that when you return home, you'll be able to do more than just point these fascinating countries out on a map.

If you would like some help or advice, or just want to discuss your ideas for your next trip, do give us a call.
Check dates, prices & availability
Our top tip:
Walnuts & almonds are used in much of the cooking so best to consult your guide if you have a nut allergy.
Trip type:
Small group, 4-12 people.
Activity level:
Moderate/active.
Accomm:
9 nights hotel, 4 nights guesthouses, some with shared facilities.
Solos:
Welcome; small single supplement applies.
Included:
Transfers, all accommodation, English speaking guide, listed activities.
Meals:
13 breakfasts, 7 lunches, 6 dinners.
Responsible tourism
Responsible tourism: Georgia & Armenia cultural holiday
Environment
On this tour we spend time in the Caucasus Mountains, a stunning area of incredible scenery and unusual wildlife. We ensure that we stick to the trails at all times; the flora here can easily be damaged by going off track. By employing local guides here we contribute to the local economies of the villages in the region, thus helping to reinforce the idea that Georgia's natural heritage has value and is worth preserving.
Our guides will brief travellers on appropriate behaviour, both cultural and environmental, and when in the mountains we make a point of ensuring that we leave no permanent traces of our stay behind, taking all rubbish with us. We work with our local suppliers to highlight best practice in terms of environmental issues. This is an area that is perhaps not as fully appreciated in Georgia and Armenia as it is in other European countries, with environmental thinking a relatively new concept, however we endeavour to work with out local partners to ensure that hotels and other service providers adopt more environmentally friendly ways of operating.
Community
We visit a number of important historical sites on this tour. The entrance fees that we pay at these sites helps fund their preservation and ensure that this aspect of the region's cultural heritage remains for others to enjoy in years to come – particularly important in a country where finding resources for this can be difficult. In addition to this some of these sites contain ancient and fragile religious frescoes that are very susceptible to damage. We make a point of advising our travellers not to touch these valuable paintings to ensure that they remain as they are.
While in Georgia we spend a couple of nights in homestay accommodation, in the remote region of Svaneti. This enables us to ensure that local people are able to benefit directly from our stay here - both the owners of the accommodation and local producers who grow and supply the food. This is a real highlight of the tour and allows travellers to interact with local people far more than would otherwise be possible.
Travellers also have the opportunity to support local communities by purchasing local handicrafts.
Our philosophy is to only use small and locally owned suppliers, meaning that the income remains within the country and creates a real economic contribution. We also feel that the passion inherent within such suppliers means that your experience will be enhanced. We also try to engage with our suppliers on an equal basis – getting the lowest possible price usually isn't the best outcome for local communities and is ultimately unsustainable. We aim to always treat our suppliers fairly and with respect; they are after all part of the key to our success and to us working together is much more than just a business arrangement, but an ongoing relationship that we aim to ensure truly benefits everyone involved.
We believe that tourism is a double edged sword that needs to be wielded very carefully. Our philosophy is to have a limited amount of departures – usually between one and three a year - for each of our itineraries. By limiting our presence in areas where local culture can be quite fragile, we hope to avoid as much as possible the phenomenon whereby an area changes in character due to repeated and prolonged exposure to tourism. We want to visit an area as friends, not intruders and to ensure that what we see will also be there for others to enjoy for many years to come.
We only employ local staff and unlike many operators we believe that to send a foreign Tour Leader along to accompany your trip is an unnecessary burden on your wallet and our carbon footprint. We believe that locals know best. Our local operators only use locally owned accommodation. This means your money stays in the area to benefit the local community. When possible we use local transport, (i.e. rail or bus) and we always use local restaurants, markets and shops and encourage our clients to interact both financially and socially with the communities that they are passing through. In doing this your travels are supporting and encouraging the development of local services. As well as our local guides and tour leaders, we employ guides from the communities and regions that we visit, ensuring that the benefits from tourism are more fairly shared and do not end up always being funnelled towards the capital cities.
We only work with operators who are as committed as we are to putting something back into the communities we visit. This may include giving a percentage of the profits from each tour to a foundation to help street children or local conservation projects.
Our groups average only six clients, and many tours operate on a private basis with just two travellers. This has much less impact when travelling through rural areas, reducing our environmental and social affects. Finally to emphasise our commitment to Responsible Tourism all clients will receive a copy of our Travellers Code of Conduct with their travel documents.
4 Reviews of Georgia & Armenia cultural holiday
---
Reviewed on 24 Jun 2018 by
G Phillips
1. What was the most memorable or exciting part of your holiday?

The walks, especially Kasbegi, Ushguli and the Molokan village. But there were too few opportunities for walking.


2. What tips would you give other travellers booking this holiday?

Be prepared for long hours of minibus travel. Some days had six or more hours of bus travelling with only brief visits and "photo-stops".


3. Did you feel that your holiday benefited local people, reduced environmental impacts or supported conservation?

We used local guides, hotels and restaurants, thus supporting the local tourism economy. On the other hand, plastic bottles of water were handed out
continually, and we saw no attempt at recycling. Food wastage was prodigious, with all meals being grossly over-provisioned: we probably managed to eat
about half of what was provided. Obviously, the air travel and diesel minibus were polluting.


4. Finally, how would you rate your holiday overall?

Frustrating. Georgia and Armenia are beautiful and interesting countries, but we mostly saw them from the minibus windows. The itinerary tried to cram every corner of two countries into a two-week trip, which was unrealistic. It would have been better to select fewer locations and to have had more time in each. We also wasted a lot of time over huge long lunches every day, when a picnic or light lunch would have been perfectly adequate, leaving more time to visit the places we wanted to see.
The driving in Georgia was terrifying: continual tail-gating and overtaking on blind bends. Not a pleasant experience, especially in a small minibus with
apparently no emergency exit. (The driving in Armenia was good, and we had a much more comfortable vehicle).
The Georgian guide was very knowledgeable, the Armenian guide less so (though fine as a general tourist guide).
The final day was a complete waste of time. Five hours driving in order to have a "traditional Georgian lunch" which is what we had had every day already.
Read the operator's response here:
Thank you for your feedback. We are reviewing the tour at the end of the season and will take in to account all of your comments regarding the itinerary. The driving times each day are described in the itinerary and it is classed as a'busy' tour. We are looking in to the conduct of the driver in Georgia as we expect the highest levels of professionalism from all our guides and drivers.

Part of the tradition in these regions is to have a long lunch and the hospitality of the people often means that large portions are provided. We will speak to our local hosts to try and reduce the amount of food waste.

Thank you for taking the time to proide this feedback and we are glad that overall you enjoyed the tour.
---
Reviewed on 19 Oct 2017 by
Maddy Ball
1. What was the most memorable or exciting part of your holiday?

Waking up in the morning in Gudauri and opening the window to see fresh snow on the Higher Caucasus mountains - spectacular.


2. What tips would you give other travellers booking this holiday?

The trip is advertised as a cultural holiday and the itinerary mentions that many monasteries will be visited. Complaints about "not another monastery" are unwarranted. The variety and environment in which all of these are found varies and the journey to and from them is quite spectacular.


3. Did you feel that your holiday benefited local people, reduced environmental impacts or supported conservation?

Yes, as all restaurants were used by local population and the hotel staff were local. Also we were taken to small local markets rather than big supermarkets.


4. Finally, how would you rate your holiday overall?

Excellent introduction to these 2 countries. You certainly felt you would like to return and explore more of them.
---
Reviewed on 25 Jun 2017 by
Judy Schneider
1. What was the most memorable or exciting part of your holiday?

The friendliness of the local people, in all three countries, Azerbaijan, Armenia and Georgia. I was happy to see many efforts at preserving local buildings, e.g. churches and monasteries, especially after the Russian occupation which closed (even destroyed), places of worship.
The guides for both the Armenian and especially the Georgian sections were very knowledgeable and helpful. All three drivers did a great job, on sometimes, precarious roads, steering clear of wandering cows and some risk taking drivers (mainly overtaking in the opposite direction), going up and down mountainous narrow roads.


2. What tips would you give other travellers booking this holiday?

Be prepared to have your eyes opened as to the depth of Christianity practised in both countries, both in the past and still today.
Bring healthy appetites, for the food is very good and tasty and so plentiful.
If you can extend your trip by a couple of days (before and/or after the guided sections), you can experience more of the local capitals.


3. Did you feel that your holiday benefited local people, reduced environmental impacts or supported conservation?

The one thing that stood out for me, was the abandonned sites (mostly factories) left by the Russians. If only they could be demolished, some of the materials used to rebuild, e.g. just crushing some concrete and reuse for sealing more roads. We did not see many homeless people, but convert other disused buildings into housing and so on. We did see a couple of settlements for refugees from Russian occupied areas, in Georgia.
Hopefully, more tourists will bring in more money into the local economies.


4. Finally, how would you rate your holiday overall?

I would definitely recommend this trip (with extension to Azerbaijan), to people who want to see more than the well trodden tourist routes in Western Europe.
Read the operator's response here:
Thank you. We are delighted that you enjoyed your holiday.
---
Reviewed on 16 Oct 2017 by
Rachel Mcgavin
1. What was the most memorable or exciting part of your holiday?

Travelling into the mountains of Georgia.


2. What tips would you give other travellers booking this holiday?

Ask the company about the walking, the timing of the itinerary and the time allowed in Yerevan. We found the walks were disappointing or did not happen. Sticks were helpful and proper walking shoes. Accommodating non walkers and walkers meant some compromises which some of the group found disappointing. Overall we felt in order to attract enough people, the walking that was included was not necessarily as described.


3. Did you feel that your holiday benefited local people, reduced environmental impacts or supported conservation?

To some extent local people were involved but the amount of driving did nothing to reduce environmental impact.


4. Finally, how would you rate your holiday overall?

We enjoyed our group and the guides were good. We felt the itinerary was unrealistic and not enough time was available to enjoy Yerevan and some of the other places we stayed in.
---
Popular similar holidays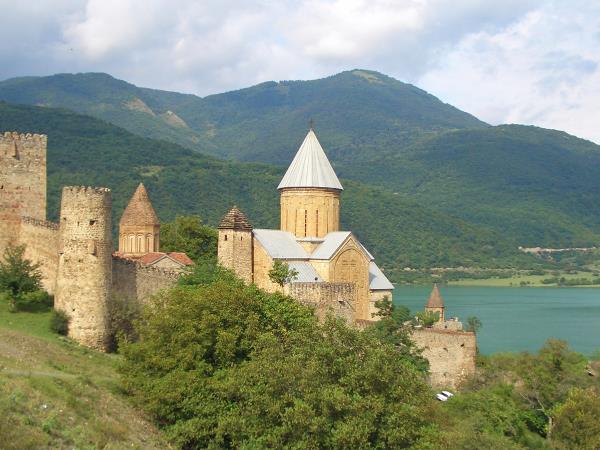 A scenic journey through Azerbaijan, Georgia and Armenia
From £2915 - £2995 14 days excluding flights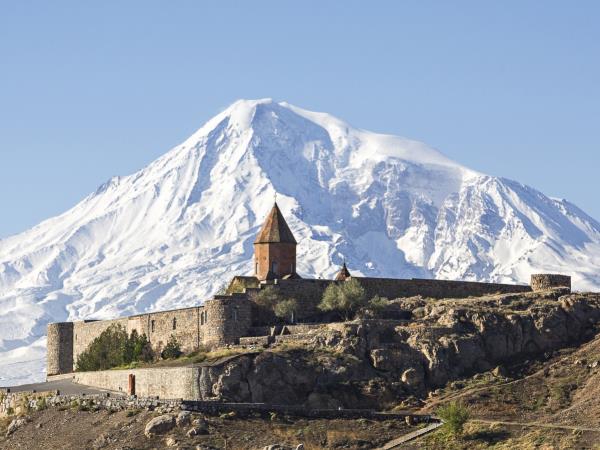 Stunning UNESCO churches and remote mountain territories
From £1495 - £1565 8 days excluding flights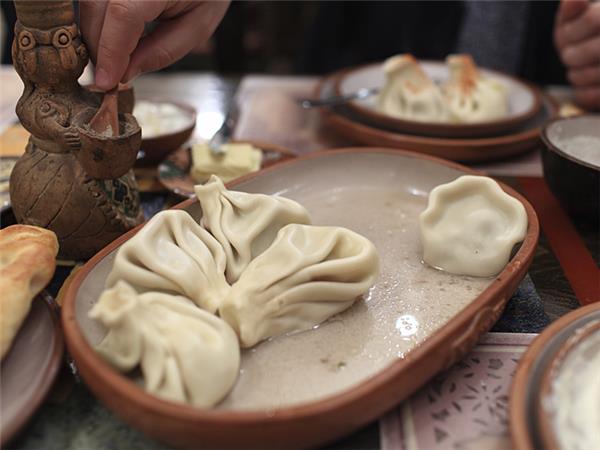 Churches, monasteries, snow capped mountains, lakes and waterfalls
From £1949 - £2249 14 days including UK flights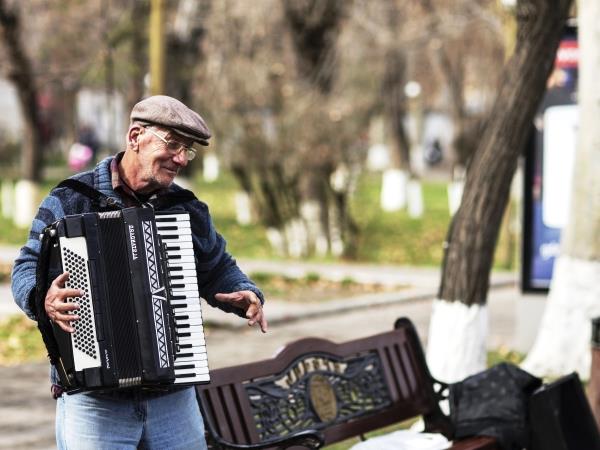 Armenia's ecclesiastical architecture and amazing history
From £1490 9 days excluding flights