Our Armenia holidays roam this mountainous, deeply religious country, as well as its winemaking heritage and unique position on the Silk Road. Tourism is vital for the preservation of Armenia's many ancient monasteries, such as beautiful Khor Virap, and for sustaining remote communities where families welcome you into their homes. When trekking the Lesser Caucasus Mountains, Armenian guides go far beyond showing you around and ensuring you stick to the trails. They're an amazing source for understanding Armenia's traditions and Christian faith. Combine Armenia with neighbouring Azerbaijan and Georgia to appreciate the cultural subtleties of each.
Our top Armenia holidays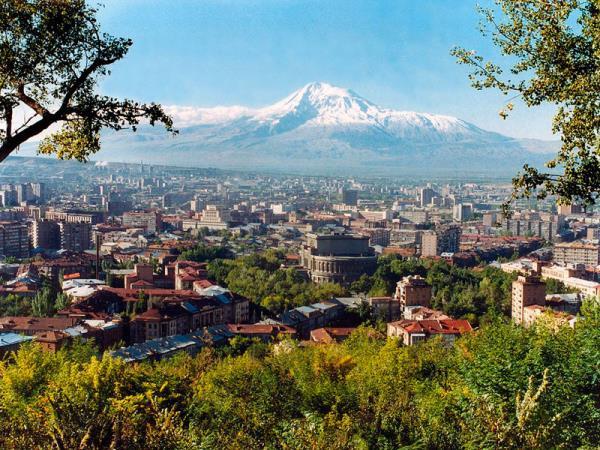 13 days
ex flights
Three stunning countries in one unforgettable tour
Small group
2024: 14 Apr, 28 Apr, 12 May, 26 May, 2 Jun, 9 Jun, 11 Aug, 25 Aug, 1 Sep, 8 Sep, 22 Sep, 6 Oct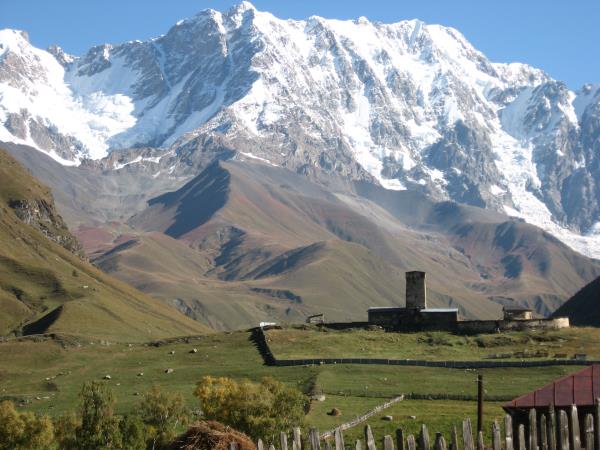 20 days
ex flights
A comprehensive tour through Azerbaijan, Georgia and Armenia
Small group
2024: 5 May, 1 Sep, 2025: 4 May, 7 Sep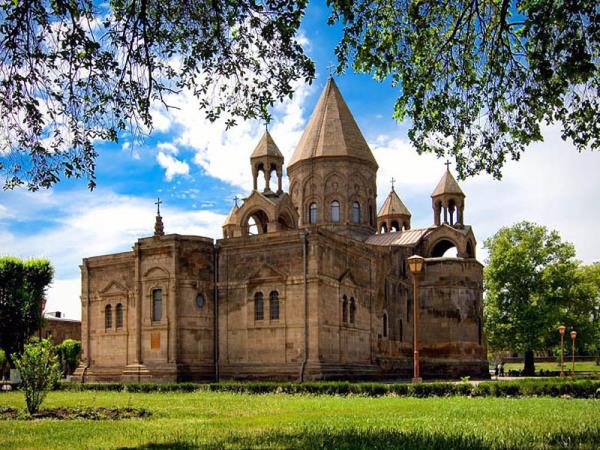 14 days
ex flights
See the most popular sights of Armenia
Small group
2024: 10 May, 14 Jun, 23 Aug, 6 Sep
If you'd like to chat about Armenia or need help finding a holiday to suit you we're very happy to help.

About our Armenia holidays
Monasteries & churches in Armenia
Armenia is one of the oldest seats of Christianity – and it's got over 4,000 monasteries and churches to prove it. Etchmiadzin Cathedral in Vagharshapat is the most ancient, with foundations dating to the 4th century. Monasteries take to the Caucasus Mountains and the peace they provide. Haghpat and Sanahin overlook villages that continue rural life as they have done for centuries; Geghard Monastery is carved directly out of the cliffs; Tatev Monastery can be reached by a 5.7km-long cable car ride. Read more about
churches and monasteries in Armenia
.
Yerevan, Armenia
Capital city
Yerevan
is the start and finish of most holidays to Armenia. Religious monuments stand out: Saint Gregory the Illuminator Cathedral is dedicated to the country's patron saint and a bright turquoise dome adorns the Blue Mosque. But you'll also find blunt Soviet buildings that take on a rosy hue at sunset, plus museums that range from ornate (the Cascade Complex) to vital (the Tsitsernakaberd Armenian Genocide Memorial Complex). Mostly, Yerevan is a city that's lived in; visiting the cool boulevard cafés and open-air Vernissage Market are equally rewarding.
Holidays in Armenia & Georgia
Georgia is irresistibly close to Armenia – just a hop over the northern border. Many tours make that leap, offering you a circuit that lays out the cultural subtleties of two countries that might seem similar to an outsider.
Armenia and Georgia
are both keen on their churches and monasteries, yes – but Georgian capital Tbilisi favours thermal baths and river bars, the Kakheti harbours age-old vineyards, and the Black Sea has party-and-prom resorts as well as secretive shingle beaches. Find out more about
Armenia and Georgia holidays
.
Holidays in Armenia, Georgia & Azerbaijan
Visiting the terrific trio of
Armenia, Georgia and Azerbaijan
gives you a deeper insight the nations of the Southern Caucasus. Religion comes in a vision of churches, monasteries and mosques and there's a Soviet stamp on all three countries, but each of their relationships with Russia is very different. Organised tours are a great way of unpicking the thousands of years' worth of history; the best holidays will use a local guide from each country so that you see all three sides of the story, as well as smoothing border crossings and melting language barriers.
Family holidays in Armenia
Travelling with children in Armenia
means starting in Yerevan. The Cascade and Victory Park woo children with waterfall-like staircases and a Ferris wheel. Armenian families holiday on Lake Sevan, so there's plenty to keep the kids busy here, including boat trips, cycling paths and watersports. Come sunset, barbecues fire up along the beaches. There's lots of easy hiking in the foothills of the Caucasus Mountains too – plus more challenging paths for sturdier teenagers.
Walking holidays in Armenia
Walking holidays in Armenia are usually two-week explorations of the mountains, valleys and villages that play out beyond the city limits of Yerevan. An experienced guide will lead the way, helping you pick your way through the Caucasus Mountains via cliffside monasteries and cosy guest houses. Even the easier routes are poorly waymarked, so small group walking holidays are by far your best bet; you can leave the map-reading to the guide and concentrate on admiring the green-gold wildflower valleys and cave-like churches. If you'd like to hike in Georgia and Azerbaijan too, just add another week onto your holiday.