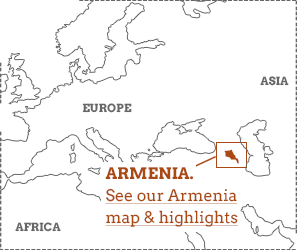 Situated on the continental confluence of the Silk Road, Armenia is often overshadowed by its larger Eurasian neighbours. This is good news for cultural travellers as it has remained largely untouched by tourism, especially the rural towns and mountain villages. Armenia shares much religious and cultural heritage with each of its neighbours, although Orthodox Christian Georgia is looked upon more like a brother than the predominantly Islamic nations of Turkey and Azerbaijan. Their similarities and differences can be explored with Caucasus multicountry tours.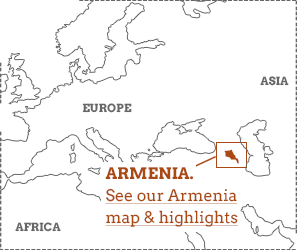 Armenia has often served as a pawn in the games of great empires, leading to a tangled, fascinating and often tragic history.

Scattered everywhere you'll find monuments to the country's strong Christian faith, with the world's oldest cathedral, Etchmiadzin, and the UNESCO listed Geghard Monastery, just two examples of the church's significance to the Armenian people. Aside from the ecclesiastical architecture it's the landscapes that capture attention, with Lake Sevan, the Lesser Caucasus and the dominating snow capped peaks of Mount Ararat across the Turkish border, creating iconic backdrops to accompany cultural tours. Find out more in our Armenia travel guide.
What we rate & what we don't in Armenia

UNDERRATED

RATED

OVERRATED
If you'd like to chat about Armenia or need help finding a holiday to suit you we're very happy to help.

Food, shopping & people in Armenia
Eating & drinking
Armenia is one of the world's oldest wine producing regions. Every time a local winemaker pops a cork on their own vintage, they're decanting centuries of knowledge, and you can taste it in every drop.
Some regions have their own roadside food specialities. Around Dilijan you might picnic on barbecued corn on the cob. Approaching the Tatev Monastery, beekeepers sell jars of sticky gold.
Sujuk is an ancient sausage and an Armenian delicacy. There is also a sweet version containing grapes, nuts and flour that you may see hanging in markets.
People & language
Armenia's population is almost entirely homogenous, but after nearly 70 years of rule from Moscow, it's not only the architecture that still bears Soviet influences. Many Armenians use Russian as a second language, with English increasingly spoken in cities. There are around 11 million Armenians, but almost two thirds of them make up the diaspora which was spread after the 1915 genocide. Armenians take a lot of pride in their hospitality to visitors, perhaps a legacy of the country's Silk Road past.
Hi / Hello – Bar'ev

Please – Khnt'roomem

Thank you – Shnorakaloot'yoon

Wine / Water – Gi'ni / Jhur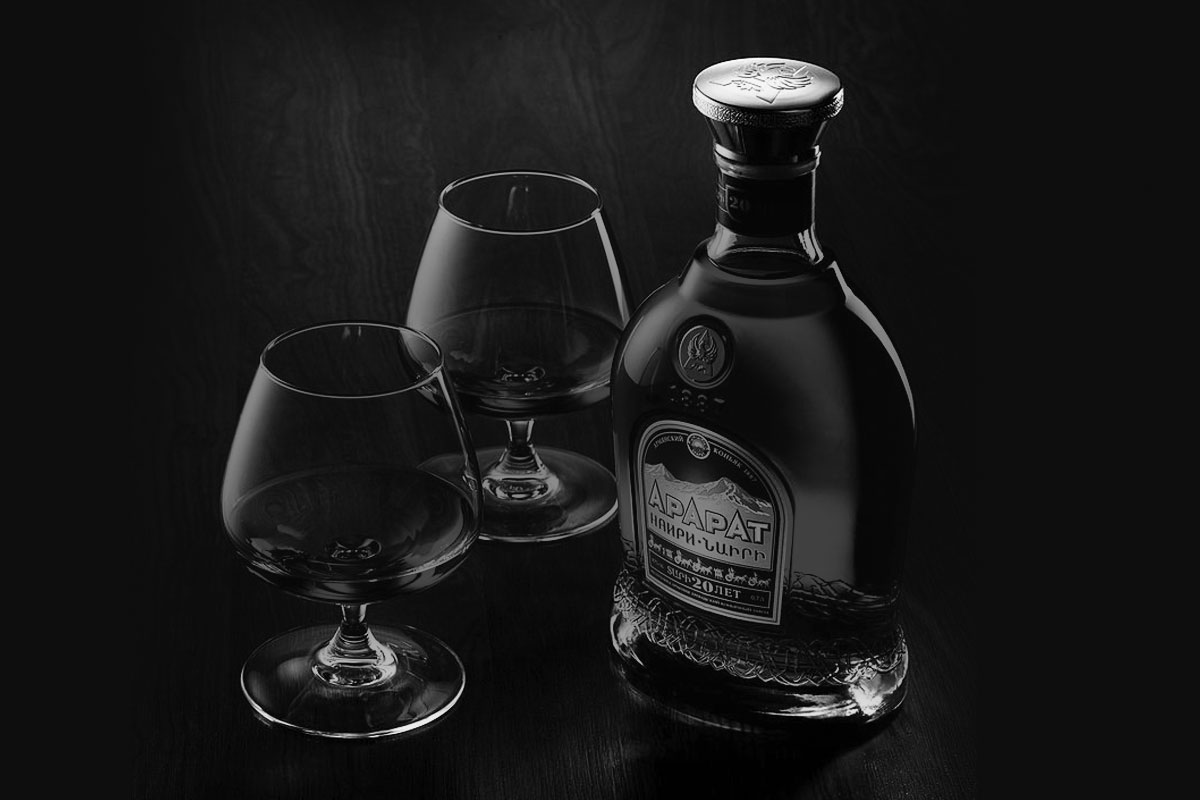 Winston Churchill was such a fan of Armenian brandy that legend has it Stalin sent him 400 bottles of the stuff. Every year.

Gifts & shopping
Yerevan has a modern retail sector, but head for the open air Vernissage market at weekends. You'll find souvenir artworks here, and handicrafts such as carpets, jewellery and Russian nesting dolls. The quality does vary, so be picky.
Duduks are an indigenous, flute-like reed instrument known for their haunting music. Traditionally made from apricot wood, they are intrinsically bound up with the national identity.
Wine tasting is a popular activity, but for a stronger tipple, then the best place to start with brandy is Yeravan's ARARAT Museum. ARARAT is owned by the Yerevan Brandy Company, Armenia's most prestigious distillers.

For better or worse the Kardashians are probably the most famous celebrities with Armenian heritage, but others include Cher and tennis legend Andre Agassi.

How much does it cost?
Adult ticket on Wings of Tatev ropeway: £7
10-year-old bottle of Ararat brandy: £23
Ride on the Ferris wheel in Victory Park, Yerevan: 75p
Barbecued trout dish at a good Lake Sevan restaurant: £10
A note on tipping: During the Soviet era, leaving a gratuity was not customary in Armenia. Today, in Yerevan certainly, a tip of around 10-20 percent is considered normal.
A brief history of Armenia
Among the most unlikely facts about Armenia is that its national symbol, Mt. Ararat, is actually now in Turkey. That inconvenient fact aside, Ararat has been Armenia's 'holy mountain' since pre-Christian times, and some even say that Noah's Ark is buried somewhere up there. It shouldn't really be any surprise that Armenians can be a little stubborn on points such as this. After all, the small, mountainous country is bordered on every side by larger neighbours, not all of which it gets along with very well.
Read more