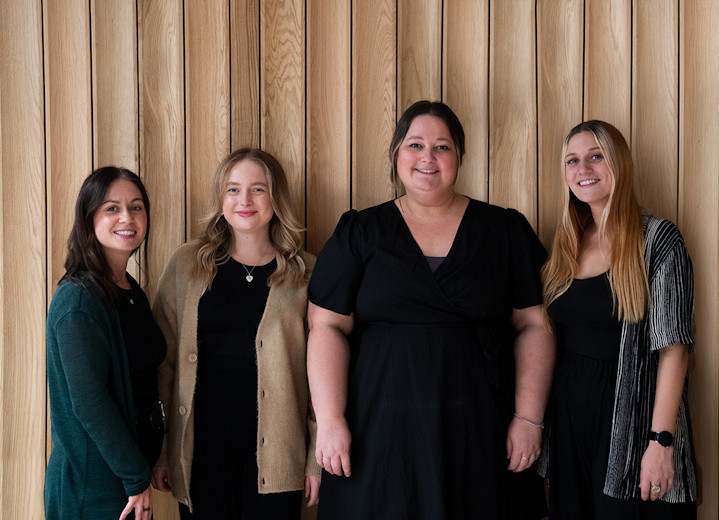 Check dates, prices & availability
Responsible tourism
Responsible tourism: Norway cross country skiing holiday
Environment
We are a small Norwegian company that offer trips for an active holiday in various places within Norway.
Community
The trips are self-guided. You receive a guidebook. You meet local staff, the food is local and weíll use local bus companies where transport is necessary. As a result of this, the money generated will stay within the local area, and provide local employment. You will get to know local specialities of food. In some of the places the local owner is working at the hotel.
Environment
By skiing, you will be a part of the nature in a way, and you donít destroy anything as long as you never throw away rubbish in the outdoors, and skiing doesnít make any sort of pollution itself. Always leave the environment as you would like to find it yourself! The food that you eat in the hotels is normally local produce/local cuisine and some is organic food.
Our cross-country skiing holidays are not dependent on snow cannons, graded pistes and ski lifts. In general avoid large alpine ski areas, even when your stay will be close to one in some of the hotels you are staying at. In this area the skitails are frequently prepared with a preparation machine and the usual cross-country skis can be used. Still, itís creating significantly less environmental impact than alpine skiing holidays. Using skis that are longer and lighter than alpine skis, our cross-country day tours explore the magical scenery and tranquility of the natural winter environments. Journeys further afield may utilise public transport and the local economy benefits from our groups purchasing supplies and ski hire directly. We use green transport on all our trips.
You stay at a traditional ski resort. The Troll-loipe Trail passes through relatively level terrain, starting at HÝvringen, in the Nationalpark of Rondane and end up int the Olympic village Lillehammer (from Olympics in 1994).
The Norwegian law allows you to ski wherever you want, as long as nothing else is announced. This gives you numerous possibilities for exciting excursions! Private ground and cultivated land however, should not be trafficked.
The conservation law is a general law which includes the use of the environment. "Nature is a national value that must be protected" and that "intervention in nature should only be carried out from a long-term and comprehensive resource optimisation, which takes into account the nature of the future is maintained as the basis for human business, health and well-being." The Act provides further rules on the protection of special natural areas and natural resources (National Parks, conservation areas, nature reserves and nature memories) including the following below:
- The nature must not be damaged!
- Always bring back your litter, never throw rubbish outdoors
- There might be stricter access to protected areas
- Show respect for people and animals
- Open fire is forbidden between the 15th of April until the 15th of September
- Itís not permitted to smoke inside our office, and all public places, bars & restaurants, and all workplaces
- You can not drink alcohol and drive afterwards
Community
You stay in Family owned hotels and guesthouses. They always make the meals from local food and they bring you till and from the trips with their own minibus. All the money generated will stay within the local area, and provide local employment. You will get to know local specialities of food.
In the Nationalpark it is not allowed to make skiloipe with snowscooter or loipe mashine, so you might have to og up skitrails yourself.
During the tour you can meet wild raindeer, fox and othe small animals.
The luggagetransport goes with the hotels own car, or two days with snowscooter (there are no cars these two days).
The law on the management of nature's diversity (from 1st of July 2009) (Naturmangfoldloven) has been very important for the nature of Norway and also the international perspective to protect the nature and the environment. Different arts in the nature that disappears will disappear forever. Therefore, Norway has a demanding and ambitious goal of halting the loss of biodiversity. This is a new law that will be helpful and taking care of the wildlife and the national parks as well.
Popular similar holidays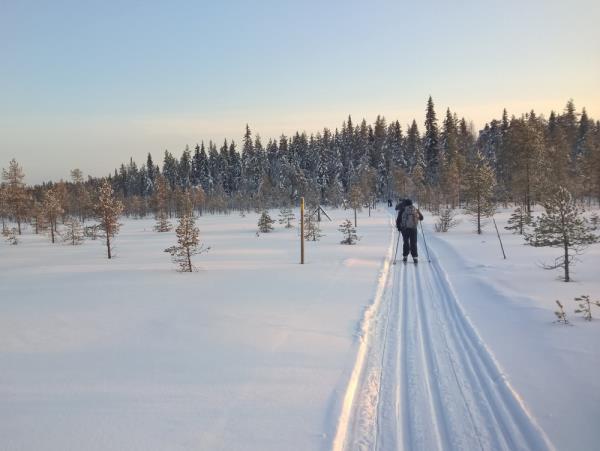 Guided hut-to-hut cross-country skiing holiday in Finland
From Ä1010 7 days excluding flights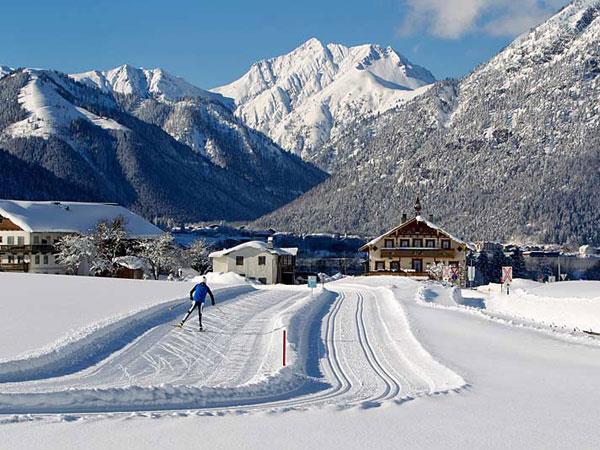 Tuition is provided by Eric Woolley, a Snowsport England Coach
From £1199 - £1299 8 days including UK flights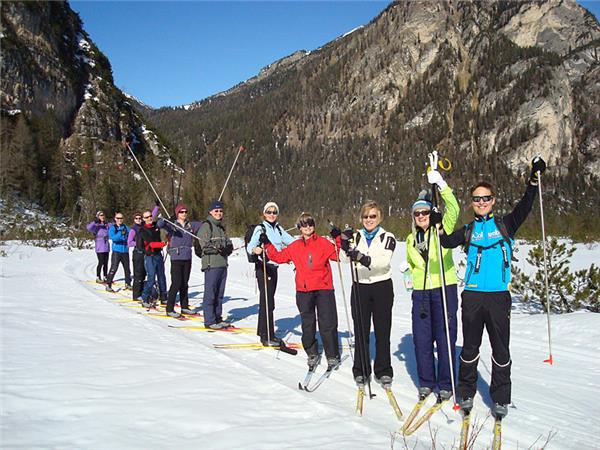 A famously beautiful range of jagged peaks
From £1179 - £1649 8 days including UK flights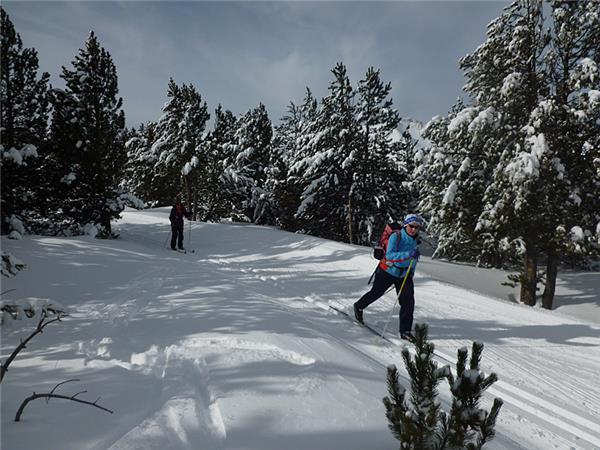 Cross-country skiing and beautiful views of the Pyrenean mountains
From £1299 8 days including UK flights