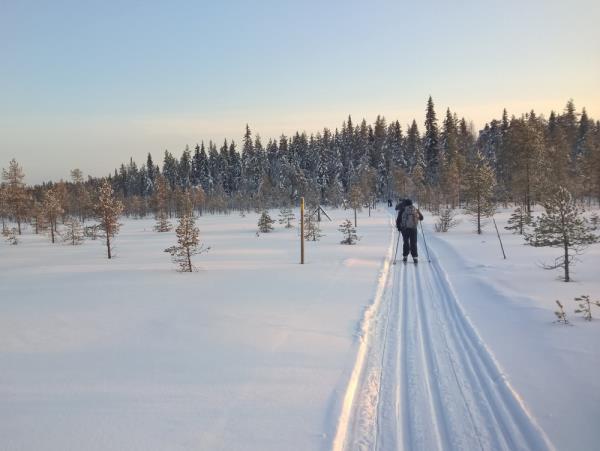 From
€990
excluding flights
I really enjoyed the total immersion in the beautiful Finnish wilderness and the ability to enjoy it's peace on your own, at your own pace, whilst also knowing you had a great team to catch up with. The locations and cabins were just stunning. Top notch. A genuine adventure and great fun.
(more)
Paul Cundy
The most exciting moment was after several days of grey skies we were sitting down to our evening meal at the unserviced Kovavaara lodge when the sky cleared and we caught a display of the Northern Lights unaffected by any artificial lights. We had a nice balance of different nationalities which added to the enjoyment.
(more)
Mike Rendell
The most memorable was finding fresh foot prints in the snow made by a passing wolverine! A great way to explore this remote part of Finland.
(more)
Karen Wood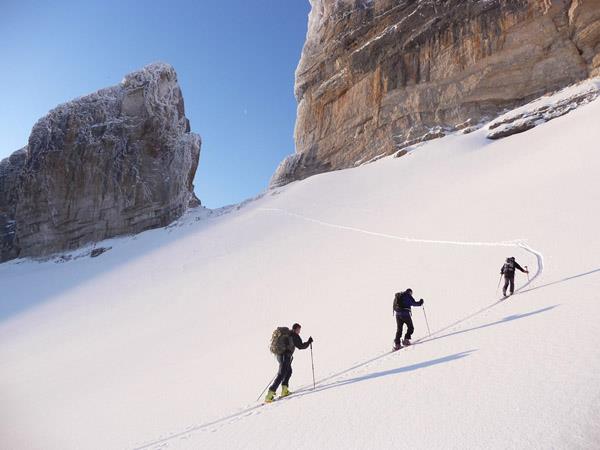 From
£1,195
excluding flights
Memorable parts?
Making tracks in perfect powder under blue sky, skiing from summit to valley bottom feeling like you are the only ones on the mountain. Ok, then the snow suddenly changes as you go from sun to shade and you fall over in an inelegant heap, get back up and carry on with a smile on your face......
Tips?
If you can, try to put a group of at least four together and pay a little extra so that you can have a guide just for your party as we did. We asked for a guide who spoke...
(more)
Steve Jackson-Turner