"Understand Mongolia through its cuisine on this 14-day foodie tour, living, eating and cooking alongside local people, with time to explore, too. "
Highlights
Ulaanbaatar market visit and preparing lunch with local family| rural community in Middle Gobi | Khogno Khan Nature Reserve, Central Steppe | homestay with yak herders in Tsenkher | Tsetserleg local market | Terkhiin Tsagaan Nuur National Park | stay at ger camp | stay with retired herder in Suman Gol | Kharkhorin Market | stay with nomadic family in Orkhon River Valley
Description of Mongolia tour, food of the Nomads
The guests who enjoy our trips to Mongolia and the rural families we work with suggested a holiday to explore the food of the nomads, so we put together this 14-day tour. It's the chance to experience life on the high steppe of Mongolia's beautiful middle Gobi, the central heartland and Khangai Mountains, learning alongside locals about their life and the traditional, delicious cuisine the cook and enjoy.

Mongolia food gets a bad press, but it's not all boiled mutton! Simple ingredients are processed using a surprising variety of methods, and combined with vegetables, handmade noodles and other flour-based foods, to create fresh homemade meals. You'll learn about tsagaan idee or white food. These are the various dairy products that Mongolians enjoy, including airag (fermented mare's milk) and shimiin arikh (yak's milk vodka).

This is an interactive trip, involving shopping at bustling local markets for the ingredients for a menu of traditional Mongolian meals that we have designed. You will learn how to prepare these dishes side by side with your host family in a relaxed, informal and fun setting. Cookery classes take place in the morning or evening, leaving lots of time for you to go out and discover the local area for yourself. You will also have the chance to take a day-hike or go horse or camel trekking.

Classic Mongolia dishes that you will prepare include tsuivan (stir fried flour noodles), khuurshuuur (mutton pancakes) and buuz (Mongolian dumplings). It's not problem if you are a vegetarian, as nearly all Mongolian national dishes can be made as a vegetarian version. Feast your eyes on the images shown here – all taken by guests on this trip. This is the Mongolia that you will also experience!

Your accommodation for most of the trip will be with rural families. Some are retired herders, some still live as herders and migrate twice a year, while others make their home in the central grasslands. This combination gives you a really deep insight into rural and small town life in Mongolia.
We are a very small holiday provider and supporting local life is at the core of our philosophy. It's also central to each experience we offer. Supporting the rural communities through which we travel, working directly with them and accessing their local knowledge leads to a more personal style of holiday for you. We make sure the itineraries provide variety, are flexible and will help you to get under the skin of this wonderful country, to experience the real local Mongolia.

Our team has been working together in Mongolia for over 11 years now, and consists entirely of Mongolians with just one westerner. We research, design and operate every detail of the holidays we offer, working independently. We don't follow the typical stereotypes of a tour company either. We have nothing to do with big groups, must sees or all-inclusive packages.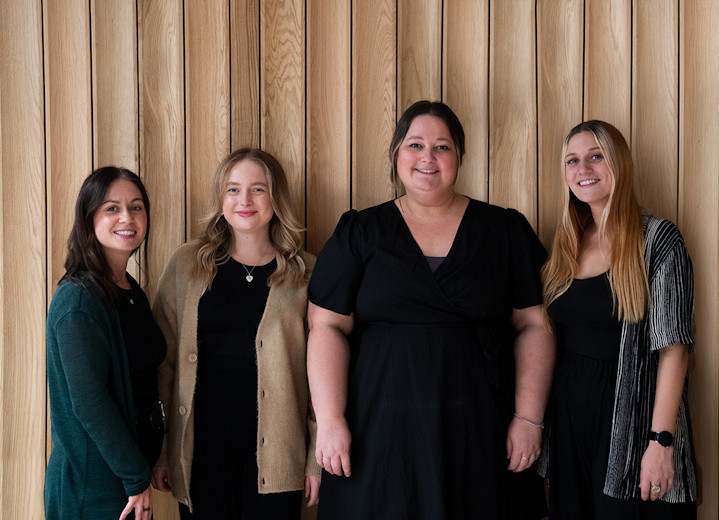 Departure information
This trip can be tailor made throughout the year to suit your requirements
Accessible tourism overview:
Mongolia is one of the largest and most remote countries in the world with a limited infrastructure in place. However, we work solely in Mongolia so have local knowledge and can provide support and guidance. Our trips can be organised with your own driver/guide and we can adjust our trips specifically to your individual needs but this is also dependent on the budget available. We are more than happy to take individual requests into consideration.
Limited mobility:
We have had guests with Parkinson's, MS and also Prader Willi syndrome on both our small group and tailor made trips. However, we request clear guidelines in advance as to your needs and requirements before we accept the booking. Depending on the level of limited mobility, we might advise that you travel with a companion.
Blind or limited vision:
We are more than happy to cater for people who are blind or have limited vision - both our small group trips and tailor made trips are available to book if travelling with a sighted person. Our tailor made programmes can be adapted for ease of travel and to suit your needs. All pre departure information before the trip is provided in a written format but I am more than happy to go over these verbally by phone. Information in braille is not available in Mongolia which means all the information during the trip will be delivered verbally.
Deaf or limited hearing:
We are more than happy to cater for people who are deaf or who have limited hearing - both our small group trips and tailor made trips are available to book if travelling with a hearing person. Our tailor made programmes can be adapted for ease of travel and to suit your needs. Our guides are not trained in sign language however, hence why it would be useful to have a travelling companion who can sign.
Cognitive conditions:
We have had guests with Parkinson's, MS and also Prader Willi syndrome on both our small group and tailor made trips. However, we request clear guidelines in advance as to your needs and requirements before we accept the booking. Depending on the severity of the condition, we might advise that you travel with a companion.
Free from food:
We can cater for vegetarians, vegans, gluten free and other specialist diets. However, travellers book knowing that their will be limitations in place due to what is available in Mongolia. We provide clear guidelines as to what style and type of meals we can provide so travellers know in advance what to expect.
LGBT:
We welcome everyone. Our teams of guides and drivers are open and welcoming people. We make you aware in advance of any challenges you may face in Mongolian culture which is still a traditional society.
Responsible tourism
Mongolia tour, food of the Nomads
Carbon reduction
Your holiday will help support local people and conservation. We must also reduce CO2. Learn about the CO2 emissions of this holiday and how to reduce them.
Environment
Always a tricky one this. We can promise you the world but how do we prove it? Responsible, sustainable or ethical travel - in recent years, it has developed many labels and is now a widely-used selling tool in the tourism industry. But, what does it mean? Although there is no real clear definition, it has to be more than ensuring that we collect all of our rubbish, asking before taking a photograph or being aware of the cultural norms. That's what we should be automatically doing anyway.

Below are some of the elements of my responsible travel philosophy for our Food of the Nomads itinerary where we can show real evidence of our practise.

Our itineraries and departures

My philosophy is to have a limited amount of departures for each of our itineraries. We also do not concentrate specifically on one area.

Mongolia is a country of incredibly diverse yet fragile ecosystems. By limiting our presence in certain areas, we help to preserve and protect and help to avoid the area changing environmentally due to repeated and extended exposure to tourism.

Wherever we visit, supporting local is at the heart of what we do and at the centre of each experience we offer. By not focusing on one specific area, it also means that we help to support communities that might not otherwise benefit from the tourism industry.

As an example, my Food of the Nomads itinerary does not focus on the guidebook highlights. Instead, it focuses on rural communities where local members such as Jargaa and Batbold at Terkhiin Tsagaan Nuur are keen to work with and learn from international visitors.

Our trips also focus on 21st Century Mongolia - yes, you'll get to experience the traditional way of life but at the same time gain an overview as what it means to be Mongolian in 21st Century Mongolia. Tumee and Jargaa have a mobile phone. It doesn't mean their way of life is dying out and that they'll be shortly moving into the city - just that their way of life is adapting.

The people we work with are 'real' people. Not tourism professionals. You'll meet people from Ulaanbaatar, you'll meet herders, you'll meet Mongolians that live in the provincial centres as well as the smaller town and rural communities. They are all Mongolians. Take time out to meet them.

Group Size

Unlike a majority of the larger tour companies, where small group travel can mean being in a group of up to 12-18 people, when I say small group travel this is what I mean. Our group size on this trip has been kept small - a maximum of six. This means that experiences during this itinerary become more personal and authentic for you - especially your stay with Tumee and Jargaa and their family at the Orkhon River or Batbold and Jargaa at Terkhiin Tsagaan Nuur. We are not an overwhelming presence - on the local communities or the local environment.

Waste

The disposal of rubbish is a major issue in Mongolia - especially with plastic. As part of my responsible tourism ethos we pay a local Mongolian NGO (Mongolian Quilting Centre) to make fabric tote bags for our guests which we hand out for free as a welcome pack at the start of each trip. This is a souvenir for our guests but it also helps to support the project and helps us to cut down on the waste we produce. As part of your Mongolia experience, you will also receive such a tote bag.


Also, you can book knowing that we finance our own two-day rubbish collection at Terkhiin Tsagaan Nuur National Park in Mongolia where you will be staying yourselves for two days. Arranged through the local community and protected area rangers, we have been organising this annual event since 2014.

Water

First up, we do not provide bottled drinking water as apart from in the capital city, there is just no way to recycle the bottles. Instead, we take fresh drinking water from local water supply points. We provide two 20 litre water containers and provide a Lifesaver carbon filter and an Adventurer Steripen in each vehicle.

Also, for a majority of all of our trips we do not use the typical tourist ger camps that often have very bad eco-credentials. Instead, we use a mix of accommodation and use the locally provided town shower houses. This is where a majority of Mongolia's rural population come to shower. They are small business enterprises operated for the local communities and a great way to support local, meet the locals and do as the locals do themselves. It also helps us to manage our own environmental footprint.

In 2017 we started working with Water-To-Go. Our travellers are now able to purchase a Water-To-Go reusable filtered water bottle and receive a 15% discount. From each purchase an additional 15% is donated towards the Mongolian well-project run by CAMDA (Cambridge Mongolia Development Appeal) that we support. This NGO directly supports Mongolia's herders.
Community
Training school for Mongolian women

As a female, it is important to me to use my skills and influence to improve the prospects for other women. We don't source the best guides that work the tourism circuit and that already have guaranteed work with other companies. Instead, we provide training and development opportunities to Mongolian women that other companies won't take as they don't fit the stereotype or have the professional qualifications.

Our female Mongolian trip assistants are dynamic women who are searching for an opportunity to train and develop and we provide that long-term opportunity.
You'll travel with someone who sincerely loves their home country, loves their job and genuinely care about you as our guests.For us, this is a long-term investment and we invite you to part of this philosophy. We're proud to be able to provide a starting block to women in Mongolia.

Keeping it Local

Yes, the tents for our camping trips are from a UK manufacturer but everything else is sourced in Mongolia and as much as possible, made in Mongolia. Where possible, we don't just buy from a shop but we source the material ourselves from the markets in Ulaanbaatar and then have each product made to our specifications through local family businesses. Supporting local is a major part of who we are and we make a constant effort to support local businesses. We only use Mongolian owned accommodation, we buy Mongolian produce for the meals on the tour including 'stocking-up' in the smaller towns that we pass through so they benefit from our custom. We also use locally owned restaurants both in UB and in the countryside. We encourage you to support traditional crafts by buying direct from local artisans who you'll meet en-route as well as purchasing products from the projects we support. We try to put money and support back into the local communities, strengthening local businesses, families, and individuals that represent all spectrums of Mongolian life.

Combatting Desertification - Cooperative Ar Arvijin Delgerekh

As part of this trip you will stay with rural families who are part of this Cooperative based in the Khangai Mountains.

Much of Mongolia's tourism sector depends in the long term on the preservation of the country's cultural and physical landscapes. But, by visiting Mongolia, you are making your own impact on the country.

The Cooperative is a local people-led project that is committed to working at a grassroots level towards long term preservation. It focuses on working with herders producing spun yak wool, providing them with an alternative to diversify and increase their income and helping them to protect the land which provides them with their way of life (mainly because they are not so reliant on the money brought in from cashmere combed from their goat herds. Large goat herds can be very destructive on the environment).

Ulaanbaatar

You'll start off in Mongolia's capital city. Read a guidebook or a travel forum and frequently Ulaanbaatar is overlooked. But, it's home to roughly 45% of Mongolia's population and this alone means that it should be experienced. We don't offer a tour of museums or souvenir shops but a day spent walking through the local areas of the city. What's it like to live there? What kind of communities exist? What are the challenges? My aim is that you experience all aspects of Mongolian culture - rather than just those highlighted by guidebooks.

A majority of Ulaanbaatar's 1.4 million (ish) population live in the ger districts that surround the central downtown - approximately 60% of the population actually. There are few safe community spaces within the ger districts - especially community spaces where children can play. But, Nogoon Nuur (Green Lake) is bucking this trend. Nogoon Nuur is now a thriving community space made possible by a committed individual, Ulzii, who since 2012 has been working to restore Nogoon Nuur and develop a public park.

I love this community area immensely and we now include a visit on our free city walking tour - making a donation per EL guest per visit. On our family trips, we arrange and fund for the visiting children to purchase and donate reading books to the Nogoon Nuur community space.

Cultural Impact

Our small company is not a 'world specialist'; we concentrate on the country we know and love – Mongolia. We research, design and operate each itinerary ourselves and do not source our itineraries from other agents. We have also have written our own guide to the culture and traditions of Mongolia - researched over the 13 plus years I have lived and worked in Mongolia. You receive this guide on your arrival into Mongolia as a way of preparing you for your experience.

Supporting local is at the heart of what we do. Part of this philosophy is that we use ger accommodation provided by the Mongolian families such as Dondov at Suman Gol where you will stay on our Food of the Nomads experience. At no point have we ever rocked up and demanded accommodation. Our relationships with the families we work with are genuine - forged over time and with plenty of tea.

Families offer ger accommodation to help supplement their income. Most are small rural businesses providing extra accommodation. Some accommodation is offered by herders, some is offered by 'retired' herders who no longer migrate, some by families that live in small town communities and some by families that own small ger camp businesses. By using this form of accommodation it provides you with a more genuine insight in to the real way of life in Mongolia and it benefits the local communities through which we are travelling.

However, these are real people with real lives to lead and at no point do we ask the families to change their way of life for our/your own benefit or comfort. If they don't have a shower, neither will you! (Don't panic!…we use local town shower houses - see below!). We ask our guests to try and embrace (!) and enjoy any differences that they come across in Mongolia. Experiencing the differences is all part of any trip and makes it a more authentic and positive holiday for you and a more respectful and enjoyable experience for the locals as well.

One example of this is our use of the local town shower houses. Very few families have access to running water from a tap. We do as the locals do and use the local town shower houses such as the one in Kharkhorin. They're a great way to meet members of the local community but it also means we do not put too much pressure on local resources. In the words of author Jack Weatherford in Genghis Khan and the Making of the Modern World – 'Compared to the difficulty of daily life for the herders, living permanently in those areas, ours were only the smallest of irritations.'

I have also written our own guide to the culture and traditions of Mongolia - researched over the 13 plus years I have lived and worked in Mongolia. You receive this guide on your arrival into Mongolia as a way of preparing you for your experience.

Photography

We have a photography philosophy that we employ on all our trips. At the back of every ger is the family khoimor – the family altar. Very few families have a camera. Some have cameras on their phones but no way to print off the images and therefore few families have photographs. I have a rule that if you promise a photo then you must send the photo. I make it easy for you - email the image of the photo to me once you get home and I will print if off and will make sure the photos are delivered. We have given photo albums to the Tumee and Galbadrakh families - all families you will stay with on this trip. They often bring them out to show you!
1 Reviews of Mongolia tour, food of the Nomads
---
Reviewed on 16 Mar 2019 by
Cryn Horn
1. What was the most memorable or exciting part of your holiday?

Standing outside my ger watching the morning star while surrounded by goats and sheep and a guard dog finally able to snooze
as daylight sweeps into the valley.


2. What tips would you give other travellers booking this holiday?

Invest in a pair of warm boots.
Perhaps be prepared to wear the same clothes for several days at a time - this will also help to keep the weight of your baggage
down!


3. Did you feel that your holiday benefited local people, reduced environmental impacts or supported conservation?

Definitely benefitted local people, and directly and/or indirectly supported conservation.


4. Finally, how would you rate your holiday overall?

The holiday was brilliant in many respects even though it was not what I had in mind.
Final comment? I cannot wait to go again!
---
Popular similar holidays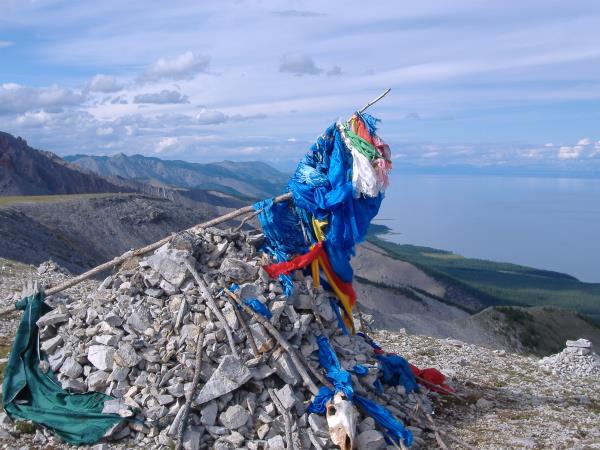 Off the beaten track adventure through spectacular Mongolia
From US $3130 - US $3530 23 days excluding flights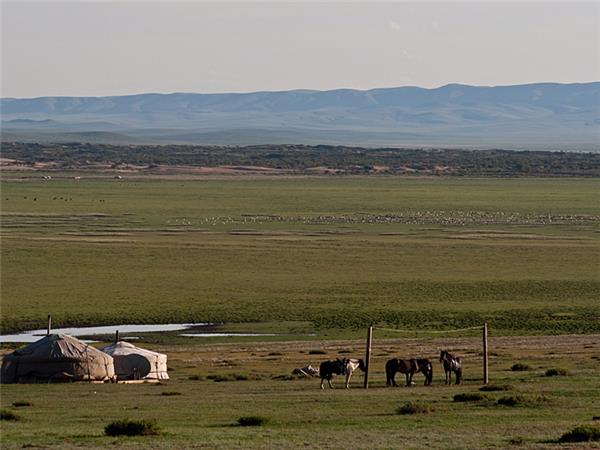 Discover the remote Mongolian countryside
From £3949 - £4049 16 days including UK flights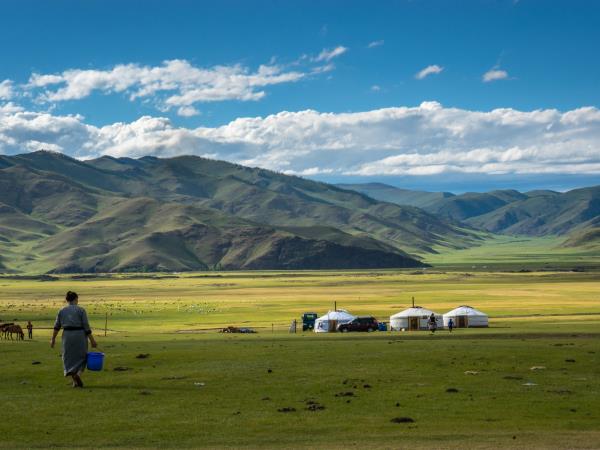 An insight into local life in spring time Mongolia
From US $2095 - US $2370 13 days excluding flights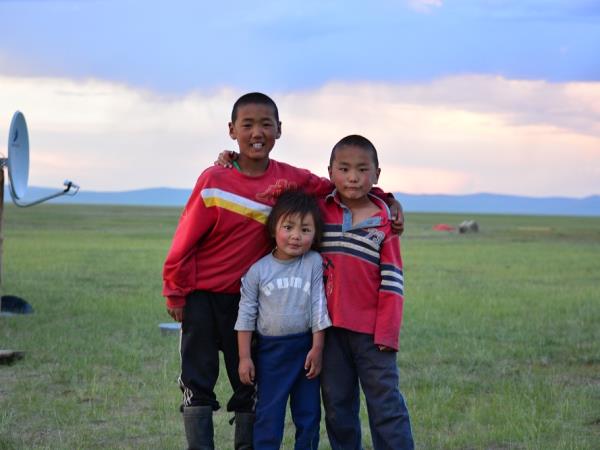 Journey through stunning Mongolia with your family
From £1750 - £2200 15 days excluding flights