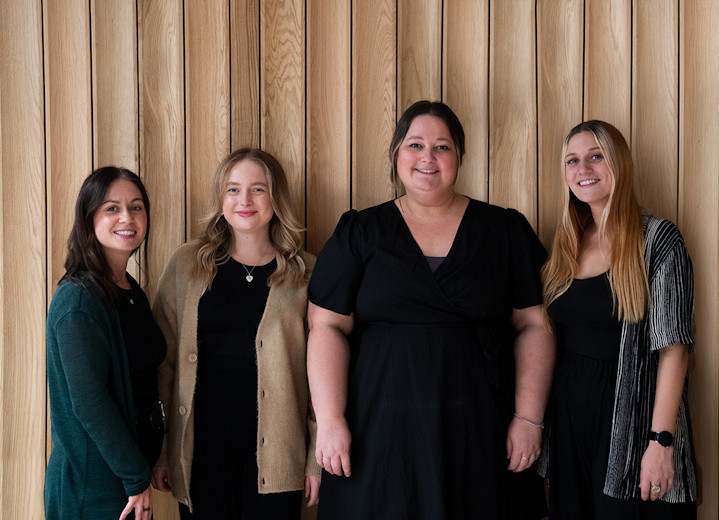 Departure information
This trip can be tailor made throughout the year to suit your requirements
Responsible tourism
Responsible tourism: Montenegro walking holidays, self guided
Environment
Most of our tours include the five National parks of Montenegro. Each of them features unique environments and rich ecological values, which require corresponding attitude from visitors. Lake Skadar, the biggest lake at the Balkan peninsula features a very rich bird fauna. In our multi-activity and family tours we offer bird watching with kayaks. These tours are guided by bird protection activists, who are supported by our programms.
We avoid using off-road jeep transfers, since some areas do have a very fragile soil surface. Anyhow we believe in the first line that our feet can take us everywhere. In order to avoid empty transfer kilometers we cooperate with transport providers, who are closest to a starting or pick up point of our tours. We include public transport in our tours where applicable. Eg. transfer by train form the coastline to the north of Montenegro saves 115km on the road.
In general we use almost no printed marketing material. To present our company and products we use tablets. The design works for our website is done by local creatives.
We encourage our guests to use re-fillable waterbottles, since tab water is drinkable in Montenegro.
Community
While including as many local people to our tours and we hope to build a bridge between visitors and locals and create better understanding for all day life challenges in Montenegro. Even there is most of the time a huge language barrier, both sides enjoy the direct interaction
We highly value the knowledge and work of our business partners, who most all of them being considered as friends. Our local guides we usually recruit from the Northern parts of Montenegro, since this part of the country provides little opportunities for employment.
Food & produce: Culinary: an integral part of real understanding and enjoyment of a region or country is eating the local food.
This ensures that the local producers see how valuable their produce is, in terms of keeping farming traditions alive, which on one side ensures a maintained landscape, which is on the other side the base for rural tourism. We encourage our guests to buy local produce for souvenirs eg. home made Rakija (spirit), honey products, artisan wines, olive oil products, etc.
We cooperate with farmer communities, which noticed that providing an insight to their daily life up in the mountains describes a special experience for guests. In return this interest in their lifestyle and the generated additional income contributes to make people to stay up in the mountains producing traditional dairy products and maintaining the landscape.
3 Reviews of Montenegro walking holidays, self guided
4.5 out of 5 stars
---
Reviewed on 14 May 2017 by Rosemary Cunniffe
1. What was the most memorable or exciting part of your holiday?

The wonderful walks amidst stunning and varying scenery. Montenegro has an abundance of natural beauty, high mountains, alpine walks, lovely coastline. Meeting a shepherd with his flock of sheep & herd of goats with their tinkling bells high up in the mountains one morning. A lovely, smiling man in his timeless pursuit...

We are medium level, experienced walkers and enjoyed the challenges presented by some of the walks. Meeting the helpful, our tour operators who were delightful people. They looked after us on this self-guided walking week.


2. What tips would you give other travellers booking this holiday?

Make sure you are well briefed on each walk & study details of individual trails. Challenges involved in some of the tricky descents are understated. Discuss
any questions with the tour operator.. We were concerned about one particularly long, steep uphill walk in the sun. We phoned Vlad & he suggested doing the walk in reverse so problem solved! We were driven to the top & walked down. Bring rain gear, serious walking boots and all the usual walking clothes. Our first walk was on April 29th and it bucketed rain for four hours. Rest of our time it was ideal walking weather.


3. Did you feel that your holiday benefited local people, reduced environmental impacts or supported conservation?

Yes, it did benefit local people.


4. Finally, how would you rate your holiday overall?

We really enjoyed our walking week in Montenegro. The walks were exhilarating. It was exciting to experience a very different European country. We would recommend this holiday.
---
Reviewed on 21 Jun 2016 by Magdalena B
1. What was the most memorable or exciting part of your holiday?

Hiking up and down Prutas in Durmitor was really amazing - it was challenging and highly rewarding. We felt really proud and happy. But it is hard to choose the most exciting experience - the views around the bay of Kotor were breath taking, the walk from Vranjak to the Biogradska lake was colourful and relaxing, rafting on Tara river was fun and the friendliness of local people touching.


2. What tips would you give other travellers booking this holiday?

Some hikes could be challenging for families with children and a good health condition is a must. Feel free to share your concerns and wishes with the holiday provider, they have been very helpful and flexible with what we asked for, including last minutes changes because of stormy weather. It is good to have a day or two planned for other activities than hiking - for us this
was rafting on Tara river or a day on the Buljarica beach close to Petrovac. It is necessary to be able to read the map on the self-guided walks, event though the tracks are mostly well marked. Be prepared for all kinds of weather! In mid-June,
we had temperatures from 16 to 34 degrees. If you have doubts do not worry too much and go for this holiday - with the country alone, the services of the holiday provider and an open mind, you are sure to have a great, great time.


3. Did you feel that your holiday benefited local people, reduced environmental impacts or supported conservation?

We hope so because this was indeed our intention. The proposed itinerary included public transport transfers, by bus and train, where possible. We mostly stayed in small hotels, including a mountain hut. We ate vegetarian food, reached out and supported local people as much as possible. Sustainable tourism also means to us that you travel with an open mind, respect and patience, thriving to contribute to the livelihoods of small local businesses and being thankful for any new experience on the way. We would have wished for more public transport transfers, or local driving arrangements, instead of taxis.


4. Finally, how would you rate your holiday overall?

This holiday has been the most wonderful and amazing experience. Every corner you turn in Montenegro is just beautiful, fairy-tale beautiful, and we left thinking there must be another travel to this country (maybe for the autumn colours?). The holiday provider has been very reliable, helpful and flexible, and every person we came in contact with through the agency, before or during our holiday, has been friendly, honest and welcoming. They were just a call away, open to our wishes for the itinerary and the changes that we made, sometimes on the same day, were never a problem. At no point during this travel
we felt unsafe or nervous, quite the contrary. We gained lots of inspiration, energy and beautiful memories. One of our best holidays. Warmly recommended!
---
Reviewed on 10 Sep 2015 by Andrew Thomson
1. What was the most memorable or exciting part of your holiday?

The walk to Crvena Greda in Durmitor National Park and the one from Eco-Katun Vranjak via Goles to Biogradsko Jezero.
These were fabulous walks, with varied landscape and conditions, stunning views. Very few other people: we felt we had the mountains to ourselves.


2. What tips would you give other travellers booking this holiday?

Do it! We wanted to walk every day and our made-to-measure itinerary included 5-8 hours walking per day, apart from the day rafting in the Tara canyon, which was actually a good break in the middle of the week. If you want less walking, do a day's kayaking on Lake Skadar, which we left out. Make sure to include at least one night staying in a Katun. We were in Vranjak. We would also recommend flying to and from Dubrovnik. This allows you to visit the Ostrog monastery on the way to Durmitor and the journey is not that long (though there can be delays at the frontiers).And of course visiting Dubrovnik is
a must. We found that the local map provided for Durmitor was sufficiently detailed to allow us to improvise and deviate at times from the prescribed walks. You will have to be reasonably fit to do the walks we did, since there are quite some height differences and the terrain was occasionally tricky. I went on long walks during the two weeks before going to Montenegro to get my legs and lungs in shape.


3. Did you feel that your holiday benefited local people, reduced environmental impacts or supported conservation?

The company who organised our holiday is a small family company and uses local people (drivers, guides, accommodation providers, etc). We found all the people friendly, helpful and, above all, knowledgeable. Staying in
a Katun and having a lunch at the farm in Goles will have helped the locals. And our stay hopefully generally benefited the Montenegran economy. They have invested in good infrastructure: roads are good, hotels, etc. and we had the impression that these should be more used by visitors. As for environmental impact, since we were on foot for the majority of the time, we hopefully helped by not being in motorised transport. Also we were almost always eating locally sourced food. The generally well-marked walking routes help to control where humans go in the vast tracts of unspoiled nature.


4. Finally, how would you rate your holiday overall?

Really great. The holiday providers were very responsive to our needs and wishes and it was no problem to make some adjustments we requested subsequent to the initial booking (we had originally indicated we would fly to Podgorica and then changed to Dubrovnik - where we found Vlado waiting for us on arrival). Organisation was faultless throughout, including the important feature of transporting our luggage. The company was very reliable and provided us with equipment such as maps, local mobile phone and GPS (which we didn't in fact need to use). Our only observation is that we felt that the written descriptions provided of the walks could have been more detailed, in particular giving more information on which parts are difficult or exposed (I had the Rother Wanderfόhrer with me, which in my view provided the right level of detail). The week that the company arranged for us was extremely enjoyable, varied and interesting and allowed us a real insight into this wonderful country.
---
Popular similar holidays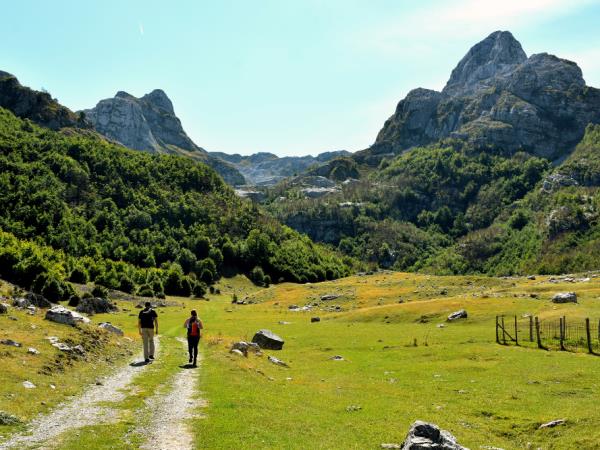 Guided walking holiday in stupendous Montenegro
From £745 7 days excluding flights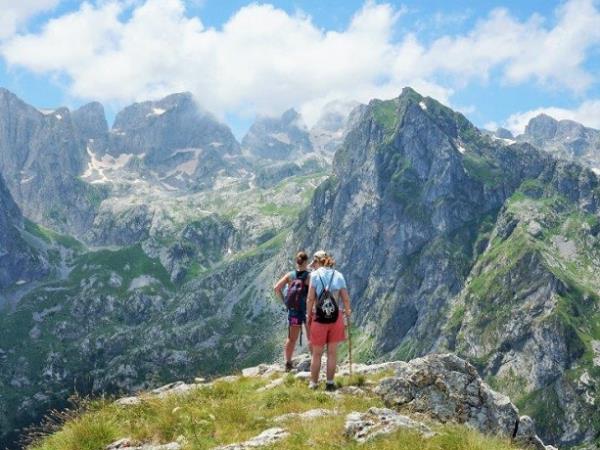 Most exciting and beautiful hikes in one unique expedition
From €999 - €1119 9 days excluding flights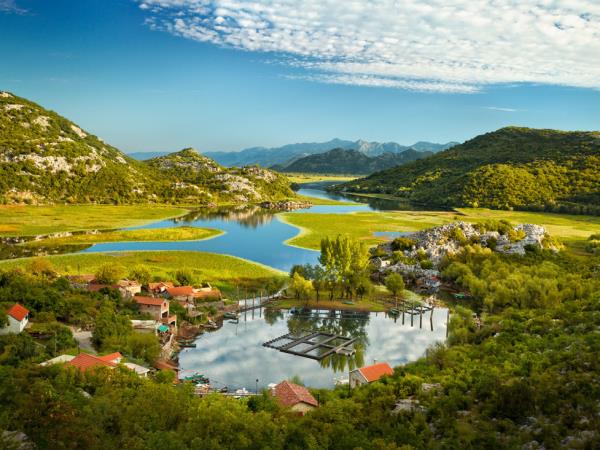 Self guided coastal walking holiday in beautiful Montenegro
From £490 8 days excluding flights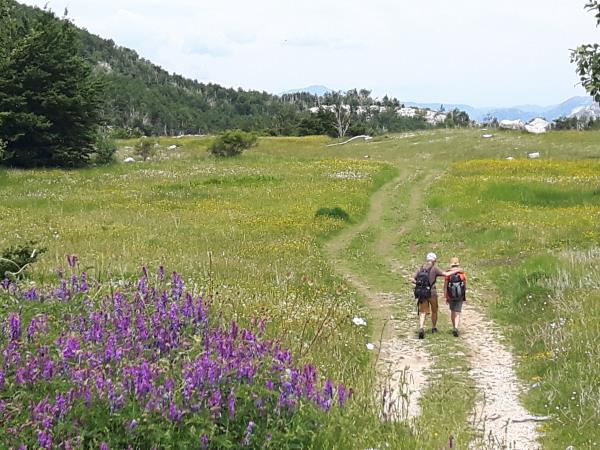 Bike, hike and paddle in Croatia, Bosnia-Herzegovina, Montenegro
From €1205 7 days excluding flights