"This two-week small group tour of Jordan and Egypt offers an enthralling itinerary packed with must-see highlights such as Petra and the Great Pyramids of Giza. And what's more, it offers superb value, ideal for travellers on a budget. "
Highlights
Amman | Jerash | Umayyad Palace | King's Highway | Petra | Wadi Rum | Overnight in a Bedouin camp | Desert jeep safari | Dead Sea swim | Cairo | Egyptian Museum | Pyramids of Giza | Sphinx | Aswan | Temple of Philae | Abu Simbel | Nile felucca cruise | Kom Ombo | Edfu | Luxor Temple | Valley of the Kings | Karnak Temple | Colossi of Memnon |
Description of Jordan & Egypt holiday on a shoestring
For those that have always dreamt of exploring the historic treasures of Jordan and Egypt, but always found the cost prohibitive, now comes this exceptional tour designed for those with much to see but a smaller budget. You'll visit many of the key landmarks across both countries, with optional activities available too, and come away with enough memories to last two lifetimes.
You'll begin in Jordan, with time to settle in mingled with exploration of key sites including the 6000-seat Roman theatre, still in use today, and the ancient hilltop ruins of Jerash outside Amman, its temples, baths, fountains and theatres only recently unearthed from the desert sands.

Naturally, this tour includes a day at Jordan's most celebrated historic attraction – Petra. Reached over the scenic King's Highway, Petra is best-known for the dramatic Treasury hewn into the rock, but you'll also enjoy the experience of squeezing through the vast rock walls of the Siq to enter this ancient city. Leaving Petra after a fascinating tour, you'll enter the Wadi Rum, which once inspired T.E. Lawrence, for a fun jeep safari and a swim in the Dead Sea, as well as a night in a traditional Bedouin camp.

Flying to Cairo, the pace doesn't let up, as you tour the Egyptian Museum with a professional Egyptologist, before exploring the incredible Pyramids of Giza and the Sphinx just outside the capital. Afterwards, you'll be driven down to Aswan via the Temple of Philae, where you will board a charming felucca sailboat for a relaxed cruise along the Nile. Over the next few days, alternating between nights aboard the boat with its basic facilities and hotels, you'll pause to visit sites including the temples of Luxor and Karnak, Kom Ombo and the Valley of the Kings. As you travel, you can enhance your experience with optional activities such as a daytrip to Abu Simbel and a Nubian village, or a fantastic hot air balloon flight over Luxor.

Finish in Cairo, with a cultural show and the option to take a wander around the lively Khan-el-Khalili bazaar.

Note: This price does not include the flight from Amman to Cairo, as you can often purchase this more cost effectively as part of your main flight ticket. The operator will however be happy to arrange any international flights on request.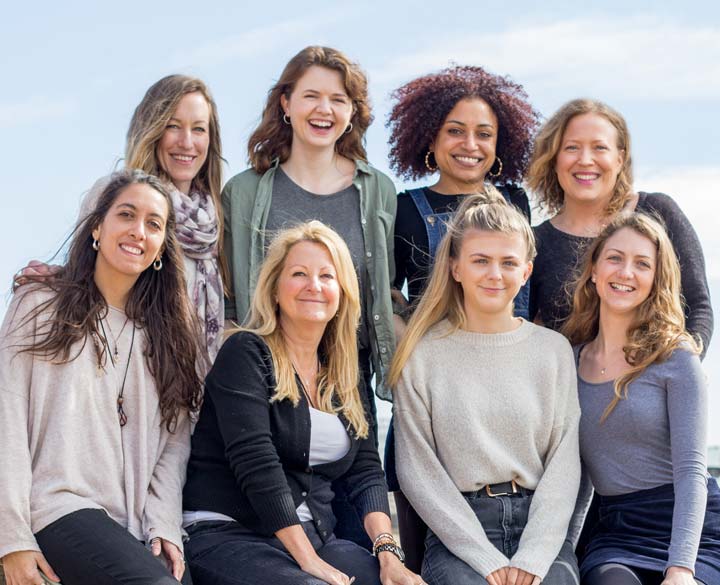 If you'd like to chat about this holiday or need some help finding one we're here to help.
Check dates, prices & availability
Responsible tourism
Responsible tourism: Jordan & Egypt holiday on a shoestring
Environment
We know that making the positive difference we aim to achieve will not be an easy task. However, our enthusiasm and commitment towards our travel responsibility mission is far stronger than any obstacles. We believe that in order to achieve any objective, the company has to have accurate policies and procedures for the employees and the guests to follow in order to reach our goal.
We have decided that the environment is a major component of any local community and any negative effect on the environment would directly have an impact on the lives of the inhabitants of the local community. Therefore, we have drawn up a strict environmental protection policy that all our employees and travelers have to abide by. For example, we recycle empty ink cartridges, as well as the usual materials.
Egypt is already know as a country with excessive waste by the locals and we encourage all travelers to not follow this by throwing their trash in inappropriate places. Our bus drivers have an arrangement with travelers to leave their empty food wrappers and water bottles in the bus where they will collect it afterwards and dispose of it in an appropriate manner.
We implemented a facilities boat for the use of all felucca tours. This enables the travelers to get on the boat for toilet use. Through this initiative, we completely eliminate stopping on the banks of the Nile for toilet stops in the fields, helping to keep all waste in one place where it can be disposed of properly, and also using less fuel for stops.
On this trip we also make use of the most environmentally positive forms of transportation between the two countries.
For us, Responsible Travel is the only way to travel.
Community
Throughout our long tourism business journey, exceeding 15 years of travel operation in the Middle East, we have succeeded in establishing strong links with the communities we are dealing with in the host destinations.
We believe that the Responsible Travel concept has to be a two-way strategy with both the travelers and the local community gaining benefits. We benefit the local communities we visit using a wide scope of activities that have a positive impact on the local economy, directly by donating money to charity organizations, financially supporting some local communities and by recruiting employees who belonging to the local community. We encourage our guests to buy local products and make use of services that people local community offer. We help indirectly through capacity building projects we implement with our employees and through the experiences and culture exchanges that take place between the locals and the travelers during our tours.
We promise to support the local community of every destination we take our travelers to. We will do this by employing local guides, using local handicraft shops and recommend shops to our travelers so that their holiday spending contributes to the people of that country.
We have also considered the social aspect of the local community and how to respect the customs and traditions of the inhabitants helping us operate our tours. We always provide our guests with all the information needed to understand the community they are visiting and we create valuable opportunities for the travelers and the locals to mingle and exchange ideas and thoughts.
The first objective is to operate our tours in the most perfect way possible. Our second objective, but not second in importance, is to benefit the local community, protect the environment, and have a positive social impact on the inhabitants living in our host destinations. One of the ways of doing this is to inform and educate our travelers on the cultures of the destinations. By doing this we aim to create a form of respect between the travelers and the local citizens who they will face along their tour.
We attempt to accommodate clients in our own hotels which will allow us to not only provide work to our own staff, but also have the bargaining power to provide clients with the best rates.
We educate all our staff on the real life situations of each destination. Sales consultants will use this information to inform potential travelers of the correct information and threats that they may face. By creating long lasting relationships with our local ground handlers, we are able to establish what needs the community has and through their information we can inform our travelers what they can contribute to the local community from their home countries.
Tipping is a custom in Egypt and more than that, people who provide services as waiters, bell boys and representatives rely on tips as their only means of topping up a very low income. We encourage and explain to our travelers that they should consider this when people provide them with a decent service.
Popular similar holidays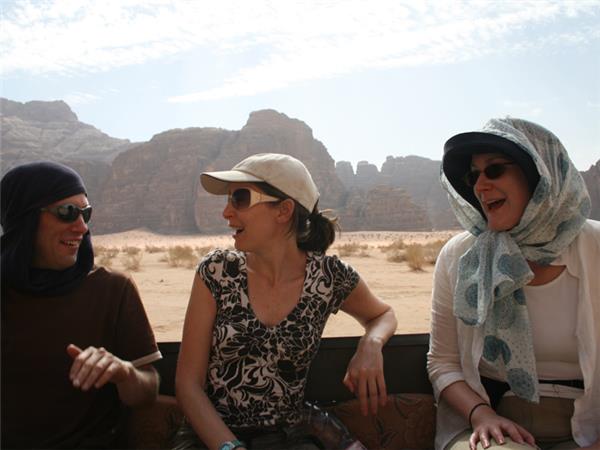 A week to explore the spectacular sites and scenery of Jordan
From £1549 - £1849 9 days including UK flights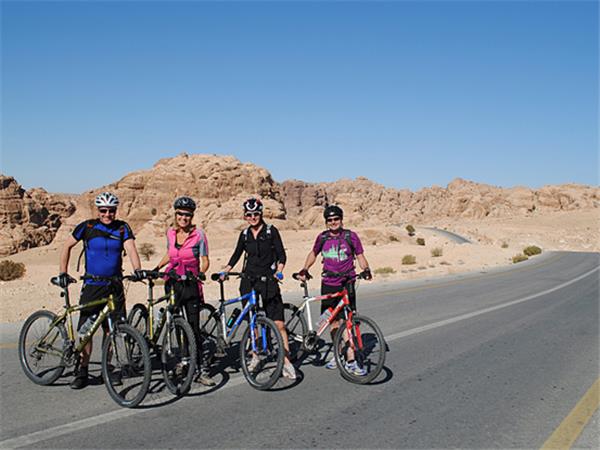 Cycling trip through stunning desert scenery
From £1699 - £1879 9 days including UK flights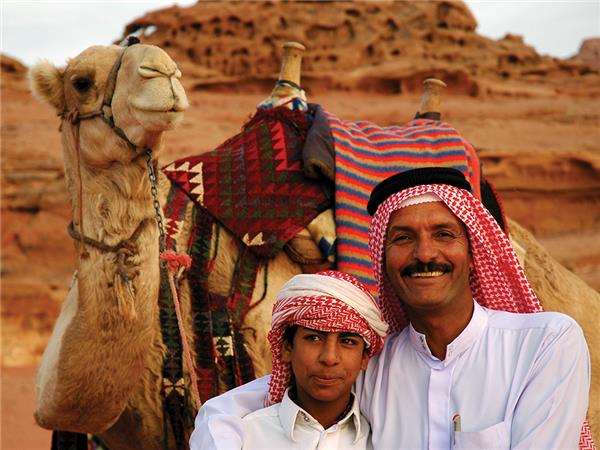 Visit Jordan from cities to mystic desert landscapes
From £700 - £1000 8 days excluding flights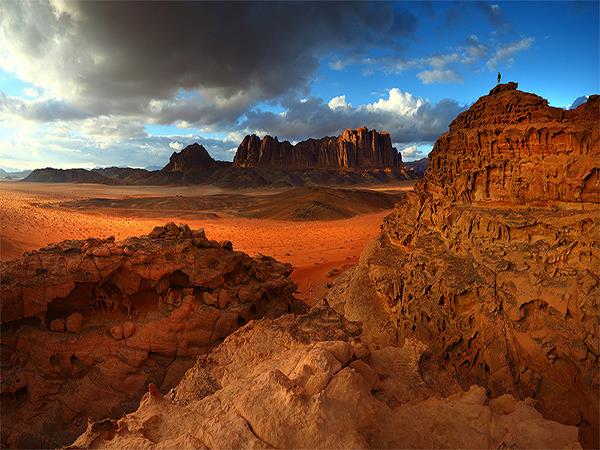 Private tour of Jordan's dramatic scenic contrasts
From £1295 9 days excluding flights