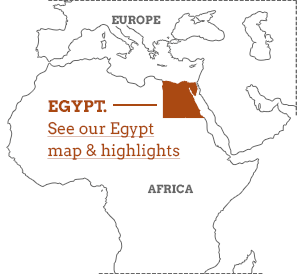 Egypt's ancient landmarks possess a near-mythical quality, and our holidays help preserve them so that future generations can wonder over them as well. Our ever-popular Nile cruises go to places like Aswan and Luxor, using only small ships or feluccas which reduce pollution and crowding – and which mean a more relaxed experience for you. And whether touring the Pyramids of Giza or Nubian villages, our partners use expert local guides adept at explaining customs and traditions, and putting the 'story' into the history. Families diving in the Red Sea, meanwhile, stay at eco-friendly resorts where instructors prioritise the well-being of the reefs.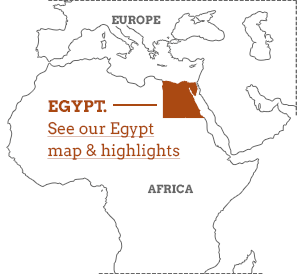 Our top Egypt holidays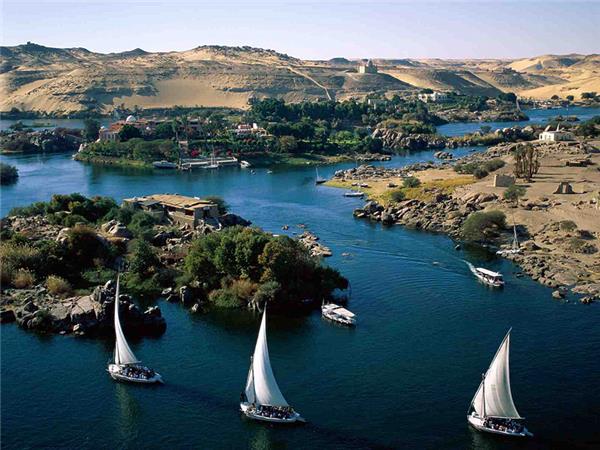 9 days
inc UK flights
Discover ancient temples & tombs & travel by Nile cruise boat
Small group
2023: 28 Oct, 18 Nov, 9 Dec, 2024: 6 Jan, 13 Jan, 20 Jan, 10 Feb, 17 Feb, 24 Feb, 2 Mar, 16 Mar, 30 Mar, 6 Apr, 13 Apr, 27 Apr, 4 May, 25 May, 21 Sep, 28 Sep, 5 Oct, 12 Oct, 19 Oct, 26 Oct, 2 Nov, 9 Nov, 23 Nov, 30 Nov, 7 Dec, 21 Dec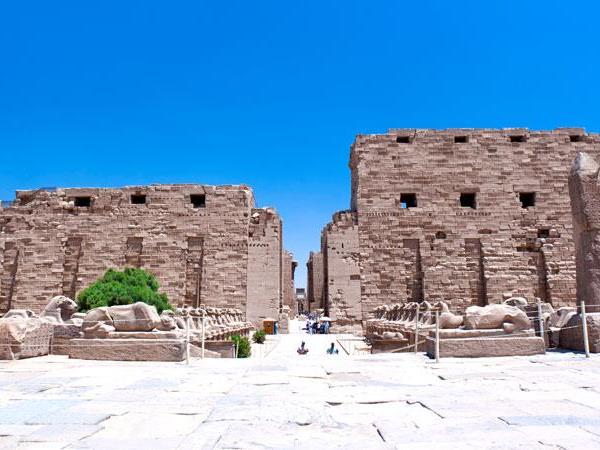 10 days
ex flights
Culture, history and beaches of Egypt
Small group
2023: 14 Oct, 28 Oct, 11 Nov, 25 Nov, 9 Dec, 23 Dec, 2024: 13 Jan, 27 Jan, 10 Feb, 24 Feb, 9 Mar, 23 Mar, 6 Apr, 20 Apr, 4 May, 18 May, 1 Jun, 15 Jun, 29 Jun, 13 Jul, 27 Jul, 10 Aug, 24 Aug, 7 Sep, 21 Sep, 28 Sep, 5 Oct, 19 Oct, 2 Nov, 16 Nov, 30 Nov, 14 Dec, 28 Dec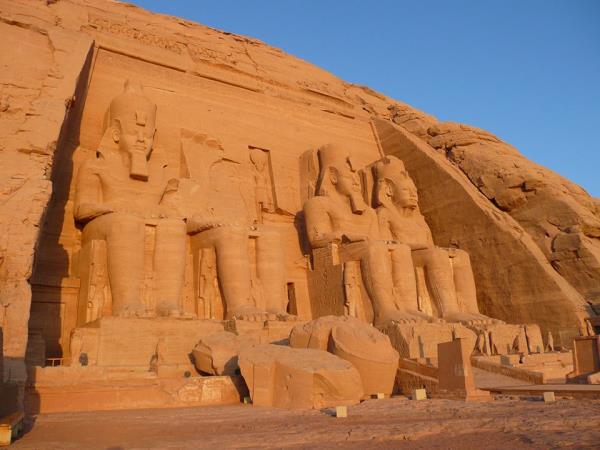 12 days
ex flights
Cairo, Giza, Luxor & Aswan Nile Cruise & Red Sea Holiday
History & ancient culture in Egypt
Egypt is the cradle of more than 5,000 years of history and culture, a sophisticated civilisation far older than those of Greece and Rome. Through its ancient temples, monuments and tombs you can trace the stories of Egypt's pharaohs, their people and their gods. There are staggering architectural achievements, too, from the pyramids to the amazing project to save Abu Simbel from flooding. But it's not all dusty museums and dark chambers lined with hieroglyphics – Egyptian history and culture really come to life when you're visiting Nubian villages or exploring Luxor Temple at sunset, illuminated by the famous light show.
Luxor & Valley of the Kings
An intriguing blend of ancient and modern, the Luxor area has been settled since Homer's time. Luxor Temple occupies the centre of the city, while the vast Temple of Karnak, one of the largest religious complexes in the world, stands in the desert just outside. Luxor is split by the Nile, and on the river's west bank is the labyrinthine Valley of the Kings, where many of Egypt's best-known rulers were entombed, including Ramses II and Tutankhamun. Often referred to as 'the world's greatest open-air museum', many of
Luxor and the Valley of the Kings'
secrets remain buried and undiscovered.
Pyramids of Giza & the Sphinx
The most iconic symbol of Egypt, and among the most recognisable monuments on Earth, the
Pyramids of Giza
would be a stunning feat of architecture and engineering today, let alone when they were actually built, nearly 5,000 years ago. Testament to the phenomenal drive and organisational skills of the ancient Egyptians, the three Giza pyramids stand just outside Cairo, and are joined by dozens more in the surrounding desert, as well as the enigmatic Sphinx. This huge limestone statue has the body of a lion and the head of a man, though no-one knows where its nose has got to.
Nile cruise holidays in Egypt
Victorian tourists sailing between the monuments along the banks of the Nile in bygone days were following in the oar-strokes of Julius Caesar and Cleopatra.
Nile cruises
can still be as sedate, opulent and romantic today, so long as you stick to small ships rather than the floating resorts that pollute the river and swamp the ancient sites. Sail-powered feluccas are a traditional and completely eco-friendly way to sail the Nile – although your progress is reliant on the wind. Cruises of up to a week between Luxor and Aswan usually encompass Edfu, Kom Ombo and Abu Simbel.
Family holidays in Egypt
Funny thing about kids – sit them in front of a history textbook at home and they'll collapse with boredom. But dunk them into a historic setting such as the Pyramids of Giza or the temples of Luxor, and they'll be entranced. Whether it's cracking mummy jokes in the legendary Egyptian Museum of Cairo, enjoying the breeze in your hair as you sleep on deck with a felucca cruise on the Nile, or taking scuba diving lessons in the Red Sea,
Egypt family holidays
are out of school but still a class act.
Types of tours & holidays in Egypt
Even the best guidebooks can't beat the expert local guides who accompany
small group holidays
, bringing ancient history to life with enviable troves of knowledge.
Cultural holidays
naturally cover pyramids and pharaohs, but also offer insights through meals in Nubian homes and atmospheric overnight trains. Culture and history abound on
Nile cruising holidays
, with small ships and traditional feluccas plying the river between magnificent temples. For a different take on Egypt, Dahab is one of the best locations for
diving in the Red Sea
, with a seaside village feel and beautifully clear waters rich in marine life.
If you'd like to chat about Egypt or need help finding a holiday to suit you we're very happy to help.