"This family diving trip is a really fun and safe way to learn to dive in the safest of hands as well as giving your children the gift of diving which will stay with them for the rest of their lives."
Highlights
Enjoy the luxury of unrushed personalised guided diving to suit you. Tailored dives | Max 4 divers to one PADI instructor | PADI 5* gold palm, family-friendly resort | Daily beach breakfasts | Bars & restaurants of Dahab within easy reach | Options for boat safari, Ras Abu Galum national park visit, safaris organised upon request.
Description of Family scuba diving holidays for certified divers, Red Sea
So you are all divers already and would like to just dive together, as a family. For this we offer you your own PADI Instructor, as long as you are a family of 4+.
Join us for the ultimate, individually tailored Red Sea diving holiday where dives are scheduled to fit in with what you and your family want to do/experience. Our PADI instructors are selected based on the length of experience they have as well as their eco outlook; they will make sure you get the best out of your experience, spending time working on the areas that you wish to improve - from buoyancy and air consumption to building your confidence at depth.
We also offer several PADI course options, including the PADI Advance course, PADI specialities (including photography, night, and deep dives), PADI Rescue course and PADI EFR course which will teach you all the most important aspects of first aid. For our individually tailored dive holidays, you can let our instructors know which elements you are most interested in and they will focus on those.

Your base throughout your holiday will be a home from home, in our beautiful boutique family-run resort. We are on the beach of the famous Eel Garden site in Dahab, Red Sea. Just 10 minutes' walk from the restaurants and bars of the main bay of Dahab, we are close enough to enjoy the vibrant bustle but far enough away to enjoy the stars.

While staying with us, there are several accommodation options available within our grounds including sea-view rooms, garden chalets and two family and friends' suites. All rooms are fitted with air con, wet room style showers and include breakfast which can be enjoyed on the beach (we highly recommend trying the lemon sugar pancakes)! Our restaurant is open all day, serving freshly cooked local delicacies to satiate post-dive hunger.

All dive holidays can be supplemented with additional activities which we are more than happy to arrange. From boat safaris to explore un-spoilt reefs and expeditions to the remote national park of Ras Abu Galum to unforgettable candlelit Bedouin Dinners at the top of the Wadi where you'll get the chance to make fresh Bedouin bread and enjoy post dinner fireside games.

Please get in touch with us for the latest prices and flight advice.


If you would like some help or advice, or just want to discuss your ideas for your next trip, do give us a call.
Departure information
This is a year round destination and we tailor courses to suit your arrival times
Our top tip:
Don't worry about high temps in August - the wind and water will cool you down!
Trip type:
Family activity.
Activity level:
Moderate.
Accomm:
6 nights 5-star Gold Palm Resort.
Solos:
This is a family trip - rooms are based on two sharing.
Included:
Accommodation, transfers, PADI Open Water Course, bottled water.
Single use plastic-free:
We feel in many ways that scuba divers and even snorkellers are most aware of the impact of plastics on our oceans as they see the effects for themselves first-hand. We have been aware of the issue for quite some time and as such have put a number of plastic reduction and eradication schemes into place at our resort.
preserving food:
We use re-useable tubs for our food and try to use paper for preserving food stuffs. Glass pots are used for our jams and butter at breakfast and ceramic dishes for our ketchup.
Bags:
We provide cotton bags in guests' rooms for local shopping, so they can say 'no' to plastic shopping bags. We also use these and cardboard boxes to transport the shopping we do for the club.
Tea & coffee:
Our rooms also feature a coffee and tea making tray without any plastic in sight. We offer coffee in a jar and a carton of milk, rather than the single use plastic pots.
Straws:
We have been plastic straw-free for more than 3 years now. We have also persuaded many cafés and restaurants in Dahab to follow suit and go 'straw free' too….and our 3 kids 11,14,19 are all committed to this and regularly make sure the cafes are on track.
Water bottles:
We use glass bottles with purified, filtered water throughout our club. Glass re-fillable water bottles are provided in the guests rooms and we have water stations available 24 hours a day for re-filling. We do ask guests to bring their own re-fillable water bottles for their own personal use but do also sell vacuum cooler bottles 500 ml if they forget or don't have any. Even our restaurant will only sell water from glass bottles and we also provide a fill up service for a small fee, for guests not staying with us.
Rubbish:
As well as picking up rubbish whenever we see it, in or out of the water, we also are heavily involved in many local schemes to improve Dahab. One of these, 'Plastic Free Planet', is run by a Sea Shepherd member and involves the local kids being paid to pick up rubbish. This scheme means that the kids who would have been fishing for money are now employed to pick up rubbish. This raises awareness of the problem with the next generation as well as keeping the beaches super clean.
Education:
We continue to look for ways to reduce our impact on the environment, both with reduced plastic use as well as energy saving techniques. Our biggest goal alongside these is to raise awareness, not only amongst guests, but also our team who are both Egyptian and Bedouins….and the effect of this growing awareness is starting to show.
Change Making:
In response to Responsible Travel's call to reduce no single use plastics, we conducted some research and are pleased to say that we have managed to eradicate plastic drinking bottles at our resort. We now provide glass water bottles both in the guest rooms and our restaurant, have re-fillable steel bottles for sale and offer refill stations throughout our club.
Responsible tourism
Responsible tourism: Family scuba diving holidays for certified divers, Red Sea
Environment
We have implemented many ideas to avoid plastics...especially the dreaded single use plastics and look for every opportunity to reduce or even eradicate our footprint and also from our guests too.
We have managed to STOP using plastic water bottles! This is huge as the impact of literally millions of single use water bottles is a worldwide problem. We now provide both glass bottles in the guests rooms as well as only providing water in glass bottles for our outside guests. We offer a free re-fill for any guests and a small cost for outside guests...any profit goes back into supplying more water stations.
All our left over vegetables and trimmings are fed to our own goats and rabbits. We encourage environmental behavior via some recommendations posted in the rooms e.g. reduced use of Air Con systems and ask customers to limit the temperature and to switch them off when not using the room; otherwise we will turn them off when the guests are out. We provide cotton shopping bags to all our guests to reduce plastic bag use. These bags are also used by our team when shopping for groceries.
All watering of our garden is done with recycled water from the dive rinse pool. We use fish, line caught, in deep sustainable waters only. We post environment advice in all our rooms of how to reduce your impact on the environment whilst you are here in Dahab. For example shorter showers, re-chargers not plugged in.
We strive to 'make a difference' to the environment with our diving. With a MAX ratio of 4-1 divers to guide, this is possible as it means that we can control our guest divers and improve on buoyancy techniques to help them make sure they do no damage to the precious reefs, thus dramatically reducing the impact our guest divers have on the reef.
All our instructors are aware of the importance of protecting the reef and they habitually remove rubbish from underwater during every dive, if they see any. This doubles the effect as customers see us taking care of the environment and follow suit.
We believe you will come as a guest and leave as a much more relaxed, confident diver, better informed, more responsible, and more environmentally aware diver.
Community
We are proud to be member of Responsible Travel and take our role as vacation providers in this precious area very seriously.
We employ Egyptian, Bedouin and Nubian workers as our full time team here. Local Bedouins run our dive cars, Camel Safaris and all the trips we do. We consider our Bedouin friends to be an extension of our family.
All 3 of our children, born here in Dahab, appreciate how precious this environment is and as they are bi-lingual, are able to chat to the locals about why it is wrong to fish, why not to throw rubbish in the sea etc and is very effective coming from a kid.
Dahab is an amzming preciuos place which has increased in size over the years. We have been here for 17 years and work hard to help retain it's beauty.
21 Reviews of Family scuba diving holidays for certified divers, Red Sea
---
Popular similar holidays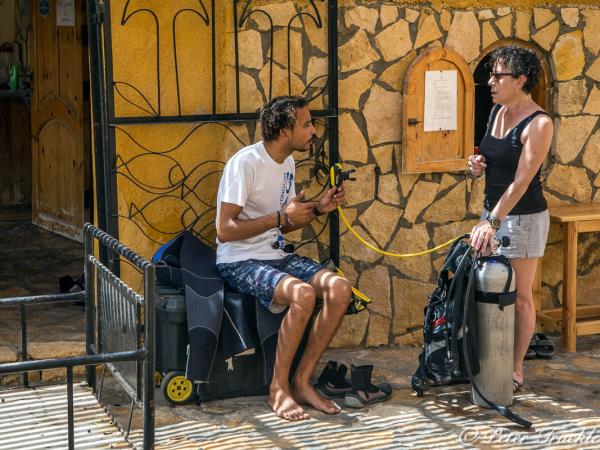 Learn to dive, safely, in the warm waters of the Red Sea
From £630 7 days excluding flights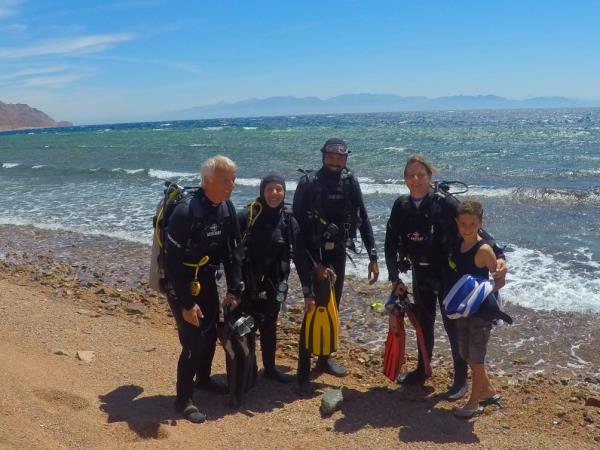 Enjoy the amazing shore diving in Dahab, with our 4-1 max
From £540 7 days excluding flights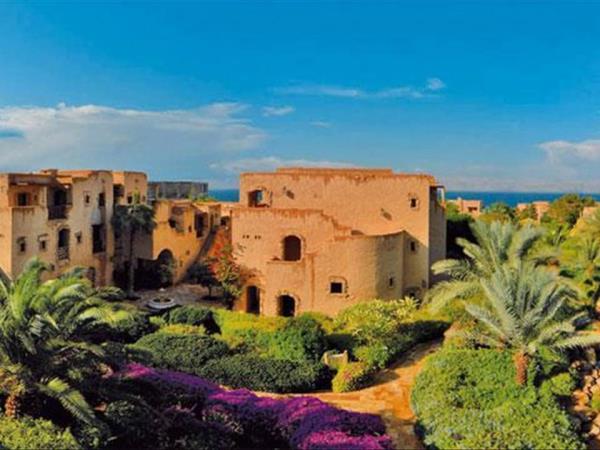 Dive the Red Sea with your own yacht and crew
From US $1975 8 days excluding flights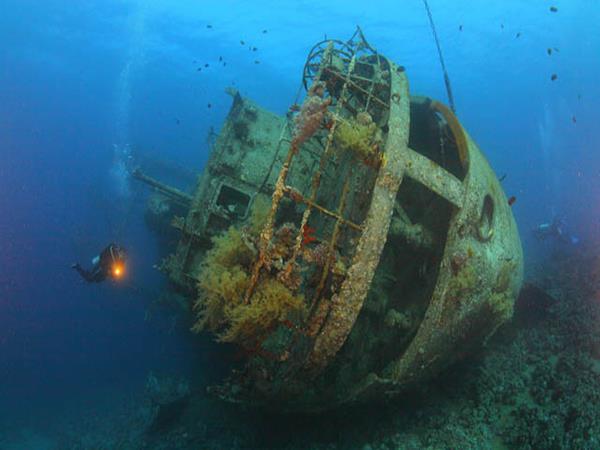 Jordan's Red Sea Diving and the Wonders of Petra
From £1250 9 days excluding flights