"Accompanied by a private driver-guide, you'll experience Oman in all its diversity, covering everything from deserts to mountains, ruined cities to islands"
Highlights
Muscat | Musandam | fjords | Telegraph Island | dhow sailing | Nizwa | Al Hamra | Jabrin Fort | Oman's "Grand Canyon" | Wahiba Sands | Wadi Bani Khaled oasis | turtle watching | ruined city at Khor Rori Creek | Qara Mountains | Salahlah
Description of Oman highlights tour
Over the course of 12 days this Oman highlights tour covers the length and breadth of the country. From the dramatic fjords in the north to the golden dunes of Wahiba Sands and the fertile plains around Salalah in the south, Oman is bursting with juxtaposing scenery and diverse cultural traditions. A local English-speaking driver-guide will escort you throughout your trip and help you learn more about the country and its rich history.

Your tour starts in the beautiful city of Muscat and you'll have time to explore the key sights, like the stunning Grand Mosque, before moving on. You'll then journey to the north of the country where dramatic fjords are bordered by towering mountains. You'll swim with dolphins at the famous Telegraph Island and explore the hidden villages and inlets by traditional dhow (boat).

You'll then head inland to the arid mountains around Nizwa, climb heady heights to witness gorges that rival the Grand Canyon and watch the sunset from your luxurious mountaintop hotel. There is 4x4 driving to be experienced in the towering dunes at Wahiba Sands and you won't want to miss watching the turtles make their early morning way to sea.

Committed to the protection of the beautiful Giant Green Turtle (Cheloniamydas), Raz Al Jinz Turtle Reserve and Scientific Centre is a must-visit on any Oman itinerary. Situated on the east coast, just 30 minutes from the coastal town of Sur, the centre offers a unique eco-tourism experience and an unparalleled encounter with sea turtles.

Your journey finishes in the south of the country in Salalah and its beautiful surrounding villages. You'll see cavernous sink holes, a village perched on a cliff edge and lush, fertile land growing exotic fruits and vegetables. There is plenty of time to take advantage of the buzzing Souks (markets) and ancient towns and villages you'll stop at along the way.

You'll fly home with incredible photographs, wonderful memories and a resolution to return to Oman for your next adventure.
Day-by-day experiences
| | |
| --- | --- |
| Day 1: | On arrival at Muscat Airport you will be met by your driver-guide and transferred to your hotel. For the rest of the day simply relax and explore the miles of beautiful sandy beaches, landscaped gardens and all the facilities the hotel has to offer. |
| Day 2: | After breakfast, it's time to explore Muscat. You'll visit the glorious Grand Mosque and the Bait Al Zubair (natural history) museum for your first taste of Oman's rich history. There's the old town and walled city to explore and 16th century Portuguese and Jalali Forts. In the afternoon it's time for some shopping at the vibrant Muttrah Souq. You'll find exotic spices, traditional coffee pots and wonderful Omani Khanjars. |
| Day 3: | You will be collected from your hotel for your flight to Musandam. Enjoy the incredible view as you weave among the volcanic mountains of the northern peninsular. On arrival, you will be driven up to 2,087m to experience the panoramic views of the fjords. |
| Day 4: | Today you will have a chance to explore the fjords and the famous Telegraph Island. Marvel at how the mountains dramatically meet the sea from the decks of a 'dhow'. You'll sail to inlets, concealed villages and peaceful beaches plus there's snorkelling equipment on board if you'd like to take a dip in the calm waters. If you're lucky, when you stop at Telegraph Island you might see (or swim) with dolphins and thousands of colourful fish. |
| Day 5: | A short flight takes you back to Muscat where your driver-guide will escort you into Oman's desert-like interior to Nizwa. Nizwa is one of the largest cities in Oman and its prominent Fort in the centre is a wonderful site to visit. You'll enjoy lunch in a local restaurant before continuing to Al Hamra where houses over 300 years old are still standing. From there, you will continue into the mountains to check into your hotel to watch as the sun sets over the mountains. |
| Day 6 | Enjoy a packed day of sight-seeing starting with a visit to the 17th century Jabrin Fort with its intricate ceilings, plasterwork and carved beams. You'll then head to Bahla, famous for its pottery, before heading deeper into the mountains up to a height of 3,000m for breathtaking views of Oman's 'Grand Canyon'. |
| Day 7: | The falaj water system is an ancient but extremely efficient system of bringing water down from the mountains to the towns, and Misfah is one of the best villages to see it in action. You will then head into the desert to Wahiba Sands where you will experience the thrill of driving a 4x4 over the huge sand dunes. |
| Day 8: | After breakfast you will head to the tropical oasis of Wadi Bani Khaled. Take a swim in the crystal clear natural pools before heading to Sur, a fishing village and home to the ancient Dhow boatyards. After lunch in a local restaurant you will continue your drive to Ras Al Jinz where you will check into your hotel. |
| Day 9: | There's an early start to today and with very good reason - head to the beach to watch the turtles make their way to the sea for a wonderfully memorable morning. After breakfast (and a coffee) you'll take the coastal route past the Hajar Mountains to see the huge sinkhole at Quriya. You'll also stop off at Wadi Shaab, a narrow gorge where where houses are precariously built into the cliff. Your final stop is the airport for your onwards flight to Salalah. |
| Day 10: | Today's sightseeing includes the fishing village of Taga, the ruined city at Khor Rori Creek, the 9th century frankincense capital, Mirbat, and Bin Ali's tomb. You will also enjoy incredible views of Oman's changing countryside - from vast sweeping plains, towering mountains and lush pastureland as you head to Mughsail. Here, huge limestone blow holes funnel the water high into the sky. You'll also need a strong stomach as you take on the Hairpin Bend Road high in the mountains. You'll stop at a wadi and a bird sanctuary on the way. Plus, you're in prime frankincense country now - the trees which dot the landscape are responsible for some of the finest frankincense in the world. |
| Day 11: | Another full day today starts with a tour of the impressive Qara Mountains and Job's Tomb, plus the frankincense road to Yemen. After lunch in Salalah, you'll visit the natural springs, tropical plants and herds of camels in Dhofar. You'll also visit the ruin of Queen Sheba's port city beside its beautiful natural harbour. You'll spend the afternoon among coconut groves, banana trees and papayas as you enjoy a visit to the 'garden city of the south'. There are vibrant souks to explore so don't forget to buy some top quality frankincense while you're there. Plus you'll see the magnificent summer residence of His Majesty Sultan Qaboos. |
| Day 12: | On your last day you will be collected from your hotel and transferred to Salalah airport. From here you will fly back to Muscat for your onwards flight home. |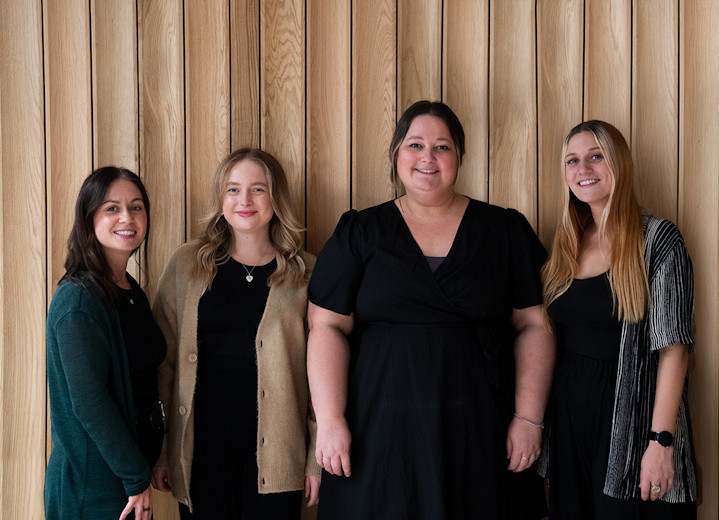 Departure information
This trip can be tailor made throughout the year to suit your requirements
Responsible tourism
Oman highlights tour
Carbon reduction
Your holiday will help support local people and conservation. We must also reduce CO2. Learn about the CO2 emissions of this holiday and how to reduce them.
Environment
This tour visits the Ras Al Jinz beach, one of the largest nesting areas for green turtles in the Indian Ocean. Committed to the protection of the beautiful Giant Green Turtle (Cheloniamydas), Raz Al Jinz Turtle Reserve and Scientific Centre is a must-visit on any Oman itinerary.

Situated on the east coast, just 30 minutes from the coastal town of Sur, the centre offers a unique eco-tourism experience and an unparalleled encounter with sea turtles. The reserve also houses numerous archaeological sites and excavations. The reserve works closely with the Ministry of Environment and Climate Affairs to help educate both locals and visitors to the area about the importance of protecting this majestic species. Visitors are encouraged to donate during their visit to support the work of the reserve.

The total protected area is 120km with a 45km of coastline, extending for 1km into the sea. The Ras Al Jinz Scientific and Visitors Centre offers a unique Ecotourism experience – an unparalleled encounter with sea turtles. It also houses a research library and research facilities for marine biology and archaeology promoting social responsibility and sound environmental practices. Access to the beach is controlled by the authorities to protect the turtles. While the reserve cannot protect the turtles from natural predators such as wild foxes or seagulls, it provides a safe, clean beach free from human disturbance, rubbish, artificial light (such as tourist photography) and vehicles to allow the turtles their best chance at nesting and hatching.

Today, over 275 beaches along the Omani coastline - from Musandam in the north to Dhofar in the south - now shelter the turtles during the summer breeding season and tourism is strictly monitored through the issuing of permits. Wardens also escort visitors to the beach at 9.30 in the evening, where they watch the turtles come ashore. These guided night-time excursions to view the turtles help to fund the venture and allow visitors a small glimpse into the struggles of one of the largest concentrations of the Giant Green Turtle in Oman. There is also an interactive museum where you can learn about the other species of turtle to nest on the beaches, research laboratories and a purpose-built eco-lodge where you can stay the night.

Offering a once in a lifetime opportunity, The Ras Al Jinz Scientific & Visitors Centre provides controlled beachfront access to turtles laying their eggs and the struggle of young hatchlings as they make a desperate journey across the sands to reach the relative safety of the seas.

Whilst on tour we encourage exploration on foot as well as by boat - for example on Telegraph Island where you will sail to inlets, concealed villages and peaceful beaches on a dhow. There's snorkelling equipment on board and guides will be on hand to help guests explore the magical waters responsibly.

You'll get the chance to experience the varied landscapes of Oman on this trip - from towering mountains and lush pastureland as you head to Mughsail to fragile interior desert, we take care to travel as lightly as possible through all these places and accommodation in a traditional tented camp ensures that the environment is preserved for future generations as we leave no trace.
Community
This trip visits several local communities in the Wahiba Sands Desert allowing clients to purchase handicrafts made by the locals. Any money from the sale of the handicrafts helps the local Bedouins to support their families.

Local Bedouin guides are hired to explain their way of life to clients on parts of this tour. This enables them to earn a regular living from the visiting tourists.

The Wahiba desert camp, 1000 Nights Camp, is locally owned and employs local people to help run it. It is furnished and decorated using regional furniture and materials and provides locally sourced food and traditional entertainment to help support the local community.

There is no electricity at the camp with no light pollution or sound pollution as the camp uses natural resources to blend in with the environment. All waste from the campsites is taken away and recycled. There is no evidence left of any travellers staying in the desert.

Although there is a certain amount of flying on this holiday, we feel it necessary to access remote, off the beaten track locations where tourism helps the local communities there by supporting local trade and livelihoods.
3 Reviews of Oman highlights tour
---
Reviewed on 21 Oct 2018 by
Dr William Warnock
1. What was the most memorable or exciting part of your holiday?

All of the parts of the planned holiday were memorable and exciting - it would be almost impossible to pick out a favourite place or activity. I enjoyed the first couple of days in Muscat - the hotel was excellent, the tours provided were interesting and provided a good background on some cultural and historical
matters - and simply browsing, walking or swimming was also fine. The trip to Musandam, with dhow cruising plus opportunity for snorkelling/swimming
was excellent and scenic, as was the following half-day trip into the hills.
After that I returned to Muscat, picked up a 4x4 together with excellent route guidance provided by the local agents, and set off for the mountains for 4 days..
The mountains are fantastic, full stop. Magnificent scenery, amazing roads, fascinating villages and comfortable places to stay - one of them indeed positively luxurious. I also enjoyed a leisurely day walking around the terraced fields and villages on the Sayq plateau.
Following that, the trip into Wahiba Sands was interesting - quite different terrain from the previous parts, with its own timeless majesty. I was surprised how
fast people drive over the sands! The desert camp was certainly not luxurious, but very adequate for a short stay.
The next stop, the turtle centre as Ras al Jinz was again, for me, something entirely new and fascinating. The two expeditions to see turtles, at 9pm and again at 5am, were both productive, and participants saw a number of adult green turtles nesting (laying and covering eggs) and returning to the ocean, and a lot of newly hatched baby turtles also endeavouring to reach the sea. There was also opportunity to learn a lot more about turtles, with a good museum and expert staff.
The final part of my trip was intended to be 3 days in Salalah, with a number of tours. However the imminent arrival of a tropical storm on the S Oman and
Yemen coasts made replanning necessary. I returned to Muscat, but kept my rental car and was readily able to organise additional activities for myself -
another trip into the mountains (surprise!) with visits to Ar Rustaq and Nakhal forts and an excursion up Wadi Bani Kharus then another day in Matrah and
further down the corniche.


2. What tips would you give other travellers booking this holiday?

Do not hesitate to do things on your own. It is perfectly possible to manage without drivers and guides - even driving on mountain tracks. I had immense fun and never felt unsafe - and I am 76.


3. Did you feel that your holiday benefited local people, reduced environmental impacts or supported conservation?

I firmly believe that tourism - especially outside cities - brings great benefit to many local people. It is also clear that Oman gives considerable attention and
priority to long-term projects designed to protect and improve the environment. In this respect it is strikingly different from some other countries in the
region.


4. Finally, how would you rate your holiday overall?

Great.
---
Reviewed on 15 Mar 2018 by
Frank Wellgate
1. What was the most memorable or exciting part of your holiday?

The five day trip to the mountains. The scenery was wonderful and the guide and driver that we had made it even more memorable because they were such lovely people. They treated us as friends and really added to the trip.


2. What tips would you give other travellers booking this holiday?

Take your time! There is so much to absorb. Two weeks was only just enough and we're really glad that we built in a couple of days with nothing planned.


3. Did you feel that your holiday benefited local people, reduced environmental impacts or supported conservation?

Our guides were fantastic Omani people and we did come across a few other Omanis working at Nizwa Fort and Jabrin Castle. Unfortunately there don't seem to be many small locally run hotels and as we stayed in mainly big resorts we felt that they didn't benefit local people, being staffed by "ex pats", had huge environmental impact in both their construction and day to day running - all that water being used for endless washing of towels and watering of grass! All the hotels we stayed in said they were concerned to employ local people and to care for the environment and some did it better than others. Tourism in Oman does seem to focus on big international hotel resorts. Very comfortable and in some cases exquisitely luxurious but we did feel that the environmental impact was great.


4. Finally, how would you rate your holiday overall?

Fantastic. Amazing varied scenery, friendly hospitable people. Excellent hosts.
Read the operator's response here:
Hi Frank, I am really pleased you enjoyed your holiday and thank you for your comments. Regarding hotels in Oman at present there are very few small boutique properties however the hotels are of very high standards both in terms of facilities and service.
The staff in the hotels are normally expats as Omani people tend to work in management or more senior roles in and around Muscat; jobs are not being taken away from locals as a result of tourism.
Culturally in the past Omani women have had a more domestic role although that is slowly changing and they are being educated to a higher level and entering many industries that have traditionally been male dominated. The tourism industry remains slow to attract locals especially women due to cultural factors.
There is a strong traditional emphasis on farming and fishing roles which are still Omani dominated although many of the younger people are being attracted to cities and want a more modern way of life. I guess this is the same the world over?

---
Reviewed on 14 Nov 2017 by
Anne Tunwell
1. What was the most memorable or exciting part of your holiday?

Meeting with our Omani guides and getting so much information from them. Staying in the most amazing hotel- alila hotel, jebel akhdar with stunning architecture. Scenery, views and walking were amazing.


2. What tips would you give other travellers booking this holiday?

Good cover for women at the mosques but otherwise fairly relaxed for westerners.


3. Did you feel that your holiday benefited local people, reduced environmental impacts or supported conservation?

Some local people, not sure who owned hotels. Mass tourism does not reduce
environmental impact, nor does it support conservation however hard we try. The country is building hotels at a huge rate to cope with tourism. It may bring in funds but at an environmental cost e.g. Providing unlimited water to hotels when locals have rationing.


4. Finally, how would you rate your holiday overall?

An excellent trip, well organised and supported by the local tour operator and
everything worked to plan
---
Popular similar holidays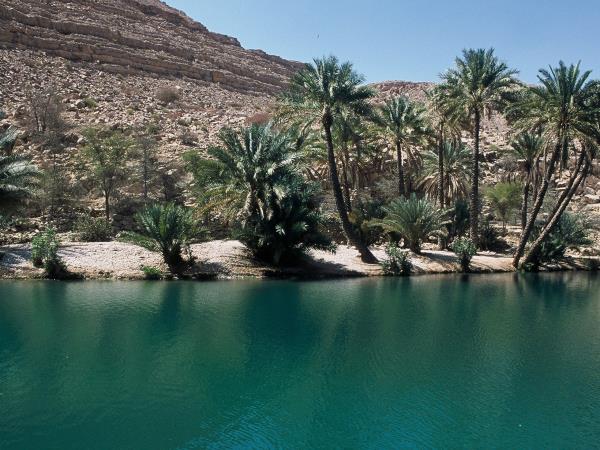 Ancient spice trails, Wahiba Sands, superb coastal scenery
From £1799 8 days excluding flights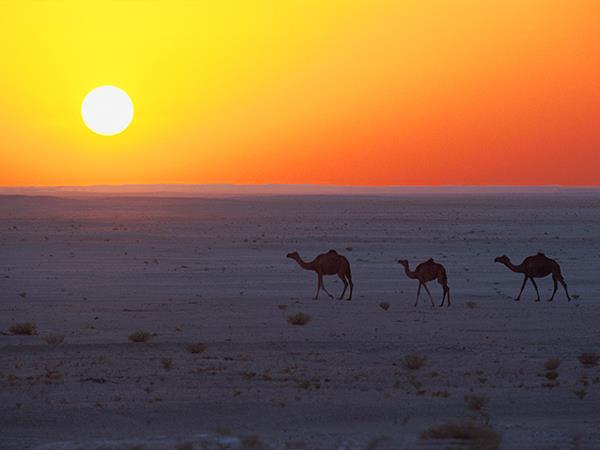 Privately escorted mystical trip of stunning Oman
From £1850 8 days excluding flights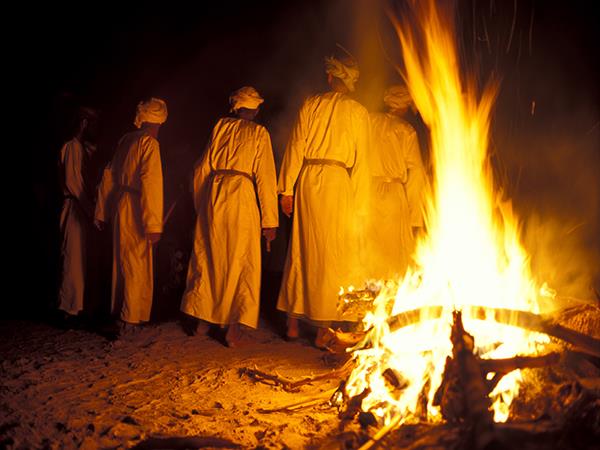 Travel overland through the desert from Muscat to Salalah
From £2265 9 days excluding flights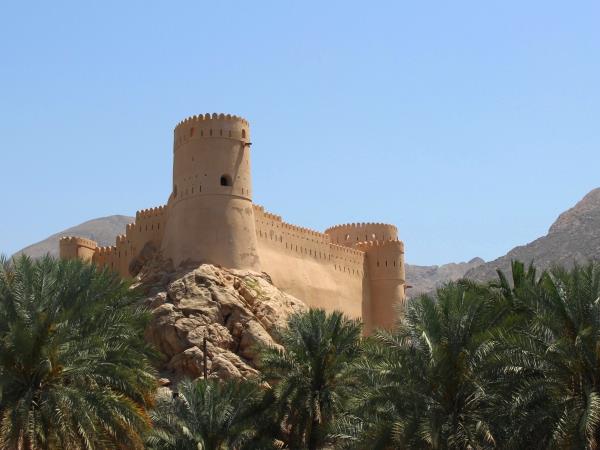 Explore the dramatic mountains and deserts of Oman
From £2015 8 days excluding flights