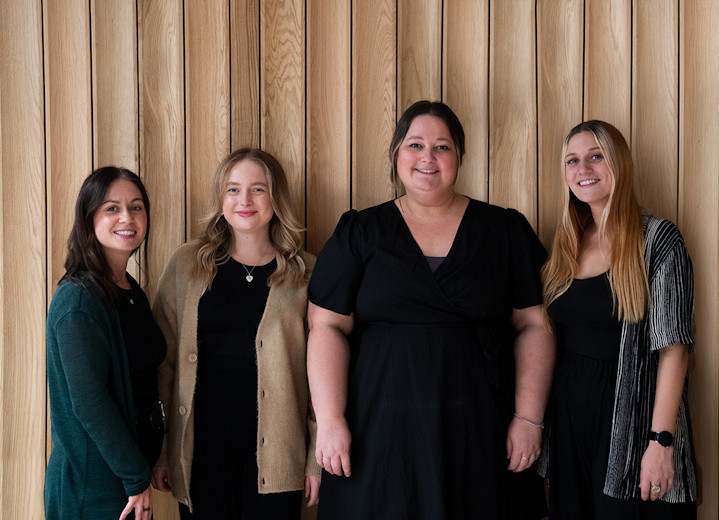 Departure information
This trip can be tailor made throughout the year to suit your requirements
Responsible tourism
Responsible tourism: Nepal tailor made 8 day tour
Environment
This tour is one with a lower ecological footprint in general, as it includes plenty of nature, trekking and the visit of natural and cultural sites and monasteries in the humble and fragile beauty of Nepal.
We promote excursions which foster a more sustainable tourism and we commit to maintaining small-group sizes for the excursions on your trip, in order to limit negative environmental impacts in accordance to the carrying capacity of the visited site.
We have a recycling policy in our UK and local offices and re-use or recycle the information booklets we provide to every client on arrival wherever possible. Moreover, we do not produce a glossy brochure, concentrating on a comprehensive website, and providing as much information to our travellers as possible electronically, reducing the use of paper and inks.
There is particular focus on this trip of maintaining the traditional way of life, the simple local food, and the traditional cultural environment based on eco-tourism concepts while generating economic benefits for rural populations in ways that are environmentally and socially responsible. Our core principle is to respect and enhance these values by encouraging our travellers and guides to keep the extra unneeded waste to a minimum in all our tours through our "bring it in, bring it out" policy for litter and rubbish such as food packaging and recycling wherever possible.
Responsible resorts:
The hotels we pick subscribe to harness a healthy, green clean policy both for local communities and for their staff. The Hyatt Regency Hotel for example, is set on 37 acres of landscaped grounds, and created in the traditional Newari style of Nepalese architecture. The Hyatt group implements important corporate responsibility initiatives, such as responsible sourcing (sustainable seafood in partnership with WWF, cage-free eggs, raising bees, working with local farms, etc.), comprehensive energy and water conservation initiatives or recycling and waste reduction.
You will also stay at the resort and be able to contribute to a pioneer of eco-tourism in Nepal. Its concept is built on conservation, responsible tourism and a commitment to local communities. They lead a small but very active movement that promotes conservation and sustainable tourism within Nepal's national parks.
In addition to supporting a wide range of local programs, has created its own community and wildlife projects throughout Nepal. These focus on conservation, education, health and welfare, and address the environmental and human needs that exist where its lodges, camps and trekking routes are located.
To reduce energy, waste and pollutants, Tiger Tops properties use solar power, vehicles are maintained to emission control standards and they use ox carts for transportation whenever possible. They serve organic and sustainable produce, ensuring the farming techniques rejuvenate the land.
Wildlife:
You will be able to contribute to the conservation and preservation of the Chitwan National Park, a UNESCO World Heritage Site with unique biological resources of outstanding universal value. It is the first protected area in Nepal, with a total of 68 species of mammals, 544 species of birds, 56 species of herpetofauna and 126 species of fish. The park is especially renowned for its protection of One Horned Rhinoceros, Royal Bengal Tiger and Gharial Crocodile. The park and the local people jointly initiate community development activities and manage natural resources in the buffer zone.
To support the protection of wilderness areas and respect the park, our guides are actively promoting practices such us not disturbing wildlife, keeping a safe distance to wildlife, reducing production of disturbing sounds, prohibiting feeding, avoiding litter at all times, using water sparingly and not polluting with harmful detergents, avoid being intrusive when taking photographs, dressing appropriately and in subdued colours when wildlife watching, etc.
Community
We base the core of your travel experience not only on principles of responsible tourism, social consciousness and environmental concerns, but also on unique cultural experiences that bring diverse communities together and increase understanding.
We are committed to showing travellers a deeper meaning to what they do and how they explore the many facets of India. It is important to us to include the visit of sacred sites in our tours, which can help our travellers reflect inwards and increase their awareness about life and themselves and how things can be done differently.
By choosing to travel to Nepal, you will be able to contribute to the reconstruction of the country and its people after the earthquakes. Tourism is the lifeblood of Nepalese economy and most families are able to live through tourism.
We only work with local guides that come from the very region you are visiting, giving back to their families and communities. While many operators pay per day or per tour, our guides receive an hourly rate which allows a fair and fruitful reward for their expertise. We also make sure our guides take you to local places where locals of that very region craft there products, which helps keep the money earned in that very community.
Through discovering the monasteries, ancient holy sites and local ethnicities you will be able to contribute to the local communities by bringing value to ethical strengths and its people, allowing them to share their wisdoms with you. Through your visit you are contributing to their reconstruction and the revival of their historical importance.
By staying at Tiger Tops you encourage an organisation where purchasing, employment and outsourcing are done as locally as possible. The construction of Lodges are from local materials, carried out by local craftsmen. Their designs strive to preserve or incorporate indigenous motifs and products. In the jungle and among nature, strict safari guidelines and wildlife protocol are observed. Tiger Tops respects, supports and preserves the culture, traditions of local tribes and engages villagers in partnerships for social and economic empowerment.
Popular similar holidays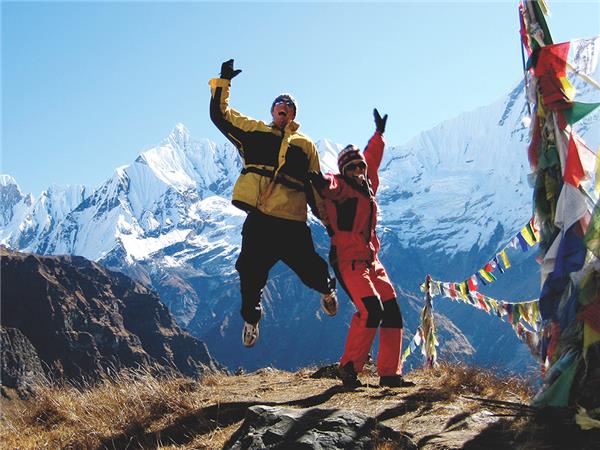 For anyone who has dreamed of seeing Mt Everest
From £969 - £1365 15 days excluding flights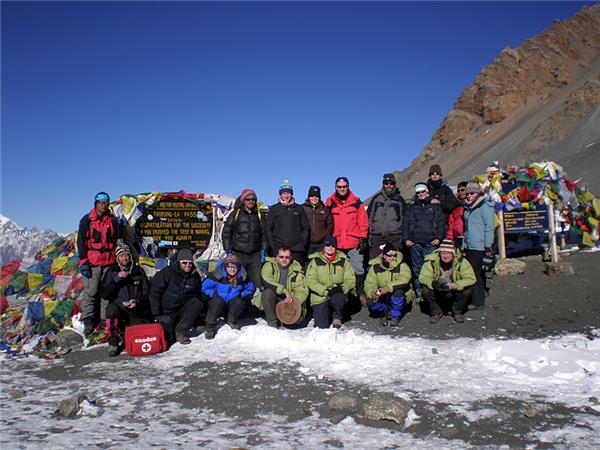 One of the world's classic treks
From £2299 - £2599 23 days including UK flights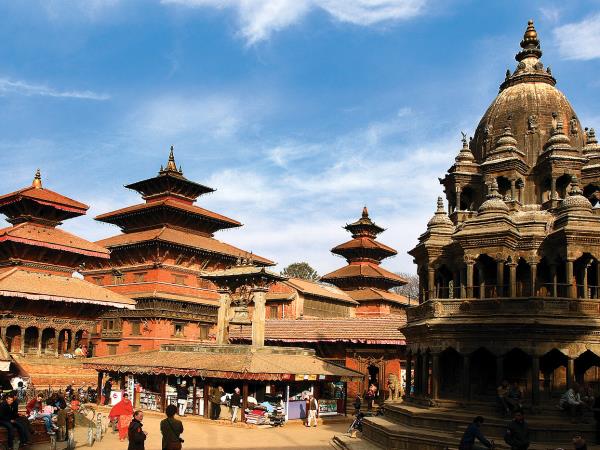 Explore stunning Nepal, Tibet and Bhutan
From £2055 16 days excluding flights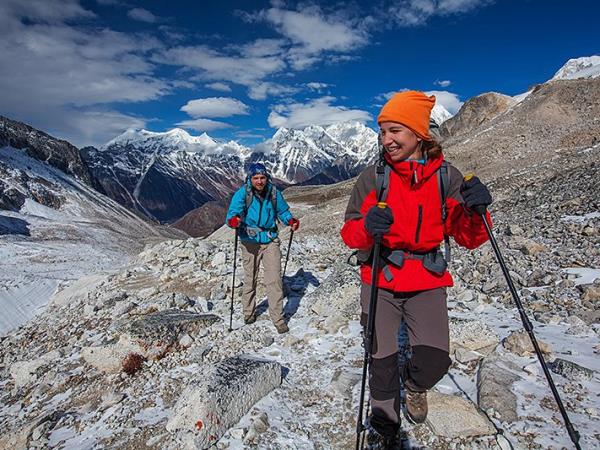 A spectacular and fairly isolated circular trek in Nepal
From £2529 - £2599 19 days including UK flights