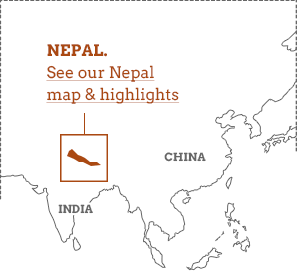 Nepal is trekking nirvana, with soaring Himalayan peaks dotted with tiny villages and cinematic views in every direction. But tourism here is often uneven, with some trails crowded and degraded, and more remote areas seeing little benefit from trekking. Whether exploring the Annapurna range, tracking rhinos and tigers in Chitwan, or venturing to Everest Base Camp, our Nepal holidays ensure your visit makes a powerful difference. Our partners support fair pay and rights for hard-working porters, use local guides who know the importance of leaving no trace, and seek out homestays and tea houses in less-visited communities for a more genuine take on Nepalese culture.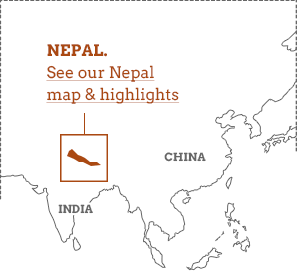 Our top Nepal holidays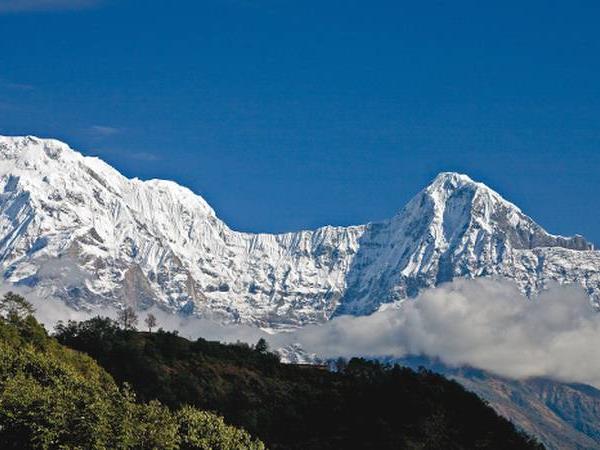 11 days
ex flights
From the Annapurna Range vistas to jungles of Chitwan NP
Small group
2023: 2 Apr, 7 Apr, 9 Apr, 14 Apr, 16 Apr, 17 Sep, 24 Sep, 1 Oct, 8 Oct, 15 Oct, 22 Oct, 29 Oct, 12 Nov, 19 Nov, 26 Nov, 3 Dec, 10 Dec, 24 Dec, 2024: 7 Jan, 14 Jan, 28 Jan, 4 Feb, 11 Feb, 18 Feb, 24 Feb, 3 Mar, 10 Mar, 17 Mar, 31 Mar, 9 Sep, 15 Sep, 22 Sep, 6 Oct, 13 Oct, 20 Oct, 27 Oct, 10 Nov, 17 Nov, 24 Nov, 1 Dec, 8 Dec, 22 Dec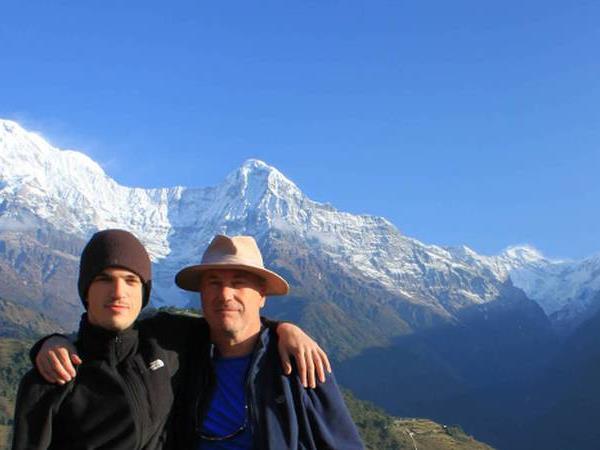 12 days
ex flights
Low altitude trek in the Annapurna foothills
Small group
2023: 9 Apr, 17 Sep, 24 Sep, 21 Oct, 10 Dec, 24 Dec, 2024: 14 Jan, 7 Apr, 15 Sep, 22 Sep, 8 Dec, 22 Dec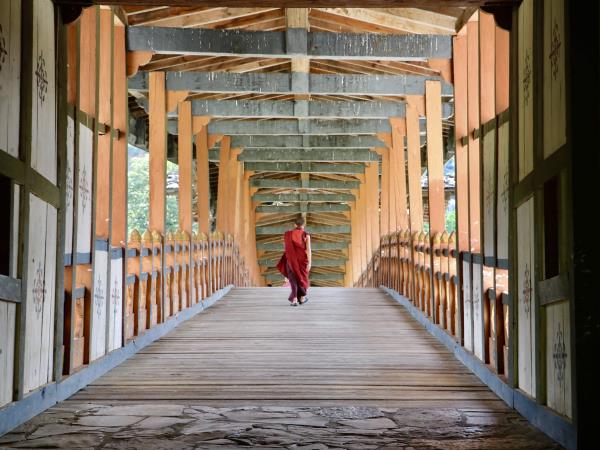 7 days
ex flights
Become one with culture and nature in Bhutan and Nepal tour
Small group
2023: 29 Mar, 15 Apr, 26 Apr, 9 May, 1 Jun, 17 Jun, 18 Jul, 18 Sep, 11 Oct, 28 Oct, 7 Nov, 21 Dec
Best treks in Nepal
Many of the
best treks in Nepal
require little introduction. The 12-day route to Everest Base Camp, for instance, drenched in mountaineering history, involves a white-knuckle small plane flight through the Himalayas and a visit to bustling Namche Bazaar, cradle of Sherpa culture. The Annapurna Circuit is another great, with over half of all Nepal trekkers heading to this spectacular range. Shorter and more accessible than many routes, the alpine scenery of the Langtang Valley is also popular, as are the sacred valleys of Helambu, also just outside of Kathmandu. Both are at (relatively) low altitude, requiring no acclimatisation.
Everest Base Camp
Not everyone has the fortitude, or the financial means, to scale the world's highest peak. For others, just admiring it from
Everest Base Camp South
is an achievement in itself. Trekking here is a 12-day odyssey through ever-changing landscapes, past plunging river canyons, forests of blue pines, vast glaciers, ancient Buddhist monasteries, and tiny mountain villages where colourful prayer flags flutter in the breeze. Local guides bring this scenery to life by sharing their knowledge of Buddhism, Sherpa culture, and tales of derring-do. You are, after all, following in the footsteps of mountaineering history here.
Annapurna region
Apt to leave even experienced walkers lost for words, the
Annapurna region
is the most popular trekking destination in Nepal, and the full 125km circuit is considered one of the best routes in the world. One reason is the variety of terrain, from rhododendron woods to rice paddies, alpine forests to wide arid plateaus, with the mountains as a constant backdrop, shimmering pink in the sunset. You need 18 days to complete the circuit, but there are plenty of shorter routes of a week or less. Even these are strenuous, though, and you'll be glad for the company and expertise of the porters.
Family holidays in Nepal
Contending with the challenges of travelling in one of the least developed countries in the world with young children doesn't appeal to everyone, but for those with intrepid, active kids over the age of six, Nepal is an adventure playground. You'll only admire the tall pointy bits from the bottom, but there are lots of smaller bumps that kids can comfortably scale on foot or two wheels. There are rivers to raft, wildlife to spot in Chitwan National Park, and colourful bazaars to wander in search of souvenirs to make friends back home 'well jel'. And naturally,
family holidays in Nepal
are imbued with warm, welcoming Buddhist hospitality.
Wildlife holidays in Nepal
There's a line in Nepal's national anthem that describes 'a shawl of nature's wealth unending', and while most people visit this tiny Nepalese kingdom to trek, there are also plenty of opportunities for
wildlife holidays
. Bengal tigers can be tracked on foot or by dugout canoe as they roam lowland riverbanks. One-horned Indian rhinos thrive in the dense jungle of Chitwan National Park. And in the remote Royal Bardia National Park some 80 migratory elephants are joined by crocodiles, swamp deer and river dolphins. With the help of specialist guides you can even see endangered red pandas in the Himalayan foothills.
Types of tours & holidays in Nepal
Nepal is made for
adventure holidays
. You can spend a fortnight trekking through the world's highest mountains alongside Sherpa guides, or mix things up with river rafting, wildlife watching and mountain biking. Naturally,
walking holidays
in Nepal fall into the 'stuff dreams are made of' category. There are many lesser-known treks available as well as iconic routes such as Everest Base Camp and the Annapurna Circuit. And whatever the focus of your trip, joining
small group holidays
means like-minded companions and expert organisers taking care of all the knotty logistics while you relax and suck in that crisp Himalayan air.
If you'd like to chat about Nepal or need help finding a holiday to suit you we're very happy to help.