"2-week family holiday near Kruger, with a week of adults teaching, kids enjoying a very new classroom atmosphere, and then a week of bush holiday.""
Highlights
Teaching in South African kindergarten | Safari Kruger National Park | Safari camp | Stay in Hazyview | Birdwatching
Description of Family volunteering and safari holiday, South Africa
This family volunteering holiday takes place in the Limpopo region where, as well as contributing to teaching and community projects in the region, you and your family can enjoy the wildlife wonders of nearby Kruger National Park at the weekend.

Although volunteering is often the domain of adults only, we believe that the experience of contributing to a South African community led project can be an amazing experience for families who want to have a holiday that is not only different, but that can also make a difference. Combining the joys of education with cultural exchange for both adults and children alike. It is only the adults who are teaching of course, your children get to take part in the South African classroom as a student, which is an adventure in itself for most visitors.

Volunteering

This holiday, or helping out excursion, includes a week of volunteering with our partner school in Fobeni village, assisting teachers in a kindergarten and primary school. In this school there are 300 young people between the ages of three and thirteen, who delight in welcoming foreign visitors and new teaching support for a week. As well as sharing their classroom with visiting children, of course. Your main role is to work one to one with a child who needs extra support with key areas of the curriculum such as reading, writing and maths. We give priority to the young people's safety, but also ensure a fun and creative learning experience for them all. During this week, you and your family will be staying in the volunteer house accommodation, with a fully equipped kitchen, lounge and swimming pool. Meals will be prepared for you, in local cuisine style. There is a lovely community feel here, with volunteers all eating together in the evenings, followed by a chilled out time on the terrace, with the added company of some monkeys, dogs, cats and other creatures that have been rescued by the community.

Holidaying

The pace of life here in the South African bush is one that families love on holiday and, after your volunteering time, we arrange a trip to Kruger National Park with three days immersed in magnificent South African wilderness, staying in a safari camp with expert wildlife guides. Depending on how much time you have to spare, and we tailor make all these volunteering breaks to cater for each family's interests, time frame and so on, you can also spend a few days hanging out at Hazyview, with nearby access to other wildlife reserves and also the adventure filled Blyde River Canyon. You can, of course, also sign up to do some more volunteering. All help is welcome!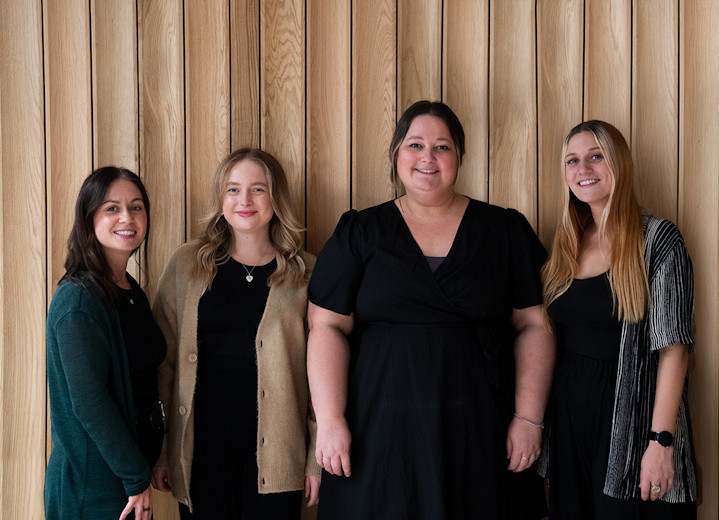 Check dates
2019: 30 Apr, 14 May, 28 May, 11 Jun, 23 Jul, 6 Aug, 20 Aug, 3 Sep, 15 Oct, 29 Oct, 12 Nov
Top tip:
Bring some photos of landscapes and wildlife back home. Great teaching material and an ideal way to start a cultural exchange.
Trip type:
Tailor made but working with other volunteers.
Activity level:
Working day is 7am-4pm, with lots of energetic kids!
Accomm:
Comfortable shared volunteers housing, with swimming pool.
Meals:
All included, traditional food prepared by local chefs.
Included:
All meals, airport transfers, accommodation, local staff support, local town trips, transport to project site.
About this holiday company:
Ridhi set this organization up in 2014, after a life changing volunteering trip that she made to South Africa herself. After that, she returned from London to her home country of India to set up volunteering projects, as well as this one in South Africa. Where it all began for her.
Responsible tourism
Responsible tourism: Family volunteering and safari holiday, South Africa
Environment
Our volunteer placements are designed to contribute towards sustainability of the environment. We always educate our families of the environmental impact the create and how to best avoid or reduce this.
1. Animals : In South Africa families visit the Kruger Park. We ensure that they go in with rangers and also are helping to conserve the natural habitat of the animals by adding with the rules of the reserve. We always book with safari tour operator that focus on safe tours for both families and animals.
2. Water: We make sure that our families always refill bottles at home rather than buying mineral water
3. Energy: We always ensure that our families conserve electricity by turning off lights and fans when leaving for projects or not using these.
4. Transport: We always recommend walking and using bicycles where possible instead of walking. In South Africa most of our projects are in walking distance of the house and we also try to take all our volunteers in one van to avoid multiple journeys and more fuel usage that pollutes the environment.
5. Waste: We encourage all our families to dispose of waste carefully and separate our plastic, glass and food waste.
Community
The importance of the project:
Our Partner organisation was established by four individuals in 2004 and registered as a Non Profit Organization in Aug 2006.  Situated in South Africa, Limpopo Province, Mopani District, Bolebedu South, Fobeni Village – the organization initially focused on vulnerable children but as time progressed it was determined that a more holistic approach in service delivery was needed.
South Africa has a high-cost, low-performance education system that does not compare favourably with education systems in similar developing economies.
There is a multitude of well-publicised problems, including a shortage of teachers, under qualified teachers and poor teacher performance. In the classroom this results in poor learner standards, a lack of classroom discipline and is exacerbated by insufficient resources and inadequate infrastructure. On a government level, difficulties have been caused by a failure of appropriate inspection and monitoring, and confusion caused by changing curricula without proper communication and training. The need for volunteers and this project is necessary to help alleviate some of the problems faced in the community.
Meeting local needs:
As well as helping to serve the local community an important role in protecting the local economy. The Kruger area relies on its wildlife and landscape to attract tourists, as there are no big cities nearby. The centre brings visitors to the area and has created jobs for local people. It also promotes local art and helps villagers to market their wares to tourists. By helping with education and English teaching, the local community can get jobs in the hotels and lodges around, earn a living and get out of the poverty trap that they may be living in.
Cultural sensitivity:
We emphasise the importance of showing respect for local people and their customs in our briefing material. Participants will work alongside permanent staff, forming close bonds and getting an insight into real life in rural South Africa. Our policy is to send people to the developing world in small groups or individually. This minimises the environmental and social impact that the participants have on the destination and helps them to integrate into the local community.
We also want to ensure that Teaching projects are following the guidelines of responsible travel. This includes :
Having Qualified teaching applicants taking classes only. Non qualified applicants can assist teachers only.
Accepting long term applicants of 4 weeks minimum
Making DBS checks compulsory
Minimum of a days training on arrival
Having a child protection code
2 Reviews of Family volunteering and safari holiday, South Africa
---
Reviewed on 06 Feb 2017 by
Jane Howes
1. What was the most memorable or exciting part of your holiday?

Oh, there were so many! We spent the first week at a school in Rural South Africa, and watching my kids play and bond with the local children was really
special - my 12 year old just sobbed when we had to say goodbye on the Friday, even though it had only been a week. Everyone was really kind and
accomodating and hospitable.

But I guess the most memorable thing was the safari we went on. We were taken by Francois, who is the husband of the woman who runs the education
project, and he was the most wonderful guide you could imagine. Too many highlights to list - it was pretty much perfect.


2. What tips would you give other travellers booking this holiday?

If they were planning to take children to a school, as we did, I would encourage them to be in touch with the school before leaving and discuss how their
children could be kept occupied. I was helping to teach classes - and on two days, was teaching full-time - so my kids had to look after themselves. They
were fine, but I think that some kids could find it tricky and boring to be on holiday, but attending classes.

I´d also suggest that people consider the time of year - we were there in the S. African winter, so the snakes were hibernating. I would have been a bit tense
if my children had been wandering freely round the playground and village, knowing that black mambas can and do appear.


3. Did you feel that your holiday benefited local people, reduced environmental impacts or supported conservation?

Hmmn. I don´t know. I like to think that my teaching was good - I have over 20 years´experience; but I certainly don´t consider it had any lasting impact. I
guess a lot of the money we paid for the trip (which we found to be very reasonable) went back to the community, which was good. The people who ran the project said that it was great for the children at the school, who were all black, to mix so freely with white kids - apparently the effects of apartheid are still quite strong. Environmentally - Our flights to and from S.A and Limpopo can´t have helped the planet much, but I don´t think we did any other damage.


4. Finally, how would you rate your holiday overall?

As a fabulous, trip - I think the most memorable holiday I have ever been on. Everything went smoothly and we were well-looked after and cared for at all
times. Re the ratings below - I´d give it five stars, except that the descriptor for four stars is much more suitable. How many people are reborn after their
holidays? And at the age of 50, and pretty we-travelled, I´ve had some incredible trips, so I don´t know if it´s the best.
---
Reviewed on 21 Sep 2016 by
Sue Blair
1. What was the most memorable or exciting part of your holiday?

The people were so friendly. Especially Jacky, Ellanie and Francois and of course all the teachers and pupils at the school. The experience we had (both my son and I) was unforgettable. Seeing the good the school does for the community was heart warming. The Kruger National Park trip was amazing. We saw
63 species of animals and birds in two days thanks to the wonderful Francois's eagle eye!


2. What tips would you give other travellers booking this holiday?

Hire a car between the volunteering and the hotel. You are on your own and public transport is very poor. For a white woman and a child we were very definitely told not to use public transport which meant we spent a fortune on
taxis or remained pretty isolated


3. Did you feel that your holiday benefited local people, reduced environmental impacts or supported conservation?

We were at the volunteer house for only one week which is not enough time to feel you made a personal difference- except for the fact that we decided to sponsor two children for ongoing basic needs deliveries. If you really want to feel you personally input I would recommend at least 3 weeks at the house/school as a minimum


4. Finally, how would you rate your holiday overall?

The volunteer part was five star in terms of experience and friendliness - the Kruger visit was amazing again, five stars but the hotel part was less enjoyable due to feeling isolated. Only 4 stars for that reason but the hotel itself(casterbridge) was lovely and again the people very friendly.
---
Popular similar holidays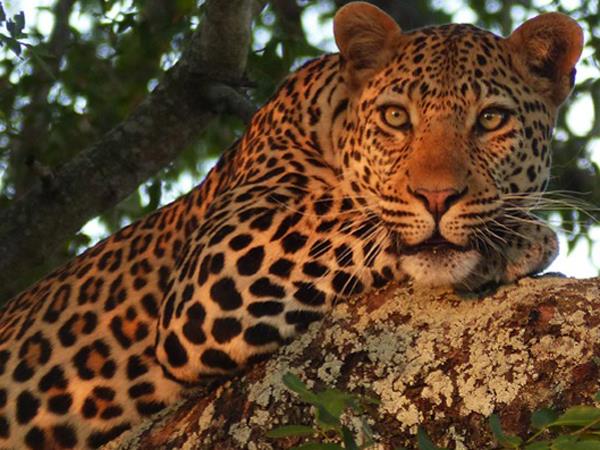 Award winning safari in South Africa
From £3720 14 days excluding flights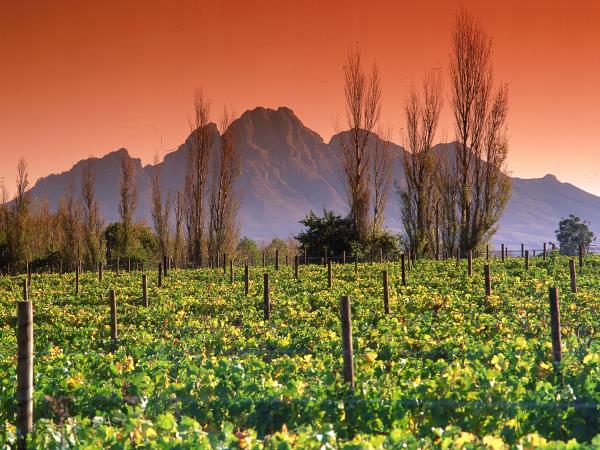 Ideally suited for the first-time visitor to South Africa
From £4110 16 days including UK flights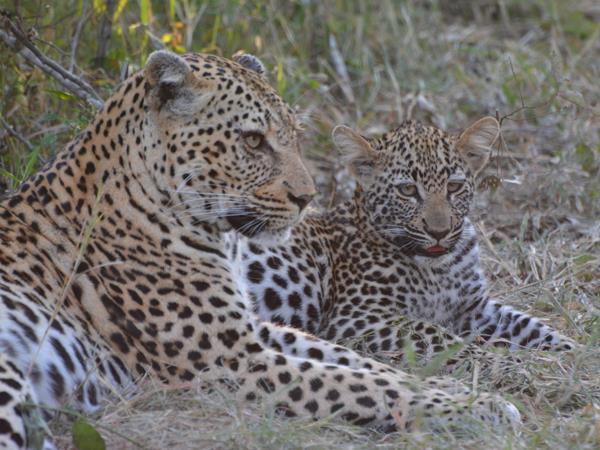 Award winning wildlife safaris in South Africa
From £2340 - £3300 10 days excluding flights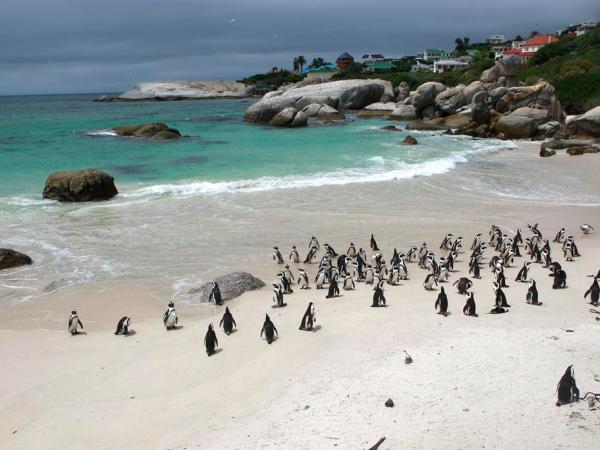 Explore Cape Town, the Winelands and the Garden Route
From £2300 - £4500 15 days including UK flights