Japan walking tour of Shikoku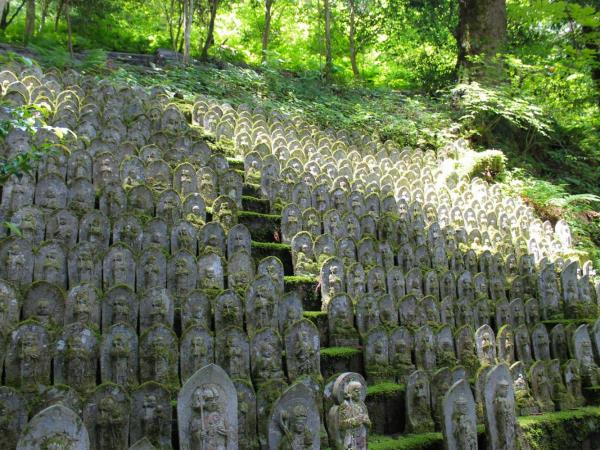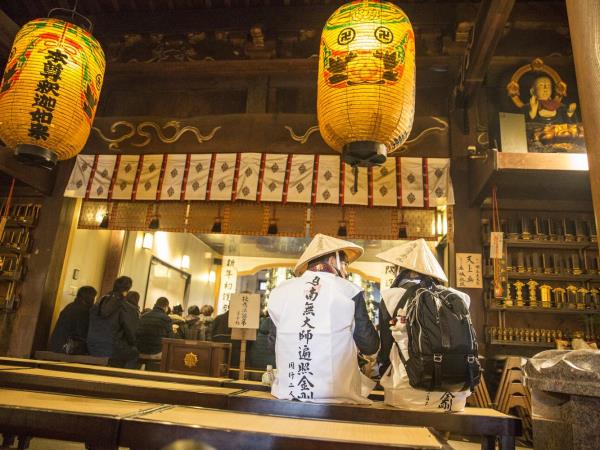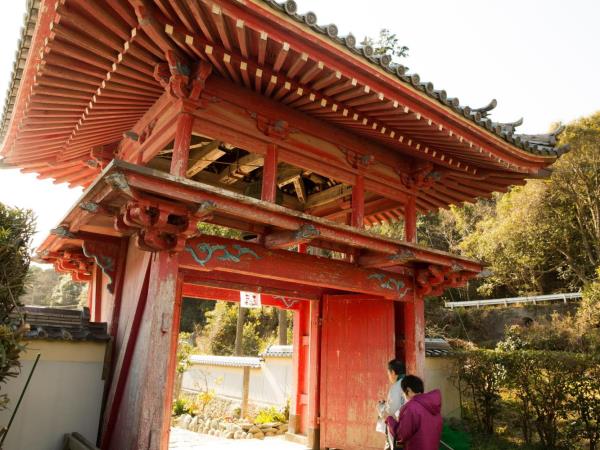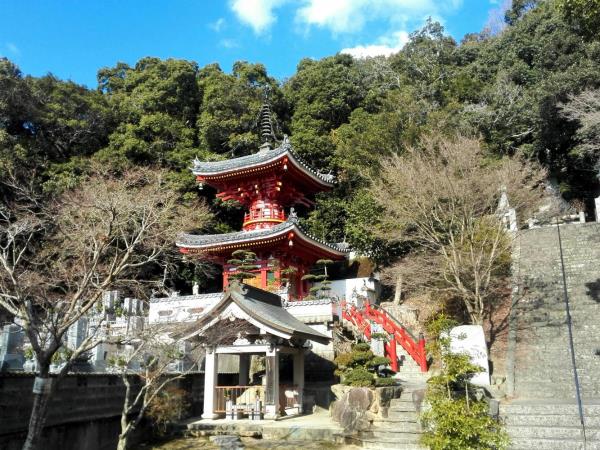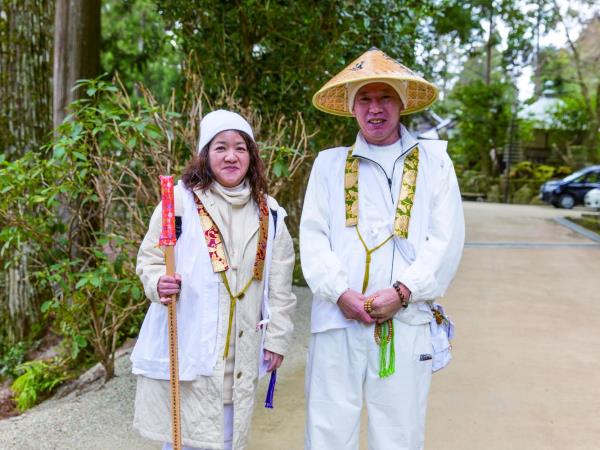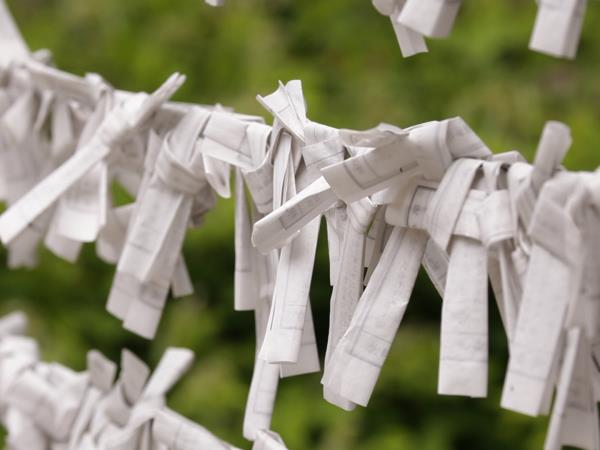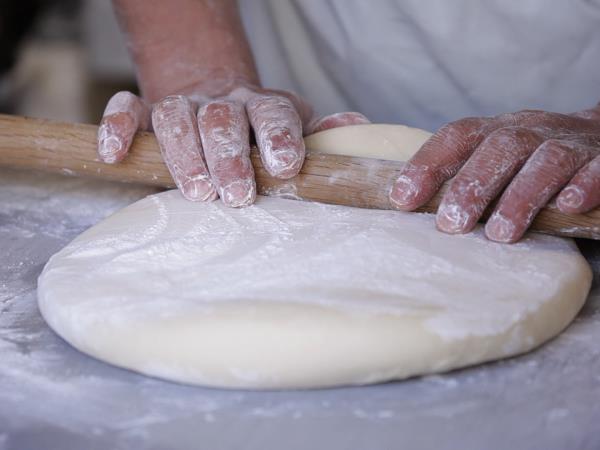 Our only Japan holiday that is dedicated to one island, Shikoku. A small group, guided walking holiday through some of Japanís most sacred spots.
Osaka
Mount Koya
Kobo Daishiís mausoleum
Tokushima Prefecture
Ryozen-ji temple
Gokuraku-ji temple
Konsen-ji
Fujiidera temple
Henro-korogashi trail
Kakurin-ji temple
Tairyu-ji temple
Mt Tsurugi-san
Kochi
Kumakogen Highlands
Matsuyama
Ishiteji temple
Dogo
Awa Kokubunji temple
Shiromine-ji temple
Mount Shiromine
Negoro-ji temple
Kotohira Spa
Nagao-ji temple
Okubo-ji temple
Nyotai-san Mountain
Okubo-ji
The tour begins in Osaka and ends in Kotohira Spa on Shikoku Island
Description of Japan walking tour of Shikoku
Shikoku is the fourth largest island in Japan and famous for its Shikoku 88 Pilgrimage Trail, with numbered temples and shrines all along the way. This walking holiday, starting in Osaka, takes on a selection of walking trails along the pilgrimage route, including the starting point, Mount Koya, the centre of Shingon Buddhism and an elevated, almost ethereal temple town. We also take hikes through the Iya Valley, famous for its traditional thatched roof farmhouses and ancient vine bridges as well as staying in ryokan inns, with plenty of hot spring baths to enjoy along the way.
Itinerary
| | |
| --- | --- |
| Day 1: | Starting in Osaka, and staying in a central hotel, meet with group and the guide, followed by the first of many wonderful dinners on this holiday. |
| Day 2: | Take the train along the stunningly beautiful Nankai Line through cedar forested to Mount Koya. As the spiritual seat of Shingon Buddhism, this is also the starting point for pilgrims heading out on the Shikoku 88 Temples trail, as this was where the founder of this particular Buddhist sect, Kobo Daishi, was based. And, traditionally, prayers are offered here for a safe journey. Here we have an opportunity to stay in temple accommodation, and dinner is fine shojin-ryori cuisine, the term used for vegetarian food prepared Buddhist style. Another part of todayís pilgrimage day is visiting Okuno-in cemetery, where Kobo Daishi lies at rest in a mausoleum. |
| Day 3: | Today we take a private bus and then ferry to the east side of the island to visit Tokushima Prefecture, to visit a few of the first temples on the pilgrim route. Extremely beautiful, they make a fitting start to our island odyssey. And each with its own qualities: the 8th century Ryozen-ji is the first on the trail, and you will see pilgrims, who take on all of the two month pilgrimage, buying walking sticks and white robes here. Gokuraku-ji has a thousand-year-old cedar tree known as the Cedar of Long Life, where prayers are offered for the same. And Konsen-ji temple, with a striking red pagoda, is also known as Golden Fountain temple because it is said that Kobo Daisha discovered a well here. Tonightís accommodation is in temple lodgings, known as shukobo, again. |
| Day 4: | Taking a private bus, we move on to Temple 11 today, known as Fujiidera or Temple of the Wisteria which has a stunning location, protected by the great Mount Shosan-ji. Superb hiking terrain, we take on the 'Henro-korogashi' trail, a challenging trek over the regionís three summits, the highest being 900m and all bedecked with ancient forest. Although the three peaks means pushing ourselves hard, this is the highest elevation of the walking holiday, and the views, as well as Shosan-ji temple are worth it. Staying in a traditional inn, with superb dinner, as always. |
| Day 5: | Taking a bus to Temple 20, on the Mount Washigao peak (550m), we have time to take in the exquisite environs at this site, also known as Crane Forest temple. Indeed, the pathway to the sacred spot is lined by ancient pine and cypress trees. Our private bus journey this morning brings us to Temple 20 Kakurin-ji or Crane Forest Temple on the 550 metre summit of Washigao. Next stop is Temple 21, or Tairyu-ji, in another wonderfully elevated location with great views. Views that extend even further in a cable car journey which enables us to see right out to the coast. Continuing on by bus, our accommodation is at the famous hot spring, Iya Onsen, tucked into the eponymous valley. |
| Day 6: | We visit the Iya Valleyís kazura-bashi vine bridge, a dramatic sight at 45m long stretching high above the gushing waters. It is said the bridge was made by the Heike or Taira clan as an escape route during a samurai wars of the Heian period. From here, we take a chair lift close to the islandís second summit, Tsurugi-san (1,955m), the home of Shugendo, a Japanese religion that revolves around the worship of mountains, with plenty of walks and trails once in and around the peak. Tonight we stay at the same hot spring inn at Iya Onsen, with more hot spring baths and fine food. |
| Day 7: | Today is a city day, at Kochi on the south coast of the island. Here we visit Katsurahama Rocks, a rugged section of coastline overlooking the Pacific, with a magnificent walk all along it. Creating an appetite for lunch at the cityís Hirome Ichiba Market. From here, we head to Chikurin-ji temple, famous for its stunning garden that was created by the much revered master monk, Muso Souseki. Accommodation tonight is in a city centre hotel. |
| Day 8: | Today is a day of castles. First, Kochiís own, one of twelve Japanese castles to have survived the post feudal loss of architecture. Dating from the early 17th century Edo period, it was not only a military base, but also a residence for seat of the Yamauchi lords. A wonderful museum today, it is also the hub of a spectacular 500 stall market which we will visit for shopping, eating and great people watching. In the afternoon, we move on to Ehime Prefecture, calling in at the famous town of Uchiko, where the wonderfully preserved Yokaichi Old Town is a symbol of the townís ancient wealth dating back to its prolific wax trading times. Close to Matsuyama, also a castle town, we stay in a city centre hotel for the following 3 nights. |
| Day 9: | Today we continue our hike along the 88 pilgrimage trail through the Kumakogen Highlands, starting at Daihoji or Great Treasure Temple which, as Temple 44, is usually the half way mark for pilgrims taking on all 88 of the temples. We hike along a ridge covered in ancient forest to the Rock Cavern-Housed Temple, built straight into the rock face and adorned with a mass of Jizo statues. Also founded by Kobo Daishi, climb the ladder up to a remote cave used by him to meditate. Return to Matsuyama city for the end of the day, dinner and rest. |
| Day 10: | A day to get to know Matsuyama city, including its castle which was built in 1603, poised on Mount Katsuyama that overlooks the city. Our afternoon trip is by tram to the Ishiteji or Stone Hand Temple, packed with ancient treasures. The nearby thermal spring town of Dogo, with its famous onsen baths, is packed with treasures too - not just its famous Isaniwa Shrine but also in its traditional shops and market stalls. |
| Day 11: | Today we visit the three temples: Awa Kokubunji, then ascend to Shiromine-ji up at the summit of Mount Shiromine, finally descending to Negoro-ji, famous for its array of Japanese lanterns lighting up its inner sanctums. Tonight we stay at a traditional ryokan in the spa town of Kotohira Spa where, as well as the obligatory hot spring baths, you can visit the much revered and very impressive Konpirasan shinto shrine complex. |
| Day 12: | Today is our last walk along the 88 temples pilgrimage trail, as we visit Temples 87 and 88. The former is Nagao-ji, and from here we hike to the mountainous and well-concealed final stop at Temple 88, Okubo-ji or Great Hollow Temple. For people who have walked the whole trail, this is a momentous time when they arrive, and many leave their walking sticks as a gift of thanks. The evening is spent at the Kotohira onsen again, followed by a farewell kaiseki dinner. |
| Day 13: | Final day of travelling back to the airport or onwards in Japan. Our guide will help with any travel arrangements needed. |
Price information
Check dates, prices & availability
Reviews
1 Reviews of Japan walking tour of Shikoku
---
Reviewed on 30 May 2023 by
Jennifer Steward
1. What was the most memorable or exciting part of your holiday?

Hearing the Temple Bell ringing and the chanting of pilgrims as you walk down to a Temple through a forest of tall Japanese Cedars - magical!


2. What tips would you give other travellers booking this holiday?

Reading up on the Shikoku Henro pilgrimage is valuable to appreciate the Buddhist history and principles underlying the Henro tradition


3. Did you feel that your holiday benefited local people, reduced environmental impacts or supported conservation?

Local accommodation was used where available, walking between Temples and public transport was used where practical as well as interactions with local people along the pilgrimage route


4. Finally, how would you rate your holiday overall?

Excellent! A good balance of peaceful forest walking, city sightseeing, taking onsen
baths, eating regional foods and learning about the Shingon Buddhist principles.
Including the opportunity to attend Temple ceremonies. The accommodation was
excellent and our guide was exceptional.
---
Responsible Travel
As the pioneers of responsible tourism, we've screened this (and every) holiday so that you can travel knowing it will help support the places and people that you visit, and the planet. Read how below.
Planet
1. Protection of Local environment
Our tours are all small-group, both avoiding the need for large vehicles and hotels, and ensuring we donít overwhelm the places we visit.
Where our tours use mountain or countryside trails, we ensure that we donít damage vegetation by using only established trails. We leave what we find, so no taking of plants, rocks, archaeological artifacts, etc. Introducing visitors to the loveliest sections of the Shikoku 88 Pilgrimage Trail, such as the Henro-Korogashi on Day 4 , we hope to promote interest in preservation of these historic routes. At a time when most visitors travel from temple to temple by car or coach, we want to show the enduring value of walking instead.

2. Wild life
We respect wildlife by avoiding quick movements, loud noises, getting too close and feeding animals. We help with the preservation of local culture by educating visitors about local traditions and crafts, and making the history and culture a central theme of their visit.

3. Energy
We reduce the consumption of energy by unplugging all electronic appliances when leaving the office. During the day when it is bright we use natural sunlight and avoid turning on the light. During the summers we use electric fans instead of air conditioners.

4. Waste
We follow the principles of ĎLeave no Traceí on our walking tours. We do not leave behind any waste on our tours. On our walking tours we dispose of all waste properly to avoid contamination of water sources. We avoid as much the use of paper, and do as much of our marketing as possible on-line, using internet fax and avoid printing out paper. When we do print we use double side as much as possible.

5. Transport
We use local public transport as much as possible where this is an option, lessening the environmental impact of extra vehicles on small country roads.
We encourage our employees to walk/bike to the office
People
Travelling with respect
The presence of a Japanese-speaking tour leader makes a big difference in cultural interaction; it allows for communication between the visitors and local people and lessens the possibility of minor cultural gaffes by foreigners that might otherwise create nervousness on the part of local people about hosting foreign guests.
Our local guides spend a huge amount of time and effort explaining to our clients about local customs and etiquette, so that our clients can interract appropriately with the local community. Japanese culture can feel extremely unfamiliar and habits which we might be second-nature to us (such as blowing our nose) can seem rude to the Japanese. Our pre-departure literature alerts our clients to ways they can avoid giving unintended offence.

Local Crafts & Culture
The tour introduces clients to the cultural heritage of an area which has a history going back centuries, but has perhaps not been fully appreciated in recent decades. Our guides are local, knowledgeable individuals who can introduce our guests to the culture, history and traditions of this area of central Japan.

Small group tourism encourages young people who would otherwise leave to find work in the cities to stay and start small-scale sustainable enterprises that cater to visitors. We try to avoid the destinations that cater to mass-market tourism, taking our guest to the lesser-known but more rewarding places that larger tour companies tend to avoid due to their unsuitability for large groups. This means our clients money will end up in small community that may have little in the way of work for its young people.
Uchiko is a rare example of a rural location in Japan where service industry opportunities are encouraging young people to stay and live, instead of following the decades-long general drift towards the major cities.
We are delighted to use the locally owned and locally operated temple lodgings on nights 2 and 3 of our tour; the Japanese inns on nights 4, 5 and 6 are similarly rooted in their communities. On all eight occasions where dinner is included in the itinerary, locally-sourced ingredients and specialities will be important features of the menu, supporting suppliers in the immediate surroundings.
Popular similar holidays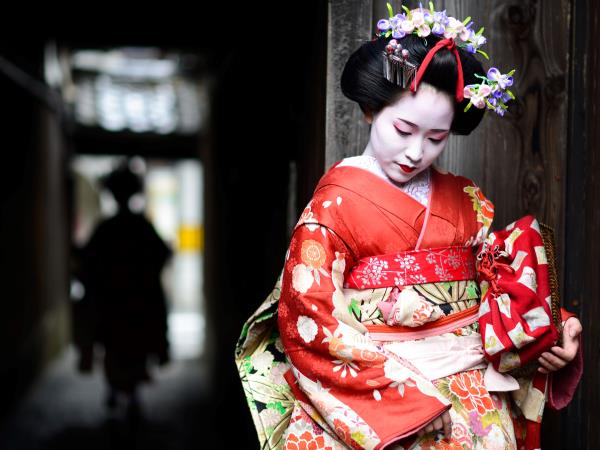 From £5995 14 days including UK flights
A visually striking railway journey through Japan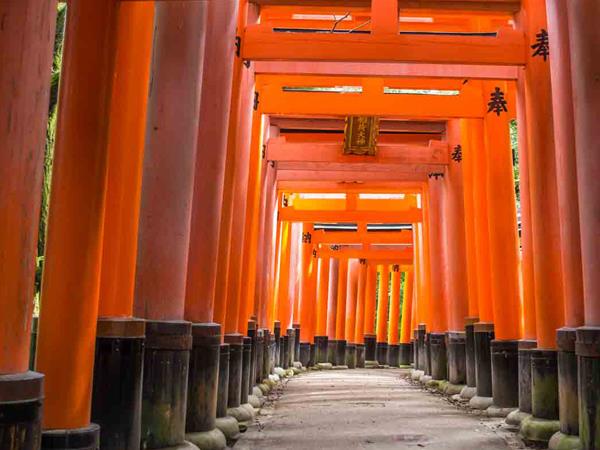 From £2060 10 days excluding flights
9 night classic Japan trip: Tokyo, Fuji, Kyoto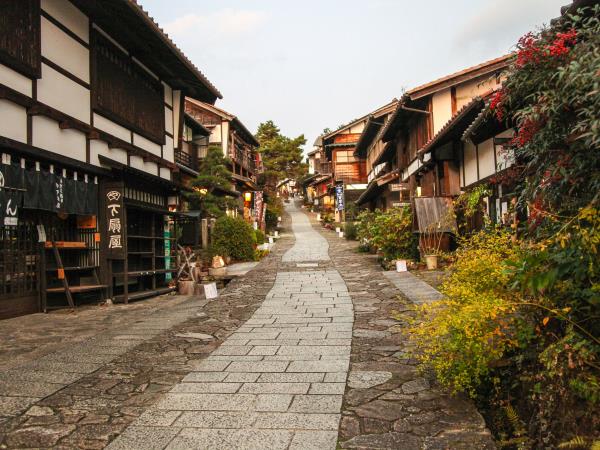 From £930 - £1525 5 days excluding flights
Self-guided walking along Japanís ancient Nakasendo trail