"A six day private fully catered charter of a stunning traditional wooden ketch, sleeping six, to sail around Hebrides. Wild, remote and wonderful. "
Highlights
Private charter sailing of Inner and Outer Hebrides | Isle of Mull | Isle of Oronsay | Lough Drumbie | Island of Muck | Horse Island | Eigg | Rum Island | Loch Scavaig | Isle of Skye | Canna
Description of Scotland private charter sailing holidays
Private Charter the St Hilda to sail six guests around the spectacular coastlines, sea lochs and islands of the Inner and Outer Hebrides – their very names are evocative and conjure up the wildness and beauty of Western Scotland: St Kilda, Barra, Mull, Jura , Islay, Arran, the beautiful Kyles of Bute are just a few. Wildlife is everywhere, with many marine mammals and rare birdlife - especially sea eagles. We can help you plan, or suggest, a wonderful itinerary and fun activities for your special private cruise which starts from Oban and is easily accessible from Glasgow airport or train station.

St Hilda was built in Scotland in St Monans, Fife, in a family-owned (Miller's) boatyard specifically for sail training with a crew of 20, which is why she is such a spacious yacht for her six guests. She is one of the smallest of the "Tall Ships" and has competed in several Tall Ship races. This traditional, beamy, 54ft wooden ketch is ideal for a private charter for six for those special family events or groups of friends or even a corporate charter.

The professional and knowledgeable skipper and the chef will look after you as you travel the islands and lochs and dine on delicious, locally sourced food in the light and spacious saloon. The accommodation for up to six guests is a roomy, double, en-suite in the aft cabin and four, comfortable, single bunks in the fore cabin with a shared toilet and shower - which are a high standard for a yacht.

Travellers sail, relax and/or simply mess about on the water. The deck saloon is perfect for viewing wildlife, the spectacular scenery and relaxing and dining. For a unique event in a wonderful part of the world private charter the St Hilda for five, six, seven, eight or eleven nights – it is up to you!

Below we give an example of a possible Private Charter of six nights. It is only an example and we could change both the cruise length and itinerary to suit your requirements.

Please note that your voyage is weather dependent. Weather doesn't just mean good or bad weather. There are many considerations such as tidal gates, wind direction and strength, the strength and direction of currents, over falls, and fetch.

If you wish to visit a specific place or have a specific experience, such as fly fishing, sea eagle tours, whisky tasting, then please do let your skipper know and he will endeavour to meet your request.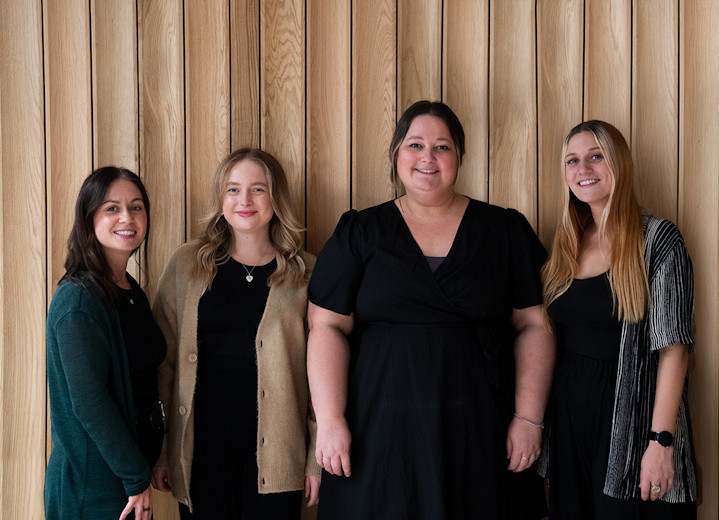 Departure information
This trip can be tailor made throughout the year to suit your requirements
Holiday type
This holiday is designed for families, small group and solo travellers
The accommodation is a traditional roomy 54 ft ketch with accommodation for six, consisting of 1 double cabin with en-suite and one shared cabin (4 berths) with shared bathroom. It is especially suited to families, solos or groups of friends. Children from 7 years old to the most demanding teenager love the experience. Included in the price are all meals and your onboard skipper and chef who will provide an unforgettable holiday for everyone on board. This holiday is operated by a company based in the holiday destination and they will be able to provide expert local knowledge. If possible they will tailor-make your holiday to suit your requirements including length and start date of trip.
Responsible tourism
Responsible tourism: Scotland private charter sailing holidays
Environment
We are committed to excellence in offering holidays to people who have a feel for the sea and its wildlife, both below and above the waves, as well as ashore. Our holidays operate on a strict "leave only a wake" policy. Our aim is to respect the sea and the local marine and shore-based environment. To leave everything as we find it is our motto, respecting the delicate eco-system balance of sky, sea and shore. Our "leave only a wake" policy is explained by the skipper at the start of every trip and practiced by guests and crew throughout the trip. Sailing is, of course, a very sustainable mode of travel. To achieve this "Leave Only a Wake" policy we have a series of aims:
Our aim is to create sustainable tourism by respecting the local sea and shore-based environment. Our aim is to provide a safe ship and responsible tourism. Our aim is to adhere to high standards of economic, environmental and social policy and practice in our interactions with clients, staff, core suppliers and partners as well as the wider social and ecological environment. Our aim is to look after our clients to the best of our ability and supporting them on the vessel in personnel safety and creating a respect for the marine environment. Our on board skills training aims to develop confidence and competence and we have extensive briefing of our safety procedures. Our aim is to have responsible standards of staff recruitment and development. At all times there are always two team members available. The fully qualified skipper has sailed many thousands of sea miles. All activities in the water are monitored to protect both humans and the marine life.
We offer training in sailing and how to behave in a responsible manner to the animals (seal colonies) and birds (especially breeding colonies) that we encounter. Our onboard policy is that all rubbish is brought ashore and we have a strict recycling policy of all non-organic waste. Our skipper and other professionals discuss the local shore and marine environment, wildlife and ecosystems. Clients are able to visit local places of beauty such as the local Botanical gardens. Historical sites, such as castles and pre-history sites, can be visited. We also help clients gain an awareness of local marine environment by encouraging them to study the nautical charts of the region as well making them aware of the ever changing Scottish weather patterns. The skipper keeps the clients regularly informed of local meteorological reports.
Community
We only employ the services of the local marina, shops, services, restaurants and guides. These suppliers all employ local staff. We encourage our guests to visit locally important heritage sites, visit local Botanical Gardens, craft shops, restaurants and participate in cultural events.
Tourism is increasingly a vital part of the income for the local residents of this somewhat remote, isolated but beautiful region of the Cowal peninsular and many of the more remote islands in Western Scotland. Thus we use all local products and local services with the intention of helping to support local businesses, create employment and contribute to the overall sustainable development of not only our starting point of our voyage the Sandbank/Dunoon region but also in the islands and communities of the Inner and Outer Hebrides. We aim to create a good relationship with tourism and the local communities and at all times are aware and try to bring awareness to the fragile marine ecosystems through which we sail.
Popular similar holidays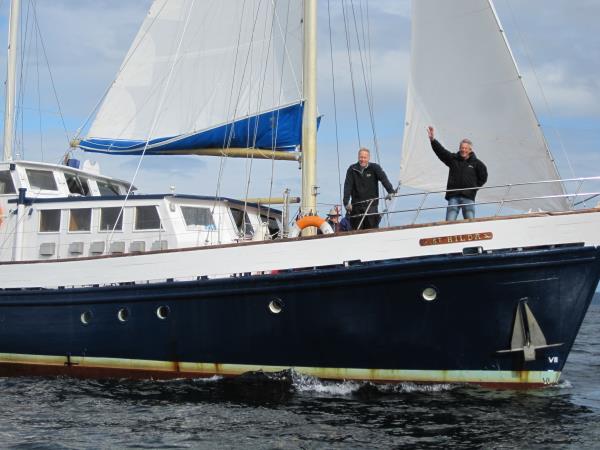 Cruise the Sounds of the Hebrides: Mull, Luing, Jura, Shuna
From £750 - £1000 6 days excluding flights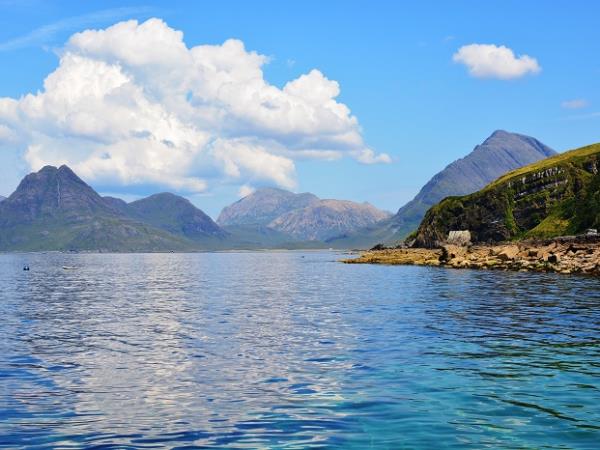 A unique cruise to the Isle of Skye and the Inner Hebrides
From £2190 7 days excluding flights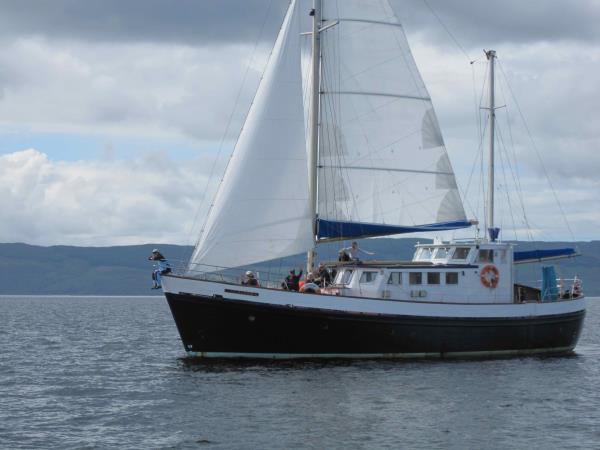 Cruise to St Kilda, Monachs, Outer Hebrides and Small Isles
From £1650 - £2200 12 days excluding flights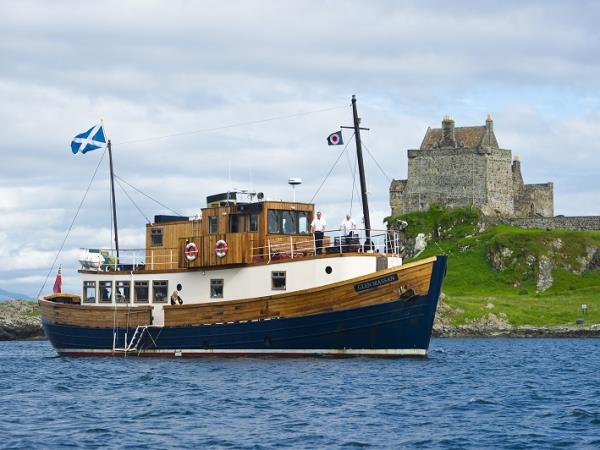 Cruise the idyllic coast around the Scottish Island of Mull
From £1970 - £2190 7 days excluding flights