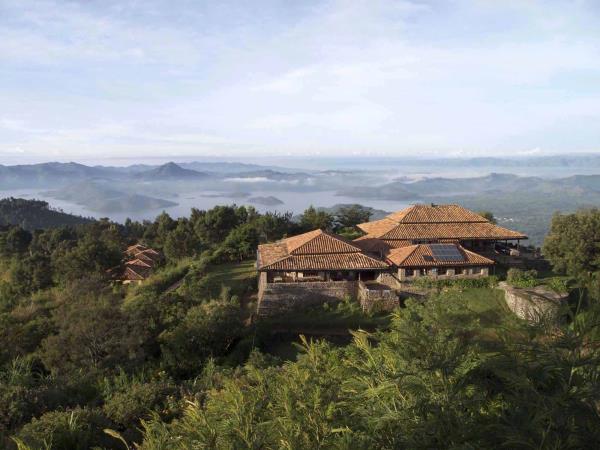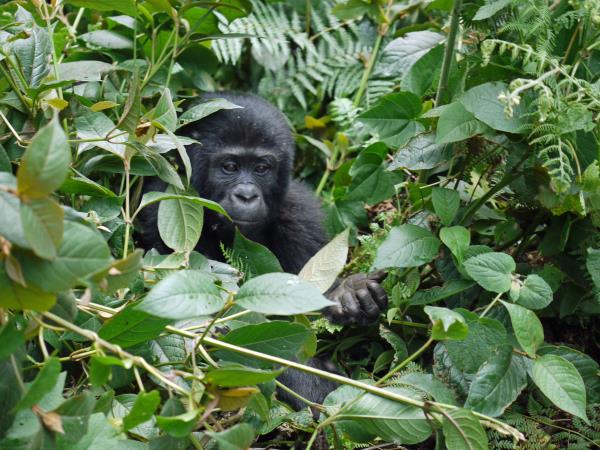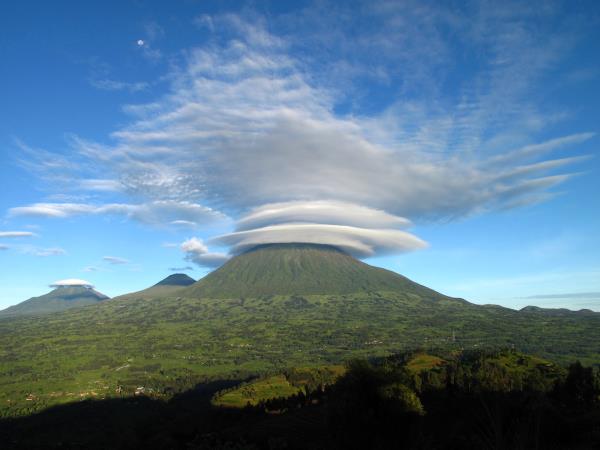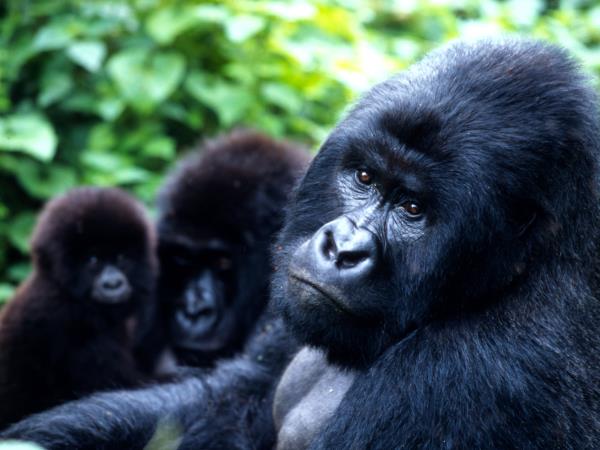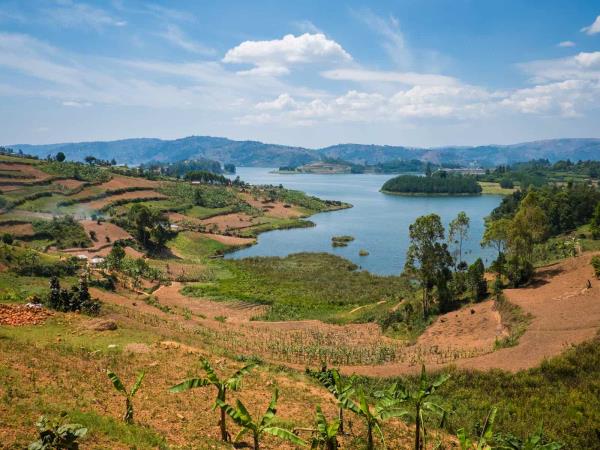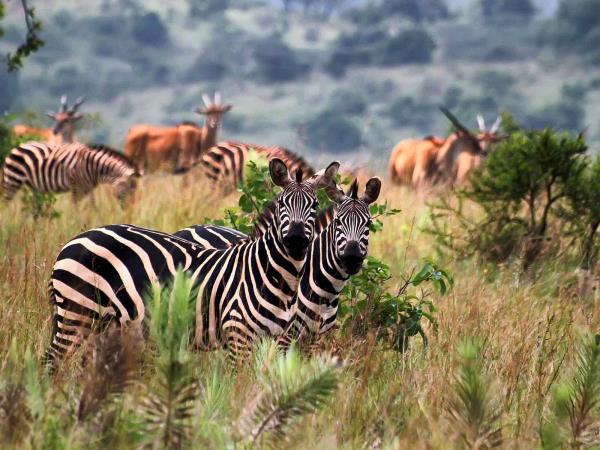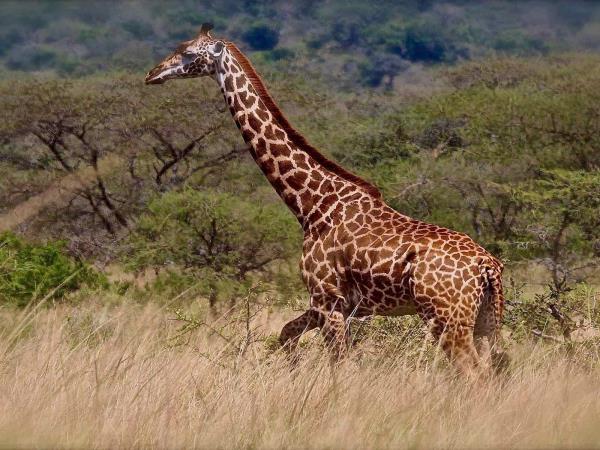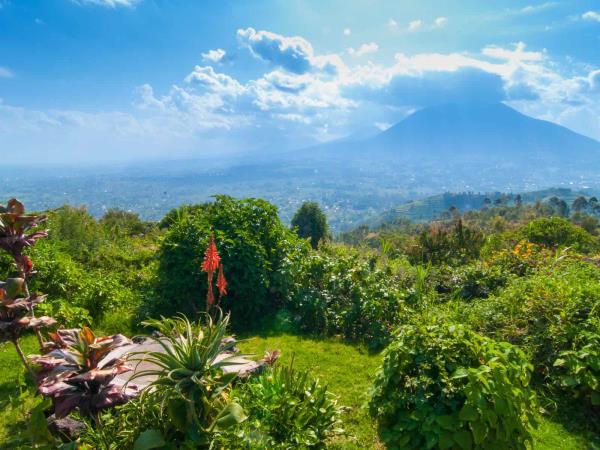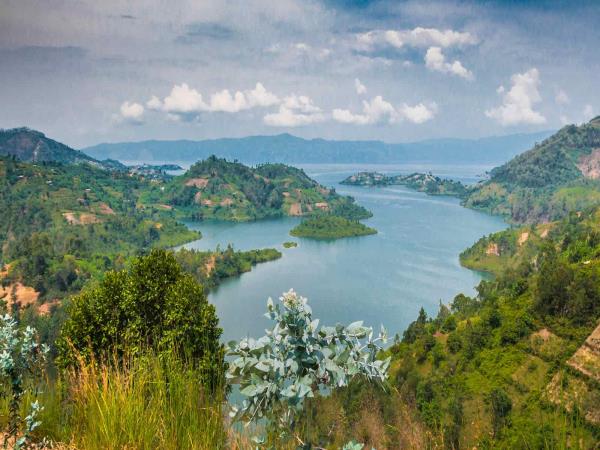 Tracking chimps and meeting mountain gorillas are just two of the unique treats on this week long Rwanda tour – there's time to relax, learn about the country's history and admire the gorgeous landscapes, too.
Kigali
optional: guided tour or visit to local markets
Nyungwe Forest
chimpanzee trekking
Lake Kivu
Volcanoes National Park
gorilla tracking
Kigali Genocide Memorial and Education Centre
This itinerary is priced per person and designed to give you an idea of what can be included on your bespoke luxury tour of Rwanda, tailor-made to suit your personal tastes and preferences.
Description of Rwanda highlights tour
Track chimpanzees, monkeys and baboons in Nyungwe National Park; travel deep into the forests of Parc National des Volcans in search of mountain gorillas; explore Kigali, the vibrant capital of Rwanda; then relax on the shores of Lake Kivu.

This week-long adventure in Rwanda includes the highlights of this fascinating country, from once-in-a-lifetime wildlife encounters to lakeside relaxation, immersed in natural beauty. You'll arrive into Kigali, then transfer to Nyungwe National Park, where you will get the chance to track chimpanzees, spot monkeys and baboons and walk across a canopy walkway. Hiking deep into the forests of Parc National des Volcans, you'll trek to encounter families of endangered mountain gorillas in their natural habitats. After jungle adventures, you'll relax on the stunning, palm-fringed shores of Lake Kivu. Return to Kigali to explore colourful markets, learn about the devastating Rwandan genocide at the Kigali Genocide Memorial Centre (a difficult, but poignant place to visit) and discover life in a modern East African city.
Itinerary
| | |
| --- | --- |
| Day 1: | Arrive in Kigali - Our representatives will meet you upon arrival in Kigali and transfer you to your hotel. Explore the vibrant capital of Rwanda this afternoon with your guide. Visit bustling local markets and the Caplaki Craft Village to see craftsmen selling handicrafts in wooden huts. |
| Day 2: | Transfer to Nyungwe Forest - Enjoy driving through Rwandan countryside to Nyungwe Forest National Park, located in Rwanda's mountainous southwest, near the border with Burundi. This scenic journey takes approximately five hours. You have the option to visit the King's Palace Museum at Nyanza and the Ethnographic Museum of Rwanda (Rwanda National Museum) in Butare if you want to. |
| Day 3: | Tracking Chimpanzees in Nyungwe Forest National Park - Join a guided hike through the dense forest of Nyungwe Forest National Park in search of chimpanzees. This is a phenomenal wildlife experience on par with gorilla trekking, although it is lesser known. Whilst the hike is undoubtedly exciting, it can be challenging as the chimps are always on the move, jumping from canopy to canopy. During your time in Nyungwe Forest National Park, you'll also have an opportunity to walk across the canopy walkway: a 200-metre bridge suspended between giant trees, 50 metres above the forest floor. The walkway offers incredible views of the forest's upper canopies and is a great opportunity to spot wildlife and birds. |
| Day 4: | Transfer to Lake Kivu - Leave Nyungwe and head for your next destination, the sandy shores of Lake Kivu. Upon arrival, you are free to enjoy the beauty of the lake, relax on the shore and take part in optional water-based activities such as stand-up paddle boarding, water-skiing, jetskiing and windsurfing. You also have the option to join kayaking trips, take a boat to Napoleon Island to see a bat colony or join a bird-watching excursion to spot kingfishers, pelicans, cranes and other bird species that can be seen around the lake. You might also want to visit the nearby coffee plantations, hike through banana groves, rainforest and woodlands, cycle though lush green hills or visit local communities to gain an insight into the rural life and Rwandan culture. |
| Day 5: | Transfer to Parc National des Volcans - After breakfast, you'll be driven from Lake Kivu to Parc National des Volcans (Volcanoes National Park). On arrival at your accommodation, you'll be briefed about tomorrow's gorilla trek. |
| Day 6: | Track Gorillas in Parc National des Volcans - Drive to Kinigi, located in the foothills of Virungas in Parc National des Volcans, after breakfast. Your guide and tracker will lead you deep into the forest in search of your allocated gorilla family. This trip might last anywhere between 30 minutes to eight hours depending upon the exact location of the specific gorilla family you're tracking. Spend up to one hour quietly observing the gorilla family. The gorillas are likely to be just a few metres away from you and they will continue to go about with their daily lives, feeding and interacting with each other under the watchful gaze of the silverback. Transfer back to your accommodation late in the afternoon and you are free for the remainder of the day. |
| Day 7: | Depart from Kigali - We will drive you to Kigali in the morning. Visit the Kigali Genocide Memorial, which commemorates the 1994 genocide against the Tutsi, and learn more about this painful episode in Rwandan history. You will then be transferred to the airport for your flight home. |
Price information
Departure information
This trip can be tailor made throughout the year to suit your requirements
Accessibility
Accessible Overview:
We are always up for meeting the challenge of catering for as many individual requirements as we can. If we can't help, we are honest and straightforward about it. More often than not this is due to budget or availability and we've never had to say no to anyone with physical or mental disabilities. Not that we have had many requests but in the cases we have had, it simply requires a bit more planning. Being accessible, empathetic and welcoming is a huge part of our identity and I would describe every member of our team as caring and compassionate.
Limited mobility:
Yes. We can limit the walking needed to literally zero. In planning an itinerary for those with limited mobility we can pick properties with limited walking required or indeed level pathways, which are wheelchair accessible - there are all sorts of plans that can be made within an itinerary. For example, you can be carried by porters on a 'throne' to go see the gorillas in Uganda or Rwanda: an experience which is often labelled as 'gorilla trekking'. On a safari or a cultural tour we can use vehicles throughout and there is no requirement for walking. Walking is very much an optional activity.
Wheelchair:
We have had guests in wheelchairs before and we have adapted our trips accordingly. For example we have picked wheelchair accessible accommodation, ensured vehicles are able to handle the requirements of the person and their chair, built ramps where necessary, booked extra luggage allowance on internal flights and had the chair stored in the hold, informed local guides and hotel staff that extra attention is needed and some assistance in lifting into/out of vehicles etc.
Blind or limited vision:
We have not done this before but we would certainly be excited to try. We were just talking about this in our Africa team and we feel certain an audio described safari would still be worth it: the sounds and smells on safari are a huge part of the experience and sight is not the be all and end all of the safari experience! Please do get in touch to discuss this with us.
Deaf or limited hearing:
We have not done this to date but again would definitely be up for the challenge. Guides proficient in sign language would be sourced, written correspondence including use of WhatsApp or other instant messaging service, etc.
Cognitive conditions:
We have not encountered this yet but we would have no objection and not view this as an insurmountable issue. Perhaps the simplest way if the client has their own carer already, is simply to book them on the same trip. All we really need is a list of requirements and we can then get to work!
'Free from' food:
There are some destinations where they say they can cater to e.g. vegans but the choice really is very limited. In Namibia, for example, at a lot of the lodges we have found that the vegan choice is very poor at the moment. I would say it mostly depends on the maturity of the hospitality industry in the destination as to what requirements they are well set up to cater to. It's also important to have that personal experience and client feedback so that we know that when a lodge says 'yes, we can do it' they really mean 'we can do it but it's not going to be good.' Please do get in touch and we will give you honest advice on this, drawn from our own experience or feedback from travellers to date.
LGBT:
Yes but with certain strings attached dependent on the destination. For example, it is illegal to be gay in Uganda. You can still go to Uganda as an LGBT traveller but you need to careful about being discreet as it is technically against the law. We would always advise our clients of important information before booking and we do also include information on LGBT travel in our pre-departure documents as well.
Responsible Travel
As the pioneers of responsible tourism, we've screened this (and every) holiday so that you can travel knowing it will help support the places and people that you visit, and the planet. Read how below.
Planet
We ensure that we advise all of our clients who are travelling to Rwanda that plastic bags are banned and we recommend that they take a strong bag with the, to carry any shopping that they may purchase. On arrival at Kigali airport there is a sign that says "the use of non-biodegradable polythene bags is prohibited" and any plastic bags you may have in your luggage will be confiscated.

On this itinerary you'll track endangered mountain gorillas in Rwanda's Parc National des Volcans. Well managed tourism practices have helped to save the last of the mountain gorillas from extinction, and your trekking permits and national park fees contribute to the ongoing conservation efforts in Parc National des Volcans.

Before you depart for Rwanda you will receive a detailed travel pack in which we outline the rules and regulations for gorilla trekking. These regulations will be repeated to you by your guide before you embark on your trek and it is essential that you adhere to them. You will not be allowed to track them if you're suffering from any illness including a cold or flu which can be transmitted to the gorillas. You will be instructed to talk in a low voice whilst you're with the gorillas and you're requested to keep a seven metre distance from them. You must not touch the gorillas under any circumstances - although they are used to seeing people on a daily basis, they are wild animals and they can sometimes react unexpectedly so it is essential that you listen to your guide's and trackers' instructions. You will also be advised to disable the flash on your camera before you get to your group of gorillas as flash photography is not permitted.

On this itinerary you will also trek deep into the Nyungwe National Park in Rwanda's mountainous southwest to track the troops of chimpanzees that live there. As with the gorilla tracking, similar rules and regulations have been set out by the Rwanda Wildlife Authority to govern this activity in order to protect the chimpanzees and their environment.
People
We believe that all visitors to Rwanda should take the time to learn about and understand the country's history. This holiday starts and ends in Kigali and we recommend that you visit the Genocide Memorial and Education Centre. The centre, which opened in April 2004, is built on a site where 250,000 people are buried and it serves as a memorial to those who were killed during the 1994 genocide. We also recommend visiting the Nyamata and Ntarama Genocide Memorials, which are an hour outside of Kigali, these were both churches where thousands of Rwandans were massacred. Visiting the Genocide Memorial and Education Centre in Kigali and the nearby Nyamata and Ntarama Genocide Memorials are sobering experiences that you will never forget.

During your time in Rwanda you should try to interact and engage with the Rwandan people as this will offer a much more meaningful and enriching travel experience. We encourage you to make an effort to get to know your local guides and drivers. But please bear in mind when talking to local people you should be respectful of Rwanda's recent history - it's best to avoid discussing politics or genocide. You should avoid asking about someone's ethnicity or referring to someone as Hutu or Tutsi. Rwanda is a country whose deep wounds are healing and the government is working hard to ensure that Rwandans heal together, in order to avoid another conflict in the future. To do so they have emphasized the idea that ethnicity no longer exists, that everyone is simply Rwandan.

We encourage you to support the local economy by buying authentic handmade products such as baskets, cotton fabrics, wood carvings, pottery and jewellery at markets, villages and small-scale souvenir shops rather than hotel tourist shops or on organised shopping trips. When you buy products at markets, villages and small-scale souvenir shops you are helping to support a fragile economy and supporting local artisans helps keep traditional crafts alive. One of the best places to buy souvenirs is the Caplaki craft co-operative in Kigali, where you'll find local craftsmen in colourful wooden huts selling a wide selection of handicrafts, including wood carvings, traditional masks, baskets, jewellery, paintings, batik fabrics, bags, scarves and beading. We also recommend heading to the busy, bustling Kimironko Market (the largest market in Kigali). Here you can buy handmade gifts and souvenirs, plus a section of the market also hosts vendors selling fruit, vegetables, meat, and spices.

You may wish to buy an 'agaseke basket' to take home with you. These handcrafted baskets have been a part of Rwandan culture for centuries. They are woven from natural raw materials and Rwandan women are taught how to weave the baskets from their mothers and grandmothers, carrying on a tradition that has been passed down from one generation to another. The baskets are symbolic gifts in Rwandan marriages and they are presented as wedding gifts to a bride and groom. US retail outlet Macy's, one of the world's largest department store chains, has featured these traditional baskets on its shelves and the agaseke is one of Rwanda's most iconic cultural exports.

We encourage you to be adventurous and eat in local restaurants and cafés. Not only does this help to support the local economy, but it will also give you a more authentic holiday experience. Try Rwandan specialities such as 'umutsima' (a dish of cassava and corn), 'isombe' (cassava leaves with Eggplant and spinach) and 'mizuzu' (fried plantains). We also recommend that you buy delicious snacks, such as roasted corn, barbecued meat or bananas, mangos, pineapple, and papaya from roadside vendors.
Popular similar holidays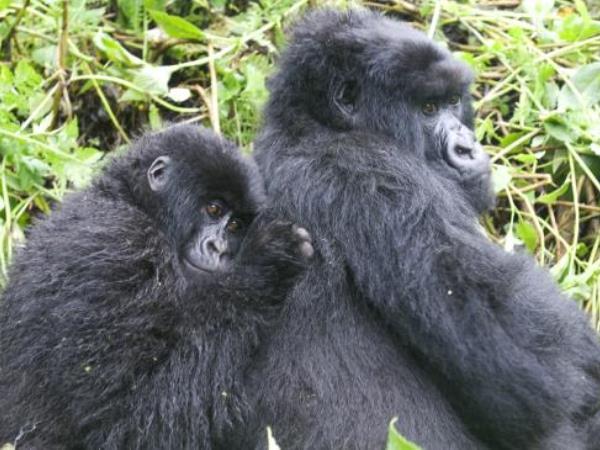 From £4225 9 days excluding flights
Enjoy highlights of this amazing place with a turbulent past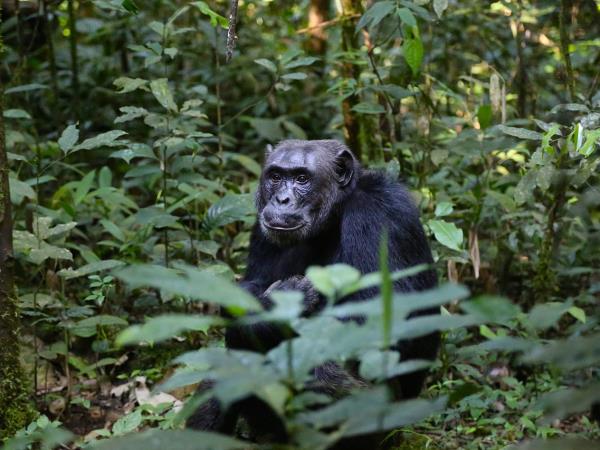 From £4900 12 days including domestic flights only
Trek to mountain gorillas, then relax by the Indian Ocean
From £6500 11 days excluding flights
Gorilla trekking in Rwanda, safari in Kenya, plus Zanzibar