Spitsbergen Arctic Cruise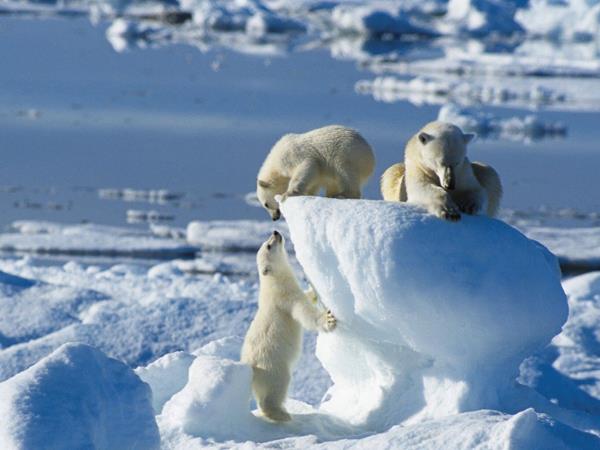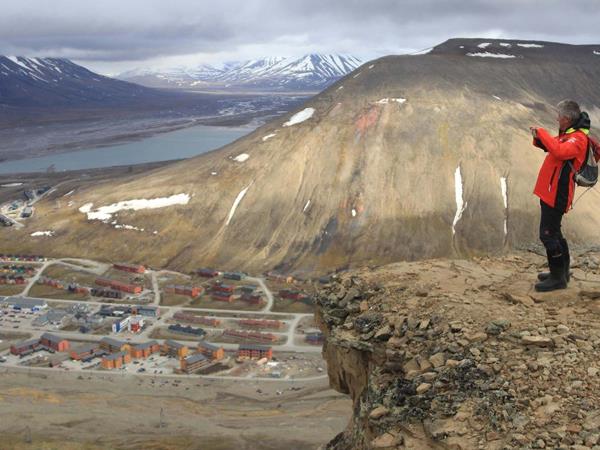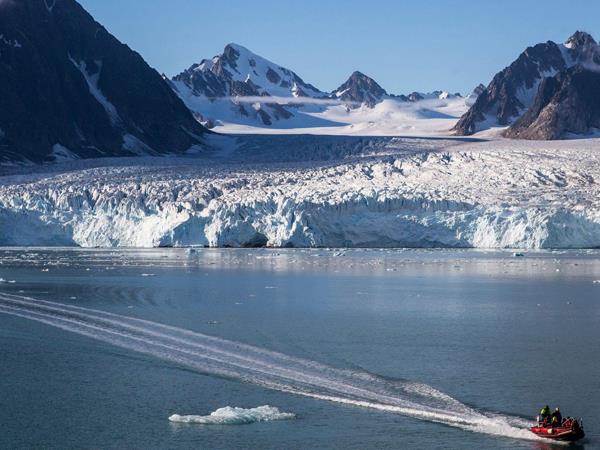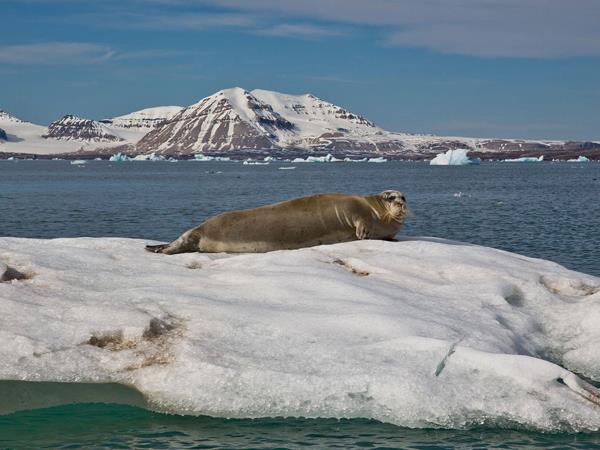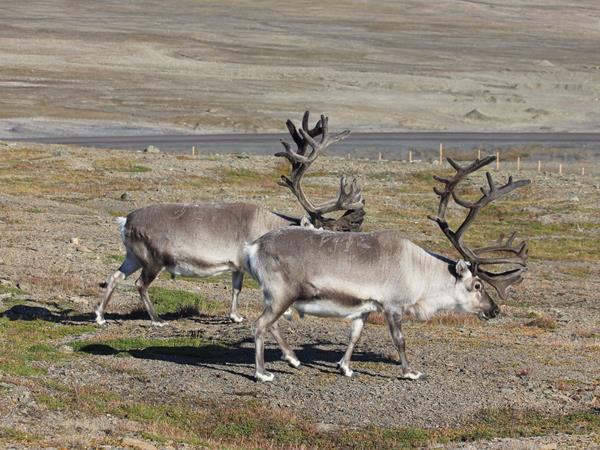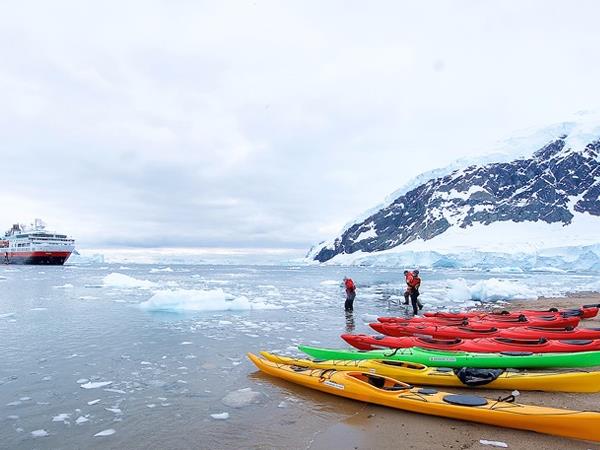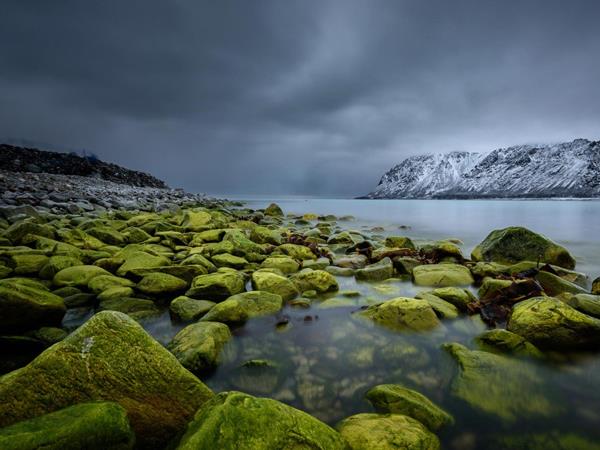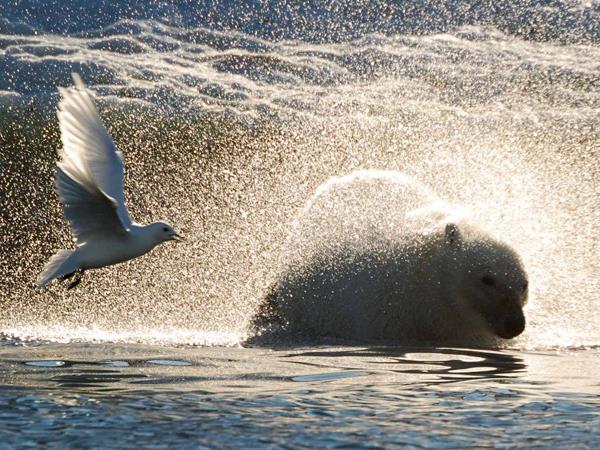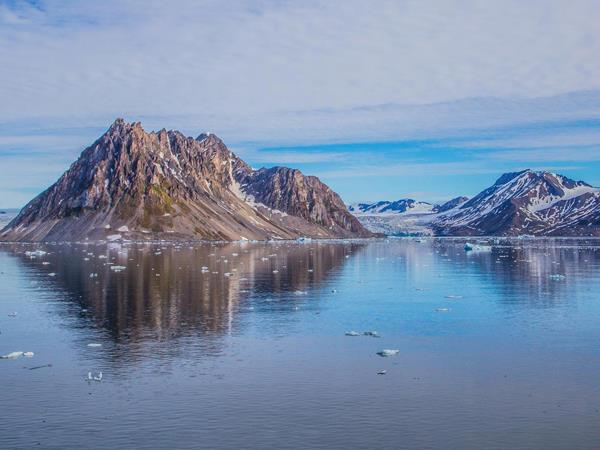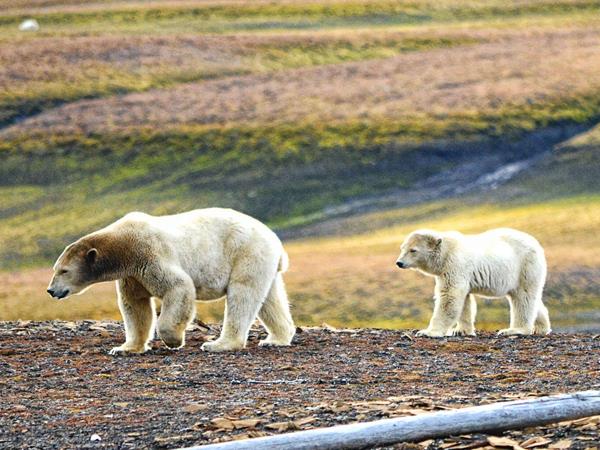 Join a 12 or 10 day Spitsbergen expedition in the company of Arctic experts. Your first polar bear sighting will be a treat to treasure for all time.
Longyearbyen
Northwest Spitsbergen National Park
Kongsfjorden fjords
Svalbard reindeer, polar bears and Brunnich's guillemots
Abandoned mining and whaling settlements
Eastern Svalbard
South Spitsbergen
Rossøya
Edgeøya
Kvitøya
Southwest Spitsbergen fjords
Onboard lectures and presentations from Arctic experts
Zodiac landings, hiking excursions and sea kayaking
Arctic Cruises, Norway, Spitsbergen
Price includes full board accommodation on board ship, Return flights between Oslo & Longyearbyen, 1 night hotel stay in Longyearbyen, Transfers to & from ship, Zodiac cruises & shore excursions, Expedition parka, Programme of lectures from experts
Description of Spitsbergen Arctic Cruise
This is where you sign up to join fellow adventurers, crew members and Arctic experts on a 12 day expedition cruise around Spitsbergen. Once onboard the MS Spitsbergen you'll spend time sailing from Longyearbyen towards the glaciers, fjords and bird filled cliffs of the region's most incredible nature reserves.

Ancient relics of Norway's whaling past still can be seen in places like Krossfjorden and Mitrahalvøya which make an eerie contrast to more natural monuments such as the magnificent Monaco Glacier at Liefdefjord. Your expedition ship continues to plot a course northwards via polar bears on eastern Svalbard and numerous tiny frozen islands and islets.

Wherever possible you'll be able to make the most of expedition landings by Zodiac or even by sea kayak. These smaller crafts allow you to get ever closer to the shores of Spitsbergen where hikes and guided nature walks help you to further understand the natural world, just 600 nautical miles south of the North Pole.

Important note: this 12 day Arctic itinerary can be changed to a ten day equivalent which will not try to reach the easternmost island in the Svalbard archipelago, Kvitøya. Some departures also take place onboard the expedition cruise ship, MS Fram instead of the MS Spitsbergen. Please get in touch if you wish to know any other aspects of our ten and 12 day Arctic itineraries.

Price information
Price includes full board accommodation on board ship, Return flights between Oslo & Longyearbyen, 1 night hotel stay in Longyearbyen, Transfers to & from ship, Zodiac cruises & shore excursions, Expedition parka, Programme of lectures from experts
Check dates
2023: 2 Jul, 17 Jul, 27 Jul, 6 Aug, 16 Aug, 26 Aug, 5 Sep
Holiday information
Dietary requirements:
Vegetarian/vegan options on all included meals available on request.
Reviews
3 Reviews of Spitsbergen Arctic Cruise
---
Reviewed on 07 Aug 2022 by
Alicia Boyd
Most memorable part of the holiday was... Seeing polar bears in their natural habitat.
Read full review
---
Reviewed on 16 Jul 2019 by
Su-a Lee
The most memorable and exciting part of the holiday was seeing polar bears and wildlife up close and personal!
Read full review
---
Reviewed on 01 Jul 2019 by
Mish Hicks
Close encounter with one polar bear.
Read full review
---
Responsible Travel
As the pioneers of responsible tourism, we've screened this (and every) holiday so that you can travel knowing it will help support the places and people that you visit, and the planet. Read how below.
Planet
As part of our commitment to protecting both the wildlife and pristine landscapes of the areas our tours visit, we only work with partners who are members of the International Association of Antarctica Tour Operators (IAATO) and the Association of Arctic Expedition Cruise Operators (AECO), meaning that they adhere to stringent guidelines designed to ensure the Polar Regions remain pristine for generations to come. In fact the operators of this tour were one of the most active participants in establishing the AECO, and are the largest financial contributor to this very important organisation that puts sustainable travel in the Arctic at the very forefront of everything it does.

We have a commitment to ensure that all aspects of the operations on this tour go above and beyond the responsible travel obligations of Arctic tour providers. As part of this commitment the tour organisers are involved in numerous research projects and are very active participants in the "Clean up Svalbard" initiative which helps keep the natural environment of Svalbard as clean as possible. In recent years, marine pollution has been recognised as a major problem for the world's oceans and your tour operators help to provide the necessary support to help to ensure that this problem is reduced, if not eradicated, as swiftly as possible. As guests on this tour you may also be invited to help the ongoing efforts by participating in beach clean-ups.

Another element of our operator's commitment to reducing the carbon footprint of their operations is their responsible vessel practices, with reducing fuel consumption being one of their most important environmental tasks. All of the operator's ships use low sulphur SDM (Special Distillate Marine), and the ships used on your tour use an even more eco-friendly fuel, Marine Gas Oil. As well as this they are currently in the process of changing all of their ships to using energy-efficient propellers which has a huge impact both on propulsion and fuel consumption.

Your tour operators are leaders in the field of responsible travel and currently have in place almost 30 different energy saving measures, with many more in the pipeline waiting to be implemented. These measures include first-class recycling schemes for all waste on board, optimised route planning to achieve the most efficient operations, ballast water treatment plants and abandoning the use of Heavy Fuel Oil, whilst actively working towards influencing other operators to follow suit. These are just a few of the many measures in place and whilst we all acknowledge that the modern desire for travel will unfortunately leave some element of a footprint, acknowledging this and working towards eliminating or at least significantly reducing it is imperative to the ongoing survival of the intriguing landscapes we will visit.

Throughout your tour you will receive advice on how to travel in an environmentally responsible way, including appropriate recycling and waste disposal. The ultimate necessity is to leave the Arctic as untouched as it was before you set foot on it and your guides will ensure that this is the case. As a company we firmly believe that environmental responsibility starts at home. We encourage recycling of waste as a company and as individuals. Where possible for business use we use public transport. We are also heavily involved with a project to recycle used or damaged binoculars, which are then sent to conservation projects across the world.

As well as the stunning landscapes you will witness, one of the main highlights of any trip to Spitsbergen will without doubt be the fascinating wildlife encounters that you can expect. From polar bears to a myriad of seabirds, Spitsbergen is a wildlife paradise, and we place the utmost importance on ensuring that your trip only has a positive impact on the lives of these remarkable animals. We only work with operators who have strict policies in place for ensuring that their tours not only cause zero impact, but actually commit to helping to ensure the ongoing survival of the wildlife of the area. Along with collaborating with many scientific research projects across the world which aim to reduce the environmental impacts on the wildlife of some of the planet's most remote wildlife areas, the operators of your tour are active participants in the Norwegian Polar Institute's project to register marine mammals in the Arctic. Gathering this data improves insight of habitat use and seasonal migration patterns and is also used in The Environmental Monitoring of Svalbard.

Throughout your tour your expert crew will provide lectures and presentations to raise awareness of the plights facing some of the Arctic wildlife you will see. You will be given strict guidelines on how to interact with any wildlife you encounter, ensuring that no actions taken will affect negatively on them, and we often find that many of our guests return from their tours with a new-found passion for conservation. As a company we are members of the AECO and we support many wildlife organisations worldwide including Birdfair, Save the Albatross, Wader Quest and the South Georgia Habitat Restoration Project, and in an effort to further enhance the positive effects of our tours on the wildlife of the Arctic we actively encourage our customers upon return to donate to charities concerned with the Arctic.
People
As a company we are proud of our principle based values which our community can always depend on. We support several home and overseas charities, organisations and campaigns including AfriCat, Worldwide Fund for Nature (WWF), the Wildfowl and Wetlands Trust (WWT), Save the Albatross, South Georgia Habitat Restoration Project, Wader Trust, Wildlife SOS India and sponsorship of individual and underprivileged children in many countries. We are committed to ethically working with overseas partners who employ and support local communities and local guides who know and love their region like no other, delighted to share knowledge and are dedicated to looking after our valued passengers.

Likewise, our partners for this tour place a huge emphasis on protecting and supporting the communities that their tours visit, with an aim to creating only positive impacts on their lives and livelihoods. This commitment culminated in the establishment of the operator's own foundation to help support local communities and initiatives. Twice a year the company grants funds to NGOs in charitable initiatives in the areas in which they operate. The company states, "The foundation was established to raise awareness of the opportunities and challenges in the areas where we sail, and to financially support locally-initiated projects and to encourage volunteering in worthwhile causes. We want to make sure our footprints are as gentle as possible, and our presence positive for both the places we visit and its residents. We already support several local initiatives such as 'Clean up Svalbard', Association of Greenlandic Children, conservation projects of the Falkland Islands, South Georgia and Antarctica." Throughout your tour you will be offered an insight into the excellent work that is in place and donations to the foundation are more than welcome.

The operators of your tour have extensive practices in place for adding value to the communities they visit. By trading locally and buying services, like excursions, from local suppliers, the operator contributes to the livelihood and welfare of small coastal communities. They focus intently on locally produced ingredients and short travelled food runs, as well as providing rescue services and help to local safety initiatives.

The utmost respect is given to all local cultures and the valuable cultural sites that you may visit on your trip. Strict guidelines will be in place when visiting any cultural sites and your expert tour guides will offer information along the way. For a vast portion of your tour the only interaction with anyone other than your shipmates will be during your stopover in Longyearbyen, Svalbard's most populated town. You will be staying in locally-owned accommodation and consequently the proceeds of your stay will be filtered straight through to the local community. With first-hand experience of the areas we visit we have up to date local information and can therefore provide the most relevant information in our pre-departure literature. This includes information on on-going initiatives and community efforts that we actively encourage our customers to become involved in, cultural etiquette and advice on how to engage with and help the local communities. We can suggest local areas and communities to visit gaining cultural insights along the way, along with advice on where to buy souvenirs (to ensure the proceeds are going directly to the vendors) & locally owned restaurants & bars.
Popular similar holidays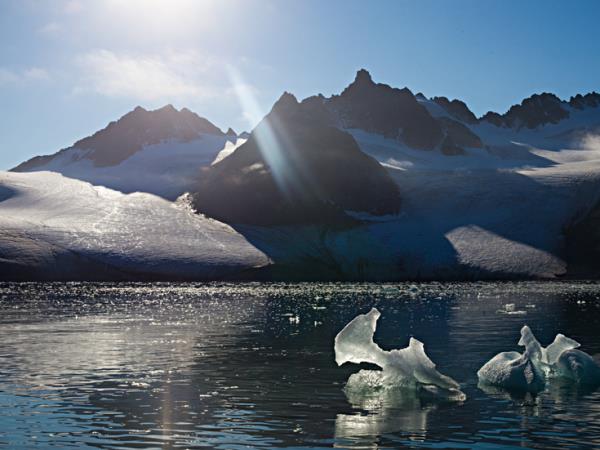 From £2880 - £10230 8 days excluding flights
Wildlife-focused, expert-led small ship Arctic cruises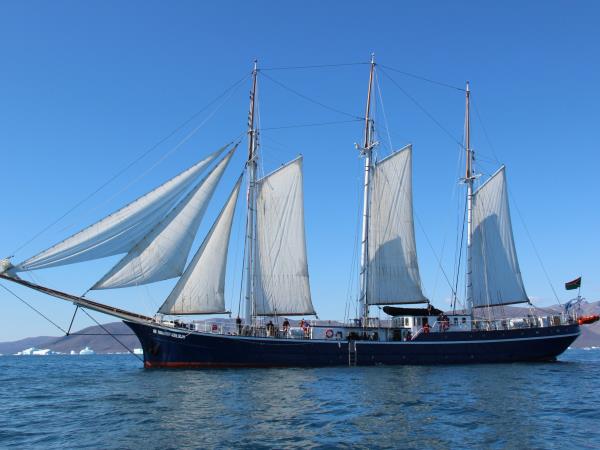 From €2790 8 days excluding flights
Spitsbergen tall-ship wildlife and natural history sailing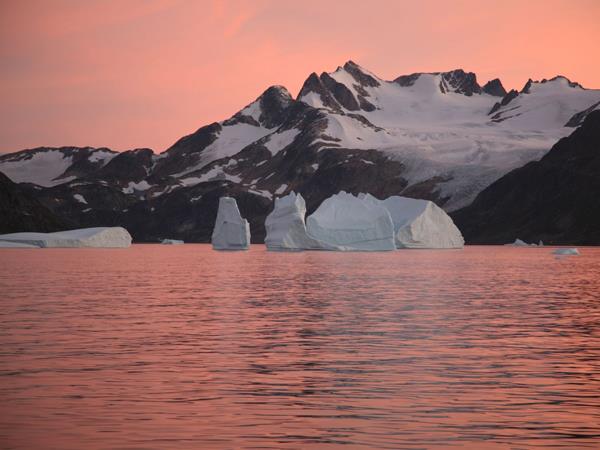 From €3950 9 days excluding flights
The world's longest fjord & spectacular Aurora Borealis