Bhutan & Nepal holiday, Himalayan Kingdoms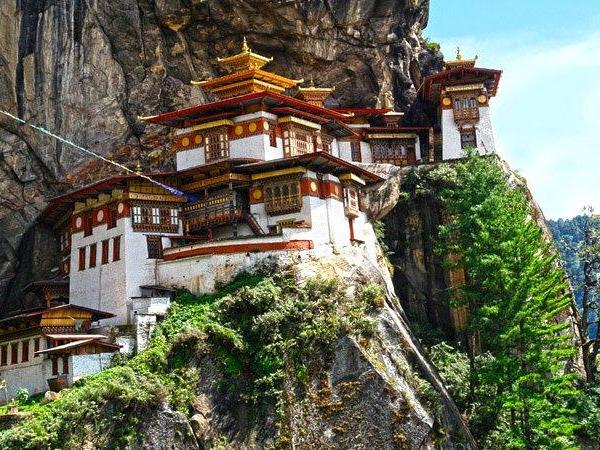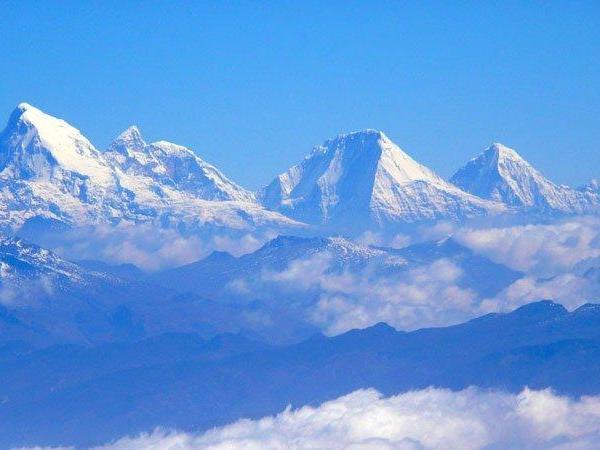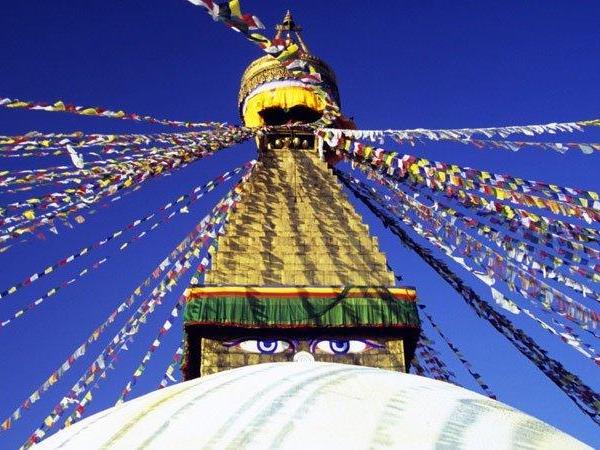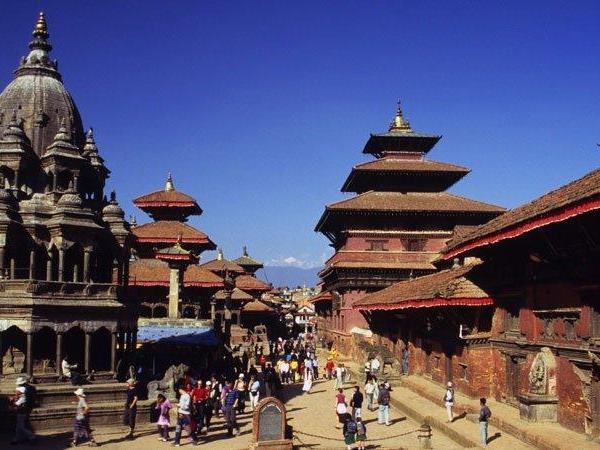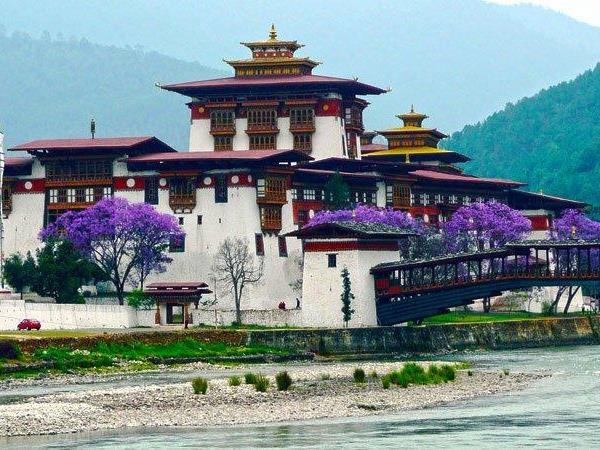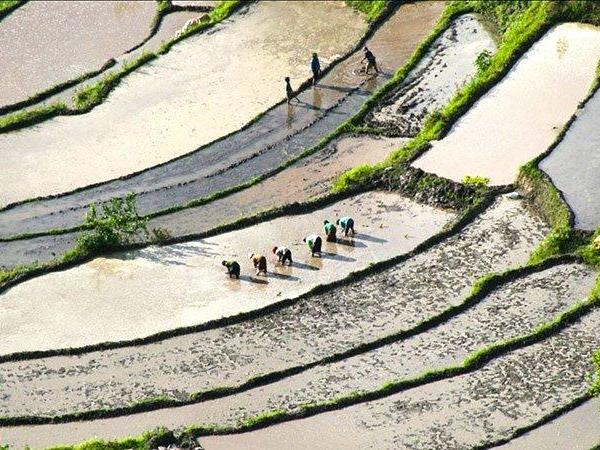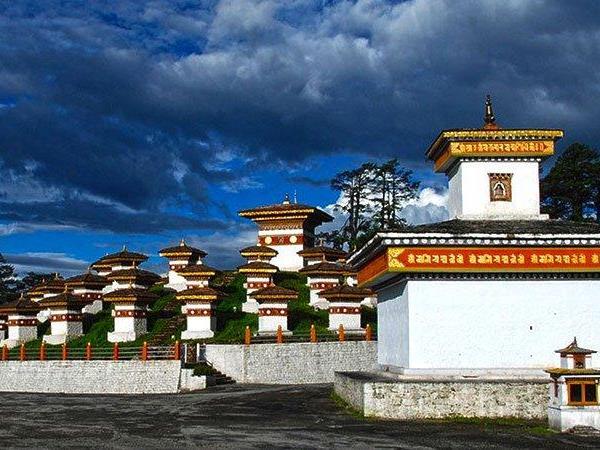 Description of Bhutan & Nepal holiday, Himalayan Kingdoms
Itinerary
| | |
| --- | --- |
| Day 1: | Arrive in Kathmandu, transfer to your hotel You arrive in Kathmandu today where we meet you at the airport and transfer you to your hotel. Our rep will help you settle in and give you an introduction to the surrounding area. The rest of the day is free to relax after your flight, and perhaps head to one of the many cafes and bars in the touristic district of Thamel near your hotel. | OVERNIGHT: Kathmandu hotel | EXTRAS: Extra day in Kathmandu - pre-tour, Single Room Supplement (NPSGHK) |
| Day 2: | Kathmandu tour to Durbar Square & Swayambunath This morning we start with a walking tour from the tourist centre of Thamel, through Kathmandu's busy winding streets passing numerous tiny shops, workships and street corner temples to Durbar Square with its splendid array of Hindu temples and the old Royal Palace. We'll then drive up to the 'monkey temple' of Swayambhunath Stupa and see great views over the city and surrounding valley. An option is available early this morning to take a spectacular flight up to view Everest. If the weather is clear you will also be able to see Everest and many other Himalayan peaks on your flight to Bhutan, but from much further away. | OVERNIGHT: Kathmandu hotel | MEALS: Breakfast | EXTRAS: Everest Mountain Flight |
| Day 3: | Fly to Bhutan, Paro tour We pick you up from the hotel this morning and transfer to the airport for the spectacular flight over the Himalaya to Bhutan (try and sit on the left side of the plane for the best views). While en route, complete immigration and custom form formalities for later declaration and keep your custom forms safe, as you will need to produce them again on departure. (Note - the Kathmandu-Paro-Kathmandu flights are not included in the tour price but may be purchased separately or added as an extra option. Please see the Options section and Tour Notes for more details). Paro airport provides a first taste of Bhutanese architecture and is surely one of the world's most beautiful. After lunch and an introductory chat with your Bhutanese guide, we will start our tours by visiting Ta Dzong, originally the Watch Tower for the Rinpung Dzong in Paro. It was later converted into the National Museum of the Kingdom and boasts a wide range of antique thangkha paintings, textiles, weapons & armour, household objects and natural and historic artifacts. You'll then walk downhill from the museum to Rinpung Dzong or the 'fortress of the heap of jewels' which is the seat of the district administration and the residence of the monastic school. The dzong is famous for its wall murals depicting Buddhist parables, symbols and the lives of prominent saints. Here you'll learn how these spectacular buildings have combined the monastic and civic administration of Bhutan for centuries. Finally, you walk down to the cantilever bridge below the dzong where your car awaits to take you to your hotel. | OVERNIGHT: Paro hotel | MEALS: Breakfast, Dinner | EXTRAS: Kathmandu-Paro-Kathmandu flights |
| Day 4: | Cross the Dochu La Pass to the Punakha Valley The tour will depart from Paro today and make its way to the Dochu La Pass, driving along the bendy roads through the dense forests. You will be taken past an array of chortens at the top of the pass. If the weather is good and clear, you will be able to spot the mountain ranges in the distance. The tour will descend into the Punakha Valley where your guide will lead you on a walk to the Chimi Lhakhang Temple. This structure was erected by the Lama Drukpa Kuenley or 'The Divine Madman' and is recognised for blessing barren women with fertility. All bird lovers will relish in the pre-breakfast tour that ventures up to the Che La Pass at sunrise. This is the perfect place to spot the blood grouse or the notable Himalayan monal. | OVERNIGHT: Punakha hotel | MEALS: Breakfast, Lunch, Dinner |
| Day 5: | Valley walk, Punakha Dzong, drive to Gangtey You will enjoy an early breakfast this morning, before getting back on the road for a drive through the valley to the north of Punakha. Here, you can experience a morning stroll to Khamsum Yuelley Namgyel Chorten. This chorten is a striking sight, situated on a ridge above the Punakha Valley. This unique sanctuary was inspired by the Buddhist treasure teachings of Thragthung Dudjom Lingpa. It is a sanctified religious retreat that aims to ward off negative forces and encourage peace and stability. This shrine also represents the positive forces that surpass the negative influences in the world. According to Lamas, this chorten is the epitome of Buddhism and promotes health and happiness for the people. When you have finished examining the temple, you can stroll through fields of chili, bean and wheat crops before reaching a riverbank. If you have the energy, you can continue to walk along the river to Punakha. Those who want to rest can be driven there. Upon arriving in Punakha, you will be guided to the charming Punakha Dzong, situated in the middle of the rivers of Phochu and Mochu. These bodies of waters symbolise the co-existence of masculinity and femininity and are different in colour. You will also see how the rivers come together at this location. Lunch will be eaten before you drive to Gangtey. | OVERNIGHT: Gangtey hotel | MEALS: Breakfast, Lunch, Dinner |
| Day 6: | Phobjikha Valley walk, Gangtey The tour will leave from the Punakha Valley and return back onto the mountain roads through oak and rhododendron forests into the Phobjikha Valley (approx. 70km, 3hrs). These dense forests are also the winter roosting grounds for the endangered and famous black-necked crane. These cranes make an extraordinary high-altitude migration here from the Central Asiatic plateau to avoid the harsh winters in October. The arrival of the cranes is celebrated with a festival on 12 November, followed by the king's birthday. The birds depart from Tibet in February-March so the best months to view them are November, December and January. Your guide will take you into the valley so you can find some of these cranes, if it is the right time of year. That day you will also visit the Nyingmapa Monastery in the kingdom of Gangtey Gompa. | OVERNIGHT: Gangtey hotel | MEALS: Breakfast, Lunch, Dinner |
| Day 7: | Drive to Thimphu via Wangdue Phodrang Most of this day will be spent driving along the scenic route by the Dochu La Pass to the capital of Bhutan, Thimpu. En route, the tour will stop off at the Dzong Wangdue Phodrang. This significant building was destroyed in a fire in 2012 and is still undergoing construction today. The rebuilding process is expected to last until 2021. When you have arrived in the city centre, you will have some free time to wander around the area before dinner is served at the hotel. | OVERNIGHT: Thimphu hotel | MEALS: Breakfast, Lunch, Dinner |
| Day 8: | Thimphu tours and weekend market You will get the chance to really explore in and around Thimphu with the help of your driver and guide. We keep the groups small so that you can be flexible with your time and the itinerary. There is so much to do and see so we suggest chatting to your guide to arrange your day. Activities available: The National Takin Research Centre is filled with rare and interesting animals, an open pine forest and beautiful views over Thimphu Valley. The Memorial Chorten - this stupa was inspired by the third king to prevent negative influences. It was then constructed in his memory by the present king and the queen mother. The School of Arts & Crafts - an artistic academy where students can hone their traditional skills. The Folk Heritage Museum features exhibits that give insight into the medieval lifestyle of the Bhutanese people. The National Library houses the largest book in the world and traditional Tibetan-style books, inscribed on handmade strips of paper. The National Institute of Traditional Medicine has a small museum and a clinic that still treats people with traditional and herbal medicines. A traditional handmade paper factory selling lovely souvenirs and trinkets. The Textile Museum with displays of local weaving art and weavers at work. Trashichhodzong - the extravagant medieval fortress/monastery, which has most of the government's office, the king's throne and is also the summer residence of Je Khenpo, the Chief Abbot. A collection of short half-day hikes in and around the valley. Lunch will be included during the day and the tour will check out the National Stadium if there is an archery tournament or traditional folk dancing. The weekend market is definitely worth a visit with a selection of vegetable and spice stalls. Another highlight is the handicraft and clothing market, which is perfect for picking up some last minute gifts. This market runs from Friday afternoon until Sunday lunchtime and our tours will incorporate the markets into the itinerary. | OVERNIGHT: Thimphu hotel | MEALS: Breakfast, Lunch, Dinner |
| Day 9: | Taktshang (Tiger's Nest) walk, Drukgyel Dzong Breakfast will be eaten early this morning, as the tour will drive to the base of the Taktshang cliff. You will set off from here on a 2-3 hour hike, up to the monastery, set on a steep 800-rock face. Taktshang is one of Bhutan's most famous sites and means 'Tiger's Nest'. It is believed that Guru Padmasambhava flew to this location on the back of a tigress in the 8th century. The guru is thought to have meditated here, which makes this temple a sacred pilgrimage destination for Buddhists. You can have a break and tuck into your lunch at the Taktshang cafeteria positioned two thirds of the way up the mountain. In total this trip takes 4-5 hours and if you are tired, you can ride a pony up the incline. In the afternoon, the tour will visit the Drukgyel Dzong, the fort of victorious Drukpas. This fort was gutted by a fire but is still renowned for being the stand from which many Tibetan invasions were repulsed. If you look to the north you can see the dome of the sacred Mount Chomolhari or the 'mountain of the goddess'. The tour will also look at one of the oldest landmarks in Bhutan - the 7th century Kyichu Lhakhang, which was one of the 108 temples built in the Himalayas by King Songtsen Gembo. This sublime refuge is seen as one of the holiest shrines in Bhutan that exemplifies the arrival of Buddhism here. In the evening, you can take to the streets of Paro for a final stroll or relax back at the hotel in a hot stone bath. | OVERNIGHT: Paro hotel | MEALS: Breakfast, Lunch, Dinner |
| Day 10: | Fly to Nepal, visit Bhaktapur ancient centre This morning we fly back to Kathmandu (aim to sit on the right hand side of the plane for the best views) and transfer to the ancient centre of Bhaktapur. (Note - flight not included in the tour price). Formerly a capital of the Kathmandu Valley, the pedestrianised centre of Bhaktapur a World Heritage Centre and is full of squares and temples with some stunning wooden architecture. Unfortunately, Bhaktapur was heavily damaged during the 2015 earthquake, though restoration efforts have been substantial. You have a guided tour here, as well as time to explore the narrow winding streets which bustle with life. In the afternoon we make a short drive uphill to the village of Nagarkot, which sits on a ridge at the north-eastern edge of the Kathmandu Valley. Accepted as probably the best of the valley's mountain views, from the village lodges and hotels you can see all the way from Kanchenjunga in the east, past the tiny (from here!) peak of Mt. Everest, to Dhaulgiri in the west. | OVERNIGHT: Nagarkot hotel | MEALS: Breakfast | EXTRAS: Kathmandu-Paro-Kathmandu flights |
| Day 11: | Sunrise mountain views and villages, temples & stupas After waking early to enjoy the sunrise views, we have a downhill ridge walk through the Tilkot Forest Reserve, tiny Chhetri villages and traditional terraced farmland to the somewhat crumbling but atmospheric Changu Narayan Temple. Before arriving at our hotel in Kathmandu hotel for our last night in Nepal, we'll tour the important Hindu and Buddhist pilgrimage sites of Pashupatinath temple and Boudhanath stupa. These are both very important to their respective religions, but have a completely contrasting atmosphere and ambience which is fascinating to see. Our final night in Nepal is then free to head into Thamel to enjoy one last meal together before flying home tomorrow. | OVERNIGHT: Kathmandu hotel | MEALS: Breakfast |
| Day 12: | Kathmandu, tour ends with airport transfer Your time is free today until we transfer you to the airport in time for your flight home. A range of options are available if you would like to extend your tour in Nepal. These include white water rafting on the Bhote Khosi river, one of the best one day rafting trips in the world, hikes and tours in the Kathmandu valley, or more extensive rafting or trekking tours. We can also arrange visits to Chitwan and Bardia National Parks in the lowland Terai region of Nepal. Please contact us for more information and ideas. | OVERNIGHT: N/A | MEALS: Breakfast | EXTRAS: Extra day in Kathmandu - post-tour |
Map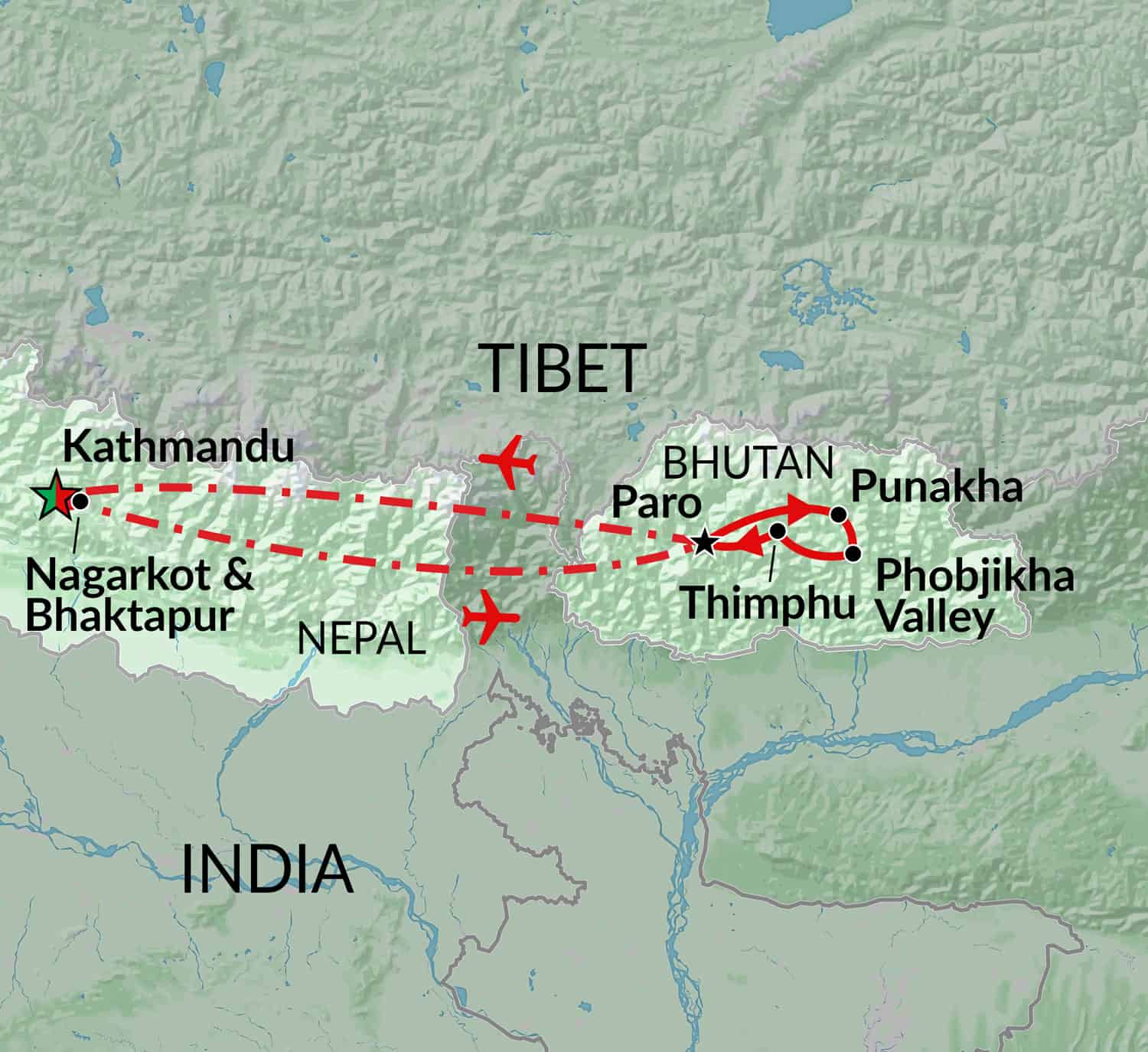 Price information
Check dates, prices & availability
Responsible Travel
As the pioneers of responsible tourism, we've screened this (and every) holiday so that you can travel knowing it will help support the places and people that you visit, and the planet. Read how below.
Planet
In Nepal, we encourage trekkers to eat the same meals as much as possible, to reduce the amount of cooking fuel required. We also strongly recommend the use of filtered or purified water instead of purchasing bottled water en-route and adding to the already large problem of plastic waste in the mountains.

The Bhutanese people in general are very environmentally conscious, and this makes travelling and working in Bhutan a pleasure. The Bhutanese government has many rules in place to ensure that the local culture, religion and traditions are protected, and we fully support their efforts.

We know that tourism and the development required to support it will always have some kind of impact on the local environment and ecosystems. It is our duty as tour operators, and as travellers, to strive to ensure that we support and make positive impacts, while also aiming to reduce any negative impacts as much as possible. We know that making the positive difference we aim to achieve will not be an easy task.

We design our itineraries to avoid domestic flights and the associated CO2 emissions as much as possible. We also try to design some city tours to be done on foot as much as possible and reduce the amount of driving each day.

Drinking water and the waste associated with single-use plastic water bottles is something we are working hard on in all our destinations. We encourage travellers to bring their own water bottles, and are also rolling out a program of providing large water canisters on group tours instead of small bottles, and offering filtered water bottles to travellers, which can vastly reduce waste generated by our customers on an ongoing basis after their tour with us.

We encourage energy saving on our tours by asking travellers to turn off all air-conditioning, lights, and electronics when leaving their hotel rooms. Littering at any of the sites must also be avoided. If trash cans are not available, we facilitate the collection and later disposal of any waste generated during our tours.

Many of the sites we visit on our tours are seen as natural wonders. We encourage our travellers to treat these sites as such, sticking to marked paths, not picking wild plants or flowers, and avoiding disturbing the local wildlife as much as possible.


People
Our Nepal tours avoid domestic flights as much as possible and instead travel by road between Kathmandu, Chitwan National Park, and Pokhara. We feel this provides a much better experience, allowing you to see more of the country you are travelling through, while also reducing CO2 emissions.

Our Nepal trekking tours are all lodge-based, which provides more income and support to the local mountain communities than camping. All porters used are employed under the guidelines provided by the International Porter Protection group, which covers their clothing & footwear and maximum loads, as well as other employment guidelines. We do not include elephant-back safaris on any of our tours and advise our travellers against booking these locally.

We have supported various local charities and NGOs over the years, including specific donations and support to our local team and their families following the 2015 earthquake.

We use only Nepali guides and drivers on all our tours, and have worked with the same Nepali family for 20 years, who help to run all our operations in Nepal. We aim to use only locally-owned hotels and guesthouses.

In Bhutan, we also try to add in some extra local experiences and interactions with the Bhutanese people, whether this be through trying local sports like archery, attending local festivals or tsechus, or visiting family homes. All trekking guides, cooks, and muleteers used are employed under the guidelines provided by the International Porter Protection group, which covers their clothing & footwear and loads, as well as other employment guidelines.

We use only Bhutanese guides and drivers on all our tours and aim to use locally-owned hotels and guesthouses in most locations.

Throughout our long tourism business journey, exceeding 20 years of operations in the Middle East and Asia in particular, we have succeeded in establishing strong links with many of the communities we are dealing with in our host destinations. We aim to use locally-owned hotels instead of international chains, and encourage our guests to buy local products and make use of services provided in the communities they travel through. We help indirectly through the experiences and cultural exchanges that take place between the local population and the travellers during our tours.

We employ local guides, using local handicraft shops, and recommend shops to our travellers so that their holiday spending contributes to the people of that country. Furthermore, we provide each traveller with a tipping guide or arrange a tipping kitty that will help to ensure that those numerous people working hard to make sure our holidays run smoothly and are a great experience, are rewarded as they should be.

We also try to consider the social and cultural aspects of the local community and how to respect the customs and traditions of its inhabitants. Our tour notes will provide advance information on dress codes and particular local customs, and our guides will expand on this in their explanations during the tour. This means we can create valuable and rewarding opportunities for our travellers and allow local people to mingle and exchange ideas and thoughts without causing any unintended offence.

Popular similar holidays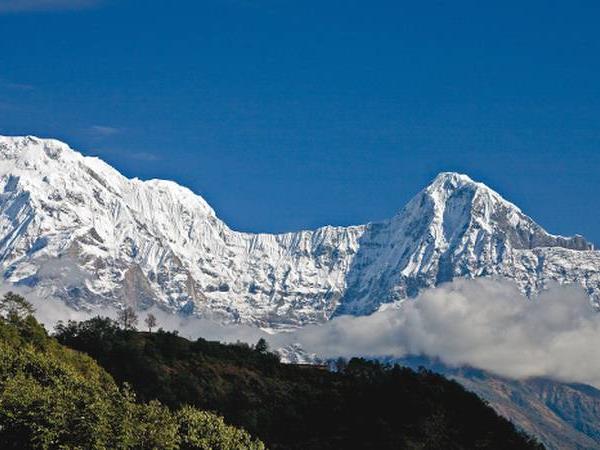 From £1450 - £1550 11 days excluding flights
From the Annapurna Range vistas to jungles of Chitwan NP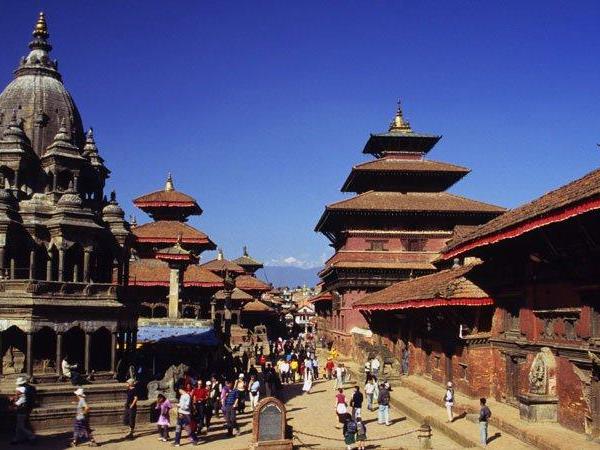 From £719 8 days excluding flights
A short Nepal introduction - Kathmandu, Chitwan & Pokhara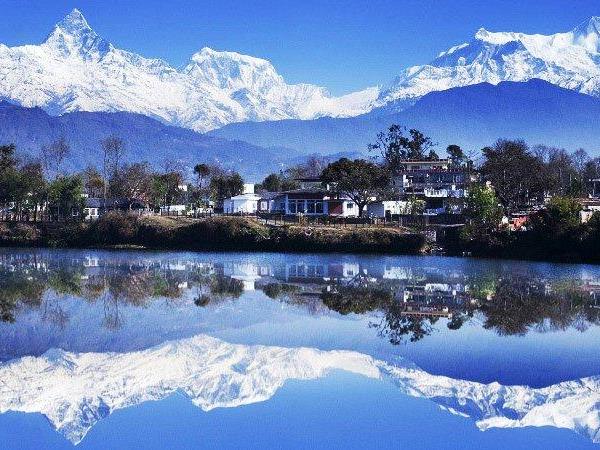 From £1649 - £1849 15 days excluding flights
Two weeks of culture, wildlife and trekking through Nepal