"Trek a 330km stretch of the Annapurna trail from Phedi to Nayapul staying in tea houses and lodges whilst accompanied by a local porter and knowledgeable guide. "
Highlights
Kathmandu | Pokhara | Phedi | Potana | Landruk | Ghandruk | Tadhapani | Ghorepani | Poon Hill | Hile and Nayapul communities |
Description of Annapurna trekking holiday, Rhododendron trek
This 12 day Annapurna trekking holiday, rhododendron trek, is one of the regionís best loved short trails featuring a combination of cultural diversity, local villages and, of course, breathtaking views over the surrounding mountains that tower at well over 20,000ft.

From the Annapurna peaks to Machhapuchare, Himchuli, Tukuche and Nilgri Himal, this Annapurna trekking holiday, takes you past some of the regionís most iconic natural images where forests of rhododendrons reign supreme within the valleys leading to the tiny town of Nayapul.

Wildlife, including kingfishers, deer and butterflies, make the most of magnolias, orchids and flowering rhododendrons to offer a cornucopia of colour every step of this Annapurna trekking holiday.

At the start of this 12 day Annapurna trekking holiday youíll find plenty of time to acclimatise in Kathmandu and Pohara where 3-star hotel accommodation, on a twin room basis, is included within the overall price. During the actual rhododendron trek all lodge accommodation and meals are included as well as the services of porters and experienced trekking guides.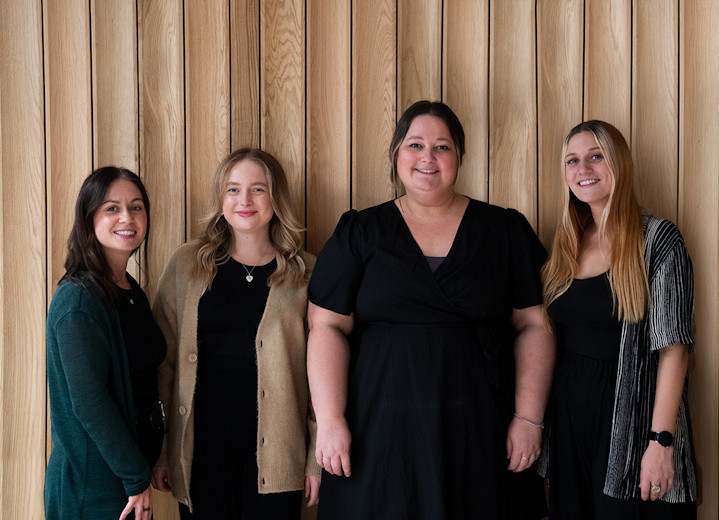 Departure information
This trip can be tailor made throughout the year to suit your requirements
Holiday type
Travelling with a local operator
This holiday is operated by a company based in the holiday destination and they will be able to provide expert local knowledge. They will be able to tailor make your holiday to suit your requirements not only concerning the dates of travel but also typically the standard of accommodation, and thus price. It is rare for local operators to be able to help with the booking of your flights.


Responsible tourism
Annapurna trekking holiday, Rhododendron trek
Carbon reduction
Your holiday will help support local people and conservation. We must also reduce CO2. Learn about the CO2 emissions of this holiday and how to reduce them.
Environment
Our trekking company is wholly committed to responsible tourism. On our treks & tours, tourism helps improve the standard of living for the local people by generating income for the local community through purchasing of local products such as fresh fruits, handloom products, meat, drinks, and fresh vegetables and providing job opportunities.

We employ well-trained & experienced local guides and hire local porters whose load limit is 20-25kg. Our guides will give a briefing about responsible tourism e.g. rubbish disposal, giving food scraps to domestic animals, paying the porters to carry out trash, using a fire pit when camping, not picking flowers, using kerosene instead of firewood, avoiding bathing/washing clothes in streams, using local tea houses or camping sites. In addition the small group size of 4-10 people help to minimise the impact on the environment.

On this trek, we stay at local lodges/tea-houses operated by local people such as Annapurna lodge, Snow-land lodge, Panorama view lodge and Himalayan lodge. These lodges manage garbage properly, use gas for cooking (not firewood) and most have and solar energy facilities.

Our trekking company provides financial donations for the local school (US $2 per visitor) & health post (US $3 per visitor). We provide educational materials for students such as copies, pencils, ball pens and sports equipment (foot balls, basket balls), and provide equipment & medicines for the health post such as tablets, eye drops, high-altitude tablets, plasters and bandages. We also support the Kvresthali Women society with financial donations (US $5 per visitor) which provides education for impoverished adult women and provides funds for goat and vegetables farming and road repair.

On this trip, our guests will have the opportunity to give donations to these causes, and visit the Annapurna conservation project which plays a vital role in environmental protection and community development in the region. The project is involved in forest & wildlife conservation (e.g. advice not not light campfires, cook with kerosene, donít touch/remove flora or fauna, donít buy items made from animals), fixes the prices for lodges in the region, provides community training (in conservation, culture, lodge management) and builds/repairs trekking steps. Visitors will have the opportunity to observe & learn about the project and make financial contributions. In addition, travellers can visit Ghandruk School to see the activities of Gurung students and offer support by contributing educational materials such as art books, pencils, sports equipment etc.
6 Reviews of Annapurna trekking holiday, Rhododendron trek
---
Reviewed on 14 Oct 2017 by
Els Termaat
1. What was the most memorable or exciting part of your holiday?

The whole holiday - with a week of trekking and some days for sightseeing in Pokora and in and around Kathmandu was perfect. Love the combination of active and cultural; trekking through the beautifully lush lower ranges and visiting smaller settlements were our favourite.


2. What tips would you give other travellers booking this holiday?

Come well prepared with gear to suit the conditions and a well stocked medical kit. Everything went perfectly for us but of course anything can happen. There were opportunities during the trek to donate to schools needing to rebuild (all accepted with a neat receipt) and I wished I had taken more cash with me for this purpose - no ATMs along the way of course.


3. Did you feel that your holiday benefited local people, reduced environmental impacts or supported conservation?

Nepal is highly dependent on tourism and it is clear they are very aware of this. The country is still rebuilding after the earthquake. Income from selling rooms and food to travellers is very important to the country. The Nepalese are naturally generous and gracious and it's important to reciprocate in kind. Rubbish in rural areas is burnt or buried so where possible reduce or carry out non biodegradable waste.


4. Finally, how would you rate your holiday overall?

Brilliant. On all fronts - the country, the trek and the local tour operator. My daughter is planning to come back at the end of school to volunteer and to trek and the company has offered to assist set this up. I look forward to visiting the region again myself and will not hesitate to use our tour operator again. I also look forward to relying on Responsible Travel for access to holidays in the future. Many thanks to all.
---
Reviewed on 11 Jun 2015 by
Emma Collver
1. What was the most memorable or exciting part of your holiday?

This trip was truly a trip-of-a-lifetime and we took home many fond memories.
We loved seeing the clouds part and being amazed at the huge mountains, which are always taller than expected! Every single day involved a different terrain and view.
On the way towards Poon Hill, we walked through rice fields, terraced farming on the hill sides, and rural villages. As we climbed higher, we hiked through beautiful rhododendron forests, which were in full bloom (March/April). Most importantly, our guides, Krishna and Pujan, really made all the difference. Krishna has been doing this for over 15 years, and so he has formed relationships and contacts in even the smallest villages. He would always go above and beyond to make sure we had what we needed and the best facilities possible. We even got to join in on some local dancing on our last night, something which the larger tour groups don't get chance to do. He was always very friendly and also excellent at giving us a flavour of true Nepali
life, especially the cuisine and drink.


2. What tips would you give other travellers booking this holiday?

Be sure to ask questions about what you're seeing - the guides are always willing to share true Nepali life and have many funny anecdotes. You'll get way more out of it that way.
Weather:We experienced every single temperature and weather whilst trekking, so do prepare for this. Light-weight t-shirts and shorts were worn during the day, with a heavier fleece top for the evenings. At higher altitudes (even just 2500ish), we used merino wool thermals, a couple of thick jumpers, hats, gloves, scarves etc. A down jacket is perfect if you feel the cold easily (I found it essential, but my husband didn't have one). It rained most days, but always after we finished our trek for the day, so it didn't bother us. We had cheap ponchos to keep us and our bags dry in sudden down pours.
Bring a sleeping bag - there are often blankets at the teahouses, but it's good to
have the guarantee of the warmth. Water purification tablets are great - it's a waste (of money and plastic) buying bottled water.
We had (mostly) warm showers available each night, but don't always expect luxury - the teahouses vary greatly. They ranged from concrete buildings with flushing toilets to rickety wooden huts with paper-thin walls (which have a charm of their own).
The food, especially Dahl Bhat is tasty and flavourful - much to the contrary of what I had expected from previous reviews.

Packing: We needed less than we took. We carried a 30l back pack each, with daily essentials (including fleece as it started out cold). Everything else was carried by our "assistant" guide, Pujan. He was not a porter, like in other companies who carry 2 large bags from a strap on their head and trek ahead of you. He walked with us and carried just one bag (so we needed to pack both of our stuff into one duffel bag). In hindsight, we would have taken a 60l hiking backpack for him to use, as then he would have had more comfortable straps.
Money: we took 1200 american dollars as spending money between two people. This bought meals, beers, souvenirs for the whole 12 days. You're often advised to barter, but keep in mind it's difficult to get ripped off, when you're probably only bartering over a few dollars. The tourist industry is incredibly important to Nepal's economy, so it is worth supporting.
Driving: while a lot of other tourist companies hire out large minibuses, which travel incredibly dangerously along the mountain roads, Manakamana Treks employed private drivers that were safe and pleasant. They didn't take the same risks that other drivers do, which we truly appreciated.


3. Did you feel that your holiday benefited local people, reduced environmental impacts or supported conservation?

It's easy to see the tangible effects of benefiting the local people. Many of the
teahouses exist only because of the people coming through on treks. This is
particularly important now after the devastation of the earthquake.
The company is native to Kathmandu, where both our guides were from. Our assistant guide was doing an internship for his business degree. In all of places, including Kathmandu and Pokhara, we were shown local places to eat, rather than the more touristy destinations.
Part of the cost of the package (which is incredible value for money) goes towards your permit into the nature reserves.


4. Finally, how would you rate your holiday overall?

This was an exceptional trip, of course due to the stunning mountains, but mostly because of the fantastic work of Achut and his team. They made us feel welcome, safe and entertained. We would love to see them thrive, especially after the recent earthquake.

---
Reviewed on 26 Aug 2010 by
Gill Craig
1. What was the most memorable or exciting part of your holiday?

I would recommend a visit to Bhaktapur and Changu Narayan which both provide a contrast to Kathmandu, particularly Bhaktapur which is a well preserved ancient city and you can still see the traditional Newari life there. Travelling through the villages you will see the women working in the paddy fields. Drinking masala tea overlooking the Phewa Tal against a backdrop of the mountains was wonderfully relaxing after the 6 day trek.

I really enjoyed the bus trip back to Kathmandu from Pokhara and sighting langur monkeys on the Annurpurna trek was a real treat. The funeral pyres at Pashupatinath will be one of the lasting images.


2. What tips would you give other travellers booking this holiday?

Travellers may need to manage expectations. I trekked during the Monsoon season and visibility was poor so not much of a view of the mountains (although can be a problem at other times of the year). The upside was that there were very few tourists and I was often the only one staying in the lodges. If you want the company of other trekkers you may need to specify this. Need to take own towel and sleeping sheet. While some lodges have good facilities others are more basic. Be prepared for crawlies!


3. Did you feel that your holiday benefited local people, and minimized impacts on the environment?

Staying in the tea houses does put money into the local villages. There's an obvious issue about buying bottled water when plastics cannot be recycled but this is one way locals can make money and few tea houses have purification facilities. There is a similar debate about the use of wood for cooking rather than kerosene or other sources of fuel and the threat of deforestation. These are difficult choices and need to be discussed with guides and travel agents. Specify in advance although choice may be restricted.


4. Finally, how would you rate your holiday overall?

Very enjoyable. I was lucky that I had good guides.

---
Reviewed on 23 Apr 2009 by
Mike Schofield
1. What was the most memorable or exciting part of your holiday?

What wasn't? Superb mountain scenery, a good challenging trek, really interesting culture, very warm and friendly Nepali people (including the guide and porter), the craic in the lodges with other trekkers over the evening meal, the flight over Everest and, sadly, the poverty and the eyesore that is Kathmandhu (though a not uninteresting eyesore).


2. What tips would you give other travellers booking this holiday?

Go with an open mind. Make sure you are fit enough to enjoy the demanding trek (Annapurna Sanctuary). Be careful about what you eat and drink. A reputable guide and porter are worth paying for.


3. Did you feel that your holiday benefited local people, and minimized impacts on the environment?

Yes - the lodges certainly seem to be prospering, there was work for the guide and porter, the tour operator was a local Kathmandhu company, we used local transport facilities and everyone and his friend wants a tip. The Annapurna Conservation Project has done amazing work to protect the area through footpath construction and rules about environmental protection (eg not selling water in plastic bottles - though this applied only after Chhomrong.)


4. Finally, how would you rate your holiday overall?

This was an excellent holiday, a great experience.

---
Reviewed on 18 Nov 2008 by
Emmanuelle Landais
1. What was the most memorable or exciting part of your holiday?

Seeing the Annapurna Mountains from Pokhara and then walking slowly towards them day by day was just amazing. A perfect trekking holiday done at a good pace thanks to our super Sherpa/guide Krishna. The guesthouses were clean and adequate and the people very hospitable. Credit really goes to Krishna who had friends along the way that really made our trip special.


2. What tips would you give other travellers booking this holiday?

Prepare to spend a lot of money on water. The price of bottled water goes up with the altitude as the people carry each bottle up there. You might want to consider bringing purification tablets as the tap water doesn't look all that bad and you'll avoid consuming all those plastic bottles.


3. Did you feel that your holiday benefited local people, and minimized impacts on the environment?

I think the local people did benefit from our trip. The guest houses are well oiled machines prepared to cope with small groups of tourists, however I'm not convinced it is very sustainable. Unfortunately wrappers and chip packets peppered every step of the way which could be down to local people as well as tourists. There is no offsetting programme for the flight to Pokhara but Yeti Airlines (the carrier) does sponsor a lot of social charities in Nepal.


4. Finally, how would you rate your holiday overall?

Overall it was brilliant. Coming from the Middle East it was a short flight away but a totally different world. Not really off the beaten track but for what is considered peak season (November) the trails were really not overcrowded at all. We were well fed and guided. We had a lot of laughs with the women who work hard in the guesthouses. A breath of fresh air but shame about the litter.

---
Reviewed on 27 Dec 2007 by
Lisa Harlow
1. What was the most memorable or exciting part of your holiday?

The highlight of our holiday was seeing the Annapurna range up close with perfect visibility under crisp blue skies. During December visitor numbers drop significantly so the trek was extremely peaceful and uncluttered and we had beautiful views and locations to ourselves. Another high point was the long evening discussions with our guide as we learned about the experiences of the Nepali people and the issues and concerns of mountain life.


2. What tips would you give other travellers booking this holiday?

This trek is ideal for people looking for a good hike without some of the extremes of high altitude trekking. Top tip is to bring some thermals for the cold December nights and something to keep you entertained in the evenings - there really is nothing to do except have a beer and a chat so Sudoku works well. Another thought might be to upgrade to a higher quality hotel at the end of the trip to add in a little luxury and comfort.


3. Did you feel that your holiday benefited local people, and minimized impacts on the environment?

The travel company representatives were local people who talked with passion about Nepali issues and who cared for the environment and the people. Trekking definitely impacts the environment but also brings huge benefits to the local population and the holiday was designed to maximise that benefit.


4. Finally, how would you rate your holiday overall?

This was an excellent, no frills holiday, an amazing experience and a great way to get to know some real Nepali people and discover the beauty of the mountains without the stresses of high altitude trekking. Anyone looking for luxury should probably look elsewhere but I found the simple approach very refreshing and a real adventure.

---
Popular similar holidays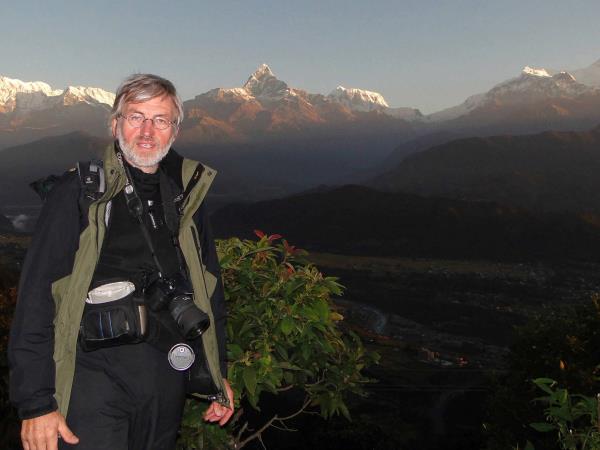 Spectacular trekking and jungle safari at Chitwan
From US $1095 - US $1195 17 days excluding flights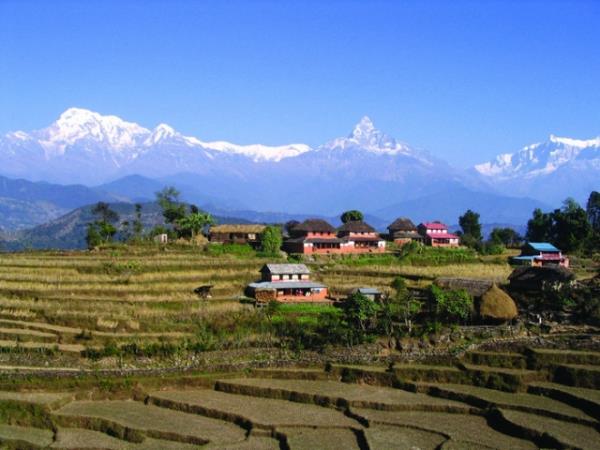 Trek in Kathmandu valley & Chitwan
From US $849 - US $955 14 days excluding flights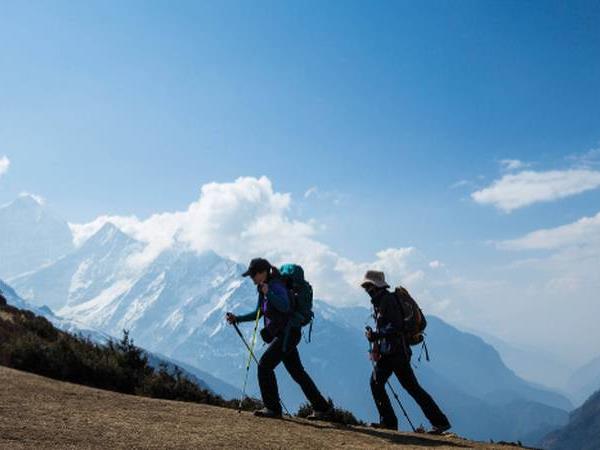 Trek Nepal's famous Everest and Annapurna Trails in 2 weeks
From £2070 15 days excluding flights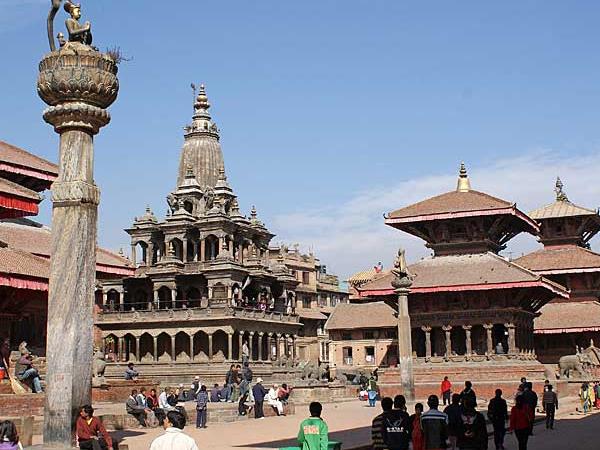 Trekking, wildlife, culture and temples
From £3195 14 days excluding flights