"You'll spend five nights camping in the Omani wilderness on this adventurous tailor made tour that follows the coastline from Muscat to Salalah"
Highlights
Muscat | Sur | Ras Al Janayz | Ras Ar Ruways | Wahiba Sands | Jaalouni | Arabian Oryx Sanctuary | Ras al Madrakah | Wadi Shuwaymiah | Al Kahil | Salalah | Qara Mountains
Description of Camping tours to Oman
This fantastic 9 day/8 night overland camping adventure in Oman, follows the spectacular coastline south from Muscat all the way to Salalah in the Dhofar region in the south of the country. You will be camping out under the stars and travelling through the desert in a 4wd vehicle.

Experience the culture of local Bedouin villages and spend time with the locals on this camping tour in Oman . You will visit a Turtle Sanctuary and learn more about the conservation and research work going on there. Committed to the protection of the beautiful Giant Green Turtle (Cheloniamydas), Raz Al Jinz Turtle Reserve and Scientific Centre is a must-visit on any Oman itinerary. Situated on the east coast, just 30 minutes from the coastal town of Sur, the centre offers a unique eco-tourism experience and an unparalleled encounter with sea turtles.

You will also visit the Arabian Oryx Sanctuary on this tour, established in 1994 to help protect oryx and to conserve desert habitat and threatened species.

Experience traditional life in Oman, visit local fishing villages and enjoy exhilarating rides through the desert dunes. Wherever possible we try to arrange this tour around the Full Moon to fully maximise on your camping experience.

Please note: This is a long, mainly off-road trek, in 4WD land-cruisers, the distance covered exceeding 1500 kms.

A sea and sand vacation with a difference, the trip includes 5 consecutive nights camping with no modern conveniences! However, for those in good health and with the spirit of adventure, this overland camping expedition provides a wonderful opportunity to discover the 'real' Oman on an unforgettable coastal journey in the sun, and beneath an awe-inspiring canopy of stars. Best time to go The best time to travel is from October through to April as the temperatures are warm during the day and mild in the evening. During the summer from May to September – the sun is very hot making this tour rather uncomfortable.

Please note: We try to arrange around the Full Moon as possible, to maximise clients experience camping in the desert.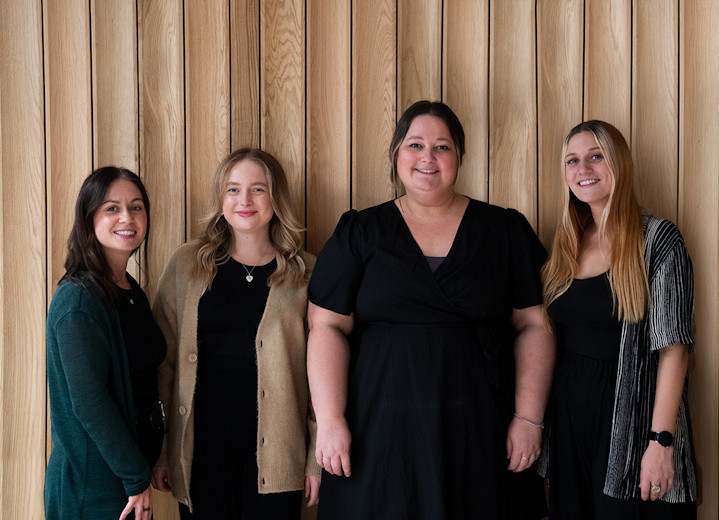 Departure information
This tour is tailor-made so can depart on any day year-round
Holiday type
We offer a complete tailor made service allowing you to decide when you go, where to stay and what to do, to create a unique holiday for your individual requirements by our travel experts. We would be happy to telephone you to discuss your requirements and options. Our staff have intimate knowledge of this destination, so do please include your telephone number when you complete the enquiry form.
Responsible tourism
Responsible tourism: Camping tours to Oman
Environment
This tour visits the Ras Al Junayz beach, one of the largest nesting areas for green turtles in the Indian Ocean. An average of 30,000 turtles nest at this beach. The Ras Al-Junayz Turtle and Nature Reserve was established in 1996 to better protect Oman's Sea turtles and their natural environment. Clients are encouraged to donate to the research centre.
The total protected area is 120km with a 45km of coastline, extending for 1km into the sea. The Ras Al – Junayz Scientific and Visitors Centre offers a unique Ecotourism experience – an unparalleled encounter with sea turtles. It also houses a research library and research facilities for marine biology and archaeology promoting social responsibility and sound environmental practices.
The tour also visits the Arabian Oryx Sanctuary – established in 1994 to help protect oryx and to conserve desert habitat and threatened species. It covers approximately 27,500 sq. km of central Oman and lies equidistant from Muscat and Salalah.
Community
This trip visits several local communities in the Wahiba Sands Desert allowing clients to purchase handicrafts made by the locals. Any money from the sale of the handicrafts helps the local Bedouins to support their families. Local Bedouin guides are hired to explain their way of life to clients on parts of this tour. This enables them to earn a regular living from the visiting tourists. All waste from the campsites is and taken away and recycled. There is no evidence left of any travelers staying in the desert.
Popular similar holidays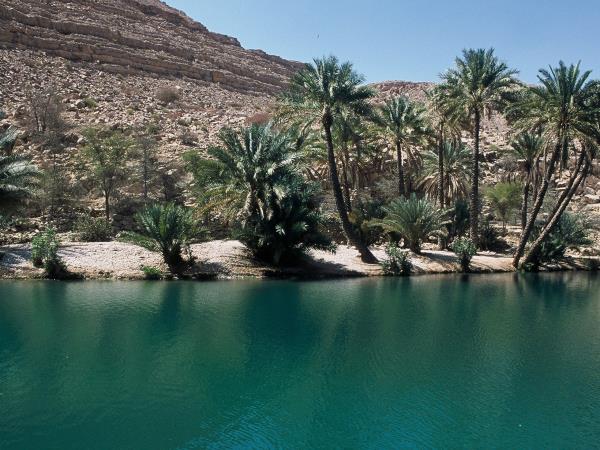 Ancient spice trails, Wahiba Sands, superb coastal scenery
From £1799 8 days excluding flights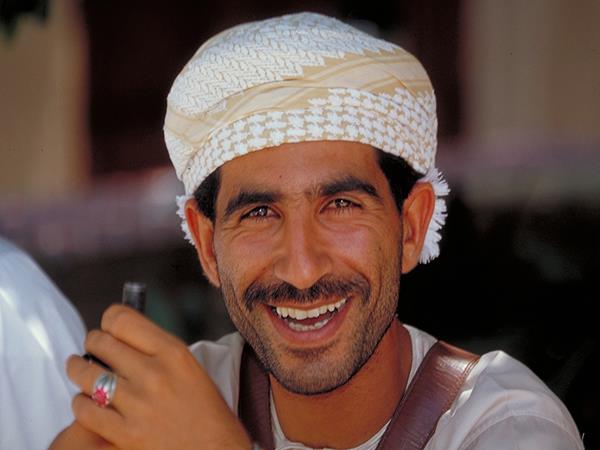 Journey through Oman's ancient cities, mountains and deserts
From £2795 12 days excluding flights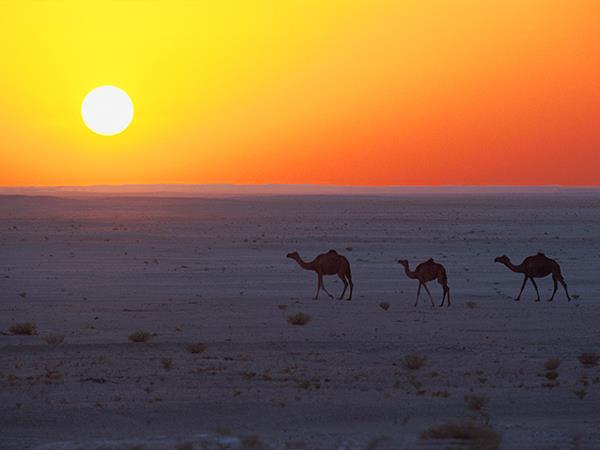 Privately escorted mystical trip of stunning Oman
From £1850 8 days excluding flights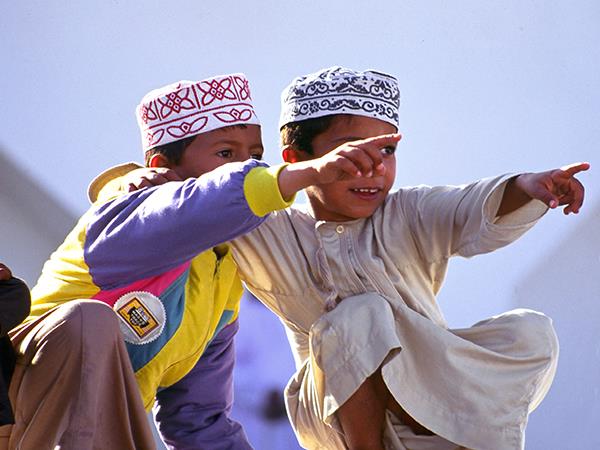 An amazing Oman off road adventure your family wont forget
From £2795 14 days excluding flights