Description of Bangladesh wildlife holiday
Join this pioneering tour of Bangladesh's rainforests and Sunderbans and visit some of the least visited wilderness areas in the world and encounter endangered Gibbons and Tigers.

Price Includes:

Everything mentioned in the above itinerary is included. Including three meals a day (breakfast, lunch and dinner) where mentioned, There will be bottled water (approx 1ltr) available for each guest each day. We have our own private air conditioned vehicles with an excellent local driver for all transfers. We use two brilliant full time guides; first a professional zoologist or local naturalist who will escort you on all your excursions and also a very knowledgeable English speaking local guide who will also act as driver for all transfers. Your zoologist escort (where available, please check the availability of the zoologist for this trip when enquiring) is an expert in Bangladeshi wildlife (particularly primates and tigers) and their behaviour. He will be able to help you identify the different species as well as interpret you what behaviours you are seeing. For example there are 3 species of macaque here which can be confused with each other and his expert knack of knowing where to look and when for wildlife means that you should not miss anything whilst with him. One of the joys of having a zoologist or experienced naturalist escort is that you will not miss any sightings and he will also bring some equipment to help spot animals after dark. We also use local national park guides and research assistances who have been working inside the parks or with scientists for many years and their knowledge of the are and its wildlife is unrivalled. All the excursions including guided walks, canoe safaris and sightseeing entrance fees are also included. We also charter our own boat for however long you wish to spend in cruising the Sunderbans in search of tigers, Gangetic river dolphins and huge saltwater crocodiles. The whole boat and crew will be at your disposal for the duration of the cruise through the mangroves. Also to help us in the quest for wildlife on this tour the zoologist will come with a high powered spotlight and spotting scope (only if we have availability of a zoologist is this available). These will be available to use throughout the tour and with his help and this equipment we stand a far higher chance of spotting tigers, slow loris and other elusive wildlife on this tour. A comprehensive species list (which states the relative chances of seeing animals based on past tours) is included in the pre-departure pack. There is also a reference book library available for your use throughout the trip as well as some documentaries on gibbons and tigers which are available to watch throughout the tour.

Seasons: Season – mid November to late April (although April can get very hot). Whilst the gibbons, other primates and all other mammals are here all year around, it is far easier to see them in the dry season. The vegetation is less dense and the lack of water concentrates animals in particular areas. That is why we recommend between November and April (between the oppressive heat of May-June and the monsoons. Within this season we have had great success in spotting the targeted wildlife between November and January.

Introduction:

Throughout the world today there are very few truly wild and untamed places left in the world, the eco-tourism industry is opening up doorways to new and exotic locations all over the world. This is something that we are particularly proud of, as we explore remote corners of the world in search of some of the world's weirdest and most wonderful species we are setting up sustainable and eco-friendly protocols for tourism to follow. We are often the first wildlife holiday operator to venture to new and exciting destinations and Bangladesh is our flagship country. Since our director travelled there to find the rare and endemic Western Hoolock Gibbon in the far east rainforests and spent Christmas day 2008 in the company of 6 of these magnificent apes he knew that he had to share this with the world. This is why he personally guides all our wildlife watching holidays to Bangladesh. But despite the wealth of primate life here (up to 10 different species maybe seen), a large population of tigers, huge saltwater crocodiles and the largest populations of the Gangetic river dolphins, finless porpoises and Irrawaddy dolphins; hardly any foreign people visit Bangladesh for its wildlife. So if you have an adventurers side and want to explore some of the dwindling places which remain off the beaten track then Bangladesh is for you. Whilst the country itself is experiencing huge population increases and the ever present threat of flooding as sea levels continue to rise, there are a couple of really wild areas which remain pretty much untouched form human development. The problem being that this may not be the case in the coming years. One of the places we will be visiting are the rainforests to the east of the country which are home to some of the rarest primates in the world, including one of our distant cousins the western hoolock gibbons (300-500 remain in the wild). It is this impressive ape which we aim to find with the expert help of local trackers and research assistants around the tea growing region of Srimangal. There are 4 protected forests around here and we hope to find 5-7 species of primates here before heading south and to the Bay of Bengal. Here we charter our own live aboard boat and head out into the worlds largest mangrove forest, the Sunderbans. We will explore this huge forest in our chartered boat as well as smaller wooden boats which cruise down narrow waterways and then we also head into the mangroves and meadows on foot. All of this in search of some of the 500 plus tigers which live in the tangled web of roots and branches. We hope that as more and more eco-tourists arrive in Bangladesh and bring a revenue source which is dependent on the wildlife and forests remaining intact that the illegal logging and poaching, which runs rife through some of the country, is reduced or abolished with the shift going towards conservation instead. Once you mention to friends and family that you are thinking of travelling to Bangladesh for a wildlife holiday you will probably struggle to meet people who have been themselves. So you will probably have to take our directors word for it; 'The draw of tracking tigers on foot and having one of the worlds rarest apes swing through the trees above your head must get any wildlife enthusiast excited at the prospect'.

Why Choose this Tour:
• The below itinerary includes 3 nights on board our chartered Sunderbans boat, but this can be extended if you wish to explore this amazing mangrove forest further.
• This is the only dedicated wildlife watching tour in the world which visits Bangladesh.
• We have a primate expert guide and use expert local guides with years of experience tracking down gibbons and other primates in the Bangladeshi rainforests. You will gain an insight into the intricate behaviours observed, the complex world of primates is difficult to decipher without expert help and that is what you will receive on this tour.
• If requested we can bring extra equipment such as camera traps and night vision equipment to further increase our chances of seeing elusive nocturnal animals as well as furthering our understanding of the wildlife in these remote parts of Bangladesh.
• You will be able to track wild tigers on foot in the Sunderbans, this is one of the only places in the world where you are able to do this. We can guarantee that seeing a tiger whilst on foot is one of the best wildlife encounters you will ever have.
• You can relax in the comfort of your own chartered boat as we cruise down the many waterways of the Sunderbans mangrove forest.
• We offer spotlighting trips out after dark (if the local conditions allow) to try and find fishing cats, slow loris and other rare nocturnal mammals which live in the rainforests around Srimangal as well as spotlighting from the boat to spot tigers as they come down to the banks to drink. This is the best way of spotting this big cat in the Sunderbans and we can stay up as late as you wish on the boat in order to try spot one.
• All the above reasons give this tour a perfect success rate (100%) of seeing western hoolock gibbons on our previous trips as well as a very good 33% chance of seeing wild tigers in the Sunderbans. This is very high and due in large part to the expert guidance of our zoologist and the spotlighting we conduct (where available).
• We have an unrivalled network of experts and guides all over Bangladesh that are able to find and observe animals like golden langurs, Asiatic elephants, water buffalo, Asian short-clawed otters, Great Indian hornbills, sunda slow loris, fishing cats, Russel's viper, Irrawaddy dolphins, gharials, leopards and hundreds other endangered, rare or endemic species throughout this magical land. Whether it is Lawacherra, Bhawal, Satchari, Ramsagar, Remi Kalenga, Sunderbans and many other wildlife watching locations you want to visit we can arrange it. Please inform us if you wish to add a Bangladesh extension to the mammal watching itinerary below and we can provide an excellent wildlife watching itinerary and quote for you.
• Unlike many tour operators we are willing to run this tour for a single person (on request).

Locations:
This mammal watching tour explores the wonderful and wild world of Bangaldesh. There are 2 main wilderness areas in this very overcrowded country, that still retain their endangered and beautiful wildlife. These are the rainforests of the far east which share a border with the continuous forests of India's far east. These protected forests harbouring so much primate life are located close to the town of Srimangal. It is here that we hope to find up to 10 species of primates in Lawacherri, Satchari and Rema Kalenga National Parks. Before heading to the far south-west of the country and eventually to the coast and the Bay of Bengal. This journey will take us through the largest mangrove forest in the world the famous Sunderbans. Here one of the largest continuous populations of tigers lives and we will be on the lookout for this big cat as well as the other inhabitants of this vast wilderness such as crocodiles, deer, langurs, dolphins, porpoises and of course hundreds of bird species.

Fitness Level:
As there is some jungle walking involved we require all participants to be used to walking and be prepared to go off the path and into the jungle in search of gibbons. The animals do not follow the pathways unfortunately so we can head deep into the forest in search of them. The exact amount of walking is dependent on what the guests decide, we can tailor the activities to suit your requirements.

Equipment:
When you book onto the tour we will send you a comprehensive pre-departure pack which will include a full packing list of recommended equipment; but as a rule of thumb we recommend that you bring your own binoculars or spotting scope as well as suitable clothing which would be cool, light clothing which covers most of your skin (as Bangladesh is a Muslim country it is frowned upon to show lots of flesh), men can get away with shorts and t-shirt but woman are typically asked to have their legs and arms covered, at least when in the major city of Dhaka. Bring a scarf to wrap around your head for visits to Mosques or other sacred places. Comfortable walking shoes are a must as there is an amount of hiking involved in this holiday. Insect repellent is a must as there can be mosquitoes about at any time of day or night. Any medication, books or other items of a personal nature is of course up to you to bring along. Oh and please bring plenty of memory cards or film for your camera. Also do not forget sun cream, sun hat and sun glasses as the sun can be strong here during the day.

Minimum Age: 18 Years old.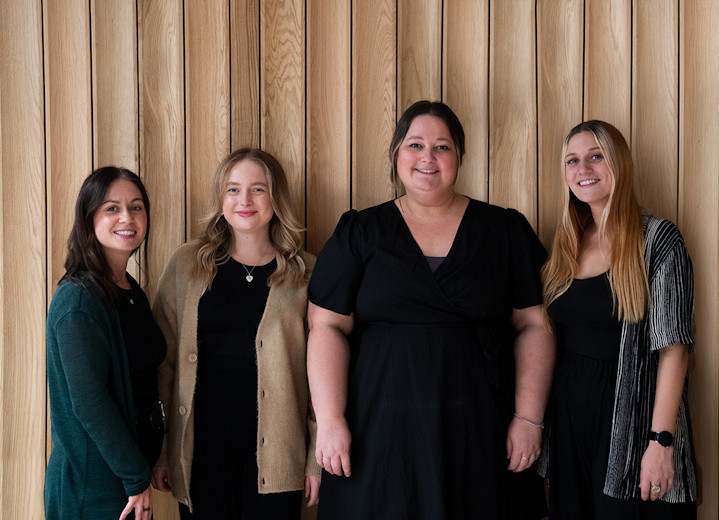 Departure information
This trip can be tailor made between November - January
Responsible tourism
Responsible tourism: Bangladesh wildlife holiday
Environment
We help to reduce our impact on the environment on this tour by chartering our own boat to cruise the Sunderbans, the vessel is a modern vessel which runs economically and is serviced regularly, to ensure that no excess population (noise, material or water) is exerted on the environment, than a standard live aboard vessel in the Sunderbans. We also happily promote Bangladesh's policy of using Compressed Natural Gas as an alternative to petrol and diesel and their ban on polythene bags. These two measures are gathering pace inside Bangladesh and this small country is leading the way with national policies affecting the environment.
We also make notes of other boats we see which are in breach of basic environmentally friendly rules and report such boats to the authorities.
At the end of each we offset our carbon footprint (based on the number of tours we have completed and the number of passengers we have taken with us), with the Carbon Trust.
Wildlife Promise:
The wildlife in Bangladesh benefits from our tours in numerous ways, firstly the most obvious one is that our presence as eco tourists in the rainforests and Sunderbans detracts from people logging and poaching illegally. This preserves the numbers of wildlife here as well as helping to protect their habitat.
We also donate an amount of money (depending on the number of tours and the guests) to the Gibbon Conservation Society as well as practising all the policies that Tour Operators for Tigers (TOFT) implement for their sustainable and responsible tiger safaris of India.
We also keep a record of all the gibbons and tigers that we see on the tour so we can update the park authorities on their populations with a hope to helping their conservation efforts. We also donate our pictures to the researchers to aid in their photo identification studies.
Community
The local community benefits in many different ways with this tour of Bangladesh; we help to train the local guides to perfect their bush tracking skills and enhance their knowledge of primates, as to lessen the impact of tourism on them. We also only hire local guides to supplement our zoologist escort, which encourages the local people close by the national parks to pursuit eco training instead of the best guiding jobs going to foreigners and graduates from Dhaka and other large cities. We also have a 100% local crew on board and all the food is sourced from the Sunderbans via sustainable methods and techniques. We also visit local villages throughout the tour and help to promote eco-tourism to the local population as Bangladesh is still a very long way behind its neighbours (India, Sri Lanka and Nepal) when it comes to tourism.
Popular similar holidays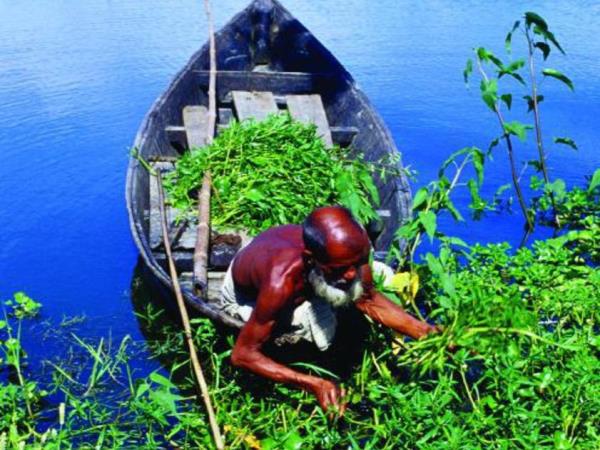 Bangladesh is waiting to be discovered
From £2395 15 days excluding flights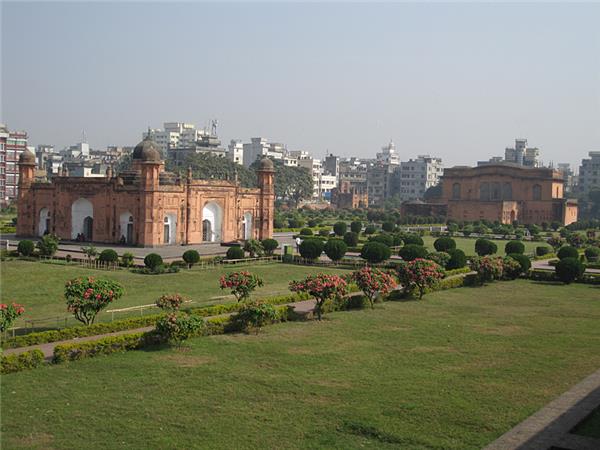 Journey through Sundarbans National Park in Bangladesh
From £2249 - £2699 15 days including UK flights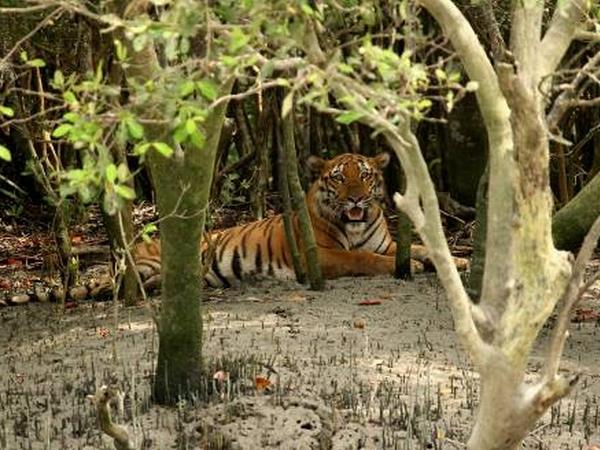 Cruise the Sunderbans Mangroves and Track Elusive Tigers
From £1995 8 days excluding flights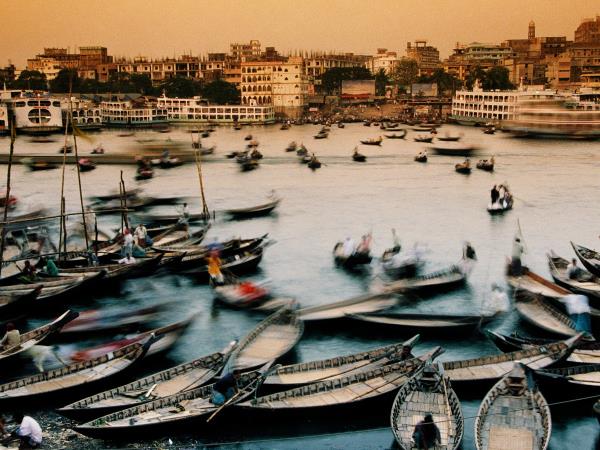 Meet the friendliest people in the Indian Subcontinent
From £2745 16 days excluding flights