Best time to visit Bangladesh

During monsoon season, southeastern Bangladesh can get flattened by 1,000mm of rain in July – that's as much as the UK's yearly rainfall.

Dry season is from November to March, when it's warm and sunny. There are leftover showers in the southeast in November, when cyclones still brush the coast. December is one of the best times to visit Bangladesh, with warm sunny days and cooler nights. Dhaka is a comfortable 25°C around this time of year. Bangladesh swelters under a hot spring between March and May, when temperatures can climb over 40°C. The humidity is stifling, triggering spectacular thunderstorms. It's broken by a long, rainy monsoon season that arrives at the end of May and doesn't move on until October.
Things to do in Bangladesh
Things to do in Bangladesh…
Go on a wildlife safari – minus the motors. Bangladesh shelters some seriously shy animals, so pack sturdy hiking boots, thick socks and long trousers and track them on foot with the help of an expert ecologist or park ranger. After all, there's nothing quite like padding alongside the footprints of a Bengal tiger. But how to get there? Century-old paddle steamers nicknamed Rockets navigate the route from Dhaka to the Sundarbans in around 20 hours.
Learn to enjoy the long drives. If you go for a comprehensive 18-day tour of Bangladesh, be prepared for drives of up to 200km. The antidote? Stop off at the mosques, villages and viewpoints along the way. Long trips can often be tailored to you, so just let your tour guide know if you'd prefer to break up the journey.
Experience how the locals live. Meet the fishermen who use trained otters to round up fish – a tradition that instead of endangering otters has protected and increased wild populations. In Jaflong, stone collectors are torn between gold rush pay packets and dangerous working conditions. A visit to the Khasia people, meanwhile, will help you understand an ancient matriarchal society with roots in Tibet. While Christian missionaries shaped their beliefs, the Khasia still worship the ancestors and invoke sacrifices in times of trouble.
Things not to do in Bangladesh…
Ignore the Rohingya refugee crisis. In 2017, Cox's Bazar – a 125-kilometre-long beach popular with surfers – became the centre of the Rohingya refugee crisis, as almost a million refugees fled across the border from violent persecution in Myanmar (Burma). The camp remains, struggling with overcrowding, diphtheria outbreaks and landslides during the monsoon season. Underestimate the power of cricket. Bangladeshis' love of cricket goes far beyond following their national team at Test matches. You'll see impromptu matches popping up everywhere from rural greens and beaches to city alleyways. If there isn't a bat and ball to hand, then planks of wood and a piece of fruit will do. Let Delhi (or Dhaka) belly put you off eating out. Ask your guide or tour leader about the best street food stalls – syrupy doughnuts and fried potatoes are popular in the cities. The ubiquitous national dish, ilish fish curry, is a must-try; it's usually paired with rice and paratha flatbread. Jackfruit is also found in everything from curries and koftas to dessert. Ignore the cities. The wildlife and national parks are the main reasons why travellers book a holiday to Bangladesh. But don't overlook Dhaka – a shocking clash of pink palaces and rickshaw packed roads. For something more relaxed, head to Sylhet. Its Sufi shrines and cathedral-quiet wildlife reserves are tucked amongst the tea hills of northeast Bangladesh.
Our top Bangladesh Holiday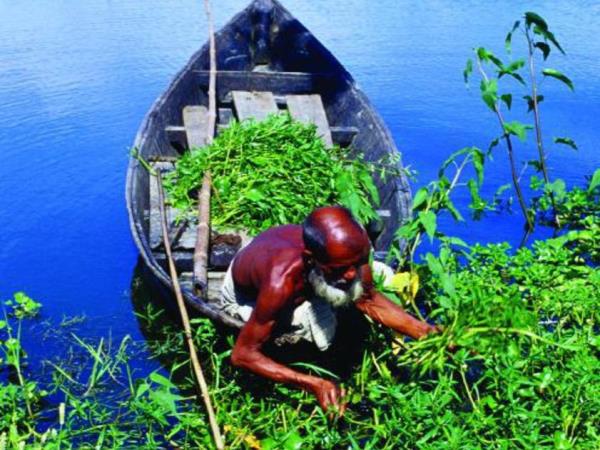 Bangladesh is waiting to be discovered
From
£3225
15 days
ex flights
Small group travel:
2023: 10 Oct, 19 Dec
2024: 20 Feb, 8 Oct, 17 Dec
2025: 18 Feb, 7 Oct, 16 Dec
If you'd like to chat about Bangladesh or need help finding a holiday to suit you we're very happy to help.

Bangladesh holiday advice
Aled Evans, from our supplier Undiscovered Destinations, tells us why Bangladesh is one of his favourite countries in the world:
Tourist-free haven
"The lack of tourists sets Bangladesh apart from its neighbouring countries. You will rarely see another Western tourist and local people will come up to you in the street and ask where you are from. They are genuinely interested in who you are and why you have come to Bangladesh. All done with a big smile on their faces!"
See the Sundarbans
"A walk through the Sundarbans mangrove forest allowed us a glimpse into the world of the local fishermen and honey collectors, who face the threat of tiger attack on a daily basis. Between 30 and 40 people are killed annually in this area by tigers. It was a fascinating if slightly nervous walk, even though we were told that the tigers were predominantly nighttime hunters. I was lucky enough to see dolphins, fish eagles and much more. We didn't see the elusive Bengal tiger, but I did see footprints from a mother and cub that had passed by only hours earlier."
Be prepared for Dhaka
"One of the largest cities in the world, Dhaka is complete and utter chaos. Double the amount of time anyone tells you it takes to get anywhere. Relax and try and enjoy the mayhem going on around you as you travel through the streets. You may even come to like it!"
More about Bangladesh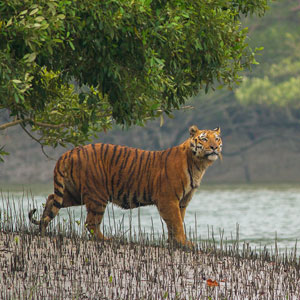 Read our Bangladesh travel guide to uncover a country full of surprises. The Sundarbans, the world's largest mangrove forest, harbours elusive Bengal tigers. Cox's Bazaar rolls out the biggest beach – and the biggest refugee camp – in Asia. And architectural marvels are around every corner, including the millennia-old Somapura Mahavihara Buddhist monastery.