Description of Blue whale watching holiday in Sri Lanka
Join us on this specific Blue Whale Watching tour of Sri Lanka and come face to face with the largest animal to ever live on the planet. With 100% record and fully WDCS certified boats we have a great track record here for Blue Whales.

Price Includes:

Everything mentioned in the itinerary is included. Including three meals per day (breakfast, lunch and dinner) where mentioned. There will be bottled water (approx 1ltr) available for each guest each day. We have our own private air conditioned vehicles with an excellent local driver for all transfers. We use two brilliant full time guides; first a professional zoologist or naturalist will escort you on all your excursions and also a very knowledgeable English speaking local guide who will also act as driver for all transfers. Your zoologist escort (where available, please check the availability of the zoologist for this trip when enquiring) is an expert in cetacean (whales and dolphins) biology and behaviour and will be able to help you identify the different species as well as interpret you what behaviours you are seeing. For example fin whales usually join feeding groups of blue whales around Sri Lanka but most people on these excursions never know the difference or even that they have seen two different species. One of the joys of having a zoologist escort is that you will not miss these sightings. We also use excellent local whale watching naturalists (actually we use the only certified and accredited whale watching boat in Mirissa), with years of experience in finding the whales and dolphins of the area. They know the exact areas the whales usually locate and their ability to spot whales at distance is phenomenal to see. All the excursions including whale watching trips and sightseeing entrance fees are also included. We include more individual whale and dolphin watching boat trips than any other tour operator around. A comprehensive species list (which states the relative chances of seeing animals based on past tours) is included in the pre-departure pack. There is also a reference book library available for your use throughout the trip as well as some documentaries on blue whales which are available to watch throughout the tour.

Seasons:

Late November to mid April – with a peak for blue whales from late February to mid March. It was originally thought that the blue whales migrated here from the Arabian gulf each winter and stayed until spring. However recent scientific studies have suggested that the blue whale population off the coast of Sri Lanka is here all year around and they just come closer to the shore in winter. On thing is for sure though, the blue whales and begin to aggregate off the southern coast of Sri Lanka from late November through to mid April. They come here to feed and the largest numbers are typically from late February to mid March. Sperm whales and large pods of long-nosed spinner dolphins can be seen here more reliably year around. But are also commonly seen during the peak blue whale season.

Introduction:

Sri Lanka is becoming one of the top whale watching destinations in the world and the premier destination for blue whale watching. But before the south and eastern coastlines become a wash with whale watching boats and thousands of tourists we offer you the chance to see up to 10 different species of whale and dolphin on this expert guided, full board whale watching holiday. Whilst the dynamics of the whale populations here is relatively unknown we are aware that the blue whales and sperm whales are here en mass to feed on the plentiful krill, fish and squid. The reason for these bountiful seas is that the nutrient rich waters of the deep Indian Ocean are pushed up towards the surface by the near vertical continental shelf which skirts the south and eastern coastline of Sri Lanka. This cold current coming to the surface is full of plankton and this attracts huge numbers of krill, which in tern attracts the krill's predators (blue whales of course and small schooling fish), it is the blue whales which are the main attraction here but the schooling fish attract the other highlights of the tour. Huge pods of long-nosed spinner and long-beaked common dolphins which come to take advantage of the fish and sperm whales that aggregate here to feed on the another predator of the fish; the deep sea squid. This entire food web is complex and intriguing and it is amazing to see the ecosystem working like this, it is rare to see a food web in full flow like it is here and in one morning's whale watching it is possible to see a pod of 500 dolphins chasing down schools of sardines, followed by 4-5 blue whales in krill rich waters feeding and socialising before being surrounded by a large pod of deep diving sperm whales diving after deep sea squid. Over the last few years the whale watching here has developed quickly and not always sustainably, the whale numbers are still being assessed but it is becoming apparent that for a few months these waters become as rich in cetaceans as anywhere else on earth. With our expertise in whale watching we have a perfect success rate (100%) of seeing blue whales on our previous tours and we don't put this down to chance. We also make sure that the whale watching boat we use for all our excursions is accredited by the Whale and Dolphin Conservation Society (WDCS) and they abide by international whale watching guide lines. We are determined to make sure that the whale watching here is done in a way that means that there can be whale watching here for decades to come and that the whales do not suffer.

Why Choose this Tour:

• The suggested itinerary below has 5 whale watching excursions with an optional 6th if you wish in only 7 nights. This is more time on the water than other whale watching tours of Sri Lanka. Whatever your budget we will look to add as much time on the water as possible.
• We not only use local expert guides with years of experience in spotting the blows of whales at distance as well as understanding the movements and behaviours of the whales here. We also use a professional zoologist (where available) who has experience working with and studying whales and dolphins all over the world, this all helps us in interpreting the behaviours we see as well as identifying the species in the area.
• If requested we can bring equipment such as a hydrophone (to hear the whales under the water) and also an underwater camera which will attempt to film the whales and dolphins underneath the waves.
• With the help of the zoologist escort you can also have snorkelling trips along the coral reefs close by to Mirissa,
• We use the only certified and accredited (by the WDCS) whale watching operator in Mirissa and as a result we make sure that every time we go out on the water we are abiding by the international whale watching guidelines and regulations. These are set up to help protect the whales and the boats and also lead to the sustainability of the whale watching industry and most importantly the whale population.
• We are also involved in the design, implementation and monitoring of a new whale watching protocol for Sri Lankan operators. I was recently (May 2012) invited to a conference at the Sri Lankan High Commission in London to help promote and discuss the sustainable development of whale watching in Sri Lanka. It shocked me that I represented the only tour operator there.
• All the above reasons give this tour a perfect success rate (100%) of seeing blue whales on our previous trips.
• We have an unrivalled network of experts and guides all over Sri Lanka that are able to find and observe animals like leopards, Asiatic elephants, water buffalo, Sri Lanka green pit vipers, Sri Lankan blue magpies, Serendib owls, fishing cats, red slender loris, yellow-spotted mouse deer, jungle cats, rusty-spotted cats and hundreds other endangered, rare or endemic species throughout this magical land. Whether it is Yala, Udawale, Sigirya, Wasaguma, Wilpattu, Sinharaja and many other wildlife watching locations you want to visit we can arrange it. Please inform us if you wish to add a Sri Lankan extensions to the whale watching itinerary below and we can provide an excellent wildlife watching itinerary and quote for you.
• Unlike many tour operators we are willing to run this tour for a single person (on request).

Location:

Blue whales are rare by nature (over the last 100 years humans have reduced their numbers by 99% of their total population), however even in their heyday the blue whale was an oceanic wander which was difficult to follow and next to impossible to understand. Over the years there have been a few different locations where blue whales are seen with any regularity (Baja, Bay of Fundy, Chile and South West Australia) but recently the south coast of Sri Lanka has topped all these places as they seem to be here in large numbers and close to shore. Also here are fin whales, Bryde's whales, minke whales, humpback whales, sperm whales, long-nosed spinner dolphins, long-beaked common dolphins, common bottlenose dolphins and striped dolphins which has to make these waters just about the best whale and dolphin watching areas in the world.

Fitness Level:

As there is no real walking involved in this tour, there is no need to a high or even medium level of fitness. Anyone can participate in this tour, obviously if you wish to snorkel on the tour a good level of swimming ability is essential. But the rest of suggest itinerary involves sitting or standing in awe on the whale watching boats.

Equipment:

When you book onto the tour we will send you a comprehensive pre-departure pack which will include a full packing list of recommended equipment. But here is a brief outline of the basics: We recommend you bring along your own binoculars or spotting scope (although the ocean spray can be a problem on the boats) as well as appropriate clothing; which should be light and airy clothes for warm weather as well as a waterproof coat as it may rain whilst on the boat. Insect repellent is handy as there can be mosquitoes about during the evenings and nights. Any medication, books or other items of a personal nature is of course up to you to bring along. Oh and please bring plenty of memory cards or film for your camera. Also do not forget sun cream, sun hat and sun glasses as the sun can be strong here during the day. Also if you have your own mask, snorkel and fins they are always good to have as the snorkelling is great.

Minimum age: 12 Years old.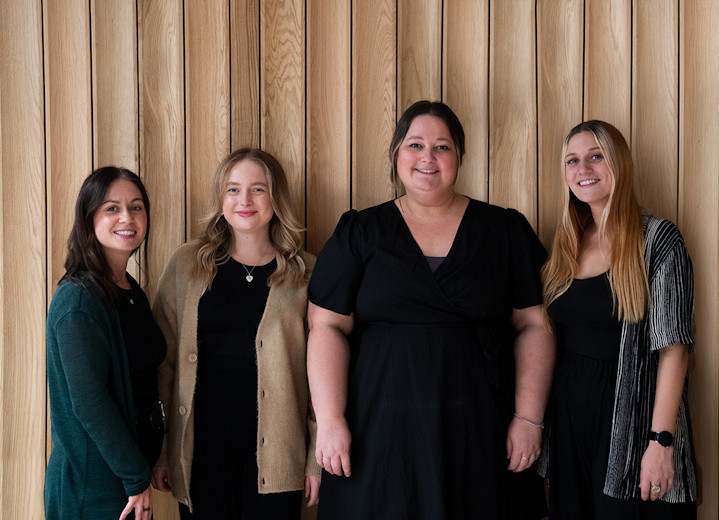 Departure information
This trip can be tailor made between late November - April
Responsible tourism
Responsible tourism: Blue whale watching holiday in Sri Lanka
Environment
We promote the use of environmentally friendly and sustainable practises throughout the tour. We do however understand that Sri Lanka is a poor country which has only just started to take advantage of the cetacean abundance here. As a result some of the boats are not as clean as we would hope, but like anything they need the money in order to improve facilities and the money only comes with increased tourism and donations. We are monitoring this improvement and will be making enquiries into why improvements have not been made when we feel that they have the resources to do so.
We donate annually (depending on how many tours and how many guests we have taken to see blue whales) to the WDCS with a view to increasing knowledge and protection for cetaceans around the world. We are also involved in the development and implement of a set of regulations and guidelines which will make the whale watching whale friendly and sustainable. We also make sure that every time we go out on the water that we abide by the international whale watching guidelines and regulations. These are in place to make sure that the whale watching is safe for the whales and for us.
We also make notes of other boats we see which are in breach of basic environmentally friendly rules and report such boats to the authorities.
At the end of each we offset our carbon footprint (based on the number of tours we have completed and the number of passengers we have taken with us), with the Carbon Trust.
Wildlife Promise:
We strictly adhere to the international guidelines regarding whale and dolphin watching. These guidelines details the distances that boats of various sizes are allowed to the animals and how loud engines can be etc.
Where we see whale watching boats breach these rules (whether we are on that boat or not) we report the act to the boat management team as well as the local authorities. We also make our feeling known to the skipper of the boat if we are on the boat and ask him to move further away from the animals.
We also keep a record of all the marine life we see on each tour and record the environmental factors, this data is used by ourselves but also given to the researchers who work out of Mirissa. All the information collected in invaluable as the knowledge of this Indian Ocean population of blue whales is very little understood. We also donate our pictures to the researchers to aid in their photo identification studies.
Community
The local community benefits from this tour purely by being employed to find the whales and dolphins as part of the whale watching infrastructure in Mirissa. Whale watching is still in its infancy in Sri Lanka and as a result the facilities may not be up to most western standards. As a result we always look to improve the facilities and are always making suggestions and contributing to the local suppliers. This is done with a sustainable and environmentally frame of mind and we hope that within the next 10 years, whale watching can rival that of Canada, Baja and South Africa.
We are also working in conjunction with the WDCS in order to make sure that the future whale watching industry is regulated and monitored. This will ensure the long term survival of whale watching here and therefore add in job security and allow for long term development of local communities which is then centred around whale watching and eco-tourism.
By using a professional zoologist and local guides, the guides get an extra perspective of the importance of monitoring the whales and understanding their behaviour. We also regularly help to educate local people by sending information packs about whales and dolphins to schools on an annual basis.
Popular similar holidays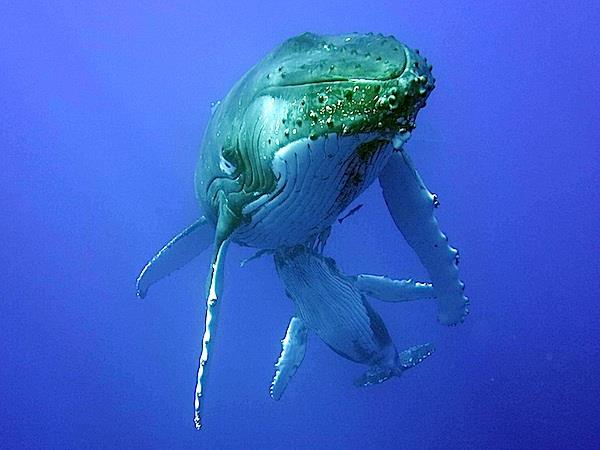 Swim with humpbacks - stay at beachside resort in Vava'u
From AU $5700 8 days excluding flights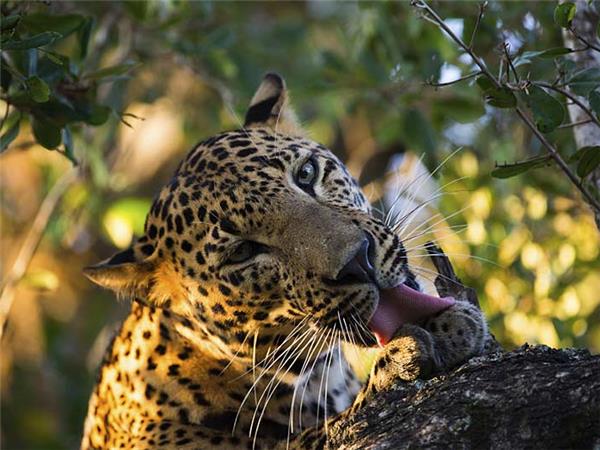 Whales and the wildlife of Yala National Park
From £2299 - £2679 11 days including UK flights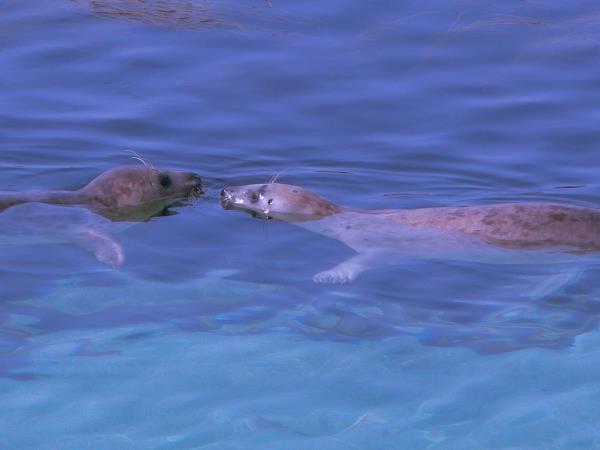 Ultimate week of wildlife spotting on the Isle of Mull
From £835 - £860 7 days excluding flights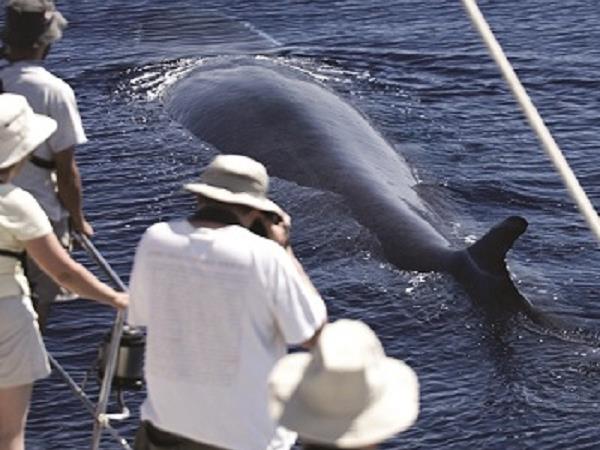 Blue whale & Sperm whale watching - Horta, Azores
From £1140 7 days excluding flights