"Contribute to volunteering projects in the Limpopo Province, for between 1-12 weeks, contributing to animal conservation and education work. With a symbiotic approach throughout. All money goes direct to charity. "
Highlights
South Africa wildlife care volunteering | Outreach and career development work with young people | Swimming lessons | 100% of payment goes to this charity
Description of Volunteer with children & animals in South Africa
This is a unique volunteering project in South Africa in that this non profit organisation works both with orphaned or injured animals, providing a safe haven for them while they recover, but also with young people, using conservation and healing to aid education and empowerment. Conservation as a tool for education and inspiration has been proven to work, and we are delighted to host volunteers who are willing to contribute to this important community development work.

Staying in the heart of South Africa's Limpopo Province, you can volunteer for anything between a week and twelve weeks, when every day will be different. You may be walking the dogs, doing bush walks, helping young people with vital swimming lessons, helping with basic maths, playing board games as a learning (and fun!) tool or feeding the wild animals in care. This project is aimed at adults, although under eighteens are welcome if accompanied by an adult. You will always have the support of our permanent volunteer team in whatever volunteering work you contribute to.

Our youth aged between 12 and 16 years old spend a week at our camp. We have a very formal safe guarding policy that exists to ensure the well being of both children, staff and volunteers alike.

Further to this our volunteers undergo detailed coaching sessions and are monitored and assisted by a staff member ( Volunteer co-ordinator ) throughout their stay.

Please note that during the year we also run a 'job hunting program' for local unemployed young people to assist them in job searches and gaining confidence to enter the jobs market. We run these programs when the children are busy with exams, so that there is no crossover. We also welcome volunteers during this period.


If the idea of this unique learning and volunteering experience appeals, please get in touch with us for more details.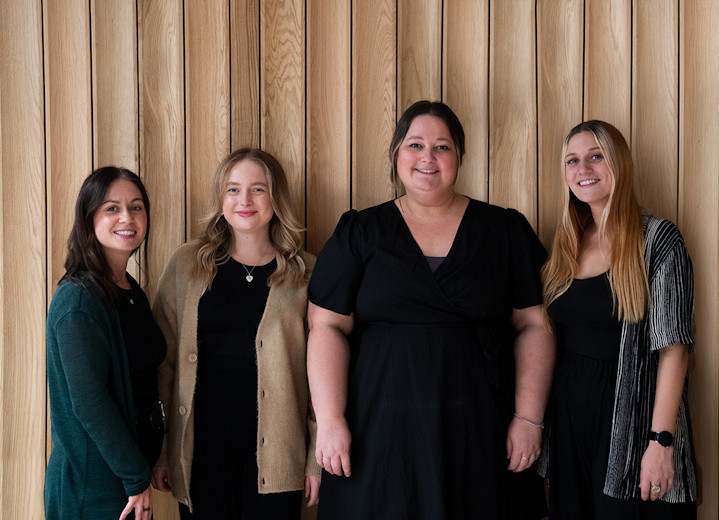 Departure information
This trip can be tailor made throughout the year to suit your requirements
Holiday type
Volunteer travel - what's it all about
Are you looking for an adventurous trip with a purpose, or on a gap year or career break? If you want to make a difference in some of the world's most important conservation areas - and in community projects - then volunteer trips are for you! Volunteers tend to have a sense of adventure, and come from a range of different backgrounds and from all over the world.
Edward Abbey said 'sentiment without action is the ruin of the soul'.
Responsible tourism
Volunteer with children & animals in South Africa
Carbon reduction
Your holiday will help support local people and conservation. We must also reduce CO2. Learn about the CO2 emissions of this holiday and how to reduce them.
Environment
We are primarily a conservation education medium, using orphaned wildlife. This is spread to the local community, schools and the under-privileged through our sponsorship. We believe that responsible conservation comes from responsible education. It is all very well being taught about conservation, but to really make an impact there should be care and compassion, which is sadly lacking, particularly in the rural community who primarily see wild animals as a source of food and income, hence the large poaching problem.

Our animal orphanage is there to provide animals a safe haven to these creatures that more than likely cannot be released back into the wild for a number of reasons. Our staff, volunteers and children nurture and enrich the animals through a concept called stabling. In short it ensures the animals homes are clean and that they are disease free and very well fed. We thus operate well within the most ethical guidelines. In cases of attempts to rehabilitate we limited human-animal contact as much as possible.


The project doesn't have access to electricity and is mainly running with solar energy. This is also a way to show the local community about other clean source of energy.

By paying for your volunteer experience you will be supplying the means for us to support the orphaned wildlife and to sponsor the under-privileged. This in turn will increase education in conservation and give a better future to our underprivileged children and wildlife.
Community
To support our community we educate the underprivileged children to care for their environment so they can benefit from their natural heritage. Our goal is to enable today's local underprivileged children to eventually be able to secure good employment in nature reserves, thereby improving their future quality of life.
4 Reviews of Volunteer with children & animals in South Africa
---
Reviewed on 24 Apr 2014 by
tracy ciotti
1. What was the most memorable or exciting part of your holiday?

Being able to go into the meercat enclosure and play with them. Getting to accompany the children to Makalali and guide them through the different areas of the game reserve to show them possible jobs they could have. Most terrifying- being chased by a porcupine (she was pretty tame, but I didn't know that at the time).


2. What tips would you give other travellers booking this holiday?

Go through the teaching materials so that you are comfortable with the material. There WILL be other volunteers to help teach the stuff, but the more you have to contribute, the better. Everyone has a point of view, and it's good for the children to see yours. Also, if you can find an English-Sepedi dictionary, that would come in VERY handy. Sometimes you get stuck and you realize that the kids have NO IDEA what you are talking about. If you sign up to lead a lesson, ask someone about the props that might be available. You don't have to re-invent the wheel.


3. Did you feel that your holiday benefited local people, reduced environmental impacts or supported conservation?

YES!


4. Finally, how would you rate your holiday overall?

It was AMAZING! Getting close to the animals, getting close to the kids and helping the kids understand their heritage and how awesome it is to live in South Africa!

---
Reviewed on 24 Sep 2011 by
Deirdre McClean
1. What was the most memorable or exciting part of your holiday?

My whole time at the reserve was so incredible with thrills everyday from hurtling along dirt tracks to see elephants, watching porcupines and honey badgers battle right next to camp to the first time you lead a class by yourself. So many unforgettable memories were forged there including sundowners on leopard rock and my two beautiful warthogs and all the games we played with the kids when they would really let go. One of the most memorable things for me though were the discussions we had with the kids on a thursday morning about the Lion King which we had watched the night before, It was wonderful to see how they could relate it to themselves and the amazing insights we got into their lives with talk of what the stars were, what happens when a delicate balance is disrupted and one person wants too much power (highly pertinent in South Africa) and whether you would rather live with the lions in pride rock or hakuna matata with Timone and Pumbaa.


2. What tips would you give other travellers booking this holiday?

Go for it!! You will not regret it! You will be situated in Hoedspruit which is a central point for a lot of trips and excursions (including Kruger National Park) and one thing that I would advise is to hold off booking too many trips before you go. You will have weekends free and Ian and Michele (who run the reserve) know so many tour guides and people to book through that it is much easier (and cheaper) to wait until you get there to plan small trips. I would also advise that you bring extra clothes that can be left behind and little gifts for the kids.


3. Did you feel that your holiday benefited local people, and minimized impacts on the environment?

This is without a doubt one of the best organizations around in terms of benefit to the local community and for the local wildlife/environment. The whole programme is aimed at taking the local children from schools to give them some one on one attention, report to the schools on each child, help them to realise their potential and, primarily to teach them about the importance of their environment and the animals in it. They do village clean ups, visit orphanages, all sorts for community benefit. Many of these children when they come to the reserve will have never seen a lion, zebra pr even a warthog, never heard of a game reserve and don't understand the importance of protecting their environment. Their faces light up when they get to stroke a tortoise and feed the mongooses and when they leave they do so with a whole new sense of environmental awareness.


4. Finally, how would you rate your holiday overall?

I had the most amazing time at the reserve, I can't describe how incredible it was for me. I learned so much, about the kids, life in South Africa, the animals and myself too. I met so many great people. It really was a life changing experience for me and opened up all sorts of new ideas for my future especially as far as the environmental education goes. It really did feel like we were all a family. I loved everything about my time at the reserve and the opportunity to experience all the different things from teaching, looking after the animals and all the fixing and building. It's easy to preach the values of conservation and biodiversity when we have been educated as such but, even if governments support it, it won't mean anything unless the real people who can make a difference, the local people who live there, understand its value. It is an absolute must for anybody who shares a passion for wildlife, children, the environment, teaching or all of the above!

---
Reviewed on 06 Dec 2010 by
Thérèse Hutchins
1. What was the most memorable or exciting part of your holiday?

Working with all of the animals and children. meeting wonderful people.
the whole experience was memorable and exciting.


2. What tips would you give other travellers booking this holiday?

Be polite, learn some French and just have fun.


3. Did you feel that your holiday benefited local people, and minimized impacts on the environment?

Yes, definitely, without willing and able volunteers, the project would struggle.


4. Finally, how would you rate your holiday overall?

The trip well and truly exceeded my expectations. I would happily recommend it to anyone.

---
Reviewed on 05 Feb 2010 by
Helen Lucy
1. What was the most memorable or exciting part of your holiday?

I don't know where to begin to say what was the most memorable part... it was all so amazing. Living in the middle of nowhere, meeting incredible local children, seeing giraffe whilst walking the dogs, hearing monkeys on the roof in the morning, shampooing a blind donkey...the list goes on. Ian and Michele who own/run the project are amazing - meeting people who don't just talk about their dreams but actually follow their dreams is an experience in itself. Living an outdoor life, being active and busy all day, meeting amazing people, and really experiencing Africa. Wonderful.


2. What tips would you give other travellers booking this holiday?

Take a good head torch - and brush up on your card skills! Evenings with no electricity are a novel experience. Be prepared to do anything (I was looking after mice my first week - wasn't expecting that!) and be open to all experiences. Whatever skills you have will be useful - whether carpentry, building, teaching, looking after animals - there is so much to do there, and the orphanage rely on volunteers - so contact them and let them know your skills - they will be delighted to hear from you! Don't go if you are reliant on hair straighteners, nail varnish and having a shop at the end of the road.... do go if you want to meet wonderful people, work hard, and have alot of laughs.


3. Did you feel that your holiday benefited local people, and minimized impacts on the environment?

Absolutely. Ian and Michele (the owners) are passionate about Africa and have set up the Orphanage to make a difference - and it does. The 8 children a week that they invite to stay go back to their villages with a clear understanding of the impact man has on the environment - and they talk to their families and friends and do what they can to change things which begins the road to a better future. The animals that are cared for at the Orphanage are looked after with great care, and given the best possible environment to heal - and are released as soon as they are well enough to look after themselves again.


4. Finally, how would you rate your holiday overall?

I was only at the orphanage for 2 weeks, though other volunteers that I was there with stayed for up to 6 months. Functionally the bed was comfortable, showers hot, weather brilliant and food great and plentiful. I met wonderful people, discovered I have abilities as a teacher, and loved looking after the animals. I had been to South Africa several times before, mostly for business, but this was my best African experience yet. Fantastic. I am so pleased that I did it. I will definitely
go back.
---
Popular similar holidays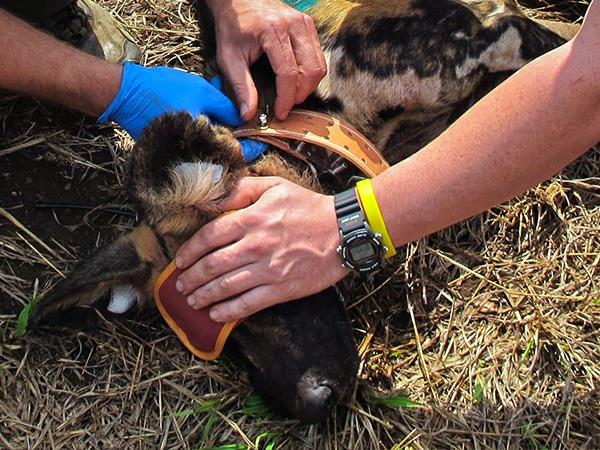 Award-winning, Fair Trade certified wildlife conservation
From US $1544 14 days excluding flights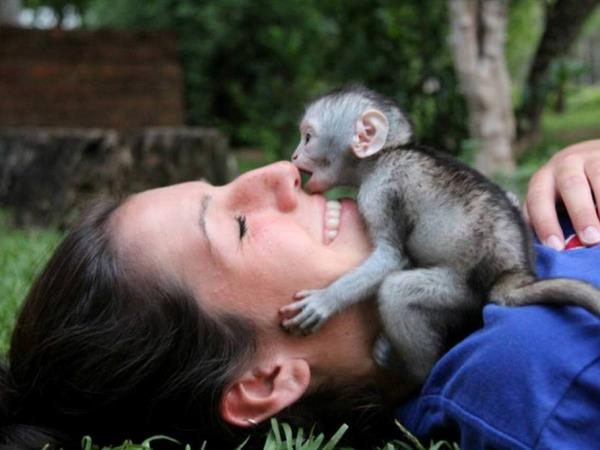 Help re-habilitate orphaned monkeys in beautiful rural South Africa
From £769 10 days excluding flights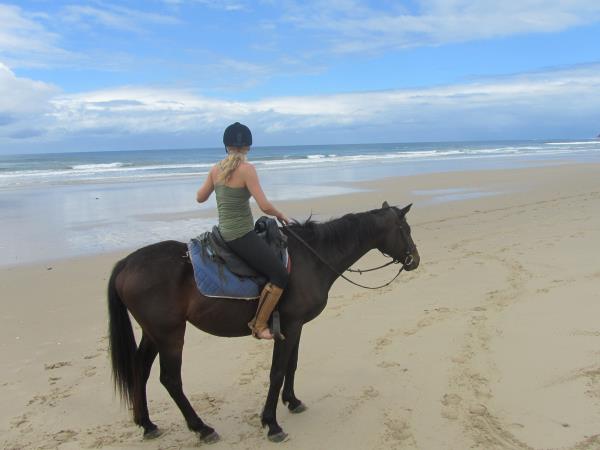 Work hands on with horses on the South African coast
From £895 7 days excluding flights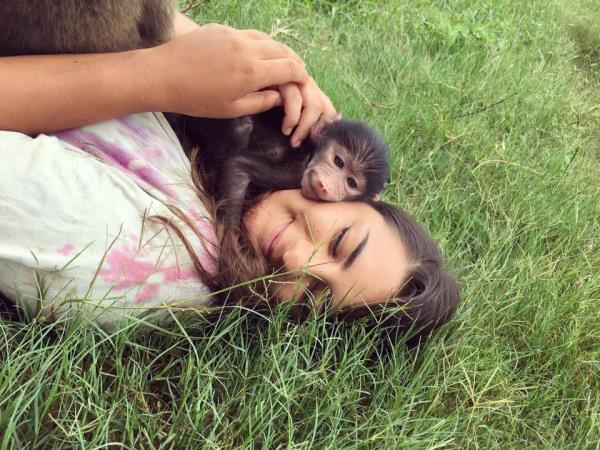 Hands-on family volunteering with monkeys in South Africa
From £767 7 days excluding flights