"Delve the historic fabric of Nepal, from the birthplace of Buddha to its most exquisite ancient cities – with amazing wildlife forays too."
Highlights
Kathmandu | Pokhara | Ghorka Durbar | Patan | Bandipur | Royal Chitwan National Park | Lumbini – birthplace of Buddha | Exotic wildlife safaris
Description of Nepal holiday, encompassed
This fabulous fortnight lets you experience ancient cities, view wild animals, trek on highland paths with stunning Himalayan views, and visit Lumbini – the sacred birthplace of Buddha.

In Kathmandhu, see the famous Hindu temple Pasupatinanth, the giant Buddhist stupa Boudhananth, plus the famous Swyambhunanth (also known as Monkey Temple). In the beautiful historic city of Pokhara, enjoy fantastic views of the Himalayan peaks known as the Fishtail Mountains while boating on the crystal blue Fewa Lake.

You'll also visit the beautiful Gorkha Durbar, ancient home of Shah dynasty, as well as the renowned wood-carving city of Bhaktapur – a city of unforgettable monuments, shrines, courtyards and monasteries.

Patan, meanwhile, is known locally as Lalitpur – City of Art and Beauty. This ancient Nepalese gem was founded in the 3rd century King Veera Dev, and is scattered with superb examples of architecture from medieval times to the 18th century.

You'll also stay in the charming hill town of Bandipur, set in a ravishing landscape with views of snowy mountains. A trek to Dhampus, meanwhile, provides a more enervating view of some iconic Himalayan pinnacles including Annapurna South, Himchuli and Fishtail Mountain.

There are amazing wildlife wonders too. From your resort in the Royal Chitwan National Park, enjoy a jeep safari in search of rhinoceros, exotic deer, crocodiles, sloth bears, leopards, Royal Bengal Tigers plus over 450 species of birds. There are wildlife forays on foot and by canoe too!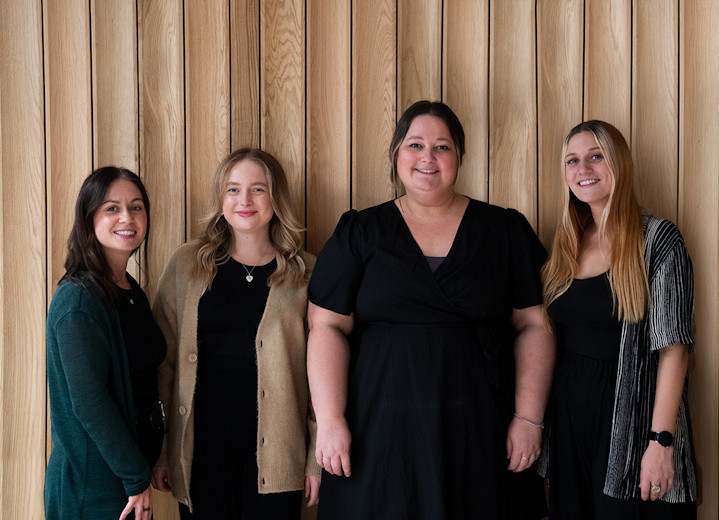 Check dates, prices & availability
Responsible tourism
Responsible tourism: Nepal holiday, encompassed
Environment
* Our guide will give a briefing about Responsible Tourism and minimize the impact on nature for example: Trash things rubbish pit, purify drinking water, do not pick up plan on the way, litter removal, use kerosene fuel for cooking rather than fire-wood,
Use local tea houses/ local camping site.
* Provide the information for how to preserve environment, for examples: Do not trash things everywhere, Trash in proper place like rubbish box, Establish fire pit in camping trek/tour, burned in fire-pit which can burn like papers etc, or keep in underground wastage things, or if possible provide food wastage to domestic animals. Pay little extra amount to Porter to bring back non disposable things by duffel. Avoid bathing or washing clothes in streams, etc.
* Due to this trip the living standard of inhabitant people are upgrading than before because they are getting more job opportunities. Sponsor by tourists, to talent students of hilly region for the higher education and travel to abroad.
* The group size 4-10 people will more convenient which it can assist to minimize impact on environment.
* Max. Elevation 2150 meter.
* Standard: This is comfort trek/tour. No need previous experience. Great chance to share a moment with local people and enjoying with traditional customs.
* This trek is based on local lodges/ hotels and Resort. For examples, we stay trekking lodge, Chitwan river side Resort, Bandipur Mountain Resort/ similar which is run by local owner.
* In this trip visit at Kavresthali Women Society for supporting and observe their activities.
Community
* Tourism supports to generate income for local community. For examples: By purchasing local products such as fresh fruits, handloom products, meat, drinks, and fresh vegetables and providing job opportunities etc.
* Staying with local tea houses/ lodges for examples: Operated by local communities in the hilly region which minimize impact on the environment such as use kerosene/gas fuel instead of fire wood, manage garbage at proper section etc.
* Cook hygienic Cuisines. For examples: Keep clean kitchen spot, All kitchen utensils wash in hot water and dry before bringing in used, Vegetables and other necessary stuffs wash in iodine/ potash water before cooked. Cook and Kitchen staff must be clean, and they should have shot nails etc.
* Support to local school and health post for examples: to donate some amount and educational materials to kids as per seen the condition of school and students. It does by company and also as per desired by tourists on the way of trekking. Support to local health post by giving medical materials.
* Support to Kvresthali Women society for providing certain percent amount of income this trip, to repair culvert bridge and Goat farming and adult literacy for women.
* Use local men-power for example: well-trained and experienced local guide will be in the trip. Hire local porters with equipped clothes as per the types of trekking. Load carry will be limit like 20-25 kg. All field staffs will be travelling insured.
Popular similar holidays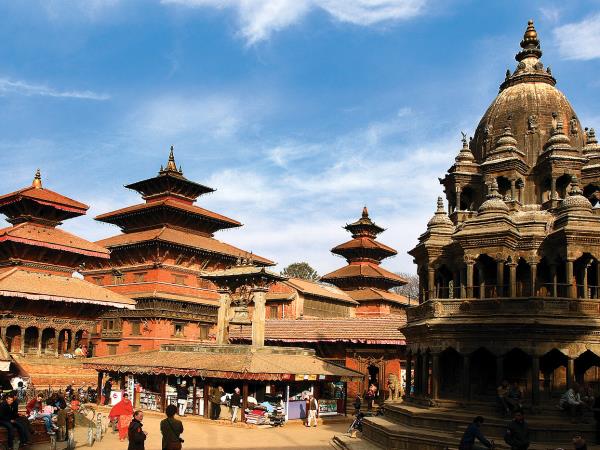 Explore stunning Nepal, Tibet and Bhutan
From £2055 16 days excluding flights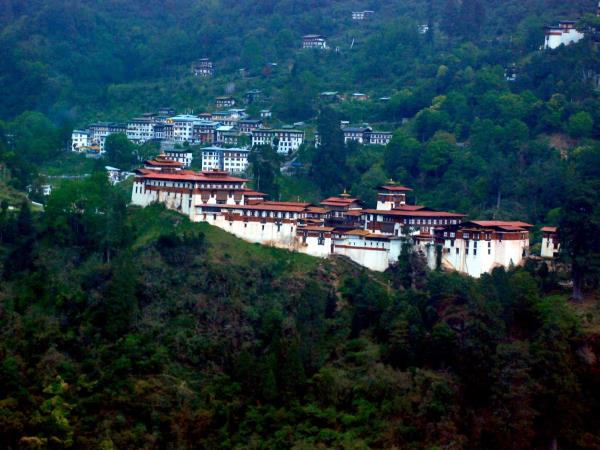 Discover Bhutan, the land of the Thunder Dragon
From £2295 13 days excluding flights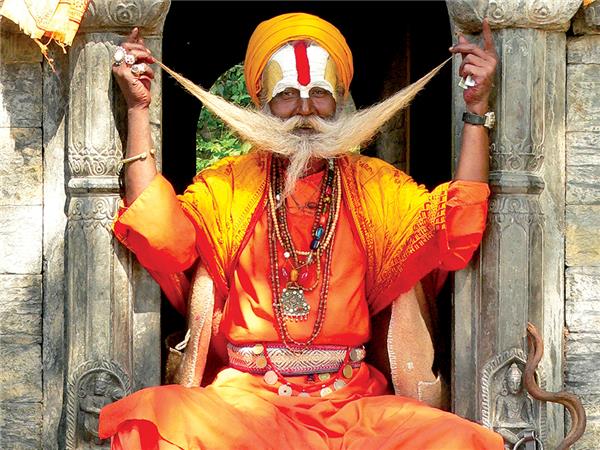 Adventure tour of magnificent and colourful Nepal and India
From £1020 - £1355 15 days excluding flights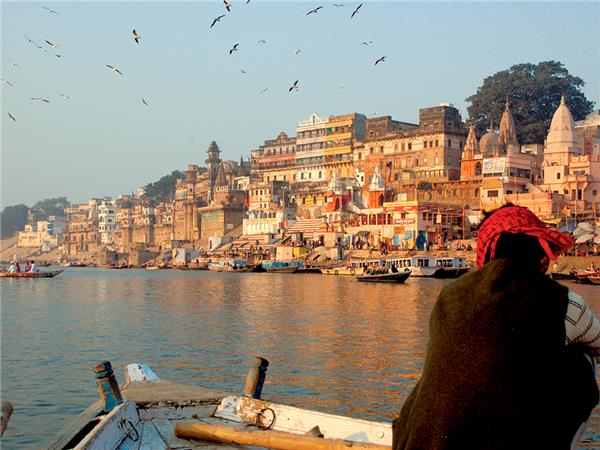 An inspiring cultural tour
From £1020 - £1400 15 days excluding flights