Eastern Coves cruise in Alaska

Yoga stretches on deck were an amazing way to start the day. Although I did lose all sense of Zen when a humpback whale jumped up to see what we were doing.

After embarking in Juneau, the Tracy Arm-Fords Terror Wilderness is your first big Alaska wake up moment. It sounds almost like a military code, doesn't it? And yet it is almost a military operation when your skipper navigates his or her small cruise ship, usually with no more than 80 passengers, through all the coves and crannies of this marine wilderness. This is one big mother wilderness too, boasting two main features: Tracy Arm and Endicott Arm, both narrow fjords with sheer granite sides, calving glaciers, plunging waterfalls and ice floes. And you are only a day out of Juneau. If that name makes you think of Greek goddesses, you will find it fitting that these landscapes are almost ethereal in their beauty.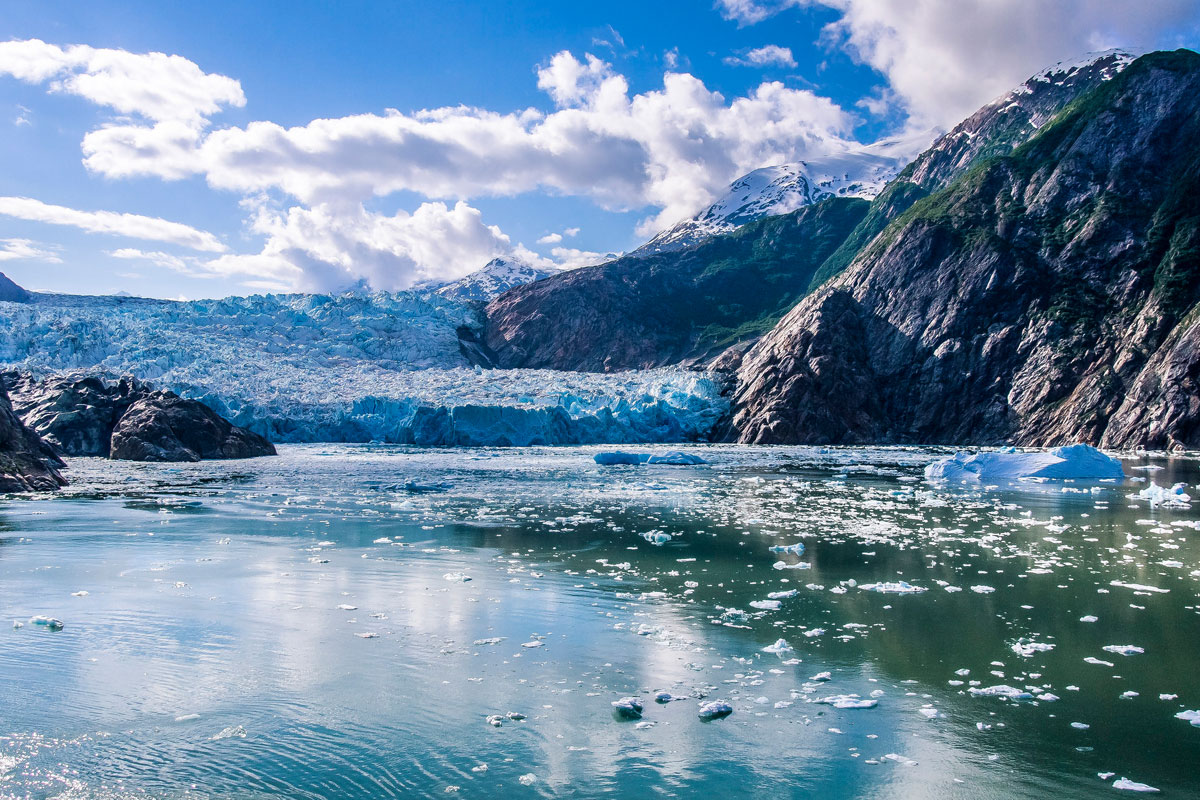 Cruise past seals and their pups, prostrate on their icy kingdoms. Listen out for echoing booms as the Dawes Glacier calves. And head out on a skiff through Ford's Terror, the other part of this wilderness, so called because a 19th century sailor called Ford feared the turning tides. Your expert guides won't have a problem, however, as they take you out on a skiff to explore this magnificent and very steep fjord. It would have been kinder to have just called it Ford's Fjord.
Stephens Passage to Port Houghton
Stephens Passage to Port Houghton
This 170km passage is one of Alaska's well known whale watching spots, with the largest concentration of humpbacks in the northern hemisphere each summer. Port Houghton, meanwhile, isn't actually a port, but an inlet with untouched shores that you can negotiate by sea kayak, enveloped by ancient woodland. This is one of the great hiking opportunities of a cruise in these waters, with alders, spruce and cedar forests, and a lot of squishy sphagnum moss covered hills and myriad trails heading off in all directions. This is all part of the greater designation of Tongass National Forest.
Wrangell & its Narrows
There probably is a more straightforward route between Port Houghton and the town of Wrangell, following Frederick Sound straight south for example. However, small ship cruises like to take the narrow routes. Literally, in this case, with the Wrangell Narrows proffering superb waterways through the Alexander Archipelago. The Narrows are, in fact, a 35km long channel between Mitkof Island and Kupreanof Island, both worthy of land excursions for their natural heritage and fascinating history. These islands are home to the indigenous Tlingit, and on some small ship cruises you may either be guided by a Tlingit islander on land, or they may come on board to give a lecture or a storytelling session.
In Wrangell itself, one of the oldest towns in Alaska on Wrangell Island, you will have a chance to explore the Tlingit culture in more detail by visiting the Kik-setti Totem Park, Wrangell Museum and Chief Shakes Tribal House. History abounds in Wrangell, having been occupied by both Russians and British and experienced pretty wild times as gateway to the gold rushes along the Stikine River in the late 1800s. Yes, a lot of people have wrangled over Wrangell. But it is in the good hands of its original stewards nowadays, with a vibrant Tlingit culture still at the core of the island and its main town.
Our top trip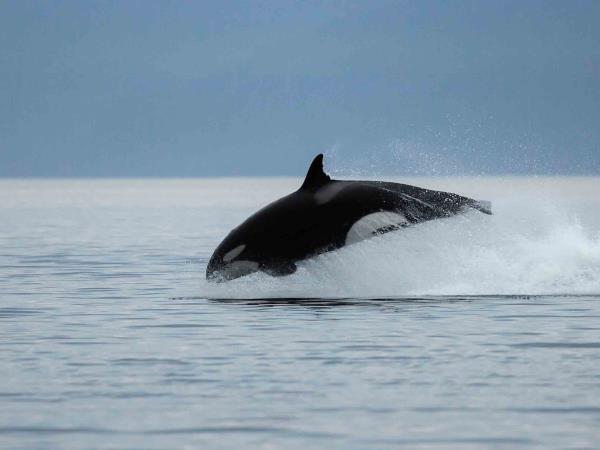 Awe-inspiring glaciers, wildlife, and rainforests in Alaska
From
£2845

to

£4585
8 days
ex flights
Small group travel:
2024: 28 Apr, 3 May, 9 Jun, 16 Jun, 30 Jun, 7 Jul, 22 Sep, 27 Sep
If you'd like to chat about Alaska cruising or need help finding a holiday to suit you we're very happy to help.

Behm Canal
This is the next long channel to be explored in the eastern coves region, 174km of Tongass National Forest on one side and Revillagigedo Island on the other. Also covered in more Tongass. These forests and shorelines are home to black bears, mink, eagles and myriad hiking trails such as along Cleveland Peninsula where you can trek to a good elevation for hilltop views. Bring binoculars, as you may just glimpse orca out there on those waters. There is plenty of other marine wildlife around the Canal with porpoises, seals and otters teasing us with their appearances and disappearances.
Misty Fjords National Monument
Misty Fjords National Monument
This is your farewell tour, with bells on. Put the word 'monument' out of your head as, for any non USA readers, this means something very different. The national monuments in the USA come under the national parks umbrella, but with different rules and regulations. Rightly nicknamed 'Yosemite of the North', this is a terrain of dramatic glacial valleys, 900m cliffs, waterfalls, bears, birds and all round beauty. It's a place where everyone wants to jump in a kayak or skiff and just paddle off into the silence. Or be brave and shower under a glacial waterfall. Roll credits, and cut. Your Eastern Coves trip has just peaked.
More Alaska cruising articles