WHERE TO GO ON A BHUTAN CULTURAL HOLIDAY
---
MAP & HIGHLIGHTS
Flights into Paro, the home of the Tiger's Nest, allow travellers to enter Bhutan from Bangkok, Kathmandu and Guwahati, in northeast India, and place you around 65km northeast of Haa Valley and around the same distance east of the capital, Thimphu. Continue westwards from Thimphu and you're looking at a three-hour drive to Punakha dzongkhag (district – there are 20 dzongkhags in Bhutan) and the same again south to Wangdue Phodrang and Gangteng Monastery in Phobjikha Valley. Bumthang Valley is a seven-hour overland journey north, via Trongsa, with an eight-hour overland trip back to Thimphu rounding a cultural tour of Bhutan off rather nicely.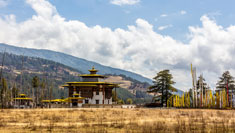 Bumthang
Boasting Bhutan's highest concentration of temples and sacred monuments, Bumthang is a mountainous dzongkhag just as well known for agricultural valleys as the annual festivals: Domkhar (spring) and Jambay Lakhang (autumn). Tamzhing Lhündrup Monastery, Jakar Dzong and the Buddhist temple Thangbi Lhakhang, will make cultural travellers giddy amongst bamboo groves and blue pines.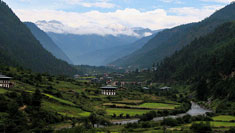 Haa Valley
Haa Valley falls within one of Bhutan's least populated dzongkhags and features the mystical Black and White temples and Kila Gompa Nunnery – although the prayer flag-bedecked Chele La Pass is equally as unforgettable. The small town of Haa has typical two-storey Bhutanese architecture with chances to stay at a nearby farmhouse, close to the temple, perfect for catching your breath at 3,000m altitude.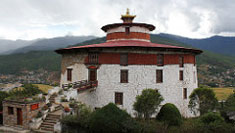 Paro
Just the flight to Paro, over some of the planet's highest mountains, is worth getting excited about with cultural heritage exhibitions at Ta Dzong and the shrines and chapels within the Rinpung Dzong certain to keep culture vultures delighted. Paro is the gateway to Taktsang Palphug monastery, the Tiger's Nest, and making the pilgrimage is definitely recommended, if only for hot tea and valley views.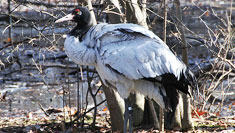 Phobjikha valley
This huge, glacial valley in central Bhutan features not only the market village of Wangdue Phodrang and the Gangtey Monastery, a centre of learning for Nyingma Buddhism, but also the winter migration point for black necked cranes from Nov-Mar. The festival to welcome the cranes takes place on Nov 12th, and is almost as popular as the Gangtey tshechu during the eighth month of the Tibetan lunar calendar.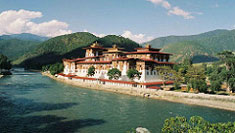 Punakha Dzongkhag
Punakha has a warmer climate than the capital and has become the winter retreat for monks and Je Khenpo (senior religious figures) seeking solace amongst the river valleys of Pho Chu and Mo Chu. Punakha Dzong, the Palace of Great Happiness, provides insight into the prosperity of the region, especially when combined with the traditional two-storey houses and fruit orchards of nearby Ritsha village.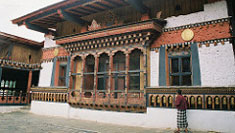 Thimphu
Although Bhutan's capital has largely embraced tourism it has not done so to the detriment of traditional Buddhist beliefs. Many of Thimphu's cultural sites, including the memorial stupa to Jigme Dorji Wangchuck, the 12th century Changangkha Lhakhang temple and the folk heritage museum, will feature on cultural tours, as will visits to the nearby Tango Monastery and the incredible view point at Sangaygang.



Hello.
If you'd like to chat about Bhutan culture or need help finding a holiday to suit you we're very happy to help.
Rosy & team.
01273 823 700
BHUTAN CULTURAL HOLIDAY TRAVEL ADVICE
---
TIPS FROM OUR FRIENDS IN BHUTAN
Homestay etiquette tips
---
Ralph Foulds from our supplier, Uncover the World, explains homestay etiquette: "Your guide will give you a briefing on the basic etiquette and customs you'll need to be familiar with to make the most out of staying with a local family. To get you started – when you're sitting down with your legs crossed don't point your hanging foot at anyone, it's considered extremely offensive, and always use your right hand for shaking hands and giving and receiving things. As far as conversation topics go, Buddhism is deeply important to the Bhutanese, as is their monarchy, so you should not make negative comments regarding religion or the Royal Family because they will be insulted."
Cultural sightseeing advice
---
Kate Zhukova from our supplier, Exodus, describes the best regions for cultural sightseeing: "The whole country is packed with fantastic architecture and the scenery is breathtaking wherever you go. While western Bhutan is much more popular with tourists, central and eastern areas are less explored and therefore more of an authentic adventure; Bumthang, for example. The Merak and Sakteng trek in the eastern region is one of the most unique in the country and gives cultural travellers a rare chance to visit remote villages and observe well preserved customs."
Food for thought
---
Kate Zhukova from our supplier, Exodus, explains customs at meal times: "All Bhutanese people are big fans of chillies and local red rice. These are the two main ingredients of every meal. What's fascinating is how people roll their rice in small balls before eating, and also the amount of chillies they consume! Another custom is to chew 'pan' (betel leaf and areca nut) before having a conversation which is why you'll often see people with slightly stained, red teeth."
Keshav Karki, from our supplier Manakamana Treks, dishes up some foodie facts: "There aren't many, if any, street markets selling food in Bhutan apart from sometimes in Thimphu and around festival time but only if stall holders and food handlers have been trained in hygiene and cleanliness by BAFRA – Bhutan Agriculture and Food Regulatory Authority."
Shopping tips
---

Sunita Subba, from our supplier World Tour Plan, takes us shopping in Bhutan:
"For people who love shopping and taking home gifts, Bhutan offers a variety of goods that revolves mainly around textiles. You may shop for handwoven textile items made from raw silk or silk, carved masks of various animals, woven baskets of cane and bamboo, wooden bowls known as dapas, handmade paper products or finely crafted gods of silver. You can also shop for thangkha – paintings on cotton or silk appliqué that usually depict a Buddhist deity. One can come across these items in the many handicraft shops in and around Bhutan's villages and major towns, though please remember that the buying and selling of antiques is strictly forbidden."
BHUTAN CULTURAL HOLIDAY TRAVEL ADVICE
---
TIPS FROM OUR TRAVELLERS
At Responsible Travel, we think the best people to advise our travellers are often... other travellers. They always return from our tours with packing tips, weather reports, ideas about what to do - and opinions about what not to.

We have selected some of the most useful Bhutan culture holidays travel tips that our guests have provided over the years to help you make the very most of your holiday – and the space inside your suitcase.
"Take lightweight clothing. Even though I went in December - the days were really hot, but nights were so cold - you will need down jackets and warm clothing. The food was great in Bhutan - lots of fresh vegetables and either chicken or fish for lunch and dinner. From a shopping perspective I found Paro much better than Thimphu." - Melanie Moehl

"The roads outside of the towns are pretty bad so if you suffer from car sickness you would need to take something." - Mike Griffin

"When you have some time on your own, especially, when staying in Thimphu, walk around and see the neighborhood. We really had a great time walking around, and people are really nice and helpful. A shop even let my wife try some dried yak cheese for free - although no recommendation came with that!" - Eszter Bernath

"For an independently-minded traveller, I found Bhutan a little strange as you have a guide with you at all times and there is clearly an itinerary which most tour guides follow...though very few tourists overall and no big groups: Great! This is how tourism works in Bhutan and busy itineraries do have the benefit of ensuring that you see a great deal in a limited amount of time. Try to speak to local people and ask your guide to take you somewhere where locals go to get more of a feel for local life. I would also recommend the book 'Married to Bhutan' to get a feel for the culture...though don't expect such an immersion in the culture if you're only there for a few days as a tourist!" - Julia Rosenbaum

"Remember to take your walking boots, especially if you are visiting Tiger's Nest. It was quite dry and slippery so it helps to have shoes with a good grip when climbing. We also took some snack bars with us which was good as some of the drives were quite long as were the hikes. And always carry a bottle of water with you." - Raj Reehal