Kenya aces it when it comes to safaris. It's got the wildlife and, as it's been in safari tourism longer than any other country in East or Southern Africa, it's also got the infrastructure: the accommodation, the expert guides and the sheer choice of holidays, from four-day breaks to full-on fortnights; tailormade itineraries to small group trips; culturally comprehensive tours that introduce you to local communities and wildlife-centric extravaganzas that will have you eyeballing East Africa's big beasts before you can say 'cheetah'. Consequently, and also pleasingly for anyone with Out of Africa tastes but a Butlin's budget, it does well-priced, budget safaris brilliantly.
Happily, the only thing a budget safari in Kenya doesn't scrimp on is the experiences. Itineraries include a good spread of locations, so you'll likely move between three or four parks in just a single week, but not at the expense of fully enjoying each. There will be full days in key locations such as the
Masai Mara
, so you can do several game drives, and also plenty of time to meet local people, too – a true highlight of any trip to Kenya. Meeting Kikuyu,
Maasai
and Samburu communities provides essential human context to any safari in Kenya, whether budget or big bucks. And when it comes to spotting wildlife – well, the local elephants don't care if you're staying in a luxury lodge or a simple campsite. They don't judge.
So, a really well planned budget Kenya safari might take you from seeing the
Great Migration
in the Masai Mara, to marvelling at a pink sea of flamingos on Lake Nakuru, to spotting Samburu's unusual species, found in few other places – think Grevy's zebra and reticulated giraffe. Alternatively, it might take in the Mara and Lake Nakuru National Park again, but then dip south to visit Amboseli National Park and Tsavo West and East, near the border with Tanzania. Lion, leopard and cheetah are present throughout Kenya but while they are a constant, the landscapes are not. Amboseli has iconic Mount Kilimanjaro as a dramatic backdrop, while the lakes of the Rift Valley are a watery contrast to the semi arid landscapes of Tsavo East National Park.
Our Budget safari Holidays
How can you have a budget safari in Kenya?
Of course, one person's idea of a budget holiday is another person's blow out, but suffice to say that in Kenya, you can go big
then
go home – there are holidays that will relieve your bank account of well over £5,000 ($7,000) for a seven day safari, with luxury accommodation, swimming pools, spas and a sprinkling of chandeliers – or you can steer towards something much, much more affordable. So, how does Kenya do it?
Partly, it's down to geography. Kenya is blessed with superb national parks, sprinkled liberally throughout the country in all but the far north, and each one hopping with wildlife, including the Big Five. Many of these parks lie in convenient clusters, within a relatively short driving distance of each other. Lake Nakuru and Lake Naivasha are only about three hours' drive apart, with Hell's Gate National Park just 45 minutes on from Naivasha. Down in the south,
Amboseli
, and Tsavo West and East form another reasonably compact cluster. This abundance of wildlife hotspots in close proximity is the ace in Kenya's pack when it comes to offering a budget safari. You can easily visit four or five parks in just seven days, with no costly domestic flights, without feeling rushed, and without shelling out on a full fortnight's break that, inevitably, costs more.
Two-centre Kenya holidays
Restricting your trip to seven days limits the spend, restricting it to four days limits it even further. We don't recommend flying all the way to Kenya from Europe, the USA or wherever you live to spend just four days here. We can no longer ignore the fact that aviation emissions play a huge role in climate change and until decarbonised air travel is a reality, we advocate
flying less
, and taking fewer but longer holidays that require a flight. But, if you are in Kenya for a beach break or in neighbouring Tanzania and want to include a short Kenya safari, too, these well planned trips are purse-friendly options that typically focus on one or two parks: the Masai Mara and Lake Nakuru, or Amboseli and Tsavo.
Our top Budget safari Holiday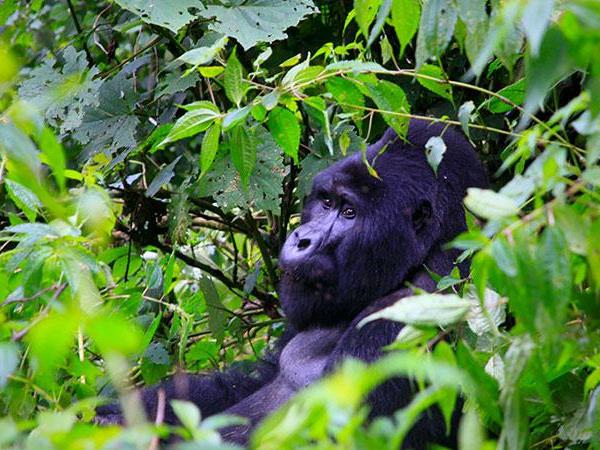 Trek to see the Mountain gorillas and chimpanzees of Uganda
From
£2399

to

£2679
14 days
ex flights
Small group travel:
2023: 21 Apr, 12 May, 23 Jun, 14 Jul, 4 Aug, 25 Aug, 8 Sep, 6 Oct, 27 Oct, 17 Nov, 8 Dec
If you'd like to chat about Budget safari or need help finding a holiday to suit you we're very happy to help.

Small group and tailor made budget Kenya safaris
The great value small group tours that tootle economically around Kenya are another cost effective option. Sharing the skills of one driver and guide between a group of 12 people naturally keeps costs down, and the best value tours make further savings by using campsites rather than lodges, crunching the costs but increasing the time on holiday, typically to two weeks. So long as you can hack sleeping under canvas every night for a fortnight, this is a brilliant, bargain way to see a lot of Kenya; some tours take in Tanzania's northern parks, too – the Serengeti and Ngorongoro Crater – for even greater variety. Other small group tours increase the comfort by using lodges, and will depart with no more than six people and as few as two, but keep the cost competitive by squeezing the trip duration to just a week.
Don't rule out a tailor made tour, either – these can be really competitive. Again, stick to a week to stop the price from springing away from you like a startled impala, and then design the holiday to include reasonably priced lodges or tented camps rather than expensive, luxury accommodation. On either a small group or tailor made option, the quality of the guiding will be just as professional and expert as on a much more expensive holiday, with local guides opening your eyes to the wildlife around you through their tracking skills, local knowledge and passion.
More about Budget safari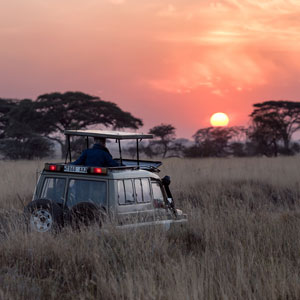 Our budget safaris travel guide is guaranteed to bag you a bargain as we explain the best time to go on a budget safari as well as helping you find out whether a budget safari holiday is right for you.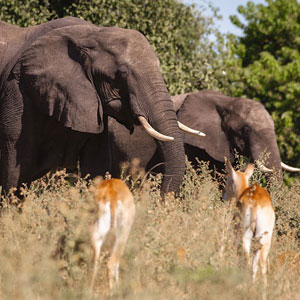 If you're wondering where to go on a budget safari then check out our budget safari map & itineraries page that will help you make the most of your time in the world-famous national parks of: Kruger, Chobe and awesome Etosha.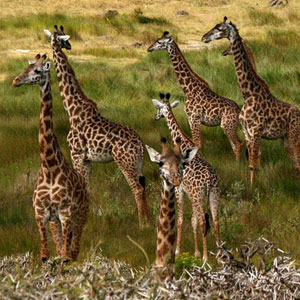 The only thing that's modest on budget Tanzania safaris is the price. This big, beautiful country is hopping with wildlife, bursting with impressive landscapes and the staging ground for epic spectacles, all waiting to be enjoyed on holidays that won't break the bank.